Jumpcut Reviews
Claimed This company has claimed this profile, is getting alerted on any new customer reviews entering this page, and may engage in dialogue with its customers to address their matters.

Companies cannot pay money or provide goods in order to remove or alter customer reviews.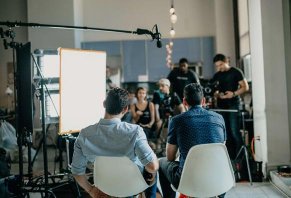 It isn't easy creating viral YouTube videos or getting millions of subscribers. But Jumpcut's free and paid courses claim to deliver actionable insights.
---
This company is actively collecting reviews from its customers. All reviews submitted are subject to moderation and approval to ensure they meet our

Review Guidelines

.

Very good email experience

By Cindy M.

,

Canada

,

Jul 25, 2019
Verified Reviewer

Overall Experience:

Ian was very helpful throughout my experience with Jumpcut. He always made sure he had the right information, and if he didn't know he would double-check or tell me everything he knew. Ian always replied in one day time or less and never had any bad advice. Adding to that, he always had something nice to say and was very welcoming.

Bottom Line: Yes, I would recommend this to a friend

---

Delivers as promised

By Roger M.

,

Delaware

,

Jul 25, 2019
Verified Reviewer

Overall Experience:

This is not a get rich quick program! This is the reality of being a YouTuber Influencer and an honest behind the scenes of working for yourself as a YouTuber. I have zero experience with video and limited knowledge with social media metrics so the work is a bit daunting but it is focused and has a great community behind it. Less than 30 days into the material but the knowledge and wisdom I have so far obtained makes the price worth it! I know where I stand and if I don't succeed I know it was not by Jumpcut. Sure you can get this info mostly for free somewhere else but you will spend more time seeking it out. The support staff is always responsive I have never had 48 hours go without any missed response in the forum.

The only reason this is not a 5-star review is that the tech side of being a YouTuber is not exhaustively covered but this class never claimed to fully cover it either. I like Jumpcut's style of teaching and learning and wish they had a class to help learn the tech side of editing because I hate my instructors so far in this area that I have to depend on outside of Jumpcut.

Bottom Line: Yes, I would recommend this to a friend

---

The best resource to learn and improve yourself.

By Ayden C.

,

Taiwan

,

Jul 24, 2019
Verified Reviewer

Overall Experience:

The reason I can have my own online business is mostly because of Jumpcut.

I spend a lot of time learning and improving myself. I have to say that Jumpcut is one of the most important resources I have to improve myself not only in my personal life but also in my business career.

It's an amazing company because the company itself also keeps growing and improving. They not only show you the knowledge you need, show you in a very entertained way, also they show you their first-hand experience.

It's a company you can count on and expect they will always provide new valuable knowledge and experience. It's like you have a brother always coaching you and mentoring you.

The service is undoubtedly great. I've met the employees and they are truly professional. That makes me trust them even more.

I highly recommend Jumpcut if you want to improve your life and your online business.

Bottom Line: Yes, I would recommend this to a friend

---

Quick with efficiency!

By Arya Y.

,

Burnaby, British Columbia, Canada

,

Jul 23, 2019
Verified Reviewer

Overall Experience:

Jumpcut was more of a help than I would've expected. The first three videos go into deep detail about how you can come up with what you're passionate about in life and come up with a channel idea, learn how attention equals money, which teaches you how you can grab people's interests, and the Traits of Virality that explicitly go into what same traits you could use to make a video go viral over and over again. Their customer service exceeded expectations. You won't have to be reliant on one person answering what juicy questions you might have. Others really help out and strive to answer your questions! Full support is given, and Mij and Zie, the ones who helped me out, can't get any better with their help! Zie summarized everything in one e-mail to answer all of my questions (along with also talking about all of the videos in the Jumpcut course 1.0), gave feedback on all of the thoughts I had and best of all...motivation! What's best about Jumpcut is that they give you a lot of motivation!

In order to succeed though, it should be noted that while you can learn many things on YouTube, you should take Jumpcut into consideration. (Not to mention some good YouTube channels that teach about success that you could have on YouTube such as ThinkMedia, Brian G. Johnson, Dee Nimmin and Nick Nimmin.) In regards to Viral Academy 2.0, I asked if it is necessary to get Viral Academy 2.0 to be successful but they said you can achieve a lot with just the first course of Viral Academy without having to pay $997.00 (somewhere in that price range).

Bottom Line: Yes, I would recommend this to a friend

---

Advertisement

---

Jumpcut is super effective as long as you put in the work

By AJ O.

,

Fayetteville, NC

,

Jul 23, 2019
Verified Reviewer

Overall Experience:

Jumpcut does as it promises. I took the Automated Income Machine course and have to say I'm not disappointed. It is a super helpful course and surprisingly, it's about as entertaining as YouTube videos that tell you interesting random facts; the only difference is that these can legitimately help you start a passive income business.

The only downside I can think of is that this isn't a quick cash grab. Think of it as something that is really good to know for making a living, but if you're relying on starting your own business right after you finish the course, that's not how it works. You have to put in actual work, but the instructors break it down step-by-step and it's really simple to understand.

If you are the type that lacks motivation, they cover emotional aspects that inspire you to keep going if you ever have any doubts or feel like giving up. They studied psychological principles and use it to keep you interested BUT the coolest part is that they teach you how to use these psychology tricks for your own business.

I'd rate this whole course 9/10.

Bottom Line: Yes, I would recommend this to a friend

---

Jumpcut is very helpful

By Torene B.

,

Lanham, MD

,

Jul 23, 2019
Verified Reviewer

Overall Experience:

Jumpcut gives an email about every 1-2 days on the steps to creating a successful YouTube channel. This information gives me a great understanding on how to actually create good content on something that I love to do! I appreciate the time and effort that goes into every email that is sent out, and the informative videos.

I would also like to thank one of Jumpcut's employers Ian for responding to my email quickly, informatively, and for wishing me a happy early birthday!

Thanks Ian.

Bottom Line: Yes, I would recommend this to a friend

---

Exceptional customer service

By Chris B.

,

Atlanta, GA

,

Jul 22, 2019
Verified Reviewer

Overall Experience:

I had a billing issue, and Bheng took care of it extremely quickly. I stated my issue and the urgency of it in my first email, and within 30 minutes I received a response from Bheng stating it was taken care of. I was very surprised at how quickly and professionally it was handled. I highly recommend Jumpcut for their fantastic customer service. Thank you!

Bottom Line: Yes, I would recommend this to a friend

---

Outstanding customer service. A small issue with default payment.

By Derell P.

,

Oregon

,

Jul 17, 2019
Verified Reviewer

Overall Experience:

Overall Jumpcut and its services are well worth the 5 stars. It's done the way it should be, simply put. I was on a payment plan and signed up for another course. The wrong amount was withdrawn from the wrong account due to me using a different payment method, totally my fault. I know, I know, I know...

It would be nice to add a small disclaimer notifying the purchaser of this change (for information purposes). Not really a big deal as its more of a courtesy. I listed it simply to add a single suggestion.

Geo and Christine's customer service reminded me how Gozaddys' customer service USED to be (seriously)! They were both very professional and displayed genuine concern to resolve my issue.

Geo surprised me simply by being honest and remaining professional throughout the entire ordeal. He tried to resolve the matter but ended up reaching a point that was beyond his scope.

Christine exceeded my expectations by including a snapshot and break down of my entire account as well as a detailed explanation of each transaction. Her attention to detail ended up saving me tens and thousands of pennies! Would've given Jumpcut another star! They are awesome.

That is all...

Bottom Line: Yes, I would recommend this to a friend

---

Jumpcut support

By Cenred H.

,

Melbourne, Australia

,

Jul 17, 2019
Verified Reviewer

Overall Experience:

Hi

I don't normally write reviews but thought I'd take the time to write a review re my initial experience with Jumpcut, and in particular, the support I received from two people of their support crew...Jo Ann and Sev.

I was very keen to enroll in their "AIM" course but there were a few personal obstacles in the way, and Jo Ann and Sev dealt with this very well.

I would add that many people who are just starting out on this journey may have lots of questions eg is this for real...or ok, it all comes across as very genuine and professional, but actually who are these people?

Well, sometimes initial interactions can tell you so much about an organization, and the responsiveness and help that I received from these two people were second to none.

It was prompt, professional, "thoughtful" and totally authentic!

One of the things that initially attracted me with Jumpcut was that over and over, they kept coming back to how their courses, i.e. what they teach...can lead their students to not only find freedom, but also to add real value...to make a difference...to other people's lives, there's an impressive altruistic undertone!

So when one gets such a positive experience with their support, it reinforces that initial perception.

I look forward to sharing my own journey and successes with those considering taking this on.

Bottom Line: Yes, I would recommend this to a friend

Jul 27, 2019

Hey Cenred!

Your review is amazing! Thank you so much for giving us this opportunity to be able to impress you with our services. Jo-Ann and Sev are indeed two of many people that truly enjoys helping out others as much as they can. I'm sure they'll be happy to hear this from you! This review is also proof that they have done an amazing job so far. Again, we thank you for your kind words, Cenred!

Please know that if you have any concerns regarding Jumpcut that we're just definitely one email away.

---

Amazing

By Sohayb A.

,

London, England

,

Jul 16, 2019
Verified Reviewer

Overall Experience:

Jumpcut was really kind and helpful. They would respond to my emails rapidly. Everyone responding was human. They didn't force you to do stuff which you didn't want to do. Overall I had a very good experience with them.

Bottom Line: Yes, I would recommend this to a friend

Jul 27, 2019

Hi Sohayb!

Thank you so much for your kind words! We always strive to reach and address our customers concerns as soon as possible and your review says that we're on track.

Have a wonderful day!

---

Amazing

By Meg L.

,

Washington DC

,

Jul 14, 2019
Verified Reviewer

Overall Experience:

10 out of 5. They replied to me quickly when I had a problem, they really answered my questions and made me feel so included. It made me feel like I belonged somewhere besides just with tiny children. I wish everything was free of there's, so I could be even more included. I loved how when Jesse and Kong were working on other stuff, my favorite worker, DEN, would help me. He was very understanding and would find a great solution to my problems.

Bottom Line: Yes, I would recommend this to a friend

Jul 19, 2019

Hi Meg!

Wow! 10 out of 5! That's truly amazing.

Your review was super cool to read. We are thrilled that you loved your experience; Den will definitely be happy to read what you wrote. We put customer experience and satisfaction as our priority, and your review reaffirms the hard work we put in every day. So thanks for your kind words and we look forward to seeing you again.

Have a nice day!

---