JustFab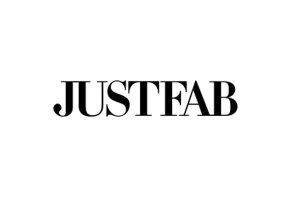 Summary
JustFab is an online retailer that lets you purchase women's clothing and accessories cheaply—especially if you sign up for the monthly VIP program.
Pros
Free exchanges and store credit for returns
It's possible to opt-out of the monthly subscription cost
Constantly changing selection
Cons
Many customers aren't aware of the VIP program's fine print
Receiving cash back for returns costs $6 per item
Some products are more expensive than other competitors Some customer complain about item quality
JustFab Review: Is It Worth It?
Online shopping has appeal, especially when websites promise bargains far better than what you could find in stores.
JustFab is an e-commerce shopping platform for women that promises excellent cost savings for those willing to commit to its monthly VIP membership plan. The site sells boots, shoes, clothing, bags and accessories and more, most for between $10–$50 per item.
The company is headquartered in California and sources most of its clothing from factories in Asia. By working directly with manufacturers and only selling online, JustFab claims to keep costs low by cutting out the middleman and not paying for physical shop space.
What sets this site apart from other online retailers is its VIP program. Techstyle Fashion Group, the owner of JustFab and its sister sites FabKids, ShoeDazzle, and Fabletics, charges VIP shoppers a monthly fee that can be used as a credit to future purchases. There is a set period each month where shoppers can opt-out of this fee by skipping that month.
Each of these sites offers something different. FabKids focuses on children's apparel, while Fabletics is predominately fitness clothing and athleisure. ShoeDazzle emphasizes more trendy high-fashion apparel than JustFab, which tends to offer more casual options.
Will you have a positive experience if you shop with JustFab? Read our review to learn if this site offers the good deals it promises.
How JustFab VIP Membership Works
JustFab sells a broad assortment of apparel items for women, with an emphasis on shoes. The following chart shows the pricing for some of the popular things currently for sale at both the standard cost and the cost for VIP members.
| Item | Standard Cost | VIP Cost | Percent Savings |
| --- | --- | --- | --- |
| Marley Quilted Faux Fur Snow Boots | $74.95 | $52.95 | 30% |
| Hooded Puffer Jacket | $79.95 | $49.95 | 38% |
| Indie High Waisted Ultra Stretch Jeans | $59.95 | $39.95 | 34% |
| Belted Mini Dress | $56.95 | $39.95 | 30% |
| Cutout Handle Crossbody Bag | $62.95 | $39.95 | 37% |
| Layered Heart Necklace | $16.95 | $10.95 | 36% |
| Criss Cross Back Sports Bra | $35.95 | $24.95 | 31% |
| Keep Cool Ballet Flat | $44.95 | $29.95 | 34% |
As this chart shows, you'll save about a third off the listed price of JustFab products if you commit to a VIP membership, and that's not factoring in shipping costs.
However, there are some crucial details about this rewards program you don't want to miss, which we'll touch one next.
Joining the JustFab VIP program is the site's default option, though you can choose to opt-out of it in the top right corner of the ordering page. VIP membership awards you the following benefits:
An average of 30% off listed retail prices
Access to exclusive styles and private events and promotions
Free shipping on orders over $39
Monthly hand-picked styles based on your shared preferences
Once you sign up for VIP membership, JustFab charges you $39.95 at the beginning of each month, which will be credited towards any purchase over $39.95. These credits don't expire.
It's possible to skip a month of membership and avoid this fee by logging into your account and selecting "Skip this Month" between the 1st and 5th day of the month. You can do so for as many months as you want.
You can cancel your VIP membership at any point by contacting the company at (866) 337-0906.
Customer reviews that we read are mixed on how well this process went. Some shared that the JustFab customer service agents were professional and canceled their accounts immediately. Others had to be on hold for over an hour before they succeed.
Is the VIP Membership Worth It?
The JustFab VIP program rewards regular shoppers. Are the cost savings worth it? Let's look at how much you'll save with the VIP membership compared to paying standard pricing for a few different orders of three items each.
Order 1:
Dome Crossbody Bag: $39.99 ($59.95 regular)
High Waisted Distressed Jeans: $39.95 ($59.95 regular)
Hooded Utility Jacket: $39.95 ($59.95 regular)
Total VIP Membership Cost: $119.85
Total Standard Cost: $179.85 ($60 difference)
Order 2:
Belted Denim Dress: $49.95 ($72.95)
Faux Suede Jacket: $54.95 ($79.95)
Sydney Blade Heeled Boot: $44.95 ($66.95)
Total VIP Member Cost: $149.85
Total Standard Cost: $219.85 ($70 difference)
Order 3:
Macey Espadrille Wedge: $49.95 ($72.95)
Belted Utility Jacket: $49.95 ($86.95)
High Waisted Ankle Skinny Jeans: $39.95 ($59.95)
Total VIP Member Cost: $139.85
Total Standard Cost: $219.85 ($80 difference)
Summary:
These sample orders show that you can plan to save between $60–$80 on orders of at least three items when you sign up for VIP membership. That's a substantial saving if you're planning to order often; otherwise, the $39.99 per month fees might start to add up (unless you remember to skip each month).
Our opinion? Assess your shopping frequency to make the right decision for your needs.
Shipping and Refunds
All JustFab orders ship across the U.S. for $4.95, though VIP members receive free shipping on orders over $39.
It's possible to exchange any order or receive store credit for free up to 30 days from the date of shipment, so long as it is in new, unused condition with all packaging material. If you prefer a refund to your credit card, JustFab will charge a $5.95 restocking fee per item.
Quality of JustFab Shoes and Clothing
One big downside to ordering clothing online is that you can't assess their quality before you purchase. As JustFab charges a restocking fee per returned item, it's even more important to be confident in what you order.
Unfortunately, low-quality concerns make up one of the top complaints against JustFab in online reviews. Many shared that the items they received weren't as nice as they looked in the online pictures and that the low quality made them scratchy and uncomfortable.
Others complained that they didn't receive their requested sizes and that they lost lots of money on return fees sending back unsatisfactory purchases. In many cases, customers thought that JustFab's sizing was inconsistent between items and that many boots were built too narrow to fit over their calves.
How Do JustFab Prices Compare to Other Retailers?
JustFab promises significant price savings on all merchandise, so to test out that claim, we compared the previously mentioned products (at VIP pricing) to similar non-brand items offered by Target, Amazon, and Zappos.
| Item | JustFab VIP | Target | Amazon | Zappos |
| --- | --- | --- | --- | --- |
| Quilted Faux Fur Snow Boots | $52.95 | $33.99 | $38.99 | $52.99 |
| Hooded Puffer Jacket | $49.95 | $34.99 | $44.50 | $63.99–$77.99 |
| Indie High Waisted Ultra Stretch Jeans | $39.95 | $19.99–$24.99 | $19.99–$28.99 | $49.99–$130 |
| Belted Mini Dress | $39.95 | $25.99 | $24.99–$65.99 | $53.55 |
| Cutout Handle Crossbody Bag | $39.95 | $36.99 | $25–$29 | NA |
| Layered Heart Necklace | $10.95 | $16.99–$19.99 | $8.99–$25 | $29 |
| Criss Cross Back Sports Bra | $24.95 | $24 | $14.99–$18.99 | $34.97–$60 |
| Keep Cool Ballet Flat | $29.95 | $14.99–$24.99 | $17 | $58.80 |
This chart highlights a surprising truth; despite its VIP program, JustFab clothing and accessories are more expensive than relatively equivalent products from Target, Amazon, and often even Zappos.
You'll pay almost twice as much for JustFab ballet flats, and an extra $15–$20 for snow boots. Clothing and accessory costs are more similar, but JustFab rarely offers any savings, especially when you factor in the possible return fees.
Considering the complications of the JustFab VIP membership program, you might find that it's a better use of your time and money to shop elsewhere.
Analysis of Customer Reviews
More than 40 HighYa readers have submitted reviews of JustFab which average 1.3 stars overall. Just 5% of shoppers say they would recommend a brand to a friend. The site fairs better on ConsumerAffairs, where it averages four stars after almost 500 reviews.
Here's a summary of what they said:
Common Compliments:
Good prices for apparel
Trendy pieces that are hard to find elsewhere
Great range of sizing options
Common Complaints:
Unwanted credit card charges on VIP accounts
Slow shipping time
Poor quality shoes and clothing
Key Takeaways:
Most negative reviews about JustFab come from customers who didn't read the fine print for the VIP program when they first signed up. So long as you are aware of this policy before you sign up, there's a good chance you'll find apparel that works for you.
The Bottom Line
JustFab offers impressive deals on a wide variety of women's apparel items, but you need to understand how to play the game in order to take advantage of them.
To start, keep in mind that JustFab's low advertised prices are only available for people who sign up for a VIP membership, which comes with a $40 monthly fee.
You also need to pay attention to the fact that this $40 membership credit can only be applied to items that cost $40 or more total in an order. You will also need to pay a $6 per item restocking fee if you don't want to receive store credit.
In short, your inexpensive purchase can quickly get pricy unless you account for these potential extra expenses. And even when you do, there's a good chance that you can find similar items available at other retailers for less money.
Our advice? If you sign up for the JustFab VIP program, put a calendar alert on your phone over the days when you can opt-out of the monthly membership credit. This will allow you to take advantage of the site's deals without committing more money to clothes than you planned.
Customer Reviews
Posted on Mar 8, 2019
My opinion of JustFab
To all those who are curious as to the legitimacy and general business practices of JustFab.ca, this is my detailed, honest and unbiased opinion.
My name is Emily,
I have been using JustFab since the first year they started advertising on TV in Canada, which if I'm not mistaken wasn't long after the company's Canadian launch.
I'll start from the beginning with my first experience purchasing from JustFab.ca in May 2015.
The first pair of shoes I ordered 4-inch high black stiletto boots. The first day I wore them the heel broke. To be honest, they weren't my style anyway, and I was wasn't wearing them for their intended use of being a fashionable pair of boots to wear on a night out.
I wore them to work. I was a manager at the largest sports bar in North America and during my 9-hour shifts - according to my pedometer - would walk anywhere between 6km on the average Monday Lunch shift to a staggering 22km on any given NHL, NBA, or MLB Home Game.
I was bummed, but they were also $40, and if I had worn them out to dinner or for a girls night out I'm sure it wouldn't have happened.
I gave JustFab another chance, and since female managers were required to wear heels, I decided to go with a more practical option. 2.5" - 3" close-toed heels that didn't have a wall along the side of the middle inner arch. There was padding for the heels and balls of your feet. And there were 1" pieces of elastic/fabric stretched across the top of the inner heel backing that filled that little space between your Achilles heel and the shoe, this elastic piece completely prevented my Achilles Heel from sliding around and/or EVER touching the back of my shoe. I had never seen it on a pair of shoes before.
I bought the exact same pair in a different color and wore them 5 days a week, walked an average of 75km a week in them for almost two years, and NEVER ONCE got a blister or broke a heel.
I have been in love with JustFab ever since. Really fast shipping and the shoes have either met or most frequently exceed any and all quality expectations for a $40 pair of shoes.
The clothes are great quality for the price. They had a clothing item called "3/4 length sleeve printed wrap dress" with multiple designs. I bought 6 different designs and wore them to work more than anything else in my wardrobe.
This is where my ONLY TRUE piece of constructive criticism for JustFab comes in to play...
I had at least 2 people per day ask me where I got these dresses. I told EVERYONE about JustFab. And pretty soon all my dresses were sold out. They have had so many new patterns of that exact up and I get SO EXCITED but my size (XS - SM) is ALWAYS SOLD OUT.
I have put my name on the lists for auto-purchasing should the dress(es) ever come back in stock but they NEVER do. Which really sucks because clearly they have sold out in all 20 designs so their customers clearly love them.
PLEASE BRING THEM BACK.
Unfortunately, this has become a trend with clothes in my size.
From a business standpoint, selling out of something is never a bad problem to have, but it sucks for us JustFab Die-Hards who shop in the SX/SM category. There have been times where over 10 times in a row I've instantly fallen in love with something and excitedly clicked on it only to find that my size is sold out, clicked on "back to shopping" and prayed that the next thing I pick will be available in my size.
JustFab is officially the ONLY place that sells jeans that truly fit me properly and give me confidence but the small sizes are often sold out.
Aside from wishing they would restock on the pieces that are obvious must-haves and instantly sold-outs, I have nothing negative to say.
And this is the first review I have ever posted about them. I saw the low rating and got upset because JustFab deserved to be RECOGNIZED AND APPRECIATED for their AWESOMENESS.
I hope they do see this review because I truly believe that if they do, they will take my reviews and opinions into consideration because it's obvious that they do care about the happiness of their customers.
FOR EXAMPLE...
Take a look at their Denim Catalogue and their thoughtfulness towards girls who have more curves and girls who struggle finding the Demin to compliment unique figures (such as myself). I'm a size SX/SM in the waist but I've got some love handles, thicker thighs, and some definite junk in the trunk.
JustFab provided me with the ability to wear jeans for the first time in 5 YEARS. I've worn tights, dresses, and yoga pants for 5 years. I bought my first pair of JustFab jeans 4 months ago and I've purchased a total of SIX PAIRS since then.
This may just be my opinion, but from what I can see, yes, they care about their customers' happiness with their products, but they ALSO care about making products that inspire their customers to be happy with themselves.
I got a new sense of self confidence for a price I can actually afford. I know my review may sound corny but I buy 90% of my clothes from JustFab so I'm just being 100% honest. (Plus this is literally and officially the first online review I have ever written/posted in my entire life, so I wanted it to count as I'll probably never do it again.)
To sum it up:
• Fabulous clothes.
• Fabulous shoes.
• Fantastic prices.
• Large selection for girls in all shapes and sizes.
• Fast delivery.
• Customer appreciation.
• Loyalty rewards.
Thanks JustFab!
Much love.
P.S. Slightly harsh but definitely true foot notes:
To the haters who flipped out over the monthly membership payment and wrote their negative review without actually giving the JustFab membership program a fair try...
I dont mind being billed $40 a month if I forget to SKIP THE MONTH which they DO GIVE YOU the option to do, accompanied by email REMINDERS and more than enough time to do so!
When I forget to skip, it's like getting a surprise gift from myself, lol.
Set a recurring monthly alarm if you can't remember to skip the month, or deactivate your account. Don't blame JustFab for your own negligence in reading a company's fully available policies before filling in your credit card number and clicking the little box that says "I agree to the Terms."
If you aren't fully confident in your knowledge and understanding of how to navigate through a company's website to their policies and procedures for online purchases, then it might be best to use a pre-paid credit/gift card when placing orders online.
Bottom Line: Yes, I would recommend this to a friend
Posted on Jun 7, 2019
My experience
I have had experience with JustFab/ShoeDazzle for several years. And I've not had any billing/shipping issues with them. On the occasion that I've forgotten to skip the month, they have always reversed the charge. If the shoes don't fit, they paid for return shipping. So I'm sorry for anyone else's bad experience, but it's not always the case.
Bottom Line: Yes, I would recommend this to a friend
Posted on Jan 24, 2018
It's hard to cancel...
I found the products and prices to be fine, but...
I canceled a year ago, hadn't been ordering, and I'd retired from work, so my wardrobe needs and budget had changed. I was sent a check for the amount of gift cards for months I was charged but didn't order anything. I unsubscribed.
A year later, I got an email saying I had gift cards, and they'd been charging my credit card since the time I'd canceled. After a difficult conversation, I was again offered a refund. BTW, they refund by check vs. crediting your card. I don't trust that they will honor my request to stop charging my card.
You ask, why didn't I see the charges on my credit card statement? Because I'd unsubscribed, I wasn't getting monthly emails from JustFab, and my husband pays the bills and doesn't question my credit card charges. I will be more vigilant this time.
Bottom Line: No, I would not recommend this to a friend
Posted on Jan 11, 2017
Disappointing quality
Their customer service has been great, and shipping has been fast, with all items intact.
I have ordered shoes, purses, jeans and boots at different times, and am disappointed in the quality of all items. Honestly, I have gotten better jeans at WalMart. No exaggeration, I promise. The boots were very thin, and the purses look like plastic. The dress pumps I bought were the best purchase, and they even look cheaply made.
Needless to say, I ended my membership. It is not worth the money. For my budget, I can do better things at TJ Maxx or Marshalls.
Bottom Line: No, I would not recommend this to a friend
Posted on Feb 9, 2019
Shipping
I honestly love ya'll shoes so much but it's definitely not worth it for how long shipping takes. I ordered other items from other places after my order with JustFab and yet my things have not arrived yet.
Bottom Line: No, I would not recommend this to a friend
Posted on Oct 31, 2016
Total scam, no refund, now I'm out $100!
JustFab is a total scam!
You get shoes for only $9.99, BUT there is a monthly fee of at least $29.95. So you are paying $9.99 for 1 pair, $9.99 for the next, plus $29.95 or more!
So really, it's $25 per pair, not that cheap. Also, they refuse to give refunds. You may have 6 months of fees on your credit card you want to be refunded, but they won't. Beware!
Bottom Line: No, I would not recommend this to a friend
Posted on Aug 12, 2017
Buyer beware!
I have tried to get my money back, and every time I am told that they can give me a credit. I have had a credit for over three years now! Every time I had ordered the shoes in the past, they were either too small or too big and cheap looking. I can get better quality at Payless Shoes or even Walmart. They have had my money for over three years now. It should be accumulating interest!
JustFab is a scam. Stay clear! The quote, "a fool and his money will soon part" is correct when it comes to this company. Buyer beware!
I have tried contacting them on their website, and when you click on the link for email it takes you to phone, online chat and Facebook. With phone and chat, you don't have proof of conversation. With Facebook, they only post positive messages! What the heck JustFab? Really?
Since I haven't ordered anything since 2014, I don't have an order number! That's a long damn time, and you would think they would refund your money!
Bottom Line: No, I would not recommend this to a friend
Posted on Sep 14, 2017
Criminal
I ordered a jacket back in March 2017, six months ago. I paid $10 for this jacket, so didn't mind that I hated it when I got it. I paid via PayPal. I DID NOT sign up for any membership.
Today, six months later, I see a $39.95 charge on my account, via "PayPal JustFab." I didn't want to have to go through my bank, so I called JustFab thinking it must be some mistake and they will reverse it, but they won't! I spent a total of 30 minutes on the phone with a rep in the Phillipeans who told me she couldn't do anything for me because I didn't have an account and I wasn't a VIP member (I know!). She couldn't reverse the charge because it went through my PayPal and PayPal doesn't have an "account number." I've received refunds via PayPal before, definitely just as possible to reverse the transaction as it is to randomly charge someone's account.
I demanded a supervisor and spent 20 minutes on hold only for her to come back and tell me she still couldn't help me, but what was my order number from March. I don't flipping know, and it doesn't matter, it was six months ago! What right does this company have to just charge money to your account at random because they have your information? What B.S!
I asked for a supervisor again and spent another 10 minutes on hold before hanging up to call the bank and PayPal. My debit card is now frozen until I receive the new one, great! PayPal was great, they marked it fraud immediately and blocked them from ever being able to process through them again.
This company needs to be shut down, and they had the nerve to send me a customer service survey via email.
Bottom Line: No, I would not recommend this to a friend
Posted on Dec 28, 2017
Should be reported! SKIP the charge every month.
The shoe quality is to be expected with the deals you get, however, the premium membership is a complete scam! You get charged $40 a month, and then DONT GET TO USE IT with any of their deals! It makes absolutely no sense and is borderline illegal.
They take $40 in advance from your bank account and then only let you use YOUR OWN money (in the form of "member credits") on full priced items. You have to spend even more to take advantage of the deals. What even is the point of putting the $40 down if you'd be better off just saving it in your bank account until the sales pop up? I spent a long time waiting, paying and "saving up" member credits to buy new shoes for the season only to be told I'd have to choose between using MY money, that I gave them in advance and the items be $40-$50 a piece OR using the deal offered and paying as if I did not have any "member credits."
All in all, DON'T pay them the $40 every month. SKIP every single time.
Bottom Line: No, I would not recommend this to a friend
Posted on Apr 13, 2018
"JustSteal"
I think that they don't deserve a star. It's too much for thieves. You cannot scam people like this; you put the hand in their pocket without any reason. If they are sure that their products are so good, why do they need to take from your card 35£ for a "membership?" I didn't even sign an agreement for VIP membership. I lost 35£, but, also, I will lose days if it's necessary for destroying their image. I want a refund, JustFab, because I "JustWork" and you "JustSteal" from me.
Bottom Line: No, I would not recommend this to a friend
Posted on May 3, 2018
They are thieves
I tried canceling many, many times and they refused, trying to get me to spend my credits. I finally got them to skip a month and still got charged, causing me to go into negatives in my account. I called them, explained my situation, and asked for MY money back. They refused and got all pissy with me. I told them they STOLE MY MONEY from me and they canceled my account, and I never got any of MY money back. They STOLE about $200 from me. Never would I recommend JustFab, they are thieves!
Bottom Line: No, I would not recommend this to a friend
Our Promise to You
In order to safeguard you and ensure helpfulness and relevance, our compliance team manually assess every customer review before it goes live.
We have a zero-tolerance policy for fake reviews, and companies cannot control or alter any reviews at any time.