Keranique
This company has claimed this profile, is getting alerted on any new customer reviews entering this page, and may engage in dialogue with its customers to address their matters.

Companies cannot pay money or provide goods in order to remove or alter customer reviews.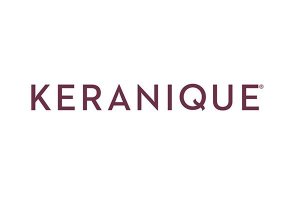 Summary
Keranique is a brand of women's hair-care products designed to combat thinning hair and female pattern baldness. Minoxidil has supporting evidence for its effectiveness, but many similar products contain the same active ingredient at a lower cost.
Keranique Reviews: Will It Regrow Your Thinning Hair?
Keranique is a line of hair treatment products that promises an over-the-counter solution to thinning hair and female pattern baldness.
The company claims that their Hair Regrowth Treatment contains the only available clinically proven, FDA-approved ingredient to regrow women's hair. Keranique claims that their treatments thicken existing hair, fortify follicles, and encourage regrowth in just 120 days.
This treatment differs from other hair growth options in that the company sells multiple products that are meant to work together to improve your hair health. These products are sold as a set and on a subscription basis.
In this review, we take a detailed look at the Keranique product line to help you decide if it is the right solution for you.
How Does Keranique Work?
Keranique is intended to be used as a three-step treatment:
Step 1: Cleanse and Condition
Keranique Scalp Stimulating Shampoo is a sulfate-free, paraben-free, and dye-free formula that includes keratin and ceramides, which company claims can promote hair and scalp health and result in stronger, thicker hair.
Keratin is the protein that makes up your skin, nails, and hair. By giving your hair keratin treatments, you can make it smoother and easier to manage, which makes it less prone to snarling and breakage.
Ceramides are one of three types of oil found in hair, and that they act similar to cement to keep hair intact. This leads to stronger strands and less breakage. While all hair types can benefit from products that contain ceramides, they tend to offer the best benefits for dyed or heated damaged hair.
The shampoo also claims to reduce buildup while promoting microcirculation.
The accompanying Volumizing Keratin Conditioner also includes keratin, and promises "body, dimension, and volume," while containing a specialty protein that serves to stabilize the hair fiber, preventing breakage.
Step 2: Re-Grow Your Hair
Keranique Hair Regrowth Treatment for Women features 2% Minoxidil and promises "a serious solution to hair loss." When used twice daily, we're told this occurs by "promoting oxygen, blood, and nutrients to the hair follicles to make them stronger and help regrow hair."
Minoxidil is used to promote hair growth for women with thinning hair. It's not currently known precisely how the compound works, and it's not the best choice for sudden, patchy hair loss.
Some people experience irritation when they apply it to their scalp, so it's best only to use a small amount your first time to see whether you react.
The company states that just as hair loss occurs over time and is a process, so too is hair regrowth, although they emphasize that hair regrowth can be typically seen in as little as four months.
Users should be aware that if the treatment is discontinued, normal hair loss may resume. Keranique also urges anyone suffering from a disease of the heart and blood vessels, or skin disease of the scalp, to consult with their doctor before using Minoxidil products.
Step 3: Protect and Style Your Hair
Included in Keranique's kits (both those sold on TV and online) is the Lift and Repair Treatment Spray, which is described as an easy-to-use product that adds instant body and bounce, protects hair from high humidity and prevents frizz and flyaway for 24 hours.
Keranique claims the Lift and Repair Treatment is clinically proven in one application to mend 96 percent of split ends, while also preventing breakage.
It can be used for blow-drying, holding, and setting, as well as protecting, controlling, and finishing any style. It will also help improve the strength of dry, weak, and thinning hair.
Is Keranique Effective for Restoring Thinning Hair?
While Keranique's product lines contain shampoo, conditioner, and styling products, the real standout for treating thinning hair is the Hair Regrowth Treatment. Will it work as described?
Hair Regrowth Treatment
The treatment's active ingredient is a 2% concentration of minoxidil. 2% Minoxidil is the only FDA-approved ingredient clinically shown to regrow women's hair.
However, it's not unique to Keranique. The same component can be found in generic products, and often at higher concentrations.
"Minoxidil is the active chemical ingredient found in Rogaine," says Amber Williams, a clinical lab pharmacist with a background in evidence-based medicine.
"It is believed that minoxidil works by increasing the blood flow to the hair follicles which leads to increased size and growth of the follicle. With minoxidil treatment, you will notice more hair regrowth compared to no treatment at all."
Shampoo, Conditioner, and Styling Products
Both the shampoo and conditioner contain peppermint oil and keratin.
Peppermint oil can help promote hair growth during the anagen phase. One study from Keimyung University in Korea assessed the essential oil's effects on mice and found that it worked to increase follicle depth, the number of follicles, and overall hair growth.
Keratin is a protein found throughout the body, including in the nails, skin, and hair. It's often applied topically to hair to act as a protective protein and make hair smoother and easier to manage.
Shampoos and conditioners that contain keratin may make your hair more damage resistant and may repair damage caused by heat styling.
You should note that these products won't be as effective as a salon keratin treatment (often called a Brazilian blowout) that treats your hair with keratin and formaldehyde to straighten it.
Lastly, the ceramides contained in the shampoo will work to strengthen the hair you have and potentially prevent it from breaking off. They are often found in skincare products that focus on hydration, but they won't help you regrow hair that you already lost.
Key Takeaways
Minoxidil is clinically proven to be effective for combatting male and female hair loss

Keranique products contain ingredients that, when applied topically, will temporarily make your hair seem healthier and be less prone to damage.

Keranique contains FDA-approved ingredients but isn't FDA approved
Pricing and Refund Policy
You can purchase the complete Keranique Hair Regrowth System on the company website for $49.95. This includes all four products, as well as a bonus detangling comb, volumizing brush, and a four-piece travel kit with a travel bag that the company values at $50.
Shipping is included, and a 120-day money-back guarantee covers each order, minus return shipping charges. This includes even returning empty bottles.
Once you complete your order, you are automatically signed up for a 90-day subscription program. Unless you customize or cancel your order ahead of time, you will be sent a new 90-day supply after your first 30 days, and continuous shipments every 90 days after that.
Each order will cost $49.95 each month. This means you will be charged $150 plus $9.95 for each subsequent shipment.
If you're interested in trying Keranique without the subscription, the individual products can also be found at Amazon through a variety of sellers, and occasionally at a discount.
Takeaways from Customer Reviews
Here at HighYa, close to 200 customers had provided feedback about their experiences with Keranique, giving the company an average rating of four stars. Here's a summary of their feedback:
Real Improvements for Hair Growth: Many Keranique reviewers wrote that the products gave them thicker, fuller hair and that they helped them combat hair loss caused by stress and other lifestyle factors that they struggled to control.

Longterm Results: Some reviewers wrote that they had been using Keranique for years successfully. They indicated that they had no plans of stopping the treatment because they feared doing so would cause their hair to start falling out again.

Not Effective for Everyone: Common complaints about Keranique concerned disappointing results. A few reviewers reported that the product left their hair flat and lifeless, and others thought they were experiencing more hair loss after using it. Others didn't think the marginal improvements they noticed were worth continuing the treatment longterm.

High Pricing and Subscription Program Not Ideal: Many Keranique users complained about the high prices. Some users wrote that they didn't realize they would be billed three times the original cost of Keranique for every order after their first and felt that the company was scamming them.
Keranique vs. Women's Rogaine
We'd be remiss if we didn't compare Keranique to Rogaine, a leading brand of hair regrowth treatments. Let's look specifically at the Women's Rogaine Foam for Hair, as it contains 5% minoxidil.
To start, it's effective that Rogaine contains a higher concentration of its active ingredient, minoxidil, than Keranique.
According to a 2004 study from the Dermatology Research Associates, higher concentrations of the minoxidil seem to be more effective for fighting female hair loss than lower concentrations.
This 48-week study found that women using a product with 5% minoxidil experienced improvements compared to a placebo in hair count, scalp coverage, and hair growth.
Those who used the 2% topical solution experienced improvements in hair count and coverage, but not overall growth.
Pricewise, Women's Rogaine sells on Amazon for $42 for a four-month supply. This comes to $10.50 per treatment month, compared to $53 for Keranique. Granted, you will receive a full range of hair care products with Keranique beyond a hair growth serum.
This might make it a better purchase for anyone looking to overhaul their hair care routine, but it's likely more than you want or need to pay for if your only goal is hair growth.
There are more than 1,000 reviews for Women's Rogaine on Amazon, and they average 3.4 stars. Many people reported that they noticed improvements in their hairline and overall thickness after six months of use.
Others wrote that while the product worked, it was difficult to use because it required them to wash their hair every day. Still, others wrote that the product made no difference for them.
To summarize, Keranique is best for you if:
You don't mind buying multiple new hair care products ($53 per month)
You are comfortable signing up for a subscription
Improving hair count and coverage is more important to you than promoting growth (Keranique contains 2% minoxidil)
Women's Rogaine is best if:
You want to buy only one hair care product (about $10.50 per month).
You want a higher dose of minoxidil, which is clinically proven to improve hair count, coverage, and growth.
You don't want to join a subscription program.
The Bottom Line: Is Keranique Worth It?
For those looking to regrow their thinning hair, Keranique Hair Regrowth Treatment does contain minoxidil, which has been proven to work, even in cases of hereditary baldness.
However, minoxidil has been approved by the FDA for almost two decades and is readily available in many other products that might provide the same benefits as Keranique, but at a lower cost and without auto-ship enrollment.
From a hair growth standpoint, you might be better off buying something with a 5% concentration of minoxidil than Keranique, which has just 2%. Clinical trials find this higher concentration to be more effective against the symptoms of hair loss.
If your only goal is to regrow your hair, we suggest looking elsewhere than Keranique. Otherwise, you're spending money on more than you need.
We recommend purchasing from Keranique if the full product line appeals to you. You'll likely have a positive experience, similar to the majority of reviewers.
Customer Reviews
This company is actively collecting reviews from its customers. All reviews submitted are subject to moderation and approval to ensure they meet our
Review Guidelines
.
Posted on May 5, 2017
Love this product
I would just like to say that I love this product. I've only been using it for nine days, and already I am seeing new hair coming in and less hair falling out. The first four or five days of use my scalp was bright red, and I had some itching, but by the sixth day that was gone and my scalp feels better than it's felt in a long time. This is an amazing product, nd I recommend it highly.
Bottom Line: Yes, I would recommend this to a friend
Posted on Jul 26, 2017
Amazing product
Turning 40 was tough in many ways, and my thinning hair made it harder. Thank goodness for Keranique! Not only has this product done wonders for my hair and my self-esteem, but when I lost a shipment, the customer service was amazing, and they sent another one right away. LOVE this product!
Bottom Line: Yes, I would recommend this to a friend
Posted on Aug 1, 2017
It works.
It works. In six weeks I saw hair growth. The shampoo and conditioner work well also, and the spray is wonderful. Makes my hair look thick. Good product. I have never written a review, but this product is worth my time.
Bottom Line: Yes, I would recommend this to a friend
Posted on Aug 2, 2017
Crown area very thin, both sides of my hairline receding
I'm an African-American mature woman and I had an accident that required me to take a lot of medications. I believe the medications were part of the cause of my hair thinning on my crown as well as my hairline receding. In January 2017 I decided to try Keranique regrowth, and it has worked wonders. I use it every day, and my hair has completely filled in. I don't need to be concerned with being able to see any baldness in the crown of my head. It is completely filled in, as well as the sides of my hairline are back to normal and my hair is curly as it was when I was a child. My hair has a thickness that it didn't have when I was a child. Thank you Keranique.
Bottom Line: Yes, I would recommend this to a friend
Posted on Aug 3, 2017
These products work amazing
I have been using the set since the 22nd of May, and I can tell you my hair is fuller, thicker and easier to deal with. I have been using the shampoo, conditioner and the oil in combination with the daily vitamins. The directions explaining how to use these products are plain and clear. I love this product!
Bottom Line: Yes, I would recommend this to a friend
Posted on Aug 12, 2017
Keranique vitamins
The Keranique vitamins are wonderful. Since using this product, my hair has become thicker and much healthier. I swear by this product and will only use this product. Hands down, it's fantastic!
Bottom Line: Yes, I would recommend this to a friend
Posted on Aug 23, 2017
My hair is growing like a wild flower.
I'm very happy I tried Keranique. It did not take long for me to see my new hair growing in. The bald spot as you can see was filling fast for me. It just makes me feel better about myself, and when people ask me what I'm using on my hair, I say Keranique, and I have been using it for two months. Not only do I feel good, I look good!
Thank you for making this hair growing product and giving me my smile back.
Bottom Line: Yes, I would recommend this to a friend
Posted on Aug 29, 2017
Keranique shampoo and conditioner
After spending a truck load of time and money on hair products, I gave up and went to an upscale beauty salon to get help for my thinning hair. You could actually see my scalp in some places. I told her my story. She said, "I am going to wash and condition your hair and recommend some products for you to use that are great for your needs." To my surprise, she had recommended the Keranique products, which came in a kit.
I have been using Keranique products for around two to two and a half months now, and I love them. The shampoo has a lather that is like a creamy lotion and does not leave my hair feeling like straw, and the conditioner leaves my hair feeling silky and shiny, and I am noticing a difference already! I also use the hair exfoliator and marula oil, and I now feel I have quality hair because I use quality products that do what they say they will do.
Keep doing what you're doing Keranique products. I will be a life-long customer! Thank you!
Bottom Line: Yes, I would recommend this to a friend
Posted on Aug 31, 2017
I love it!
I love it!
I have been using Keranique for about eight months. I have struggled with a receding widow's peak since the birth of my last child, and since the VERY FIRST USE, my hair has felt healthier than it ever has before. Although I have never used much product in my hair, I love how the Lift & Repair spray protects my hair from drying out when I blow dry. The regrowth treatment is amazing.
I can't even get over how much thicker my hair is. It's incredible to compare pictures from last year and this year, my forehead has shrunk. I fully recommend this product to any woman struggling with their hair.
Thanks Keranique!
Bottom Line: Yes, I would recommend this to a friend
Posted on Sep 5, 2017
Very good product
I started noticing thinning hair about a year ago. My mom had thin hair, so I just felt it was inherited. I decided to try Keranique to see if it would help. I've used the starter kit and have just run out. I find myself looking in the mirror every night to see if I can tell a difference. The information with the starter kit said it normally takes about four months to notice any new growth. I have noticed some fine hair growing along the hairline, and I can actually see a slight change in the spots where my hair was thin. I know my hair looks and feels healthier.
Hopefully, when I get through the four months, I will have thicker hair. It sure looks promising. I've called the Keranique number and was greeted with very helpful advice. I will stick with this and give you an update later on. But as I say, it looks promising.
Bottom Line: Yes, I would recommend this to a friend
Posted on Sep 5, 2017
Keranique definitely works for me
I have been using Keranique for about six months now, and am extremely happy with the results. Seven years ago, I had chemotherapy, and although my hair had grown back, it was much finer and thinner. Keranique has helped a lot. I have a lot of new growth, especially around the hairline, where it seemed to have receded. I use the shampoo and conditioner every day and love the way it makes my scalp feel. I've also been very happy with the Hair Regrowth treatment, and the Intensive Overnight Hair Repair Serum.
I would highly recommend Keranique products to friend and relatives but suggest they be patient. Don't give up too soon. It works.
Bottom Line: Yes, I would recommend this to a friend
Our Promise to You
In order to safeguard you and ensure helpfulness and relevance, our compliance team manually assess every customer review before it goes live.
We have a zero-tolerance policy for fake reviews, and companies cannot control or alter any reviews at any time.