Kids Live Safe Reviews
Claimed This company has claimed this profile, is getting alerted on any new customer reviews entering this page, and may engage in dialogue with its customers to address their matters.

Companies cannot pay money or provide goods in order to remove or alter customer reviews.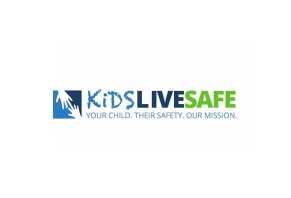 Kids Live Safe is an aggregator that provides information on sex offenders in your area, in addition to email alerts and other features. The service is good but there are free ways to obtain the same information.
---
Unethical Practices

By Gerald Grenier

,

Jul 10, 2015

Overall Experience:

If they were a legitimate service they would point out that they are reselling you free public information, and are only charging you for the convenient service.

But more important, they would not be sending you an image only email claiming to be from *.uk and being shady with an attempt to hide their real source.

Bottom Line: No, I would not recommend this to a friend

---

Total Rip Off

By Sue Rudolph

,

Huntington Beach, CA

,

Jul 5, 2015

Overall Experience:

I somehow got signed up for the $29.97 membership. I have no kids and am not even interested in their service. Even if I did have kids, the information is available by paying a fee. I got nothing from them. I noticed all these charges on my credit card. I called and spent an hour on the phone arguing with them.

They said they would refund my money but it is against the law with MasterCard. I told them to send me a check or wire in my account. I finally got refunded for most of it after threatening to hire an attorney.

Bottom Line: No, I would not recommend this to a friend

---

Advertisement

---

Robbing concerned parents is child abuse itself.

By Anonymous

,

Sacramento CA

,

Jun 24, 2015

Overall Experience:

Almost had my credit card number. Total crooks, ripping off people who want to protect their children. This is real child abuse.

Bottom Line: No, I would not recommend this to a friend

---

Pissed Off

By Kim Lowery

,

Reno, NV

,

Jun 13, 2015

Overall Experience:

I have not heard from these people since cancelling my supposed membership last year. They said their notes said I signed up for a $4.97 discounted membership which was not true. "Jonathan" said that's what his notes say. Total and utter lies. I noticed on my credit card that they took the money out and he said that it's what I signed up for. His supervisor who is called Hugh Folkes is probably not even real!

Bottom Line: No, I would not recommend this to a friend

---

Advertisement

---

Same information available free elsewhere

By Nancy Evans

,

Charlotte, NC

,

Mar 31, 2015

Overall Experience:

I'm in the same as all of the other user comment here. Be careful, unless you want to pay $29.97 a month for the additional proprietary information, which is very little, you should use the free national Sex Offender registry out there.

I wouldn't call what they are doing a scam, but just want to point out the most important information they provide you is available free to the public as a matter of law.

If you want to spend $29.97 a month to allow you to build a profile regarding your child, that you can send to the police immediately if your loved one goes missing, then this is the website for you. The free sites I have seen do not provide this functionality.

They have one or two other features not available on the National Sex Offender registry or other free sites.

Bottom Line: No, I would not recommend this to a friend

---

Scam

By Kathryn

,

Orlando Fl

,

Mar 29, 2015

Overall Experience:

Do not try this $1.00 special that they entice you to do. They will take out $29.97 every month if you don't cancel which I didn't see.

Bottom Line: No, I would not recommend this to a friend

---

Stay Away From This Organization

By R. Jones

,

Arkansas

,

Jan 16, 2015

Overall Experience:

Kids Live Safe charged my credit card for six months before I realized they were doing that. Until I discovered the charge I never even knew who they were. When I confronted them about the charge they claimed I was not in their database. Yet they were charging my card. All I got from them was a run-a-round. Felt like I was talking with used car salesmen. Do not get involved with these folks.

Bottom Line: No, I would not recommend this to a friend

Apr 4, 2016

Dear Deed,

We are sorry for your experience with our customer support department. We would love to resolve this issue for you and are extremely saddened by the service you received. We believe we have been able to locate your account and attempted to reach out to you. Please call us 7 days a week from 5 a.m. to 9 p.m. at 1-800-301-5905 and ask to discuss this matter with our manager.

---

No positive reviews

By Dave Frandsen

,

Dec 10, 2014

Overall Experience:

National Sex Offender Registry is by far the better registry even though you have to check it often and there is no cost for it. With the info on cost I would be very leery!

Bottom Line: No, I would not recommend this to a friend

---

Overall Experience:

You can get this same information for free from the national sex offender registry. They trick you into giving them your card for $1 and they never say anything about how much it will cost you a month until AFTER you give them your information and card number. Then they tell you that you can cancel within 7 days so you won't be charged the monthly fee. They give you the 1-800 number to cancel then the number doesn't work. Sounds fishy to me and now I don't know how to cancel my account since there is no number.

Bottom Line: No, I would not recommend this to a friend

---