Kindur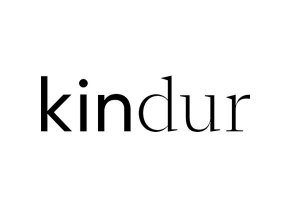 Kindur provides annuities, investments and retirement payments for those who are nearing retirement and are looking for a way to plan to draw down their retirement.
Kindur Review: How It Works, Services, Cost, and More
What Is Kindur?
Kindur is a licensed insurance agency and investment advisor that offers retirement-focused investment advice, investment vehicles, annuities, and planned retirement income.
The company departs from the typical online-based financial advising and insurance company because it chooses to focus on customers who are facing the rigors of retirement.
Kindur Founder and CEO Rhian Horgan knows the struggle well. She founded Kindur, in part, because of retirement conversations with her father and mother.
"For most of the decade we talked about retirement it was about when they were going to retire," Horgan told us. "About three years ago, the conversation shifted from when they were going to retire to how they were going to retire. I found myself at Barnes & Noble reading 300-page books about social security, and that's when I realized there's a lot of complexity in answering the 'how' of retirement."
Horgan realized imminent retirement called for smart investing and insurance choices along with a plan on how to withdraw money on a regular basis to make sure you have sustainable, tax-friendly income.
She created Kindur to help simplify these complexities and make retirement more approachable.
"The customer really has to DIY the retirement cocktail themselves. They have to talk to a financial advisor, financial planner, insurance agent and go to the social security website. Ultimately, they have to do it all themselves," Horgan told us. "The mission is to demystify those decisions and not get them to retirement but through retirement."
Our review will discover how Kindur meets their goal of demystifying retirement by presenting you with an analysis of the services they offer (investments, insurance, trusts, retirement paychecks), the cost of using their services, the reviews they get from current customers and how their services compare to those of other companies.
How Kindur Works
Because Kindur's services focus on various types of investments as well as creating a paycheck for you based on your assets, they aren't the best fit for you if you don't have a retirement account or savings.
"Our focus is on the group of Americans who have a net worth of a couple of hundred thousand to a couple of million dollars," Horan said. "There is a large group of Americans who will be entirely supported by social security and Medicaid; that's the group we aren't the best fit for."
If you're a good fit for Kindur based on these guidelines, you'll find that the company offers three different services, all of which fall under the guidance and oversight of their team of financial advisors. The company lets you schedule a complimentary consultation with one of their retirement experts to come up with a plan.
Kindur Investment Portfolios
Should investments be a part of your retirement strategy, Kindur's platform lets you invest in ETF's, which are low-fee collections of assets that mimic successful index funds. Some of the well-known names within their ETF's include Vanguard, Blackrock and Charles Schwab. Your appetite for risk is something that Kindur will consider when helping you create your portfolio.
Worked into their management of your ETF's is something called "automatic rebalancing." This technique automatically adjusts your portfolio to stay on track with your risk and allocation preferences.
As we'll mention in the fees section, it will cost you a nominal fee to have Kindur manage your ETF portfolio. Also, there is a small fee built into the ETF's.
Kindur Annuities
Annuities have been around for a long time. They're a way for you to generate income when you retire. Basically, you give money in lump sums or monthly payments to an insurance company who promises to pay you a certain amount of money each month when you reach a certain age.
To do that, the insurance carrier invests the money you give them and generate returns that help them follow through on the money they promise to pay you when you hit the predetermined age.
Because Kindur is a licensed insurance agency, they have the qualifications and know-how to help you figure the contributions you need to make in order to meet your retirement standard of living.
The fixed income annuities Kindur sells are unique, the result of a partnership with American Equity Investment. At the time of publishing, the company had an A- rating from A.M. Best, an agency that rates insurance companies based on how likely they are to pay out what they say they'll pay out.
An "A-" grade means A.M. Best believes American Equity has, in their opinion, "an excellent ability to meet their ongoing insurance obligations," according to their documentation.
This annuity has certain fees that we'll address in the Fees section later in this review.
Kindur Retirement Paychecks
The final aspect of Kindur's service is what they call your "retirement paycheck". They work with you to decide your monthly paycheck when you retire.
Because most Kindur clients have multiple assets, this is an important aspect of Kindur's service, Horan said, especially when you consider the various tax situations each asset presents: annuities, 401(k)'s, IRA's, stocks, etc.
Knowing when to access which asset in a way that maximizes value and reduces your tax burden is what can make withdrawing funds in retirement so difficult. Throw a spouse into the mix and it's even more complicated.
"When you're in retirement and you think about spending down assets you have to decide which accounts to draw from first. We help the consumer think about the logic to draw down," Horan said. "That's a lot of math that has to get done at the kitchen table."
Practically speaking, Kindur helps you to consolidate all of your accounts, a move they say can save you money on fees and IRS penalties. From there, you'll follow your Kindur financial plan and, when the time comes to retire, they'll deposit a monthly check into your bank account much in the same way an employer would send a direct-deposit paycheck.
Kindur's Fees
Because Kindur offers a variety of products, they have a variety of fees. You'll pay 0.5% each year to have them manage your ETF investments and annuities. Until you start drawing income from your annuity, there is a flat fee of $250, or approximately $21/ month. You'll pay a $250 yearly fee for Kindur to manage the payouts. However, they stop the fee when your annuity starts paying out.
So, if you have a $100,000 balance across your Kindur investment, annuity and/or payout accounts, you'll pay $500 to use Kindur. That fee decreases as your annuity balance decrease. According to SmartAsset, the yearly cost of a financial advisor alone is about 1% to 2% of your assets with a startup fee that's usually above $1,000.
Based on this, we believe that, while Kindur may charge a higher management fee than companies like Betterment and Wealthfront (more on that later), the access you'll have to financial professionals, as well as their integrated approach to retirement, seems to be well worth the cost.
The annuity includes another common fee you need to know about. It's called a "surrender fee" and it's what you pay if you withdraw money from your annuity within the first 10 years of starting it. Think of it as an early withdrawal fee.
Kindur charges a fee that drops from 9.2% to 0% over the first 10 years you own the annuity if you take more than 10% of the balance after the first year.
How Kindur Compares to Other Investment Companies
Of the investment and insurance companies we've reviewed at HighYa, none of them offer the multi-faceted approach to retirement that Kindur does.
Blueprint Income focuses on annuities, offering six different types depending on your wealth, nearness to retirement and other factors. They don't, however, provide ETF investing or retirement payouts that use consolidated accounts to pool your money together in a tax-effective way.
Betterment is more geared toward millennials, in that they offer ETF investing along with retirement accounts, retirement rollovers and trusts. The site has two pricing structures: a 0.25% yearly fee and a 0.40% yearly fee. The latter is most similar to Kindur, in that it gives you year-round access to financial professionals.
Neither Blueprint nor Betterment has the focus on retirement that Kindur does. While Betterment offers retirement accounts, their platform is geared toward Millennials, not those who are within a decade or less of retiring.
While Betterment's fees are lower, they aren't providing annuity support or a retirement paycheck, luxuries we see being worth the additional 0.10% that Kindur charges.
If you're looking for a comprehensive, retirement-focused financial platform, we think Kindur is the smarter choice when compared to these two other companies.
It's feasible that you could use Betterment for investments and Blueprint Income for your annuity. However, remember that these two platforms will most likely be two of many assets you have, all of which you'll have to deal with come retirement time.
The Bottom Line: Pros and Cons, and Who Kindur Is Good For
We believe that Kindur's strengths are clear. First, their focus on retirement makes it unique among the mainstream financial platforms like Betterment and Wealthfront.
The company is reaching a segment of society who doesn't really have well-known, non-bank sites devoted to creating a feasible retirement plan that includes regular payouts via a consolidated retirement account.
Second, Kindur's fees are reasonable in light of the services they provide. These fees are cheaper than what you'd pay for a financial advisor.
And, since you're consolidating multiple types of accounts into one, you'll cut out the fees you'd pay to the various financial professionals you'd have to pay to set up and maintain those accounts.
The downsides to Kindur are hard to pin down. The company's unique approach to retirement makes it hard to draw out negatives via comparison.
However, the multiple sources we looked at regarding surrender fees/charges often referred to these fees being "up to" 10%. This fact leads us to believe that Kindur's surrender fee is high but, remember, completely avoidable if you don't withdraw from your annuity in the first 10 years you own it.