KiwiCo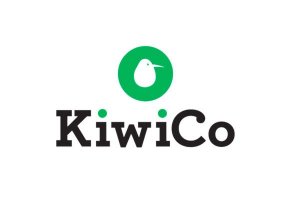 Summary
KiwiCo is a kid's subscription crate company that helps provide creative, engaging crafts and STEAM (science, technology, engineering, art, and math) activities for a variety of ages.
KiwiCo Review: A Detailed Look
KiwiCo is a children's subscription service that sends you a box of innovative crafts, science projects and activities on a monthly basis.
The company offers a wide selection of lines to suit different interests and age groups, and the projects they contain are meant to spark creativity.
The company began in 2011. Their website states that the KiwiCo team consists of educators, engineers, makers and rocket scientists who work together to produce fun and enriching STEAM (science, technology, engineering, art, and math) projects for all ages.
It's their goal to encourage kids to develop the foundational skills to become critical thinkers and creative problem solvers.
KiwiCo claims that they spend over 1000 hours designing and testing each crate and that they delivered over eight million boxes to happy customers at the time of writing.
How Does KiwiCo Work?
The central premise behind KiwiCo is that tinkering with the crates will provide kids with the confidence they need to think like creators and producers, rather than just consumers.
By giving children regular exposure to educational crafts and science experiments, they will gain the confidence it takes to be creative.
To achieve these goals, the company offers a variety of subscription boxes tailored to suit each interest and age group.
Tadpole Crate
Designed for children under three, Tadpole crates provide developmentally-appropriate toys, a "Wonder Magazine" for parents with tips and creative activity suggestions to complete with your child, and access to online resources like printables, more DIY projects, and book recommendations.
It also includes a "Tadpole Board" book with an age-appropriate story to promote early literacy skills.
Koala Crate
This crate is best for three- to four-year-olds, and it comes with enough high-quality material to complete 2-3 activities. You'll also receive an activity guide for parents to support more creative thinking and online DIY ideas.
Kiwi Crate
Ideal for five- to eight-year-olds, the Kiwi Crate includes a "Maker Project" that provides a hands-on way to explore principles of art, science and engineering, and high-quality materials for crafts and tinkering.
Kids also receive an engaging "Explore! Magazine" with comics and game and experiment suggestions.
Atlas Crate
This crate is meant for kids ages 6-11, and it consists of globally inspired projects to get children interested in learning about new cultures.
Each order comes with high-quality materials and kid-friendly instructions for creative learning, as well as age-appropriate resource material and an "Atlas Adventure Book" for storing the collectible cards and stickers that come in each crate.
Doodle Crate
Designed for kids older than who have an artistic flair, each crate comes with the quality materials necessary to create fun DIY projects that kids will want to keep long after they make them.
Each box comes with everything you need to complete the crafts, as well as an "Inspiration Sheet" and detailed instructions for getting started.
Tinker Crate
Best for active learners between 9 and 16, this crate provides the materials necessary to create an innovative STEM project and a blueprint with detailed step-by-step instructions.
Kids will also gain access to online video tutorials as well as a print Tinker Zine magazine with additional activities and science experiments.
Eureka Crate
Designed to challenge all ages 12 and up, this crate gives you a science-based engineering project that promotes creative problem-solving and hands-on activity. You'll receive high-quality materials with detailed instructions, and a Makers Guide to teach you more about the science and technology behind the project.
What Does KiwiCo Cost?
KiwiCo's pricing depends on the subscription duration and age group.
Ages 14-104
Month-to-month: $29.95/month
Three Months: $28.95/month
Six Months: $26.95/month
Twelve Months: $24.95/month
Ages 9-16+, 6-11, 5-8, and 2-4 Packages
Month-to-month: $19.95/month
Three Months: $19.95/month
Six Months: $18.50/month
Twelve Months: $16.95/month
0-24 Months
Month-to-month: $19.95/month
Three Months: $18.50/month
Six Months: $16.95/month
Twelve Months: $15.50/month
When you complete a purchase, you have the option to customize the subscription's start date and to address the packaging directly to the child receiving it.
All orders qualify for free shipping and the company states that you can cancel your subscription at any time without hassle, though you won't be refunded for any months you haven't used.
Alternatives
Those with children know how much they love receiving mail, and there are multiple subscription box opportunities available for kids that focus on creating learning. Two brands we chose to give a closer look are Bitsbox and Little Passports.
Bitsbox is a learning system that's designed to teach kids the concepts behind real coding.
The boxes are shipped out in a predetermined order so that each one introduces a new computer science concept that builds on the lessons before with innovative web-based projects each month.
Kids can explore the effects of their codes in real time by personalizing and designing hundreds of included app programs.
Subscriptions start at $24.95 per month for a Basic Bitsbox subscription, and the boxes are designed for kids ages 6 to 12. Like with KiwiCo, these subscriptions renew automatically, though you can cancel them at any time.
Little Passports is similar to the KiwiCo Atlas crate, as it offers opportunities for kids to learn more about the world around them. The company lists four varieties (Early Explorers, World Edition, USA Edition, and Science Expeditions) to appeal to a range of ages and interests.
These crates costs start at $12.95- 14.95 per month, and they include engaging stories with consistent characters each month.
KiwiCo crates tend to be the craftiest option, so they are ideal for kids who like to work with their hands and value creating unique keepsakes each month.
Bitbox is better suited for kids who love to problem solve on the computer, while Little Passports is best for kids who want to get immersed in story-based learning.
The Bottom Line
As this report shows, it's easy to understand why parents and children both have good things to say about KiwiCo.
The subscription company offers plenty of customization for choosing crates that are age and interest appropriate for kids, and they encourage creative experimentation and learning for a variety of ages.
From the reviews we read, it's clear that kids seem to appreciate the crafts and activities that come in KiwiCo crates.
However, some parents commented that the projects weren't always useful or exciting for kids once they completed them and that the crafts tended to pile up around the house until the parents threw them away.
Likewise, the company seemed to have some shipping and delivery problems at the time of writing that affected overall customer satisfaction.
KiwiCo crates seem best suited for kids that could benefit from some structured creative play in their lives. Each delivery is meant to be a launching point for further exploration, and the company offers plenty of options for securing the right crate for each age group.
If you sign up for KiwiCo, make sure you note the subscription renewal date, so you don't end up paying for deliveries longer than you meant to.
Customer Reviews
Our Promise to You
In order to safeguard you and ensure helpfulness and relevance, our compliance team manually assess every customer review before it goes live.
We have a zero-tolerance policy for fake reviews, and companies cannot control or alter any reviews at any time.