Landmark Home Warranty Reviews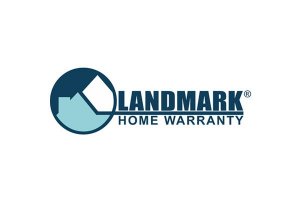 In business since 2004, Landmark Home Warranty advertises that they offer comprehensive coverage against unexpected property repairs for more than 70,000 customers.
About Landmark Home Warranty
Landmark Home Warranty promises to provide comprehensive coverage against expensive repairs and replacements for your home's major appliances and system components (including HVAC tune-ups), which frequently aren't covered by homeowners insurance.
For real estate professionals, the company also provides a welcome call to all clients, a quick and easy ordering process, free educational materials and listing coverage, as well as local reps and in-house support teams.
And according to their website, all Landmark contractors have access to their own site portal, Dispatch.me, and the potential for year-round work, without increasing their advertising budget. Together, this is why the company claims to help provide peace of mind to more than 70,000 homeowners, with more than 5,000 appliance and system components replaced last year alone.
Whether you're a homeowner, real estate professional, or contractor, is Landmark necessarily the best home warranty company for your needs? Over the next few minutes, we'll discuss their guidelines, pricing, competition, and customer feedback so that you can make a more empowered decision.
How Does Landmark Home Warranty Work?
Overall, there are three distinct aspects to the Landmark Home Warranty process:
Landmark Homeowners Plans
Landmark currently offers two home warranty plans to residents of AZ, ID, NV, OR, TX, and UT who have owned their home for at least 30 days. They promise to deliver "some of the best coverage on over 9,000 mechanical parts of your home's systems and [major] appliances," including heating, cooling, electrical, and plumbing:
Home Systems Plan – Includes coverage for air conditioning and heating systems, electrical systems, plumbing systems, A/C and heating tune-ups, pest control, and subterranean termite treatment.

Total Protection Plan – Includes everything found in the Home Systems Plan, in addition to coverage for appliances (built-in microwave, central vacuum, dishwasher, garbage disposal, kitchen refrigerator, oven/range/cooktop, and washer/dryer), as well as the garage door opener.
Both of these plans also offer a wide variety of individual add-ons, including coverage for your booster and well pump, built-in microwave, exterior pipe leak and repair, grinder pump, guest house, water softener, and wet bar refrigerator, to name just a few.
Signing up can be as simple as choosing your plan, entering your home's address and property details, and then paying by credit card.
Once enrolled, homeowners can check their coverage directly through Landmark's online dashboard, where they can also renew their home warranty and even open a claim.
Once one is filed, a customer service account manager is assigned within 24 hours, who will help you every step of the way, from "opening a claim to coordinating the repair or replacement of your failed system components and appliances." According to the company, they approve 94 percent of claims filed.
Note: Along these same lines, we attempted to reach a support representative several times for additional details about whether or not Landmark provides underlying coverage directly, or if a third-party company underwrites it. After waiting on hold for several minutes each time, however, we received a message indicating the department wasn't active and to call back later.
Landmark for Real Estate Professionals
In addition to the Homeowner plans above, the Landmark website also lists the following four plans under their Real Estate Professionals section:
Essential – Provides coverage for A/C and heating, some appliances (built-in microwave, dishwasher, garbage disposal, kitchen exhaust fan, and oven/range/cooktop), electrical system (including garage door opener), plumbing system, and additional services (A/C and heating tune-up, pest control, re-key service, and subterranean termite treatment.

Advantage – Adds no-fault coverage

Comprehensive – Adds kitchen refrigerator coverage

Complete – Adds coverage for washer/dryer
Landmark offers many of the same add-ons to each of these plans as with their Homeowner versions.
After learning this information, one big question we had is, "Why aren't these packages also available to homeowners?" Again, we called customer support several times looking for some insight but were unable to reach a live representative.
Landmark Home Warranty for Contractors
If your application (including monetary negotiation) as a contractor is approved, Landmark will enter you into their database and start sending work your way.
You'll earn a fee each time you complete a service call. Then, if the repair or replacement is covered under the homeowner's contract, they'll pay for the remaining associated parts and labor costs.
How Much Does Landmark Home Warranty Cost?
Homeowners Plan Pricing
Landmark provides free home warranty quotes to homeowners and advertises that their coverage saves customers an average of $200 per approved repair or replacement.
Their Home Systems Plan is priced between $34.17 and $35.00 per month, depending on the state, while the Total Protection Plan falls between $55 and $55.84 per month.
Add-ons are as follows:
| | |
| --- | --- |
| Booster and Well Pump: $12.50 | Kitchen Refrigerator: $4.17 |
| Built-in Microwave: $2.08 | Oven/Range/Cooktop: $3.75 |
| Central Vacuum: $1.67 | Pool and Hot Tub (Chlorine): $13.33 |
| Dishwasher: $3.33 | Roof Leak Repair: $8.33 |
| Exterior Pipe Leak Repair: $8.33 | Salt Water Pool and Hot Tub: $28.33 |
| Freestanding Icemaker: $3.75 | Septic System: $7.08 |
| Freezer (Stand Alone): $3.33 | Washer/Dryer: $7.08 |
| Garage Door Opener: $3.33 | Water Softener: $3.75 |
| Garbage Disposal: $1.25 | Well Pump: $7.50 |
| Grinder Pump: $12.50 | Wet Bar Refrigerator: $2.08 |
| Guest House: $12.08 | |
Real Estate Professional Pricing
Per their website, all service calls come with a $65 fee for homeowners, while monthly prices vary between the following, depending on the state, property type (single family, condo/townhome, duplex, triplex, fourplex), and package:
Essential: $375 - $1,200/yr
Advantage: $450 - $1,500/yr
Value: $475 - $1,600/yr
Comprehensive: $525 - $1,800/yr
Annual prices for add-ons were the same as those with the Homeowners plans.
If you have additional questions related to billing or coverage plans, a representative can be reached at 866-306-2999 or customercare@landmarkhw.com.
A Look at Landmark Home Warranty Reviews and Complaints
Landmark Home Warranty has been in business since 2004, so we encountered quite a bit of online customer feedback for the company during our research.
For example, between more than 1,600 combined reviews on sites like ConsumerAffairs, the Better Business Bureau, and HomeAdvisor, Landmark had an average rating of about four stars, with most compliments referencing competitive pricing, ease of use (customer support and claims), and quick responses from contractors.
On the other hand, complaints commonly related to claims denials, customer support issues, and contractor frustrations.
More than 170 Yelp reviewers had given Landmark a meaningfully lower average rating, with many of the same complaints and compliments.
From a company perspective, Landmark Home Warranty is based out of Salt Lake City, UT and was named one of Inc. 5000's fastest growing companies in America three years in a row (2014-2016).
They held a B+ rating with the Better Business Bureau, based on nearly 330 closed complaints, as of 5/29/18. Most seemed related to claims and billing concerns, although a company representative responded in each instance with a resolution.
Landmark Home Warranty vs. the Competition
According to a 2017 report published by IBISWorld, home warranties constitute a $2 billion industry made up of more than 170 businesses. As a result, you'll encounter dozens of relevant competitors online. Some of the top search results include:
| Company | Annual Price Range | States Available |
| --- | --- | --- |
| Landmark Home Warranty | $375 - $1,800 | AZ, ID, NV, OR, TX, UT |
| American Home Shield | Varies (must call to obtain customized quote) | All states except AK |
| Old Republic | $320 - $655 | AL, AZ, CA, DC, FL, GA, ID, KS, KY, LA, MD, MO, NV, NM, NC, OH, OK, OR, SC, TN, TX, UT, VA, WA |
| Fidelity National Home Warranty | $375 - $665 | AZ, CA, CO, FL, GA, ID, IL, IN, KY, MO, NV, OH, OR, TX, UT, WA |
| First American Home Warranty | $300 - $492 | AL, AR, AZ, CA, CO, DC, DE, FL, GA, IA, ID, IN, KS, KY, MD, MI, MO, MS, MT, NC, ND, NE, NJ, NM, NV, OH, OK, OR, PA, SC, SD, TN, TX, UT, VA, WA, WV, WY |
| HMS Home Warranty (Cinch Home Services) | Varies (must call to obtain customized quote) | Contiguous 48 states and DC |
When choosing a home warranty, the first step is as easy as identifying those that are available in your state and within your price range.
From there, Consumer Reports emphasizes that home warranties in general (not necessarily those from Landmark, specifically) come with plenty of limitations, so you'll want to read through the fine print to make sure you'll be able to use it.
For example, they point out that they "generally don't cover non-mechanical items such as your windows or the structure of your home."
Also, "you should also realize that the providers of these plans have built-in wiggle room that can make it easier for them not to make payments. As a result, hundreds of consumers have complained to the Better Business Bureau about their plans, often because they didn't get the payouts they expected, according to Katherine Hutt, a spokesperson for the Bureau."
Pro tip: The recommend an alternative could be to place the money you'd otherwise spend on the home warranty into a 'rainy day' account and use when the inevitable emergency repair is required.
Along these same lines, Popular Mechanics' Stephanie Fellenstein indicates that you shouldn't "confuse these home warranties with the home warranty offered by builders, which guarantee the quality of the new-home construction itself, not the systems or appliances inside. While your home service contract will cover those appliances, most don't cover home foundations, walls, structures, or finish."
As a result, "while these contracts may seem like the ideal option when buying an older home," she says, "homeowners need to carefully read the fine print to avoid some loopholes—home service contracts are very specific."
Next, as with most other consumer purchases, Ray Boss Jr., writing for US News, points out that most of these companies will cover "heating and cooling systems, plumbing, electrical, water heater and appliances," with "an a la carte menu of additional coverage options, each at their own cost, from which you can choose to further cover your home's systems."
Their costs also typically fall between $400 and $500 for the year, with somewhere between a $50 and $100 deductible for each claim. There is often a separate service fee associated with a contractor visiting your home for the initial assessment.
Given these close similarities, in addition to budget, coverage, and state availability, he recommends checking local company reviews. Your real estate agent can also work as an invaluable resource.
SF Gate adds that you should "select a company licensed by the state, and check with the licensing agency about any registered complaints against the company."
How does all of this stack up for Landmark?
Our Final Thoughts About Landmark Home Warranty
If budget is your primary concern, we can see from the table above that Landmark's lowest priced home warranties are fairly in line with those from other companies, although their highest priced option is well above others' top-tier plans. They also seem to provide coverage in the least number of states.
With these potential caveats in mind (depending on your needs and preferences), Landmark came with mostly positive online customer feedback at the time of our research, and they've been in business since 2004. As such, this could be an indication you'll experience much of the same after handing over your money.
Just keep in mind that it doesn't appear refunds are available, so once you sign on the dotted line, you're committed throughout the term of the contract.
Terrible experience

By John A.

,

Cedar Hills, UT

,

Aug 22, 2019
Verified Reviewer

Purchased a home warranty in March to cover home, including AC units and a swimming pool. In May opened pool. Everything worked for a week, then the pump controller stopped working. Filed service ticket with Landmark. They replied that they couldn't find a pool service company and I'd have to find my own. Took a while to find one myself and had them come out. They said they needed a new control board. Called Landmark. Landmark said the part should be covered, but they couldn't confirm if it was working before it broke. The service company said they would twist their words to not cover it. They denied the claim. I called and disputed, and they wouldn't budge. So, I asked for a full refund, since they wouldn't cover what they said they would. They said they'd only give a prorated refund, minus a cancellation fee. In other words, they took hundreds of dollars from me and did absolutely nothing.

Bottom Line: No, I would not recommend this to a friend

---

Homeowners beware

By Dawn J.

,

San Antonio, TX

,

May 23, 2019
Verified Reviewer

If you are shopping for a home warranty, beware. Make sure you read the fine print. If your air conditioner or any appliance has any type of warranty, Landmark will not help you, even for the labor. Be aware that air conditioner warranty only covers parts and Landmark feels you are completely liable for the labor. If your air conditioner is old, the warranty will help pay for about half of the cost of the replacement but you will continue to pay the same monthly fee through landmark and not get any more services for your air conditioner. I have talked with the manufacturer, Landmark, and the installation company. None of them are able to help. I did not choose the manufacturer or the installation company, those were chosen by Landmark. This unit is 1 and 1/2 years old and the evaporator coil has a leak. I was told it is a "lemon" which is why my unit has probably been freezing since installation. Out of all of Landmark's technicians who complete preseason tune-ups, it took a year-and-a-half to figure out the problem, enough time to void labor warranties through the installer.

I have tried to resolve this issue in all ways I know possible as stated above. So buyer beware, Landmark has a lot of issues they will not cover. I have had the same issues with dishwasher and refrigerator repair. They never could fix the dishwasher and I paid out of pocket 100% to replace. It took 3 months to fix my refrigerator so when it went out again 6 months later, I paid 100% out of pocket to replace it as well.

Bottom Line: No, I would not recommend this to a friend

---

Advertisement

---

Awful

By Kayla W.

,

Texas

,

Mar 28, 2019
Verified Reviewer

I first noticed an issue with my oven in December of 2017. It was not pre-heating appropriately. We had a service technician come out provided through Landmark and attempt to fix the issue. They had to come out several times and I was assured that the issue was fixed as the technician tested the oven.

Unfortunately, this is not an issue that is easy to identify if it is working or not for someone without the proper tools due to its nature, and I identified that the oven was not working still sometime later. The oven was never fixed, and when I contacted Landmark to let the know the oven had never been fixed, they informed me I had to place another request and pay another $70, and have another technician come out to address the oven again. Again the oven was "fixed" and tested, assured that it was working. The oven was in fact not working still even though a second claim was filed and I was assured it was fixed.

I contacted Landmark in November asking them to come fix the oven for a third time when I noticed it was still not preheating appropriately. I was told I would have to pay a third time for this claim even though the oven had not been fixed the first or second time and there was documentation of both of these claims.

In late December my oven door fell off. What had happened during all of this time with them messing with the oven is they had never noticed that the screws were loose and/or missing, this put additional and unnecessary strain on the oven door, and the door fell off. I believe that the contractors may have contributed to this issue since they had been out so many times messing with my oven.

Now I am being told that Landmark will not cover the repair of my oven door because it is not normal wear and tear. I understand that this is not normal wear and tear, but the reason that it happened in the first place is because of the technicians hired by their company hired to fix my oven did not identify the root of the issue and/or caused the problem to begin with. The company they hired did a terrible job with the repair each time they came out, they have horrible customer service, and overall I was extremely unsatisfied with the service they provided. I filed a complaint with Landmark against them each time they came out.

The door falling off is Landmark and their contractor's fault. They are responsible and need to cover the cost of the replacement, yet I am being told no. I have now paid $210 to Landmark in service fees as well as my monthly payment with no resolution of my original issue.

If this needs to be covered on the end of the contractor as it is their fault the issue arose in the first place, then Landmark should have coordinated that. Yet I am being given the runaround and disrespected.

I have reached out to numerous customer service representatives as well as when I canceled my warranty someone reached out to me to ask why. When I told them what had happened, they did not acknowledge my concerns in any way and just informed me that my service was officially canceled.

I do not recommend this company in any way, shape, or form.

Bottom Line: No, I would not recommend this to a friend

---

Rip off

By Dustin H.

,

Salt Lake City, UT

,

Dec 2, 2018
Verified Reviewer

I couldn't be more disappointed with Landmark and its contractor, Husky Maintenance. We requested the furnace tune-up that was covered by our warranty. Landmark sent Husky to do the tune-up. After the service tech finished the "tune-up" and left, our furnace stopped working. Husky sent out two other techs to fix it. They couldn't fix it and told us that the furnace now needed to be replaced. They also said they would have to tear out part of our kitchen to replace the furnace. So now we went from a working unit to a dead unit and the prospect of tearing out part of our kitchen.

Since the furnace was working up until Husky did the "tune-up" and died that same day, I have to believe that the Husky tech broke the unit. We called our own HVAC contractor out and he couldn't believe what Husky had done and what they were claiming needed to be done (i.e., tearing our part of the kitchen) to replace the unit.

When we told Landmark that we didn't want Husky replacing the unit, Landmark only offered one other contractor. The other contractor's online review were consistently one or two stars. Since we didn't want them either, and Landmark offered to pay us $1000 and let us pay our own contractor. Needless to say, we're going to have to spend at least four times that amount to have a new furnace put in. Oh, and remember, it was Landmark's contractor that broke the furnace in the first place.

Bottom Line: No, I would not recommend this to a friend

---

Advertisement

---