LegalZoom Reviews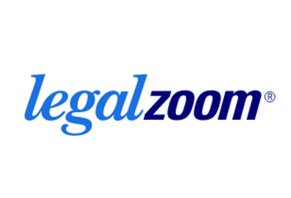 Summary
LegalZoom provides affordable legal filing and advice services for companies and individuals. However, its services are limited and don't replace the support and advice you get from an attorney.
LegalZoom Review - Important Things You Should Know
LegalZoom is a website where you can file legal documents for business and personal matters, as well as sign-up for subscriptions that give you access to consultations and document review from attorneys.
When you're starting a business, navigating all the documents and legal paperwork can be stressful and can have severe implications if you misunderstand a form or provide erroneous information.
Hiring LegalZoom to create your documents removes the stress and gives you a simple solution for a flat fee. And, if you feel like you need ongoing legal advice, you can sign up for LegalZoom's subscriptions.
Our review of LegalZoom will make simplify the things that can be most confusing about hiring a legal service.
Pros:
Cons:

Affordable compared to paying hourly attorney fees
Provides year-round legal help at reasonable prices
Simplifies legal documents through an interview-style process
25% discount off lawyer fees for lawyers you hire through LegalZoom

More expensive than similar sites
You'll pay significantly higher fees for expedited processing
Filing process includes numerous upsells
Not a replacement for an attorney
User Experience
LegalZoom's website walks you through legal by asking you a series of questions meant to simplify the process. The software uses the information you provide in your answers to fill out the form.
Once you finish the form or forms, LegalZoom will present a price for the form that increases if you choose to add services like free cease and desist assistance or unlimited changes to the document.
Pricing for One-Time and Year-Round Services
LegalZoom offers services in three areas: business; wills, trusts and families; and intellectual property. The service also has a library of more than 160 downloadable templates for billing and agreements, like NDA's, Bill of Sale, and other common documents.
The following sections give you pricing for their most popular products in those three areas. In most cases, higher prices for a service give you faster processing times.
Business
Incorporation: $149 to $319
Corporate amendments: $129 to $139
Corporate annual reports: $55 to $75
Federal tax ID (EIN): $79
DBA: $99 to $119
Trademark registration: $199 to $219
Residential lease: $29 to $49
Will, Trusts and Families
Last will and testament: $89 to $179
Living trust: $279 to $329
Name change for an adult: $139
Name change for a minor: $165
Residential lease: $29 to $49
Intellectual Property
Trademark Registration: $199 to $219
Trademark Search
Copyright Registration: $169 (federal fees included)
Provisional Patent Application: $199 plus federal filing fees ($70 to $280)
Utility Patent
Design Patent
Year-Round Legal Support
Though most of LegalZoom's services charge one-time flat fees, you can sign up for ongoing access to lawyers in LegalZoom's network through two types of subscriptions:
Business advisory services: $375 per year or $228 for six months
Individual advisory services: $119.88 per year or $71.94 for six months
Both plans give you an unlimited number of 30-minute consultations with these attorneys for new legal matters and 10% off all LegalZoom services. These services are good for the duration of your subscription.
If you find an attorney you like, you can schedule your consultations with him or her rather than bouncing from attorney to attorney.
Also, for the duration of your subscription, you can submit up to 10 pages of legal filings to LegalZoom lawyers for review. You choose the 10 pages you want the lawyer to review. These reviews are unlimited, too.
Business customers receive additional services:
Free yearly business review with an attorney
Access to LegalZoom's library of more than 160 legal documents
Free monthly copyright filings
Hiring an Attorney
Sometimes users find an attorney they love and will hire them outside of LegalZoom.
In these cases, LegalZoom has a contractual agreement that entitles you to 25% off the attorney's fees for as long as you retain them.
You'll pay the attorney directly, not through LegalZoom. All invoices should include the 25% discount.
Any attorney services you use that you did not pay for through LegalZoom do not have the backing of LegalZoom' guarantees or refund policies.
Pricing Takeaways
LegalZoom's fixed-price services are an advantage because you know what you'll pay beforehand. Attorneys tend to charge an hourly rate that typically ranges from $100 to $400 per hour. The service clearly presents the cost and features you get with upgraded packages.
That pricing, however, can be quite expensive if you want to speed up the filing process. For example, you can file an LLC for free in Florida and it will take 30 business days. You can cut the processing time down to 10 days but it will cost you $349.
Finally, if you choose to pay for a subscription, maximize your free 30-minute consultations by identifying one main question you have about your legal issue. Getting an in-depth solution for your main problem or obstacle is invaluable.
LegalZoom's Guarantees
LegalZoom provides a "Peace of Mind Review" in which they look over all your documents before submitting them.
Document experts and automated checkers--not attorneys--comb through your paperwork to ensure spelling and capitalization are correct, all the necessary information is in your documents and that your address and name(s) are right.
In addition to this, you get a satisfaction guarantee that applies to all the services you purchase. If you aren't happy with LegalZoom's work, call (800)773-0888 to ask for a refund. You have to call within 60 days of your purchase.
The service's fine print states that while you may get a refund for what you paid LegalZoom, you won't get a refund for any federal or state filing fees and/or taxes you paid.
Also, you won't receive a refund for payments you make directly to an attorney you worked with through the service.
Finally, you won't receive a refund for paperwork the government rejects based on legal issues outside of what LegalZoom works on.
A Comparison of LegalZoom to Similar Legal Services
| | | | |
| --- | --- | --- | --- |
| | LegalZoom | Nolo | IncFile |
| LLC Incorporation | $149 to $319 | $79 to $299 | $90 to $389 |
| Operating agreement | $99 to $199 | $79.99 per year | $274 |
| Corporate amendment | $129 to $139 | Does not offer | $99 |
| Last will and testament | $89 to $179 | $59.99 | N/A |
| Living trust | $279 to $329 | $69.99 | N/A |
| Trademark registration | $199 to $219 | $225 to $400 | $199 |
| Provisional patent | $199 | $44.99 | N/A |
To determine if LegalZoom is right for you as compared to other online legal services and in-person attorneys, it's essential to ask yourself the following questions:
Do you want one online company to handle your business and personal legal matters?
How many filings do you anticipate doing this year?
Will your business need ongoing legal help?
Are you comfortable getting legal advice from attorneys you speak with over the phone?
What is your company's budget for legal matters?
These questions will help you identify the strengths and weaknesses of each service you consider, and help you see which service is the best fit for your particular legal needs.
Analysis of Customer Reviews
We talked with LegalZoom customers and looked over user reviews on several different sites to get a sense of positive and negative tendencies that customers bring up. These tendencies will give you a good idea of what you can expect with your experience.
Cheaper than a lawyer
We read a good deal of reviews that pointed out LegalZoom was cheaper than using a lawyer. James Kell, an owner of a sailing business in Tiburon, CA, told us this, too.
"For process-based legal work that takes time and correspondence, LegalZoom costs a fraction of an attorney for the same outcome," Kell told us.
We heard the same thing from Steve Hovland, a Colorado-based CPA, and owner of forensic accounting firm Hovland Forensic.
"I have used LegalZoom to set up four separate companies over the past five years," Hovland told us. "I ended up paying a little over $200 for each company, but compared to the billing rates from local attorneys, that was definitely a deal."
Lived up to expectations
We read many reviews from users who saw ads for LegalZoom and decided to use it. The process was as easy as advertised.
Kell told us he had the same experience.
"My expectation was for a simple, straightforward, low-cost product that helped us out for straightforward legal documents," he said. "They were excellent and delivered exactly what they promised."
Poor customer service
We read multiple reviews in which customers were not satisfied with LegalZoom's customer service. Many of the complaints focused on chat representatives who did not understand customers' questions or provided unhelpful answers to questions.
Unexpected And/or Pervasive Upselling
There are multiple reports of LegalZoom signing up customers for their registered agent service, which is a yearly recurring charge. Customers said they did not ask for the service and the charge surprised them.
This is likely due to upsell pitches on many pages you encounter as you set up a service.
"Each screen at LegalZoom tries to get you to put additional items onto your purchase. Read each screen carefully, sometimes you have to 'hunt' for the correct 'next' tab," Hovland told us.
LegalZoom vs. Hiring an Attorney
LegalZoom is not meant to replace the services of an attorney. Instead, it's meant to replace basic services like filing documents.
"LegalZoom is a fantastic resource for routine or transactional legal matters," said Billie Tarascio, an Arizona-based divorce attorney. "Examples of these types of matters would include forming a company, creating a will or filing for a divorce. These are things people should do to protect their legal rights."
However, as straightforward as some legal paperwork seems, Tarascio and other lawyers we talked with via email cautioned against using LegalZoom if you have a complex business or personal legal situation.
"Legal can't really consider the context of a person's legal request," Tarascio said. "For instance, a person may request a will through LegalZoom, but after a thorough discussion with an attorney, it may be clear they don't need a will. LegalZoom can't talk through the pros and cons and offer thorough advice and guidance about the process."
Furthermore, argues Denver-based attorney Mark Lyda, attorneys are trained to pinpoint problem areas in paperwork.
"Lawyers often specialize in spotting potential issues in legal documents. In fact, many law school exams are dedicated to issue-spotting," Lyda told us.
This is a crucial advantage a lawyer can offer. No attorneys look over your LegalZoom filings unless you pay for a subscription. Even then, you can only submit 10 pages for review.
Lyda went on to say that LegalZoom's one-size-fits-all approach to documents won't always give you the nuanced advice your legal situation requires, either.
"Every case is different and it's difficult for a boilerplate document to account for those differences," he said. "That is why it's important to consult with a lawyer to help talk through the issues that are particular to your circumstances."
The Bottom Line: Who Is Legal Zoom Good For?
LegalZoom's wide variety of business and personal services make it a valuable resource if you're a company or an individual looking for two things: legal document file and limited legal advice via consultations and document review.
However, LegalZoom isn't a good fit for you if you have complex business or personal legal issues, you're in litigation or you want to hire an attorney to represent you. The service isn't intended to handle in-depth legal matters.
That being said, if you want to hire a local attorney to help with your legal situation, go to LegalZoom and see if any local attorneys are in their network. If they are, it benefits you to sign up for LegalZoom's subscription so you can get 25% off the attorney's fees.
Customer Reviews
Posted on Jul 24, 2020
LegalZoom nearly doubled my price during COVID!
I just received a renewal for my registered agent from LZ and it went up by $100! I have been trying to get in touch and the wait times are 4 hours long. I called a sales number and someone picked up on the first ring but refused to help me. While other companies are helping small businesses during COVID, LZ is overcharging and then dodging calls by having 4 hour wait times. Despicable way to treat people. Please do not use this company.
Length of Use: 2+ years
Bottom Line: No, I would not recommend this to a friend
Pros and Cons
Online transactions
Over priced
4 hour wait times for customer service
Huge increase in price during COVID
Posted on Jun 12, 2015
Customer Dissatisfaction Guarantee
I've been fighting with LegalZoom for over week via email and phone calls. When I filed my LLC in New York City, they didn't warn me that I would have to publish my company in 2 NYC newspapers and it would cost between $1300 and $2000. Though, they do have something in fine print at the bottom of the LLC page, I didn't see it, until I really searched for it 2 months later. Though they mention it in fine print, I feel that NYC is a special exception because of the high cost and there should have been something in LARGE print to catch a novice businessperson's attention.
They continue to tell me it's my fault. I've never expressed dissatisfaction to a company like LegalZoom and have that big company tell me it's my fault. Amazon, Zappos, or Apple would NEVER do something like that. That's why they have customer loyalty and LegalZoom does not.
They did offer me a small refund after I started complaining on Twitter. Really? After so many emails and phone calls and now they offer me a refund? Guess what? They offered me a fraction compared to the financial burden that I've incurred doing business with them. Clearly, they are in it for themselves and don't care about their customers.
I give them zero stars. They have to make this up to me.
Bottom Line: No, I would not recommend this to a friend
Posted on Jun 11, 2015
Beware of the Credit Card Auto Charges
I used LegalZoom one time to get power of attorney over my dying father and LegalZoom Continued to charge my card monthly for some bogus Advantage Plus membership that I never signed up for. It took me a while to realize I was being charged. When I called to get a refund I was told they would refund half of the money. If you use this company for anything at all beware of auto charges on your credit card for things you did not sign up for.
Bottom Line: No, I would not recommend this to a friend
Posted on Aug 13, 2013
Convenient
I had a pretty good experience. There were a couple issues that I'm not sure about, but I was able to complete the process. The site was having issues and I had to call and that wasn't really much help. The rep that was assigned to me was nice, but he had never seen this site issue. Then I had to be transferred and that was completely no help because I didn't have an order number. I waited on hold for a bit to be told that which was frustrating.
Once everything got going it was a smooth process. They filed my docs for me and now I'm a registered LLC. I give them a 4 out of 5. I'd use them for other services if I was in the market.
Bottom Line: Yes, I would recommend this to a friend
Our Promise to You
In order to safeguard you and ensure helpfulness and relevance, our compliance team manually assess every customer review before it goes live.
We have a zero-tolerance policy for fake reviews, and companies cannot control or alter any reviews at any time.