Lemonade Insurance
Claimed This company has claimed this profile, is getting alerted on any new customer reviews entering this page, and may engage in dialogue with its customers to address their matters.

Companies cannot pay money or provide goods in order to remove or alter customer reviews.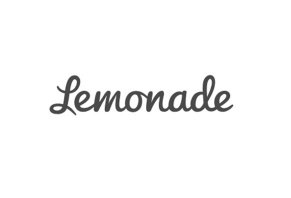 Lemonade Insurance has helped renters and homeowners obtain fast, affordable online insurance since 2015, while also giving back to charitable causes.
---
This company is actively collecting reviews from its customers. All reviews submitted are subject to moderation and approval to ensure they meet our

Review Guidelines

.

Lemonade is amazing - insurance done right!

Overall Experience:

I have renter's insurance from them. While traveling, my backpack was stolen with my laptop in it. When I filed the claim, it was an easy process handled through my phone without lots of typing or delays. The best part is, Lemonade approved it in 6 seconds and provided more money than I was expecting!

This was my first time filing a claim, but I never expected the process to be so fast, easy and generous. Getting Lemonade renter's insurance is certainly worth it - I couldn't be more happy with their service.

Bottom Line: Yes, I would recommend this to a friend

---

Fair company

By Diego Romero

,

Los Angeles, CA

,

Mar 3, 2018
Verified Reviewer

Overall Experience:

I'm trying to be as honest as possible. They're still an insurance company so it's still a big hassle to deal with them BUT, aside from some bureaucratic pains here and there, I was happy with the end result, and they're as good as an insurance company can get. I would recommend, but pay the extra money for the zero deductible thing; it's worth it.

Bottom Line: Yes, I would recommend this to a friend

---

Advertisement

---

Good luck if the app goes down

By Jeff J

,

Illinois

,

Mar 1, 2018
Verified Reviewer

Overall Experience:

Any time you are dealing with insurance and cannot contact someone other than through an application on your phone, it is garbage! The application goes down quite often, and you cannot access your documents at all. You cannot get onto your account except through your phone or tablet application. Maybe you see the issue with this!

Bottom Line: No, I would not recommend this to a friend

---

Fast settlement, but doesn't recover replacement cost

By Lisa Johnson

,

Sheffield Village, OH

,

Feb 28, 2018
Verified Reviewer

Overall Experience:

I'm new to Lemonade, literally less than a month, and the claims process was pretty simple. My Thule bike rack flew off of my car, and by the time I turned around and got back to my bike, it was squished. I reported it to Lemonade, and within two days my claim was approved.

My only complaints are the bike rack itself wasn't covered, which is around $100, and instead of getting replacement cost for the bike, which is $440 plus tax, I received the total price I paid for my bike in 2011 ($388.) While it's cool that they covered a 7-year-old bike, this is the first renter's policy I've had that didn't cover replacement cost (I had a bike stolen from my garage over Memorial Day weekend in 2011 and my insurer paid replacement cost since the stolen bike was several years old, and I didn't even have a receipt).

Overall, for the price paid per month and two "free" claims a year, I'd recommend Lemonade. Had I known the bike rack wasn't covered, and I wasn't getting full replacement cost, I may not have even filed a claim though because I don't know how/if this will affect my premium at renewal.

Bottom Line: Yes, I would recommend this to a friend

---

Advertisement

---

Overall Experience:

My phone was stolen on a Sunday night. I filed the claim right away, and it was approved on Monday afternoon, payment processed and all. It took less than 24 hours!

Thank god for Lemonade!

Bottom Line: Yes, I would recommend this to a friend

---

Overall Experience:

My husband and I saw an ad for Lemonade on Instagram last year and are so glad we clicked.

Coming home from our first prenatal doctor's appointment should have been a happy day, but we discovered our house had been broken into while we were away. It looked as if someone had spent a considerable amount of time rummaging through our personal items, clothing, and valuables. We felt so violated.

After the police came and added unclean-able fingerprint dust to the chaos, we felt extra helpless. We have never filed an insurance claim and did not know what to expect, but Lemonade made it so easy. We were able to snap photos and forward email receipts for the items that were stolen and then all we had to do was wait, and Lemonade did the rest. They contacted our landlord, the detective assigned to the case and a short while later emailed to say our claim was approved. There was no waiting on the phone for an hour or making several calls to different places.

We could not have afforded to replace the items that were stolen and are thankful for Lemonade.

Bottom Line: Yes, I would recommend this to a friend

---

Incredible service, efficient and quick process, user-friendly

Overall Experience:

I got Lemonade last year when I moved to my own place. Unfortunately last month there was a fire in my floor and smoke hit my apartment and our floor badly.

I wrote Lemonade not expecting much since in NYC it seems like corporations offering help in such situations never come to anything, HOWEVER, they got back to me in a day telling me they would cover my hotel while I was staying away until the smoke was cleared and my apartment cleaned. They also helped with out of pocket expenses like food toiletries, and honestly, it made the whole terrible ordeal much more livable.

As well, I had a personal insurance person who was calling me to check up and was extremely supportive the whole way. The claim has now been fully finalized, and they were so so quick in reimbursing and even providing an advance when I said it was difficult to pay out of pocket part of the hotel. I told a lot of my friends about Lemonade so wholeheartedly recommend. Thank you!

Bottom Line: Yes, I would recommend this to a friend

---

Overall Experience:

I just had an amazing experience using Lemonade. I signed up recently at my roommate's suggestion, having shopped for renter's insurance before and being dissatisfied my the process and options. Not only was signing up a breeze, I was able to use them when my phone was stolen while traveling abroad. Filing a claim was incredibly easy, and the customer service was fantastic. I received confirmation my claim was approved within 48 hours of filing - and they even reimbursed me for a phone case and sales tax, which I forgot to include in my original report. I couldn't be happier with their service.

Bottom Line: Yes, I would recommend this to a friend

---

Overall Experience:

I had a great experience with Lemonade Rental Insurance in handling my claim. Jim was very helpful in guiding me through the whole process, and the process was fast and swift. The claim approval took seconds to complete. I highly recommend Lemonade Rental Insurance to my family and friends!

Bottom Line: Yes, I would recommend this to a friend

---

Lengthy reimbursement process, but happy with the resolution

By Gonzalo A

,

New York, NY

,

Feb 7, 2018
Verified Reviewer

Overall Experience:

A pipe broke in my building and flooded my apartment.

Fortunately, I had renters insurance, and it covered all my loses.

The reimbursement process was slightly more involved than I expected. It took 2 months to get things settled (not a few seconds as advertised), but I guess any other insurance company would had taken a similar time to process a case like mine.

After speaking with an agent, and sending a few pictures to clarify the situation, the agent called me and approved the reimbursement. I think the overall process was fair and adequate.

Overall, it was a positive experience, highly recommended.

Bottom Line: Yes, I would recommend this to a friend

---

Awesome, quick experience

By Libby Eyre

,

San Francisco, CA

,

Feb 7, 2018
Verified Reviewer

Overall Experience:

Lemonade was super easy to use and helpful. I was really upset about my theft and Lemonade helped me feel better by making the claim super easy and intuitive. I am so happy I signed up for Lemonade.

Bottom Line: Yes, I would recommend this to a friend

---