LendingTree Reviews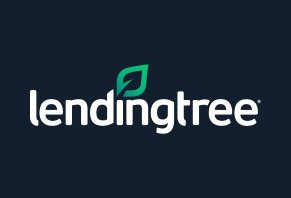 Lending Tree is a free third-party service that matches you with lenders for personal, business, home and auto loans, as well as credit cards and refis.
LendingTree Review - How It Works, Drawbacks, Is It Worth It?
What is LendingTree?
LendingTree describes themselves as "an online loan marketplace for various financial borrowing needs including auto loans, small business loans, personal loans, credit cards and more." Consumers can use LendingTree to compare rates from a variety of Lenders.
Founded in 1996, LendingTree is currently the largest online lending marketplace in the United States. Their business model is similar to other loan marketplaces like Bankrate, Rocket Loans, Zillow and HSH.
In this review, we'll explain how their process works, talk about the cost and analyze customer reviews and complaints to help you determine if LendingTree is right for you.
How LendingTree Works
To receive loan offers from Lending Tree, you first need to provide some basic information. This may include your name, address, credit score range, gender, marital status, birthday and email address. In some cases, you'll have to provide a phone number and the last four digits of your Social Security number.
You may have to answer other questions such as:
If you're a current homeowner
If you've had a bankruptcy or foreclosure in the past seven years
If you or your spouse has ever served in the military
If you have a co-borrower on the loan
If you rent or own your home
When you give personal information to LendingTree, you agree to let them share these details with their loan partners. Multiple lenders will then contact you about submitting a full application.
Even though it bills itself as a full-scale marketplace, LendingTree doesn't include every major lender or provider. The service will provide a quick snapshot of available lenders, but nothing like the breadth of options you can find by doing the research yourself.
When you submit a quote request on LendingTree, you'll see a soft pull on your credit report, which won't affect your credit score. If you complete a full application with a LendingTree affiliate, then you'll see a hard pull on your credit. This will knock a few points off your credit score, but you should regain those in a couple of months.
Available Loans
Home Loans
LendingTree offers four types of home loans for single-family, townhome, condominium, multi-family home and manufactured or mobile homes:
Home purchase
Home refinance
Home equity
Reverse mortgage
Their mortgage options include conventional, VA, and FHA loans. You can use LendingTree to buy a primary home, secondary home or investment property.
If you're buying a home without a real estate agent, LendingTree will even offer to provide your information to an agent.
One problem reported by borrowers is that mortgage rates on LendingTree are higher than with other lenders. Right now, my husband and I are refinancing our house and have selected a lender. I put in my real information for a home refinance and only saw one rate that was equal to our current refinance offer. The rest were much higher than other quotes I received.
Personal Loans
LendingTree offers personal loans for the following reasons:
Debt consolidation
Pay off credit cards
Home improvement
Home buying
Major purchase
Car financing
Business
Vacation
Wedding expenses
Moving and relocation
Medical expenses
Anyone interested in a personal loan needs to submit their reason, how much they want to borrow and how quickly they need the money. The maximum loan amount ranges from $1,000 to $50,000 and includes terms from two to five years.
LendingTree also lets shoppers filter the search by customer rating. That can provide valuable information, but it's wise to research lenders on objective sites instead of only using reviews from the marketplace. Like other parts of LendingTree, the rates for personal loans may not reflect what the market actually has available.
Credit Cards
LendingTree compiles credit cards and divides them into categories like:
Low interest
Balance transfer
Student
No foreign fee
No annual fee
Users can narrow down their search further with groupings such as airlines, business, gas, cashback and a general rewards category. They can also filter by credit score or card types (Visa, American Express, Discover or Mastercard).
If you click on "Card Category" at the top center of the page, you'll see extra categories such as:
Student
Apple Pay
EMV Chip
Prepaid
Gas
Military
There's also a handy "compare" feature that lets users select a few cards and compare them side-by-side.
LendingTree can make it easier to see which cards you're likely to qualify for, but it's not a comprehensive review of all available credit cards. There are many reputable cards missing from their categories, so users should look at other sites before applying for a credit card.
Insurance
LendingTree offers quotes for home, auto and life insurance, as well as insurance bundles. They can provide car insurance quotes for multiple vehicles, and can also bundle car and renters insurance in one policy.
Home insurance providers in the marketplace include Esurance, Allstate and Farmers Insurance, while life insurance companies include Fabric and Ladder.
Because LendingTree doesn't include all major insurance providers, customers may not be getting the best rates they qualify for. This is where marketplaces like LendingTree may be harmful to customers.
When I input my personal information, I got a list of three companies offering quotes. I clicked on one of them and was transferred to their website, where I was expected to type in my information all over again for a quote.
This is another frustrating aspect of Lending Tree. A customer might think they've finished inputting all their information, only to be asked to repeat the process all over again.
Student Loans
LendingTree offers student loan refinancing and new student loans for both parents and children. Their refinancing partners include SoFi, Earnest, LendKey, Laurel Road and Citizens Bank.
Students looking for new loans need to supply their school name, total loan amount, graduation year, zip code and email address. Options include both fixed and variable-rate loans from lenders such as Discover, Sallie Mae, SunTrust and CommonBond. Interest rates will vary based on the institution, total loan amount and current market rate.
LendingTree fails to mention that borrowers should apply for student loans through the federal government before applying with LendingTree. Federal loans have more repayment options, lower interest rates and don't require a cosigner. Parents can also take out federal loans for their children.
Banking Products
Though it's known as a loan aggregator, LendingTree also provides recommendations for banking products such as CDs, savings, checking and money market accounts.
Unlike their other services, customers don't have to submit personal information to see what's available. This is because the rates aren't dependent on credit score or location.
If you're looking for a new bank, make sure to compare options outside of LendingTree. There are several high-yield banks missing from their list.
What to Know about LendingTree
LendingTree shows rates based off the information you supply. If you think you have a 750 credit score, you'll see rates for that score. If your score is actually closer to 650, the final rate will likely be higher than the initial one. Use accurate information or you might discover a less desirable rate later on in the process.
Some users complain that rates on LendingTree aren't competitive. If you're using LendingTree as your only research tool, you probably won't get an accurate view of what's available. Look for rates outside of LendingTree to see what you actually qualify for. Remember to compare APRs, not just interest rates, because those reflect all possible fees.
Downsides of LendingTree
One major drawback to LendingTree - and a primary complaint among users - is that you have to input your email address and sometimes your phone number to get personalized quotes.
There's no option to get a quote and then reach out to the lender yourself. It can be incredibly annoying to receive a barrage of phone calls and texts just because you asked for a quote.
LendingTree has an online form you can fill out that puts you on their "do not call" list. Unfortunately, this doesn't apply to lenders who got your information from LendingTree. You'll have to ask them directly to stop calling you.
One way to avoid this problem is by giving out a Google Voice number when filling out forms. This lets you input a real number where you can still access voicemails and text messages without granting access to your real cell phone. You can get a Google Voice number for free with a Google account.
Bottom Line
Despite its limitations, LendingTree is still a reputable site that connects eager consumers with lenders. They have a Trustpilot score of 4.5 out of 5 with more than 7,500 reviews.
Borrowers considering a loan can use LendingTree as a jumping-off point. If they don't like what they see, there's no obligation to follow through.
Signing up on LendingTree should only be done once you're ready for a loan; otherwise, you'll be inviting lots of annoying phone calls. If you decide to use LendingTree, try to get quotes from a couple of other sites as well.
---
Very disappointed

By Richard B.

,

Forest, VA

,

Oct 16, 2020
Verified Reviewer

Overall Experience:

LendingTree was fine except they turned me over to Cardinal Financial for my mortgage refinance. This was a disaster. They could never seem to find the documents I faxed over and over. They were hung up on irrelevant details like HOA fees on land that was not even associated with the mortgage. They couldn't even figure out there was no loan on a piece of property I paid cash for 15 years ago. They use these stall tactics to come back for extension of lock-in fees. They wait for almost a week to claim docs faxed were not received. Very unprofessional.

Pros and Cons:

No "pros" were specified in this review
Referred me to a useless mortgage co

Bottom Line: No, I would not recommend this to a friend

---

Terrible follow-up

By Frederic M.

,

Mesa, AZ

,

Jun 3, 2020
Verified Reviewer

Overall Experience:

First of all, I filled out all the details and they gave me several companies with different rates. I then chose 1 company and after my process was over I was informed that I would be contacted in 2 days.

Well, I was barraged with emails and phone calls from companies I had NOT chosen.

Second, when they finally did call me, I had to hold on the line to be connected to a loan officer. After 20 minutes, the person said they would call me back and we agreed on a time with an appt.

Never heard from them.

Then I called LendingTree the next day and spent 15 minutes on the phone and was told that they would call me back specifically in 1 and 1/2 hours.

NO PHONE CALL yet again.

I'm so done. Stay away!

Bottom Line: No, I would not recommend this to a friend

---

One call to LendingTree = 1,000s of spam calls...

By James M.

,

Seattle, WA

,

Feb 21, 2020
Verified Reviewer

Overall Experience:

I made a HUGE MISTAKE about a year ago when I thought I might refi my house; I called LendingTree. Within minutes my phone starting ringing and it hasn't stopped since. Within the first few weeks, I received 100's of calls from mortgage companies. When I told them that I had already completed the refi through a different company and asked to be removed from their list, they said no problem, but never followed through. I don't know how many calls I have received, but I get at least 5 per day and sometimes as many as 20. They are spoofing the numbers so it looks like random numbers in my area. I am a real estate agent and must answer my phone because I will otherwise lose business and it rings all day long.

Do not give your info to LendingTree unless you want to be in telemarketing hell. They are nothing but a sweatshop, so I would never trust them to do something as important as the financing on a home for myself or a client. The worst customer experience of my life with no end in sight.

Bottom Line: No, I would not recommend this to a friend

---

Bad experience

By Jolynn W.

,

Maryland

,

Oct 13, 2019
Verified Reviewer

Overall Experience:

I entered data on the website. Someone called instantly. He asked questions, I answered them. He gave me rates and when I made comments he became rude. I told him he was being rude. What's the point of doing business if it can't be a two-way conversation. No thanks, LendingTree, please remove my information out of your database.

Bottom Line: No, I would not recommend this to a friend

---

Advertisement

---

Hmmm

By James L.

,

Kansas

,

Sep 17, 2019
Verified Reviewer

Overall Experience:

LendingTree sent me an email months after our 1st contact...stating they had found me a loan "the best rate we found for you" - $9740.00 at 6.99% interest, 72 months for $166.01 per month (not the average of about 35% from the previous conversation). This loan does not exist. I called to apply and accept this offer. They turn right back to the 35% interest loans I turned down the first time! Sending false information in order to get me to re-apply! Then nothing has changed...should be illegal.

Bottom Line: No, I would not recommend this to a friend

---

My loan experience with Johnathan Witt

By Carl M.

,

Mentor, OH

,

Sep 6, 2019
Verified Reviewer

Overall Experience:

Johnathan Witt was my loan consultant who handled my loan with LendingTree. I was looking to refinance my car to get a lower rate on my other loan, which was 6.98%. Johnathan through his hard work was able to get me a rate of 4.04%.

A very friendly and pro-active consultant I would recommend him and LendingTree to anybody who needs help with their financing needs.

Bottom Line: Yes, I would recommend this to a friend

---

Bait and switch. Abuse of personal information.

By Malcom T.

,

Hawaii

,

Jul 29, 2019
Verified Reviewer

Overall Experience:

Lending Tree said: "Congratulations! You have 21 refinance quotes from 5 lenders." I picked one of the lenders, filled out its form, and then the lender said: we're not bound by what Lending Tree says. So I guess I didn't have a quote. BAIT AND SWITCH.

Then I started getting calls from folks I didn't pick. Evidently, Lending Tree sent my info all over the place without asking me first. ABUSE OF INFORMATION GIVEN IN GOOD FAITH.

Shame on them!

Bottom Line: No, I would not recommend this to a friend

---

Loan

By Daphne B.

,

Natchitoches, LA

,

Jun 19, 2019
Verified Reviewer

Overall Experience:

Thank goodness for Jim at Royal United! After a horrible experience with an unscrupulous contractor, I was able to secure a loan through Lending Tree. The guys were so nice and I am so grateful, sorry it took so long to post the review but these are the go-to guys.

Bottom Line: Yes, I would recommend this to a friend

---

LendingTree is just a "bait-n-switch" scam

By Michael W.

,

Texas

,

Feb 27, 2019
Verified Reviewer

Overall Experience:

I wanted to change the terms on my auto loan. I signed up for LendingTree and they sent me 6-7 offers. All of them had low rates, but when you contact them directly, they raised the rates. I have great credit so it's not a credit issue. This is called "bait-n-switch!" I'm not a lawyer, so I don't know if it is illegal, but I do know it is unethical and a waste of my time. All I got were scammers and junk phone calls.

Bottom Line: No, I would not recommend this to a friend

---

SCAM!

By Bette M.

,

Minnesota

,

Feb 18, 2019
Verified Reviewer

Overall Experience:

A text message was sent to me (by Steve Davis with Lending Tree) stating I had been approved for up to $10K TODAY. Because I am in need of the money, I called them back. After I verified information (personal information) with him, he stated that because my credit wasn't very good I would need to have a place called Credit Bureau Department deposit a random dollar amount into my account then send it to them (Lending Tree) and my credit score would then increase. Once that all happened then the original $10K would be deposited into my account. SERIOUSLY?! When I started asking specific questions and stating that they were a SCAM, they no longer wanted to talk. Imagine that! Unfortunately, they prey on people that are in desperate situations...sad!

Bottom Line: No, I would not recommend this to a friend

---

Overwhelmed with LendingTree

By Daisy N.

,

California

,

Nov 5, 2018
Verified Reviewer

Overall Experience:

I was looking for a home equity line of credit. I contacted my bank and my credit union and thought to contact LendingTree as well. I only entered my basic contact information. I immediately got a response from Ruben. Ruben wanted more information but I was reluctant since I wanted to be sure he was working with LendingTree. I told him I was going to check him out and get back to him. I continued to get phone calls, text, emails from brokers from all over California. I didn't feel comfortable, so I decided to go with a lender I knew. As I continued to be contacted, I told them that I had a lender already, but they didn't care. They continued to call. Ruben told me my credit was ran by LendingTree. I was so upset since I didn't authorize it. He kept calling and texting me several times. When I told him I was going to post a negative review, he said he would sue me. I couldn't believe what was happening to me. I felt harassed, violated, and overwhelmed. It was a big mistake to fill out my contact information at LendingTree.

Bottom Line: No, I would not recommend this to a friend

---