LoanMe Reviews
Claimed This company has claimed this profile, is getting alerted on any new customer reviews entering this page, and may engage in dialogue with its customers to address their matters.

Companies cannot pay money or provide goods in order to remove or alter customer reviews.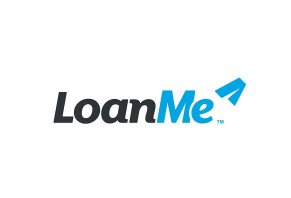 LoanMe provides personal and business loans ranging from $600 - $250,000. Learn how customers are rating this lender.
---
Overall Experience:

Don't use this company. They say your credit is okay but the underwriters say no, please. I get money from Square or PayPal, no problems. Companies like just are a joke. Of course they work for one or two sure fits, but they are definitely a no for small businesses.

Bottom Line: No, I would not recommend this to a friend

---

False emails and bad faith

By Eric B.

,

Fairfield, CA

,

Aug 29, 2019
Verified Reviewer

Overall Experience:

I have a loan with LoanMe and have never missed a payment. I got the loan as a last-minute fix for my daughter's college. The rate is high and after two years of payments without even one being late, I got a notice stating I qualify for a new rate. After talking to them on the phone, it was a scam. I was to take out a new loan for more money I didn't need for 84 months. I would pay off the old loan but still have to pay a high rate and more monthly payment. I don't recommend getting a loan from this company and I have to get out from under this company which is misleading and I feel is unfair lending practices. I have to seek a lawyer and go to BBB to make a claim and copy the email I received. I know my conversation was recorded yesterday but I doubt I can get a copy of that. I told him at least 5 times, I only want to reduce my rate so I can pay it off and I was willing to keep the payments the same. Why did they send me the false misleading email?

Bottom Line: No, I would not recommend this to a friend

Aug 30, 2019

Thank you for taking the time to post your comments, and thank you for being a valued customer. We apologize if our service levels didn't meet your expectations. We will have someone reach out to you to resolve the discrepancy and issue. Thank you.

---

Advertisement

---

LoanMe review

By Lori T.

,

Port Ludlow, WA

,

Jun 21, 2019
Verified Reviewer

Overall Experience:

Run from this company. They talk a great line and I even held up a funding company that I had success with before to try them. They pre-qualify for $150k. I request $100K and send all documentation. They come back after I stop funding a $65K deal to their offer of $8k.

Don't waste your time.

Bottom Line: No, I would not recommend this to a friend

Jul 17, 2019

Thank you for taking the time to post a review. We truly understand your disappointment in being approved for a lower loan amount. Loan approval is a decision that combines many different factors, not just one.

---

Business Loan

By Radhe B.

,

Pleasanton, CA

,

Feb 7, 2019
Verified Reviewer

Overall Experience:

Hello.

I took out a business loan for $7k for my small business company. They sucked my blood - 149% interest rate.

Fortunately, I repaid full amount in a couple of months.

The greatest mistake I have done in my life, rather than BEG in the city of San Francisco!

Bottom Line: No, I would not recommend this to a friend

Jul 17, 2019

Thank you for taking the time to post a review. Interest rates are a decision that combines many different factors, not just one.

---

Hard money lender, don't bother

Overall Experience:

Hard money loan! I took a loan for $5000.00 from this company over three years ago, had no problems getting the loan, I made all my payments on time and paid the loan off. They made money off me and they had a client for life.

On 1/9/2019, I decided to apply for another loan because of the good service and business I received in the past. This time around I was denied immediately. I asked why and they said because I had two other loans totaling $7500.00 from other companies. I said what does that matter, they said I would have to use their loan to pay off the other two loans. I said you guys are a HARD MONEY LENDER, not a bank, you can't demand I use your money to pay off other accounts and still charge me a $2500.00 origination fee. On a loan for $7600.00, minus their $2500.00 origination fee, I would get $5092.00, and they demand I use that money to pay off other accounts. Because of their high origination fee being deducted from the loan of $7600.00, the leftover amount isn't sufficient enough to cover the $7500.00 in debt they demanded I payoff. My credit's good, income is good, debt to income ratio is low, the bank account is good. And they declined the loan.

A hard money lender that demands you use their loan to pay off other accounts while charging you a $2500.00 origination fee. Is this how LoanMe treats all their past clients?

Bottom Line: No, I would not recommend this to a friend

Jul 17, 2019

Thank you for taking the time to post a review. We truly understand your disappointment in not being approved for a loan. Loan approval is a decision that combines multiple factors.

---

Payoff

By John M.

,

California

,

Jan 7, 2019
Verified Reviewer

Overall Experience:

It is bad when you want to pay off a loan from LoanMe and they say that the payoff changes from day to day. They will do anything to suck you dry and to get more money from you. I would NEVER recommend LoanMe to anyone, all they are, are a bunch of ripoffs.

Bottom Line: No, I would not recommend this to a friend

Jul 17, 2019

Thank you for taking the time to post a review. We apologize if our service did not meet your expectations. We set a high standard for ourselves and your comments will be heard to assist us in maintaining the high standard we strive to achieve with every customer.

---

LoanMe is a scam

By Mark M.

,

San Leandro, CA

,

Nov 15, 2018
Verified Reviewer

Overall Experience:

Do not borrow money from LoanMe. After applying for this loan, they gave me a 35% interest rate, which was a lie. After signing the documents to receive the loan. I thought I was in a 35% locked interest rate. So one week later I received a form from LoanMe stating the interest rate was 101.38%. After I received the paperwork inside was a payment schedule to pay $567.00 per month when nothing goes towards the principal! I would end up in 7 years paying $41,000 on a $7600 loan! You got to be kidding me.

I closed my checking account. They are "NOT" collecting $567.00 payments when nothing is applied to the loan is illegal! So they reported it to the credit bureaus. They claim they are exempt from the Usery Law in California. This may be true, but they lied to me about the interest rate to get me to sign the loan is fraud. I will fight this with an attorney. Do "NOT borrow from LoanMe. They will not get a penny back from me. If it goes to small claims, I will fight this truth and nail.

Bottom Line: No, I would not recommend this to a friend

Jul 17, 2019

Thank you for taking the time to post your review as well as your comments regarding the terms of your loan. We always encourage our customers to pay off their loans as quickly as possible to pay the least amount of interest.

---

Advertisement

---

Regardless of how desperate you are, do not borrow from them!

By Jonelle V.

,

California

,

Aug 5, 2018
Verified Reviewer

Overall Experience:

My title really says it all. If you are really needing funds, this company will loan them to you, but it comes at a HEFTY price. Keep in mind, the incredibly high interest rate (mine was 179%) is a daily rate.

Four months ago, I borrowed $2,500 and have paid the monthly payments on time to the tune of $1,200. Today, my payoff amount was $2,962. Had I have continued paying the monthly amounts, I would have paid $18,000.

This is a predatory loan company, and even the employees will subtly warn you. If I could turn back time, I would have paid the late penalty on rent, and let my utilities get shut off. Please don't do this!

Bottom Line: No, I would not recommend this to a friend

Jul 17, 2019

Thank you for taking the time to post your review regarding the terms of your loan. We always encourage our customers to pay off their loans as quickly as possible to pay the least amount of interest.

---

Overall Experience:

After going online to pay off the entire loan due to the ridiculous interest rates, LoanMe turned around and took additional money out of my account claiming there was a principal balance remaining. How? If the balance was at 0 after I paid it off. Scam! Thieves! A $3000 loan will cost you over $10,000 after all the fees. Never ever will I recommend or use this lender again. I am looking into a lawyer.

Bottom Line: No, I would not recommend this to a friend

Jul 17, 2019

Thank you for taking the time to post a review. We apologize if our service did not meet your expectations. We set a high standard for ourselves and your comments will be heard to assist us in maintaining the high standard we strive to achieve.

---

The best lender

By Tien Mai

,

California

,

Apr 16, 2018
Verified Reviewer

Overall Experience:

It was quick and easy. The loan agent, Monty (Afred) Hervey, not only he has a sweet and charming voice, but indeed he was very patient, humorous, courteous, polite, and persistent. He made everything easy for me when I was hopeless and impatient. I have no complaints, and I would highly recommend anyone to this lender and the loan agent, Monty Hervey, in particular. Because of my credit history/score and debts, I don't blame anyone for the high interest rate, and I did not mind since I got the loan when I most need it. What goes around, comes around and God bless you, Monty, for all your efforts in helping people.

Bottom Line: Yes, I would recommend this to a friend

Jul 17, 2019

We are glad to hear that you have had such a pleasant lending experience working with LoanMe. Thanks for your business!

---

Jerk reps

By Bass Reemer

,

Los Angeles, CA

,

Oct 9, 2017
Verified Reviewer

Overall Experience:

The LoanMe reps are jerks! They talk to you dismissively and rudely. You're trying to be polite over the phone, and they just cut you off or over talk you. I will pay them off all at once and get these jackals out of my life; I don't need some idiot who can barely speak English berating me like he is superior to me just because I have a loan with them.

Bottom Line: No, I would not recommend this to a friend

Jul 17, 2019

Thank you for taking the time to post a review. We apologize if our service did not meet your expectations. Your comments will be heard to assist us in maintaining the high standard we strive to achieve with every customer.

---

Overall Experience:

This company will distort, mislead, and lie in order to tie you and your family up in a loan. You will never get out of, and that's not all; expect a 33% to 55% origination fee (which will be hidden in the small print, if at all) on top of the highest interest rates ever seen from a lending company. CONSUMERS BEWARE.

Bottom Line: No, I would not recommend this to a friend

Jul 17, 2019

Thank you for taking the time to post your review as well as your comments regarding the terms of your loan. We always encourage our customers to pay off their loans as quickly as possible to pay the least amount of interest.

---

Advertisement

---

Overall Experience:

My credit score is 620 (although not the best, but not the worst) and I foolishly, extremely foolishly agreed to a 138% interest rate on a $3,100 loan. I ended up paying them, after six payments, $5300. Do not use this company, please shop around. Do not let desperation lead you to a foolish mistake.

Bottom Line: No, I would not recommend this to a friend

Jul 17, 2019

Thank you so much for taking the time to post a review. Consumers are comfortable with varying interest rates depending on their personal situation and interest rates are determined by multiple factors.

---

LoanMe is awful

By Stacey Johnson

,

Los Angeles, California

,

Mar 6, 2017
Verified Reviewer

Overall Experience:

I'm giving them zero stars here.

I was "approved" and then told to give them my bank statements, bank login information on my online access, and my online access bank code. They couldn't verify that bank account, but the rep named Rachael says, "But I see your other accounts with the banks, so let's login into those accounts for verification." Um, how could they possibly see my other accounts? I didn't tell them about those accounts, and if they can see those then clearly I should be verified right?

This sounds so shady to me, and I will be looking for a class action lawsuit shortly. Don't "hard hit" your credit score with them!

Bottom Line: No, I would not recommend this to a friend

Jul 17, 2019

Thank you for taking the time to provide us with your review. I would like to extend a personal thank you for sharing your experience in working with our company. We strive to provide each client with an excellent lending experience, and we are actively working to improve service levels to better meet our customer's needs.

---

Overall Experience:

First and foremost, they are probably the only financial institution that would even consider giving you a loan. All the rates and information are displayed for you to see, and the customer representative explains everything on voice recording, so you knew the cost of the loan before you signed for it. Yet, you took the loan. Who is to blame here?

The key to this type of loan is to pay it off fast! If you cannot do that, be prepared to make your payments and be happy that although this is an expensive form of credit, you received help when you needed it, and you also received relief from the situation that made you borrow.

My representative, Melanie, was exceptional. I took the loan knowing the cost and terms. However, I resolved to pay it off within 18 months. Again, the longer you hold the note, the more expensive it will be.

Knowing this, you must make the choice, but do not bad mouth the hand that is feeding you. This has worked for me, and I was glad to have received the help.

Bottom Line: Yes, I would recommend this to a friend

Jul 17, 2019

Thank you for your review and insight and thank you for being a LoanMe customer!

---

Very concerned, stay away

Overall Experience:

This company is a joke.

My credit score is 688, which is not great; but good. I applied for a personal loan of $10,000 to do some home improvement work. They told me I was approved and just needed to verify my bank account. After "verifying" my account four times, they said it had only been open for one month. I have had the account for over 20 years and called the bank. I called back my "Senior Loan Agent" Andre to tell him that they were checking my wife's Christmas Club account and not our checking account.

Then a customer service representative called to ask me some questions to verify my identity. I answered everything, and he said I would be getting a call from Andre with good news. I literally was hanging up with him when I got the "decline" letter. It indicated that it was because of my credit score and delinquent account. I missed one payment of $40 back in 2013, but other then that, I have one credit card, no loans, nothing.

I am amazed at the fact that they literally ran me through the ringer and after verifying my identity, declined me? What a joke. Stay away. I wasted an entire day, part of my wife's day and received a hard hit on my credit score!

Bottom Line: No, I would not recommend this to a friend

Jul 17, 2019

Thank you for taking the time to post a review. We truly understand your disappointment in not being approved for a loan. Loan approval is a decision that combines many factors.

---

Pre qualified and approved still landed me hard inquiry and denial

By Kinyata

,

Sacramento, CA

,

Jan 9, 2017
Verified Reviewer

Overall Experience:

I have a fairly decent rising credit score of 660 and wanted to consolidate a few bills, so when I received a letter stating I was prequalified to receive a loan, I decided to try it.

I was a little hesitant at first because I try not to let places pull my credit score unless I'm more than likely going to be approved. So when the web page stated that I could get pre-approved without affecting my credit, I was all in.

Once I was pre-approved, an agent telephoned me to complete the deal and stated that they needed permission to run the credit and that of course, it will show up on my report as a hard inquiry. I gave my consent because according to the website, I was already pre-approved.

The agent returned on the phone to state it was not approved and does not state why, but that they will send me a letter, to which I can write a correspondence to ask why.

Needless to say, I was extremely disappointed, not because the loan did not go through, but because I felt like I was misled into applying for the loan and received a hard inquiry in the process.

Bottom Line: No, I would not recommend this to a friend

Jul 17, 2019

Thank you for taking the time to post a review. We truly understand your disappointment in not being approved for a loan. Loan approval is a decision that combines many different factors.

---

Advertisement

---

LoanMe is a scam

By Angela

,

California

,

Dec 28, 2016
Verified Reviewer

Overall Experience:

LoanMe is a scam. They prey on innocent people who are having difficulties with finances. They lie and say they do not have loans under 2500, forcing you to take a minimum 2600 dollar loan. In California, if a loan is 2600 dollars or more, they can charge you what ever interest rate they want. They have me at an interest rate of about 139%. I have a 300 monthly payment that I will be paying on for almost 4 years and will pay back a total of 14,122.37 on a 2600 loan.

This has to be illegal. The only reason I took this loan was because it was my only option at the time to pay my rent and feed my kids. Companies like this should not be able to take advantage of people in such an immoral manor.

Bottom Line: No, I would not recommend this to a friend

Jul 17, 2019

Thank you for your comments regarding the terms of your loan. We always encourage our customers to pay off their loans as quickly as possible to pay the least amount of interest.

---

After 10 months of $383 pymts, I still owed $2600

By Clint Walker

,

Victorville, CA

,

Dec 26, 2016
Verified Reviewer

Overall Experience:

My wife was going to help me with payments, so I got her logged in online, which I hadn't done since the $283-payments came out of my checking account the 5th of each month.

She pointed out to me that the load was at 135% and only $4-$5 of each payment went to the principal, the rest to interest. According to the online statement not until Oct. 2018 would we START paying on just the principle. So, around June 2019 the loan would be paid off, which makes it out to be a total of $10,000 plus for a $2600 loan I was making almost $300/mo automatically taken from my checking account.

This is a total scam and should be reported! I got the runaround every time we asked if we could make extra payments to go towards principle and never got a straight answer. My wife made one $200 extra and it went straight to interest.

Thank God my wife borrowed from her 401k and paid them off for $2,060. I told them to lose my number and blocked them from my account.

Bottom Line: No, I would not recommend this to a friend

Jul 17, 2019

Thank you for taking the time to post your review as well as your comments regarding the terms of your loan. We always encourage our customers to pay off their loans as quickly as possible to pay the least amount of interest.

---

Fraud; Misrepresentation of Products & Services

Overall Experience:

Though this company charges extremely high interest rates, I knew that going in. The primary reason for taking this loan was based on the simple fact that I was told my good payments would reflect on my credit. The loan officer led me to believe I would be reported to the credit bureau(s) after several on-time payments and nothing in the mail regarding statements about those payments I called the company requesting information about why I wasn't being provided anything on what I've paid and owed. I also advised at this time there was no reporting on my credit. In reply, they advised they were above the law and didn't have to provide statements and that they only reported to 1 credit bureau not all 3. Upset and frustrated by this action, I advised that was misrepresentation of the product and agreements signed. I argued multiple times, that was illegal and unfair practices underneath FDCPA & FTC and as a result I am with holding payment until this can be further reviewed pending Federal Investigation.

As a warning DO NOT Borrow money from this organization, protect yourself and your rights.

Bottom Line: No, I would not recommend this to a friend

Jul 17, 2019

Thank you for taking the time to post a review. We apologize if our service did not meet your expectations. We strive to achieve high standards with every customer, and your comments will be heard to assist us.

---

Unsatisfactory responses

By Tam Nguyen

,

California

,

Oct 15, 2016
Verified Reviewer

Overall Experience:

I applied for a loan and the rep emails me and says I need to submit more documents and information. After giving the documents and more information and answering all of their questions, underwriting comes back and says they want to wait until they see the next pay hit before proceeding.

I have just recently gone from W2 + commissions to commission only and I provided all the information and yet my pre-qualified approval means nothing to them.

I sent the rep multiple emails and suggestion options and even asked for a manager and they just blew me aside like I was a nobody.

I would not recommend this company based on my experience.

Bottom Line: No, I would not recommend this to a friend

Jul 17, 2019

Thank you for taking the time to provide us with your review. I would like to extend a personal thank you for sharing your experience in working with our company. We strive to provide each client with an excellent lending experience, and we are actively working to improve service levels to better meet our customer's needs.

---

Whatever you do DON'T get the loan

By Beatris

,

Anaheim

,

Sep 4, 2016
Verified Reviewer

Overall Experience:

I would rate it a 0. I was in need of cash to pay off a credit card so I thought I'd get a quick loan for that. I never thought the interest would be 135%. I made a mistake and didn't read the contract clearly. I do recall the gentleman that assisted me say that it would be 35%. I do not recommend this loan place​. They will take your money and you'll end up paying 10x more. I got a loan for $2600, their contract stated by the time I finished paying it would be $13000. RIDICULOUS. Whatever you do please don't do it.

Bottom Line: No, I would not recommend this to a friend

Jul 17, 2019

Thank you for taking the time to provide us with your review. We strive to provide each client with an excellent lending experience, and we are actively working to improve service levels to better meet our customer's needs.

---

Advertisement

---

Loan Sharking and getting away with it!

By J

,

California

,

Aug 7, 2016
Verified Reviewer

Overall Experience:

Yes I received a loan. Yes I paid it off quickly.

I tried to renegotiate the 97% interest rate but they do not do that. If I could not pay off as fast as I did and paid as they stated, then I would have paid $70,000.00 for a 10,000.00 loan. I pray for the people out there to not go with this company or its affiliates. It is truly a legal scam that California has authorized as 'legal'. Beware.

Bottom Line: No, I would not recommend this to a friend

Jul 17, 2019

Thank you for taking the time to post your review as well as your comments regarding the terms of your loan. We always encourage our customers to pay off their loans as quickly as possible to pay the least amount of interest.

---

Amazing service by Kerrigan

Overall Experience:

Kerrigan was an amazing person to do business with and a great representative. Thank you for your patience and kindness.

Bottom Line: Yes, I would recommend this to a friend

---

Bias unfair judgment

By Rhonda

,

Pasadena, CA

,

Apr 22, 2016
Verified Reviewer

Overall Experience:

They gave me the run around. Daniel had me thinking that there were different options he had to get me some type of loan, and when he had seen that I had one of my jobs income going into my bank as a direct deposit, he denied me right away assuming I did not make enough. I make more than enough to pay back a loan. They are stereotyping as well as profiling and not basing their decisions on appropriate information. He should have asked for all my checks stubs from each job, a copy of my W4'S to make an accurate decision. I'm highly disappointed in their process and decision process, very unprofessional.

Bottom Line: Yes, I would recommend this to a friend

---

Pre-approved

By Chad g

,

Mar 8, 2016
Verified Reviewer

Overall Experience:

Applied for a loan few months ago but never accepted the loan as my bank offered me a loan with a reasonable interest rate (8% vs 110+%).

I later became disabled with a terminal illness and had to stop working. Filed for disability and was approved. Still waiting for my checks to arrive.

I started to fall behind in my credit obligations and went from a 800 to 500 (FICO). Got a letter from Loanme saying I was preapproved for 3000.00. With all my disability back pay I would be able to pay that off within 2 months so I figured what the hell. Called the number on the letter and after 3 hours I was declined.

On my credit report they have 2 inquires and Cashcall has 1. Never in my life have I called Cashcall, but Loanme is associated with Cashcall.

Also, credit report shows Cashcall approved and issued a loan for $3000.00.

I disputed this and the credit agency confirmed the debt is valid. They did this by asking Cashcall if the information is correct. That's all it took. Now my FICO is 300.

I have since written a letter to the credit agencies disputing their findings. Waiting for a response. This is fraud. The loan with no payment and inquires are hurting my credit even more.

Bottom Line: No, I would not recommend this to a friend

---

$12,000 Loan Origination Fee

Overall Experience:

I'm a former customer of LoanMe. When I recently requested another loan of $25,000, LoanMe said I was approved but it would be based on a loan of $38,000 with a $12,000 loan origination fee. Never!

Bottom Line: No, I would not recommend this to a friend

---