LSI Credit Solutions Reviews
Claimed This company has claimed this profile, is getting alerted on any new customer reviews entering this page, and may engage in dialogue with its customers to address their matters.

Companies cannot pay money or provide goods in order to remove or alter customer reviews.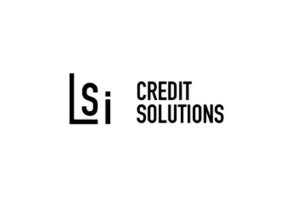 Consumers looking to repair their credit and their financial future can turn to LSI Credit Solutions, a company who provides credit history help as well as mortgage planning and financial advisors.
About LSI Credit Solutions
LSI Credit Solutions is a Washington-based credit repair service offering lifetime credit repair that includes correcting errors, and, when possible, inaccurate information on your credit report.
You have the option of choosing a lifetime plan or a monthly plan that includes collections and settlement negotiations, too.
The company's founder, Serge Bagdasarov, worked in the mortgage industry for several years before starting LSI. During his time in the home loan industry, he saw a lot of people trying to get mortgages but they couldn't because their credit was too low.
The potential buyer wanted to get the money to buy the home and the loan officer wanted to give the homebuyer a loan but there really wasn't a fluid way to make sure those buyers had the right credit repair services in place to ensure they'd be ready to get a mortgage when the time came.
When the mortgage market crashed, Bagdasarov had to make a career decision. He saw a chance to offer a credit repair service that not only offered one-time credit repair but lifetime protection that would continue to benefit the customer for the rest of their life and lead to better loans down the road.
So, he launched LSI in 2006 not only as a way for consumers to clean up their credit history when possible, but also to prepare themselves for a long-term financial path in which LSI's credit resolution services can strengthen credit scores enough to get good rates on mortgages, auto loans, and other financial products.
In this review, we're going to take a look at the services that LSI offers, the cost of those services and how the company compares to other credit repair services.
Services That LSI Credit Solutions Offers
Like many credit repair agencies, LSI provides a variety of services for individuals and businesses, all with one goal: to strengthen your credit report and help you get your collections accounts down to a $0 balance.
Now, your credit scores can be suffering for a variety of reasons, and each of these reasons requires a certain type of resolution:
Accounts that have gone to collections
Payments more than 30 days late
Fraudulent accounts opened in your name
Education
Before they start working on your behalf to clean up your personal or business credit report, they will go over your credit report with you and identify all the negative marks you've got and talk to you about what each one means and how the credit industry works.
Bagdasarov noted that the goal here isn't just to tell you about what's wrong with your credit, but also to help you understand how everything works and then start building sound financial credit habits.
Resolution
Once the educational part of the process is complete, LSI starts working on the negative marks your credit history contains. You work with a client manager who deals directly and is your point of contact for your account.
Accounts that go into collections are handled by an LSI collections coordinator who works with you to do their best to negotiate and/or resolve what you owe.
According to Bagdasarov, their collections coordinators handle become the main point of contact for your collections accounts. If, for example, you get a call from the collections agency about your account, you simply refer them to LSI. You don't have to deal with them yourself.
In addition to having a collections coordinator, you'll also be able to call on LSI to help you with erroneous information on your credit history.
LSI's website says they can usually resolve any current issues you have in your credit report within 45-90 days.
Pro tip: LSI uses human account coordinators to talk with creditors and collections agencies.
Mortgage and Car Loan Help
As we mentioned earlier, part of LSI's mission is to help you get a mortgage. They do that by having a relationship with two of the highest-rated mortgage lenders in the country, according to J.D. Power's 2017 rankings for mortgage originators: Guild Mortgage Company and Fairway Independent Mortgage.
Through LSI's services, they help potential homeowners raise their credit score as quickly as possible in order to qualify for mortgages.
The company also helps you get car loans, too, using the same tools: talking with local dealerships and helping you increase your credit scores so you can get good rates for the car you want.
Financial Education
What makes LSI different than many credit resolution services is that they couple your credit issues with long-term financial planning for individuals and businesses.
Whenever you pay for LSI services, you get a financial advisor who will help you navigate savings, tax-free retirement accounts and investments. LSI also offers college planning.
"Everyone gets the advisor to help you understand your finances and set up 401k's and IRA's and make sure you understand how budgeting works," Bagdasarov said. "All of our financial advisors are professional, licensed advisor sand licensed to work with the best companies in the nation."
LSI's website emphasizes this holistic approach by including a section on their website called, "Get Mortgage Ready" in which they show how raising your credit scores can save you money on your mortgage.
According to their data, a credit score of 700 can save you $86,000 in interest payments over a 640 on a 30-year fixed mortgage for a $500,000 home.
A Quick Note About What LSI Can and Cannot Do
LSI is one of many credit repair services out there and they all make claims about what they can do for your credit.
The company's FAQ page notes that you can have the following derogatory marks removed from your credit report, which includes the following:
Repossessions
Collections
Foreclosures
Inquiries
Late payments
All of these marks can be removed; it's true. However, it's important that you know that LSI and other companies can only do this if the information can't be verified. If the bank, for example, verifies that you did, in fact, pay 90 days late on a credit card, then it can't be removed because the information is accurate and legitimate.
LSI Credit Solutions Fees
LSI has a pair of plans they offer you. First, you can subscribe to a month-to-month program in which you get all the benefits of the company's services for a monthly fee of $165 if you have accounts that have gone to collections and $125 a month if you have no collections.
The second option you have is their lifetime warranty program, in which you pay $500 up-front setup/consultation fee and make 18 monthly payments of $167. In total, you'll pay $3,500 in order to get lifetime protection from LSI, which means you can use their services for the rest of your life. You'll also pay an annual $29 administration fee to maintain the account.
As a point of comparison, CreditRepair.com offers their services for $89.95 a month. What they offer Isn't as extensive as LSI; you won't get a financial advisor nor will you get help for settlement negotiations.
However, their price is cheaper. But, remember, you'll pay that $89.95 every month you need their help.
LSI, on the other hand, will cap your payments for their lifetime coverage at $3,500. It would take you about three years and three months to hit that dollar amount with CreditRepair.com.
When you sign up for LSI's services, you'll sign a contract for those services. According to LSI's fine print, you have five days from the day you sign the contract to back out.
Here's how their terms and conditions section puts it:
"You have a right to cancel your contract with any credit repair organization for any reason within five business days from the date you signed it. You may cancel this contract, without any penalty or obligation within five days from the date the contract is signed."
A Quick Note About the Necessity of Credit Repair Agencies
During our discussions with credit experts, one thing that often came up is that, in their opinion, credit repair agencies can't do anything that you can't do for yourself.
And while we certainly think there's some legitimacy to this argument, it needs to be taken in the context of the average person's life.
Let's say you've got some accounts in collections and you want to resolve them as quickly as possible, or they may be erroneous. Dealing with collections agencies can be an absolutely agonizing process and, if you're working 40 hours a week and have a family, the thought of having to deal with cutthroat collections agents on a weekly basis could be overwhelming.
That's where companies like LSI come in, Bagdasarov told us. They do the work on your behalf so that you don't have to spend your free time dealing with collections agencies, credit bureaus and the various lenders listed on your credit report.
So, while you certainly could deal with those organizations on your own, it helps to have someone fighting on your behalf.
In a perfect world, you'd have time to do all of it yourself: learn the specifics of fair debt collection and credit reports, write letters and make phone calls to the right people and skillfully handle multiple agencies at once.
However, most consumers don't live in a perfect world.
The Final Word: Pros and Cons of LSI Credit Solutions
In our opinion, LSI's greatest strength is that you get lifetime credit protection from the company as well as access to a financial advisor. This combination is pretty powerful if you are struggling with your credit scores and you want help from a company that not only fights on your behalf to fix your credit but also can help you launch a long-term financial plan that can, among other things, put you in a great position to get a mortgage.
The downside to the company's services is that the fees they charge may be cost-prohibitive if you're in tough financial times. Their monthly fees are higher than the competition but, keep in mind, their fees include access to a financial advisor.
In our opinion, we believe the LSI is a good fit for someone who has the money to hire them to work on your credit report's negative marks. Remember, though, that verifiable marks – legit ones in which you are at fault – are really hard to remove, so temper your expectations when you sign up with LSI or any other credit repair agencies.
Enter your relationships with them knowing that their services work best for removing erroneous information included in your report and negotiating with collections departments, two things you may not have time to do yourself.
» For Further Reading: How to Raise Your Credit Score Fast