Meditation and Relaxation Pro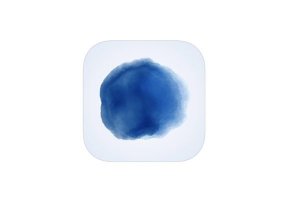 Meditation and Relaxation Pro is a simple meditation app designed to introduce you to its benefits without overwhelming you with options.
Meditation and Relaxation Pro Review: Is It Really Worth It?
What Is Meditation and Relaxation Pro?
Meditation and Relaxation is a mindfulness app from Fitness22 that gives you access to guided meditations that are designed to help you become more relaxed, better focused, more well-rested, and happier overall.
Fitness22 is a mobile app startup company that developed a collection of health-related apps for strength training, running, relaxing, and following a diet.
The Meditation and Relaxation Pro app puts the focus on your internal health by training you on how to increase your mindfulness and establish a regular meditation habit.
Is this mindfulness app worth the download? We'll run through its features so you can make a better decision for yourself.
What's Available with Meditation and Relaxation Pro?
Once you download and open the app, you can immediately start using the free version or instead pay for a premium membership.
The free version includes both a seven-day program on the basics of meditation, several standalone sessions, and the intro meditations for other courses.
Each meditation session can be customized by time to 7, 14, or 21 minutes. Once you select a meditation, you can adjust the volume for both the instructor and the background music. It's also possible to choose from three background soundtracks: rain, relaxing music, and easy flow.
The available single sessions were the following:
Body Scan: center yourself with a full-body meditation

Forgiveness: learn how to forgive yourself and others

Sleep: learn how to feel relaxed and fall asleep faster at night

Concentration: focus your mind for better productivity*

SOS Calm: release anxiety and tension when you most need to*

Love Yourself and Others: Focus on building love within your life*

Minimal Guidance: Meditations with fewer instructions, designed for experienced meditators*
* These sessions are only available for paid subscribers.
After you choose a meditation, the app will automatically download it before playing it. From then on, you can access it regardless of whether you have an internet connection.
Other multi-day courses available through premium include the following.
14 Days Life Improvement: Meditation techniques you can apply to different aspects of daily life.

7 Days of Sleep: Meditations for peaceful nights and better rest.

7 Days of Stress-Free: Increase inner peace by alleviating stress

7 Days of Happiness: Maintain positive emotions and feel better each day.

7 Days of Self Esteem: Build up your self-worth and connect with your inner strength.

7 Days of Focus: Increase your productivity by improving your concentration.
As with standalone meditations, you can adjust the volume and background sounds for each meditation session in courses.
What Does Meditation and Relaxation Pro Cost?
If you decide to upgrade to Meditation and Relaxation Pro, you'll first have the option to try a seven-day free trial. After that, you will be automatically enrolled in a one-year subscription that costs $14.99 per year. It's also possible to pay $4.99 per month or to sign up for lifetime access for $19.99.
Each subscription option besides lifetime access is auto-renewing unless you choose to opt-out at least 24 hours before the end of the subscription period.
It's possible to turn off auto-renew through the app's account settings after purchase. Once you purchase a subscription, you can't request a refund for it, and any used portion of a free trial is forfeited once you purchase a subscription.
What Are Meditation and Relaxation Pro Alternatives?
Meditation and Relaxation is one app out of many for cultivating mindfulness, so we decided to compare it to two other popular options, Calm and Insight Timer, to see what comes out ahead.
Calm is set up with a similar structure to Meditation and Relaxation Pro. You can access a small number of meditation sessions (about thirty) in the free version but will need to pay $59.99 per year for total access.
This premium version includes hundreds of meditations and courses, including sleep stories designed to calm down your brain for better rest each night.
The app also includes hundreds of music and ambient soundtracks to put in the background if you decide to do an unguided meditation.
Insight Timer is slightly different. This app provides a platform for meditation experts to upload their own standalone meditations, all of which are free to listen to Insight Timer's total content dwarfs the other two apps, though it can vary in quality depending on the instructor.
If you pay for premium, which costs $59.99 per year, you can also take advantage of the app's dozens of multi-session courses.
One of the most popular features of Insight Timer is the app's timer, which is available in the free version. Meant for tracking time during unguided meditations, you can customize the tracker's time, and choose from almost 20 background sounds.
Another distinctive option is that you can add the sounds of traditional Tibetian gongs at set intervals to help you track time.
Something to be aware of is that the Meditation and Relaxation Pro app lacks is a "lecture session" of expert talks about mindfulness and meditation.
That's a feature on both Calm and Insight Timer, so if you're interested in listening to content in a form similar to podcasts, you might prefer one of these platforms instead.
Analysis of Customer Reviews and Complaints of Meditation and Relaxation Pro
The only customer reviews for Meditation and Relaxation Pro we found online came from the Apple App Store and Google Play. Nonetheless, they offered insight into what the user experience is like for this app.
Our biggest takeaway is that people seem to love it. Meditation and Relaxation Pro averages about 4.7 stars on both platforms.
Most users seemed to have committed to a premium membership and appreciated that the price-point was a lot lower than competing apps, which we addressed above.
We noticed many appreciative comments about the app's clean layout and practical meditations. Several reviewers noted that they had tried several apps before committing to Meditation and Relaxation Pro because they preferred how straightforward and unintimidating it was to use.
This app seems well-suited for beginners, as numerous reviewers noted that they appreciated the introductory courses and ability to customize the meditation lengths to fit their schedule.
However, some people pointed out that the content was limited and that they had completed all the meditations after a couple of months. This might make it a less ideal option for advanced meditators who want a more extensive range of courses and sessions to choose from.
Another negative we noticed is that people weren't happy about the limited options in the free version because they didn't think it offered enough content to be worth downloading unless they were willing to commit to premium.
Others complained that they struggled to cancel their membership and were charged for months after.
Overall, though, we noticed that most positive reviews seemed to come from people who hadn't meditated much before and were skeptical of its benefits. This demographic benefited from the app's simple structure and thoroughly recommended it to others.
The Bottom Line: Should You Sign Up for Meditation and Relaxation Pro?
Now let's summarize. Meditation and Relaxation is a simple meditation app that provides a surprising amount of value despite its few features.
You can choose from more than half a dozen forms of meditation and courses and customize their timing and background soundtrack to fit your preferences.
Overall, we think you get what you pay for with this app. While the scope of free content is similar to what you might get from other meditation apps, there's significantly less material in the premium version.
Saying that, you'll pay just $20 for lifetime access. Calm, in contrast, costs $399.99.
If you're interested in meditating and want lots of guidance for getting started without spending more than you have to, Meditation and Relaxation is an excellent option.
This is the cheapest meditation app we looked at, and customer reviews give glowing reports about its customizability and multi-day programs.
Just keep in mind that you might exhaust its options in a matter of months and be interested in trying out an app with more content. That's why we recommend signing up for a monthly membership for $5.
If you're still finding value from the app's meditations after two or three months, you might want to consider the lifetime subscription. If not, another meditation app with more guided meditations might be worth the higher monthly cost to you.
» Related: The Importance of Self-Care for Your Overall Well Being