Metromile Insurance Reviews
Claimed This company has claimed this profile, is getting alerted on any new customer reviews entering this page, and may engage in dialogue with its customers to address their matters.

Companies cannot pay money or provide goods in order to remove or alter customer reviews.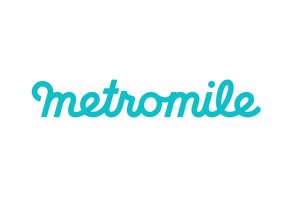 Metromile is an auto insurance carrier that charges you a premium based on the number of miles you drive. Are customers happy with this pay-per-mile coverage?
---
Metromile's horrible claims process and horrible insulting game playing

Overall Experience:

I have been back and forth with this agent, as he is insistent on constantly investigating me for causing damage to my Hummer with my own boat and/or trailer even though I have provided him an invoice that it has been about a year since we took the boat out and witness statements from the employees and supervisor at Super Star Car Wash that my car was not damaged at all after the last time I took the boat out as I have a membership. I have to asked several times for my policy coverages I have available and have informed him several times that I don't have a receipt and used cash at Home Depot where I believe the damage occurred and names of the Home Depot employees who helped me. He is also in charge of my other claims for my Audi in which the car wash pointed out the damage to me, they think the scratches were maybe caused by trees, etc. I have also provided him witness statements from the same employees and supervisor at the Super Star Car Wash that they did point out the damage to me and that my car did not have these scratches prior. This adjuster first informed me that the damage on the Hummer's back left and right quarter panels may have to be two separate claims when I pushed back, and even his coworker he states informed him that it must have been a trailer of some sort that backed into my car while I was in Home Depot and that it doesn't make sense that I would have been backed into on 2 separate occasions and the damage being at the same height and place on each backside of my Hummer.

He then came back and said since I mentioned I had a boat that he was sending out an investigator to my home to take pictures and measurements of my boat, trailer, and the damage to the back of the Hummer. When I informed him that my Hummer was in the shop and that they were more than welcome to come to my property to take the measurements of the boat and trailer, and they were welcome to go to the dealership service center to get the photos and measurements from the damage on my hummer, he then stated they both had to be on my property at the same time. I made this happen and he had the nerve to send me another email after I requested for his supervisor to contact me and take over that I refused the investigator he sent out to hook my boat up to the trailer, when this guy never asked me, that I even held up the tarp to make it easier for this independent investigator to take good photos of his measurements of my boat and trailer. To top that off, in this same email he continues to insist that I provide a receipt from Home Depot from my shopping trip on 4/26/2020 that I informed him I didn't have and they couldn't look it up because I paid cash, even though he can see on my trip history that Metromile monitors that I was there that day.

I informed this adjuster that I was ill and sent him an email of my medical records and explained to him that I have been too ill and this process he is putting me through is making my health worst with stress by him insisting that to go forward with the claim he needs a receipt from Home Depot. I also used it to explain why I was off a little on the actual dates of the Home Depot trip and the last car wash in which the detailer pointed out the scratches on my other vehicle, the Audi, to me. And to top this all off is the fact that I not only have full coverage on both my vehicles but also uninsured motorist in which I'm covered all the way around and this being my first claims with them since I've had the policy for over a year.

At this time I need you guys (Department of Insurance) to step in as I'm being treated unfairly and insulted and spinning my wheels with this agent, and with my health conditions, I cannot continue to play with this guy. As I also asked several times for him to provide me estimates of my vehicles being repaired from the photos, etc. that his team had put together so I see what I'm looking at with the understanding they have to still complete their investigation, and when I asked him to send me over my policy coverages he had the nerve to email me back that I can view it on the app, and he would be sending me a letter about my responsibility to cooperate when I emailed him back as requesting that we both be on the same page and if he could tell me what haven't I cooperated with to prompt him to send me such letter which he did regular mail and spent $4.05 to also send this letter certified, he informed me by email that he just wanted me to know. I can't take this anymore and shouldn't have to as a good-paying consumer and a good history.

Bottom Line: No, I would not recommend this to a friend

---

Best car insurance, period.

By Patrick K.

,

San Francisco, CA

,

Nov 11, 2019
Verified Reviewer

Overall Experience:

Average millennial, living in the city, driving a few weekends every month, knows nothing about cars - Metromile is a godsend.

I save money every month - was paying close to $2K per month with Liberty Mutual, now I pay about $89 per month.

Find my car feature is incredibly useful - moving for street sweeping is so much easier.

Lastly, something that doesn't get enough love, is the car health aspect of the app. Seldom used, but immensely helpful. I've had two instances where I needed to bring my car to the mechanic and my intimidation was gone. I knew exactly what the issue was and what work was needed.

Bottom Line: Yes, I would recommend this to a friend

---

Advertisement

---

Very pleased

By Sally K.

,

Springfield, OR

,

Nov 9, 2019
Verified Reviewer

Overall Experience:

I am an elderly woman, I drive relatively few miles in general. However, my husband and I enjoy trips to the shore every few months. I have full comprehensive insurance with Metromile Insurance. Over the 9 months I've been with Metromile I have had 5 months at the monthly given rate of $27.59 the other 4 months reflected trips, they were all under $45.00. The monthly average is far less than anywhere else I've received a quote. I'm very pleased with this company, they have been friendly and easy to work with. I highly recommend giving Metromile an opportunity to provide anyone with car insurance.

Bottom Line: Yes, I would recommend this to a friend

---

Everything I need

By Tom Y.

,

Oakland, CA

,

Oct 17, 2019
Verified Reviewer

Overall Experience:

I have been a Metromile customer for well over a year (May 2018) and can honestly say I'm a happy camper! My wife and I live and work in the Bay Area and don't have much need for driving during the weekday since we take public transit on most days and having an insurance policy that works with our lifestyle helps us save.

Since the initial quote and set up with Metromile, I haven't had to contact customer support often, but when I have, they have been prompt, direct and quick to solve my problems or point me in the right direction.

Yes, they have increased the monthly base rate since my policy first began, but it's still lower than my previous policy and sometimes that's the biggest thing that matters.

One issue I have had to deal with is the signal on the dongle tends to have trouble pinpointing my car when its in a large garage complex. When I lived in a condo, that regularly set off an automated email telling me that I needed to move the car or be charged a ridiculous amount daily.

Metromile is affordable to use (if you don't have to drive much), quick to respond, and gets the job done. What's not to like?

Bottom Line: Yes, I would recommend this to a friend

---

Aggressive, rude and unresponsive adjuster

By Giles B.

,

California

,

Sep 26, 2019
Verified Reviewer

Overall Experience:

Adjuster refused to accept that suspension damage was while parked. The shop said they regularly see this kind of damage but Metromile adjuster claimed I must have hit a pothole even though you'd have to be a lunatic to exceed 15mph where it would have to have happened. Eventually, I said "fine, I'll pay $1000 deductible just fix my car!" Then they questioned every component and threatened to write off the car. It took nearly two months to get our car fixed. Cheap insurance clearly comes at a price!

Bottom Line: No, I would not recommend this to a friend

---

Fraud company, bad service, avoid like the PLAGUE!

By Gabriel S.

,

Sacramento, CA

,

Sep 4, 2019
Verified Reviewer

Overall Experience:

I've had Metromile twice. The first time was great. The second time (and the last) was a different story. I got my tracking devices for both cars and installed them. For one of my vehicles, I paid for the optional roadside assistance. Two weeks ago my wife gets a flat tire on her way home. I'm working on a client when she calls, so I have her call Metromile for roadside service (which does cover flat-tire changes and tows if necessary). This is where it goes south. They tell her that she has no roadside coverage on her vehicle. They also tell her that our policy is cancelled. What the heck? I break off from my client and log into my Metromile account on my laptop and this is what I see: Active policy time frame from February to August AND all of my historical payments showing. The person on the phone repeatedly told me that my policy was inactive but was set to start August 28th (the day of auto-renewal for my policy). That made zero sense. I called and spoke to somebody at Metromile and was told the same thing my wife was - your policy is canceled, we can't find you by your policy number or phone number. Now I'm thinking aloud, "what or who the heck have I been paying for the last 6 months!?" I even offered to email a screenshot to whoever I was talking to that proved that 1) I had an active policy, and 2) it did have roadside, and 3) I've been paying the entire time!

By then, realizing that we were on our own, I rescheduled the client, went out to where my wife was on the side of the freeway, had a tow truck come out at my own expense to get her, my kids and the car home.

Metromile's computer system sucks, their employees are incompetent and have no compassion, they just don't try to provide good customer service. If you want to pay for services you will never receive, waste your money here. They also increased my premiums EVERY RENEWAL though we never had any accidents or moving violations. Hello? Rip-off much? This company should disappear and leave auto insurance to the real professionals.

Bottom Line: No, I would not recommend this to a friend

---

Their pulse devices don't work well, they're garbage.

By Eric M.

,

California

,

Aug 13, 2019
Verified Reviewer

Overall Experience:

I've had Metromile for about five or six years now and I have not had any issues other than with the garbage pulse devices that they send out repeatedly whenever you have an issue with another pulse device. Their solution to your problem is to send out another shitty, most likely refurbished pulse device and then keep doing the same thing when you have issues with the next one. And if all else fails, they say you can cancel.

Bottom Line: No, I would not recommend this to a friend

---

Advertisement

---

Charge you very very high price for loosing signal

By Abs K.

,

Redmond, WA

,

Aug 2, 2019
Verified Reviewer

Overall Experience:

1) Customer support is terrible.

2) You have to put extra time to manage dongle.

3) Poor communication.

4) Easy money-making business.

In many parking garage, their dongle does not have coverage/signal. If you go on vacation then you have to report that you are not using the car. If you don't report they charge you extra for not reporting :).

Poor communication, half the communication is sent to your phone via SMS and important communication is sent to email. When they are charging you extra they send email but NOT SMS.

If you stay in states where snow is more often - then stay away from this. During the snow period as well, you have to report that you are NOT using the car because their dongle won't work.

Bottom Line: No, I would not recommend this to a friend

---

Worst insurance company

By Denise W.

,

California

,

Jul 25, 2019
Verified Reviewer

Overall Experience:

The attraction of paying a low price for car insurance in California comes with a high price dealing with Metromile. First, the pulse device did not arrive when I had to request another one. The device finally arrives and I'm driving around believing it's working because the little red light is on when they send me an email telling me to install the device. I then call the company and explain that the device has been installed since arriving in the mail. Of course, I now need to troubleshoot the device which still doesn't work when they start charging me $150.00 per day. I promptly cancel the insurance after such horrible customer service and a faulty device. The company is a joke, why would I wait around for you to send me another device after first not getting the first one and then a faulty second one. Don't try to save money with these con artists, run to a reputable insurance company.

Bottom Line: No, I would not recommend this to a friend

---

Claim process

By Leo B.

,

San Francisco, CA

,

Jul 11, 2019
Verified Reviewer

Overall Experience:

Horrible claim process, they take their sweet time, never keep the insured updated and try everything possible to not pay the claim. Horrible company, I guess just like all the other insurance companies.

Bottom Line: No, I would not recommend this to a friend

---

The Metromile device drains car batteries

By Jon J.

,

California

,

May 20, 2019
Verified Reviewer

Overall Experience:

That little harmless-looking GPS plug-in device used by this company was causing a parasitic draw on my 12V car battery. My car battery went dead a couple of months after installing the device. Clueless as what was going on, I took the car (2016 Lexus CT200 hybrid) into the dealership and they replaced the battery with a new one and said I should be good to go. Thirty days later the new battery went dead, so I took the car back to Lexus. They did some testing over the course of several days and determined that there was something draining my battery but they were not sure what it was. They thought it might be my aftermarket stereo and suggested I take it back to the shop that installed it. I brought the car back to the installers and they did the tests with me right there watching and showed me that there was indeed a draw on the battery, but it was not coming from the car stereo. We were perplexed and not sure how to proceed when suddenly a light bulb went off in my head. All the problems started shortly after I enrolled in Metromile and installed that small, innocent looking plug. Low and behold after pulling the plug out, the 100 Milliamp draw disappeared and returned to a normal draw of 2-3 milliamps.

For the life of me, I cannot reach anyone live at Metromile by phone to report this problem, just endless recordings saying they are experiencing a high call volume. I think this money-saving insurer was a big mistake.

Bottom Line: No, I would not recommend this to a friend

---

Charging miles while device doesn't work

By Norbert N.

,

Eugene, OR

,

May 17, 2019
Verified Reviewer

Overall Experience:

I got this so I could afford to insure both my vehicles. The device for my truck was recognized within 2 days from a less than 5-mile drive. My other vehicles device has never been recognized though I've driven it and reset it several times and about 40 miles on it. They are now charging me 150 miles per day on it though I've repeatedly told them the device is not working. One person said that if it didn't work that in a few days they would send me another device. The company doesn't seem to be aware of that statement and continues to charge me. I emailed them again today and said I need a new unit or I will seek legal counsel and I want the charges removed. My best friend is an administrative judge so I will contact him, the insurance commission and the Better Business Bureau.

Bottom Line: No, I would not recommend this to a friend

---

Advertisement

---

Horrible customer service...stay away

By Arno P.

,

California

,

Apr 25, 2019
Verified Reviewer

Overall Experience:

I've never experienced so much inconvenience with any insurance company. They provide the more horrible customer service ever. It has been several weeks that I try to return their pulse device to them and over time they tell me that the kit has been sent to me. They don't provide the address so I can send the device intentionally so they can charge $100. Stay away.

Bottom Line: No, I would not recommend this to a friend

---

Great concept but...

By Tom S.

,

New Jersey

,

Apr 25, 2019
Verified Reviewer

Overall Experience:

Great concept but "Pulse" reader stops reading if you don't use or move your car after a week or so and they start charging you like you drove 150 miles a day - DAY AFTER DAY, until you call them or get to the vehicle to drive it around the block. That can add up to a lot of money.

I have called them numerous times on the same "bug" in the cellular "Pulse" device and they admit you have to drive the car once a week. So if you go away on business for 3-4 weeks at a time, like I do, it doesn't work.

I would LOVE to talk to the people that run the company or developed the technology - it's no good.

Bottom Line: No, I would not recommend this to a friend

---

Terrible - stay away

By Jen B.

,

San Francisco, CA

,

Mar 15, 2019
Verified Reviewer

Overall Experience:

Metromile used to have good customer service. It is now completely awful. My device lost its signal due to a dead battery (which has happened multiple times as the device totally drains your battery), I tried to email twice, no response. I called three times and after 30+ minutes on the phone each time, I gave up and just canceled my policy. If I cannot even get a response to a simple question or address overcharges due to signal loss, I worry if I ever actually have an accident as they are impossible to get in touch with. I've never experienced anything like this with an insurance company - stay far away.

Bottom Line: No, I would not recommend this to a friend

---

They slowly will make you pay more

By Eddie T.

,

Mar 10, 2019
Verified Reviewer

Overall Experience:

Ever since starting with them (less than 2 years), my premiums increased 40%! Their reasons were because their costs increased, therefore, we should cover it. What? Now I pay more than what I paid Allstate for the same exact policy and I had unlimited miles. Mind you, this car only is driven 10 miles on weekdays on average and 0 miles on the weekend. It's a car that is 13 years old. This made sense with Metromile's pitch that you save because you drive less. Oh, but when they realize how much less, they slowly increase it just enough so that you're just below what they think the bigger insurance companies would charge and screw you if you drive a lot. I now pay more than my brand new car that my wife drives 30 miles a day for the exact same coverage through Allstate!

Metromile, you make ZERO sense in your premiums hikes. Therefore, you have been canceled as of today and will ensure the people I recommended look further into their bills and drop you like a bad habit.

Bottom Line: No, I would not recommend this to a friend

---

Metromile, worst insurance ever with cheap customer service.

By Akash D.

,

California

,

Feb 26, 2019
Verified Reviewer

Overall Experience:

Worst insurance ever with cheap customer service.

I called and canceled my policy yesterday, but I did not get any notification to confirm that. I have to call again to confirm...what a crappy system. Their call lines takes 35-45 minutes to connect, that's pathetic. I started in July with a $40 base, got increased to $48 in six months and it increased to $116 when I added wife to policy. Per mile rate is also increased every 3-4 months. I started with 5 cents per mile, then increased to 7 cents, and now it was 19 cents. Their trap is to offer a low price in the beginning and then, increase the prices every 2-3 months.

I switched to Geico and am paying an equal amount after adding my wife and driving more miles every day. Metromile sucks.

Bottom Line: No, I would not recommend this to a friend

---

Advertisement

---

Pulse device drained my battery four times! Horrible absentee policy!

By Brent J.

,

Sherman Oaks, CA

,

Feb 25, 2019
Verified Reviewer

Overall Experience:

The pulse device that they tell you to put on your car never received a signal. It drained my battery four times and cost me $400-$500 per month for the 150-mile minimum charge when no signal is received. HIGHLY UNSATISFIED with the experience! This was described as a "PERFECT" absentee policy. It has been a nightmare!

Bottom Line: No, I would not recommend this to a friend

---

Device drained battery

By Chris A.

,

California

,

Feb 22, 2019
Verified Reviewer

Overall Experience:

I asked Metromile if the tracking device was going to drain the battery power and they ensured me that would never be the case. Guess what? When I came out to start the car the battery was dead! The car is a new hybrid and is not frequently driven (wasn't that the main reason why I chose Metromile insurance?). And to call them for service took an hour to rectify. You pay for what you get. But the most important thing to learn: don't plug that device into a hybrid if I were you!

Bottom Line: No, I would not recommend this to a friend

---

Once was great but now has horrible customer service and has overcharged me for a year.

By Ryan W.

,

California

,

Feb 18, 2019
Verified Reviewer

Overall Experience:

I had a legal name change and have contacted customer care SIX times. I've waited 30+ minutes and only once was my call answered. The gentleman was not friendly at all and accidentally deleted my data twice after spending many minutes providing all of my information. Additionally, we found out that even though both my partner and myself had spoken to Metromile when we moved to our new address A YEAR AGO, our new address was never saved and we've been paying $9/month more than we should have been, which is over $100 extra than we should have been. The customer service agent refused to put in a request for my overpayments for the last year. He then tried to make me feel sorry for him by saying he has been working overtime and is actually in the sales department and Metromile has expanded so much that they cannot keep up with the customer service. Extremely poor business practices.

Bottom Line: No, I would not recommend this to a friend

---

Metromile - new customer overcharged twice - first month $288!

By Sandro F.

,

Chicago, IL

,

Feb 2, 2019
Verified Reviewer

Overall Experience:

My first month was $288! On any other insurance company, I would pay less than $100 a month. That happened just because they overcharged me for not installing the device because I was overseas when the device arrived in my place. I emailed them while I was overseas and that still didn't stop the additional fees. They were never reasonable and never valued me as a new customer trying to install the device when I could not. I was told they could pause the policy as I was out of the country. They never refunded these extra charges, and of course, I never trusted them again to remain a customer.

Bottom Line: No, I would not recommend this to a friend

---

Raised rates and fraudulent billing

By Ian M.

,

San Diego, CA

,

Jan 19, 2019
Verified Reviewer

Overall Experience:

I'd read the reviews, so when they raised my rates after a few months, I expected it.

I did not expect them to charge me for miles in an exclusion area - Mexico. Even though their coverage is invalid, they billed me for those trips. Charging someone for a product or service you are not providing is fraud, and I have reported them to the BBB.

Bottom Line: No, I would not recommend this to a friend

Jan 23, 2019

Thank you for your feedback. We see that your complaint has been addressed on the BBB website. We appreciate you reviewing your experience.

---

Advertisement

---

Shady business with terrible customer service

By Amanda L.

,

San Francisco, CA

,

Nov 9, 2018
Verified Reviewer

Overall Experience:

I've had Metromile for 6 months. A few observations:

- You pay for the base rate of your policy a cycle ahead of time. This means that when you first sign up, they are applying a credit from the first payment to the first 6 cycles (your first policy period). This also means that your monthly cost looks considerably less.

- Policy Renewal alert comes in the form of a nondescript email that says nothing about the fact that your base rate AND mileage rate might be increasing in the next 6-month policy period (you have to click through to the declarations page). Since you are paying for the base rate a month ahead of time, the new increased cost is automatically applied to you *current* bill if you don't cancel it by the time the current cycle ends.

In short, the cost savings don't add up, since the true costs of your first 6 months are somewhat obscured by the prepayment credit, and my rates have increased by an equivalent of $20 a month for the next policy period. I am currently looking to switch ASAP.

The customer service representative tried to tell me that I received 6 weeks notice, and when I pointed out to her that 10/1 to 11/4 is not 6 weeks' time, she told me that we were talking in circles.

Bottom Line: No, I would not recommend this to a friend

Nov 9, 2018

Hi Amanda, thank you so much for taking the time to leave your feedback. I apologize about the customer support you received and that you are no longer seeing savings with Metromile. As much as we dislike increasing rates, we occasionally find the need to adjust our rates across the board in a state to make sure we're still around to support you when you need us most. You should still be seeing savings, as we strive to provide the fairest and most affordable offering for low-mileage drivers. We truly appreciate your business and please don't hesitate to contact us with any questions.

---

Rates keep skyrocketing and nobody will say exactly why.

By Ryan F.

,

Chicago, IL

,

Oct 20, 2018
Verified Reviewer

Overall Experience:

I was saving a substantial amount, at first, but lately, Metromile seems to be addicted to rate hikes, and they don't actually save you a lot of money unless you hardly drive at all. When I signed up in 2016, I had a 1996 Ford Crown Victoria and thought "Hey, cool!" at paying like $15 a month and a couple of cents a mile for basic liability coverage, but in July of this year, I financed a 2018 Kia Soul Plus.

Part of what made me comfortable taking on a car payment was the thought that Metromile had my back on car insurance rates. For a short while, they did. I was quoted something like $44 a month plus 9.6 cents per mile for $250 Collision and Comprehensive, 100/300/50 liability, $1,000 medical payments. Unfortunately, when it came time to renew, I got a declarations page stating that my rate would go up to something like $58 a month and 11.9 cents per mile. I thought, "Gee, that's a sizable increase, but still a lot cheaper than what other insurers want, so I'm not happy about this, but what can I do?" So, a couple of weeks later, the guy I'm renting a parking spot tells me to get out and I change my parking address back to my home address, which is roughly two blocks away.

Metromile generated another declarations page for my next term, beginning 10/29, saying it would now be $67-something plus 13.5 cents per mile. I did some quick math and determined that my average monthly bill would be over the flat rate of traditional insurers, such as American Family, State Farm, and others, and none of them make you put a thing in your car that tracks mileage.

Well, Root Insurance had my attention anyway because their app rides along and sees how you drive and then offers you a personalized quote. Long story short, I was able to get better insurance coverages than Metromile for a flat rate of $82 per month (paid for the whole term up front), and so I accepted this and canceled my policy with Metromile, effective 10/29. I asked Metromile what gave. Why did my rates skyrocket, and then do so again, and wasn't really given satisfactory answers.

I was told things like, "Well, different zip codes, and general statewide increases..."

If that's the case, then Metromile has definitely lost their edge and is due to lose more customers because the potential savings just are now minimal and not worth the uncertainty, or having to install spyware in your car to determine your rates. And like all proprietary software, we can't be sure that Metromile is limiting themselves to only what they said it would do. For example, Microsoft, Facebook, Google, and other big name companies use proprietary software to gather data and use it for god knows what.

I'm not sure that Metromile used my information from the Pulse device maliciously to increase their rate, though, as the Root app rated my driving 9 out of 10 (shrug).

Regardless, I'd never be able to prove that. Perhaps Metromile's customers are being asked to pay more because people living on the coast are getting hit by hurricanes and the entire state of California keeps getting set on fire, but that still really isn't my problem, in Illinois.

It's not fair to punish me for the proverbial foolish man who built his house on the equally proverbial sand. Then there's the marketing that's all over the CTA recently. Maybe we're paying for that too. The funny part is that it says "Switch to Metromile and pay pennies per mile. Yes, just pennies!" The part that they left out seems to be that it's getting to be a bloody awful lot of pennies, and more every renewal or minor change to your policy. Will the last one to cancel Metromile please turn out the lights?

Bottom Line: No, I would not recommend this to a friend

Nov 9, 2018

Thank you for your review, we appreciate your feedback. We get it, no one likes higher rates. And as much as we dislike increasing rates, we occasionally find the need to adjust our rates across the board in a state to make sure we're still around to support you when you need us most. We definitely don't use your driving data to rate on behavior and apologize that you were no longer seeing savings with pay-per-mile. We truly appreciate your business and please don't hesitate to contact us with any questions.

---

New customer, first renewal 23% increase

By Shane T.

,

San Francisco, CA

,

Oct 17, 2018
Verified Reviewer

Overall Experience:

I'm a new customer of Metromile. I thought it was a great service for someone who doesn't drive their car that often. I have no accidents, no tickets, and excellent credit scores. After 6 months, I just received my renewal increase of 23%. I spoke to an agent and he told me it's a Metromile business decision to increase rates for everyone in California and to take it or leave it. I'm taking it for now, but plan on leaving it soon. A really poor way to do business.

Bottom Line: No, I would not recommend this to a friend

Nov 9, 2018

Thank you for your feedback. We understand the confusion when it comes to your rates. Please keep in mind with insurance, statewide increases are common across the industry and there is a need to reevaluate rates from time to time. While we appreciate that you have been claim and accident-free with Metromile, the statewide increases affect all our policyholders. Because there are newer vehicles, more claims and medical bills for your state as a whole, rates increased across the board. It is not personal, and we do apologize for any frustration this increase has caused. We hope you still continue to see savings with our pay-per-mile insurance, and if you have any further questions, please don't hesitate to reach out to our service agents at 888-244-1702.

---

Updated review

By the way

Overall Experience:

This month my bill was just $35...so much better than the $88 I was paying with Allstate!

Bottom Line: Yes, I would recommend this to a friend

Previous review
Apr 22, 2018

Great company!

This insurance company is awesome. I had been a member just five days when I hit a dog that ran out into the street. The process for filing a claim and getting an estimate has been super quick and so easy. Getting ahold of them is also fast and easy. I was never put on hold more than three minutes. They are professional, knowledgeable and so courteous. I couldn't be happier!

And I love that they are based in the USA, not long distance like India. I had reservations about no longer having an office I could walk into, but the ease of communicating with them puts to rest that concern. I would highly recommend Metromile to anyone.

(

read more

read less

...)

---

Metromile huge rate increases!

By Ramin Z.

,

California

,

Oct 7, 2018
Verified Reviewer

Overall Experience:

I've had auto insurance with Metromile since October 2015, my driving record is clean, and I have not filed any claims.

In March 2018 rates on my 2004 BMW M3 increased 6.5% daily and 7.5% per mile.

In March 2018 rates on my 1998 BMW 540i increased 6.0% daily and 7.7% per mile.

Now in September 2018 and there are HUGE increases which make no sense at all! In September 2018 rates on my 2004 BMW M3 increased 36.5% daily and 43.0% per mile. In September 2018 rates on my 1998 BMW 540i increased 17.7% daily and 20.0% per mile.

Metromile mentioned that "we found the need to increase rates to account for new technology in cars costing more to repair, as well as higher medical bills." My cars are old with no fancy new technology, I have not had any accidents/claims with Metromile or any other carrier in over 25 years and no moving violation.

What's particularly galling is not just the huge the increases in the September 2018 rates but the rate increases for my BMW M3 are absurd!

Bottom Line: No, I would not recommend this to a friend

Oct 15, 2018

Hi Ramin,

Thank you for your feedback. We understand the confusion when it comes to those notices and your rates. Please keep in mind with insurance, statewide increases are common across the industry and there is a need to reevaluate rates from time to time. While we appreciate that you have been claim and accident free with Metromile, the statewide increases affect all our policyholders. Because there are newer vehicles, more claims and medical bills for your state as a whole, rates increased across the board. It is not personal, and we do apologize for any frustration this increase has caused. We hope you still continue to see savings with our pay-per-mile insurance, and if you have any further questions, please don't hesitate to reach out to our service agents at 888-244-1702.

---