MeUndies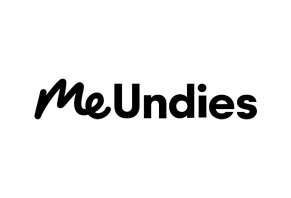 MeUndies is an online store and subscription service for sourcing high-quality, comfortable underwear in an array of styles and patterns.
MeUndies Review: Is It Worth the Price?
MeUndies is an intimate apparel brand that promises to provide you with cute, durable, and ultra-comfy underwear, either as one-time purchases or on a subscription basis. The brand offers an ever-changing array of prints and styles to keep customers coming back.
This clothing brand came to attention because of the appeal of their fuss-free boxers, and they have since expanded to offer about a half dozen underwear options for men and women. What sets their apparel apart is that they use a unique fabric made from Austrian beech trees.
MeUndies operated as both a subscription service and an e-commerce store. The company website offers a variety of underwear, socks, and loungewear for men and women, priced from $15 to more than $40 per piece, with slightly higher prices for those who aren't members.
The company also sells more than half a dozen types of bras for $22 each for members ($32-$36 for non-members), though they aren't available on a subscription basis.
Each pair of underwear is offered in classic, bold, and adventurous prints, most of which are available for both men and women. Some underwear prints are only available for monthly subscribers.
The company website states that members-only prints are released on the first Tuesday of each month, while other colors and prints aren't released on a set schedule.
But what really makes their underwear stand out, the company claims, is the innovative fabric each pair is made of.
The Fabric Used
According to the company website, all MeUndies intimates are made from Lenzing Modal®, which WellMadeClothes and the Lenzing website describe as a naturally soft and breathable fabric made from Austrian beech trees.
Modal is a semi-synthetic cellulose fiber that's made from spinning the cellulose from beech trees into a durable fabric. This eco-friendly material purportedly works to naturally inhibit the growth of odor-causing bacteria, and the company claims the wood fibers give the fabric a cool yet cozy feel that make it superior to other materials for soft apparel like underwear.
The manufacturer's website tells us that the material's high fiber strength makes it capable of withstanding dozens of washes, making it a potentially smart material to look for in everyday underwear.
How Does a MeUndies Subscription Work?
From our research, most of MeUndies branding and promotional material is based around their monthly subscription service. Let's look closer at how the process works.
To sign up for a MeUndies membership, you first must choose your apparel type (men's, women's, or socks).
Next, you'll select an underwear cut from options like cheeky brief, bikini, boyshort and modal thong for women, and boxer, boxer brief, trunk and brief for men. The sizes for both genders range from XS to 2XL or 3XL, and you can select your pattern based on about a dozen varieties categorized as "adventurous," "bold," or "classic."
Once you commit to a subscription, you will receive one pair of MeUndies underwear on a set date each month. The brand will preselect the pair you get based on their newest prints, but they also let you choose between alternative options up to three days before your order ships.
The company makes it clear that you can switch up the style of underwear you receive each month (e.g. from briefs to boxers). It's even possible to alternate between men's and women's pairs. Subscribers can also purchase any other products from the MeUndies store at membership pricing.
Subscription Cost
At the time of writing, the cost of a MeUndies subscription depends on the kind of underwear you commit to.
Men's pairs cost $16 each, while women's pairs are $14, and socks are $8. It's important to note that you can switch out what you receive each month, so it's possible to alternate between all three product types. Your price per month will change accordingly.
The company offers a 100% satisfaction guarantee for all first-time purchases. This means that it's possible to request a full refund or exchange within 90 days of purchase for (only) your first purchases of undies, socks, and bralettes.
If your first pair is part of a pack, you can return the package so long as only one pair is tried on. You can fill out the company's online contact form if your order qualifies.
Note: Each subsequent purchase qualifies for a return within 90 days of purchase so long as it is in original condition (not washed or worn). If you have more questions, you can contact the company directly at (888) 552-6775 to learn more about their product guarantees and return policy.
What Subscription Companies Are Similar to MeUndies?
If you can't shake the appeal of a subscription underwear service, there are other companies to consider besides MeUndies. Two of those companies are Loot Underwear and Adore Me.
For fans of LootCrate, Loot Undies is a monthly subscription service that delivers fandom underwear to your home each month. Subscriptions cost $10.99 for a single pair, and the theme changes each month. Past themes included Transformers, Futurama, Aliens, Legend of Zelda and more.
While you won't have any say over the style of the pair you receive, Lootcrate promises that you'll always receive a pair of boxer-briefs in your size. There aren't any options for women's underwear at the time of writing.
Regarding fabric, Loot Underwear is 92% polyester and 8% spandex, so it doesn't have the eco-friendly natural material of MeUndies. However, you'll pay around $5 less per pair, so many people might find them to be a better deal overall.
Unlike Lootcrate underwear, AdoreMe is a lingerie line marketed toward women. This online company's Elite Box lets you try out a variety of handpicked bras and underwear and only pay for what you decide to keep (the $20 styling fee per delivery can be credited towards purchases).
While not a traditional subscription service, AdoreMe gives women the opportunity to try on the clothes they receive without committing to purchases.
Any underwear you don't like can be shipped back to the company at their cost- a big difference between AdoreMe and MeUndies. The styles of the two brands also differ, as AdoreMe offers more "classic sexy" options and fewer casual looks.
Pricewise, most AdoreMe bra and underwear pairs cost about $24.95, which is less than the combined price for MeUndies intimates, as most bras cost $22 for members ($32 for non-members) and underwear comes in at $14 with member pricing ($18 for non-members).
Regarding underwear styles, these three brands couldn't be more different, which should make it easy to determine whether one is a better subscription option for you. If you're more interested in the trendy prints and the novelty factor, Loot Crate or MeUndies make sense.
Women more interested in feeling conventionally sexy might appreciate the focus on lingerie at Adore Me, and those who want to pay more for quality materials and quirky, comfy styling might find more to love with MeUndies.
Bottom Line
As this article shows, MeUndies is working hard to score points with those who value convenience, comfort, and quirkiness when it comes to their underwear. The brand offers an ultra-flexible subscription program for getting their undies shipped to your home each month, and you can change styles, prints, and even gender preference each month.
Each pair of underwear is made with Lenzing Modal®, which is a semi-synthetic fabric that's known for being soft, durable, and breathable. Relying on this material (rather than polyester or cotton) makes MeUndies stand out from the other subscription brands we looked at.
Though customer reviews are slightly mixed about the value and customer service of MeUndies, most customers seem to conclude the underwear is comfortable and holds up better than department store brands (though possibly not as well as the company claims). You'll pay more per item than the price for other subscription underwear brands, but there's a good chance the MeUndies products will last longer.
If you're interested in a MeUndies subscription, pay careful attention to the company's return policy and take care to get your sizing right on the first pair. If you try on other pairs after and decide you don't like them, you've voided the company's return policy and won't qualify for a refund.