Money Morning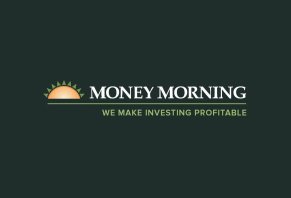 Summary
Money Morning's newsletters and experts provide daily updates and insights into investment news. The site also sells various products that boast unbelievable returns, which is a classic red flag.
Money Morning Review: Is It a Reliable Source?
Based out of Baltimore, MD, Money Morning is a financial news website that claims to provide cutting edge tips and expert opinions about investments, new venture ideas, the global economy, and more.
Along with their in-depth analysis, Money Morning claims to provide you with actionable information—guides, or takeaways—that you can use in the real world to help you reach financial independence.
With more than 250 years of combined industry experience, Money Morning is operated by 11 financial and investment executives, of whom the site emphasizes Keith Fitz-Gerald, Dr. Keith Moors and Tim Gentile.
In our review of this company, we did an in-depth analysis of what the site offers, how much its services cost, the red flags we found in our research and what HighYa readers say about their Money Morning experiences.
Types of Money Morning Accounts
Money Morning's free and paid offerings are vast and are part of the company's publishing arm: Money Map Press. The company divides its publication access into four categories: newsletters, trading services, elite services and memberships.
Newsletters
Money Morning's free newsletter is called "Money Morning" and, according to the company's website, this newsletter provides "daily market commentary and analysis."
Once in a while, the company will pitch you paid products and services that you aren't under any obligation to buy.
Keep in mind that Money Morning says their free newsletter is an analysis of the news that you can "take away" and "apply in your own investing." This is a key distinction, as the site isn't offering investment advice.
In addition to the Money Morning newsletter, you can sign up for seven other free newsletters that cover areas like the tech industry, oil and energy and Wall Street.
Money Morning also pitches paid newsletters that cover a variety of niches and nuances in the market:
High Velocity Windfalls
The 10-Minute Millionaire Insider
Fast Fortune Club
Nova-X Report
Private Briefing
Money Map Report
Energy Advantage
Trading Services
Money Morning's market experts also provide their own nuanced trading insights that you can purchase. Money Morning does not list the prices of these services on their website.
However, if you click on a service and then click through one or two more advertising pages, you can find out how much most of their services cost. We were able to do this to find out the cost of one of their paid trading services: V3 Trader.
This method of trading is courtesy of Money Morning expert Tom Gentile, who says his 200 or more yearly trading tips can help you earn up to tens of thousands of dollars per month. The cost of these tips is $5,000 per year.
You have 90 days to try the service. If you don't like it, Money Map Press will refund your subscription price.
We clicked on a few of the website's other trading services and discovered the following yearly subscription prices:
Straight Line Profits: $5,000
Biotech Insider Alert: $4,000
Money Calendar Pro: $4,995
High Velocity Profits: $1,950
Stealth Profits Trader: $5,000
Radical Technology Profits: Not available at time of publishing
Energy Inner Circle: $4,000
Elite Services and Memberships
In addition to the seven paid trading services above, Money Morning offers 15 different "Elite Services" and memberships, too.
A few examples of yearly subscription fees include $5,000 for an Elite Service called "Quantum Tracker" and $699 for a "Passport Fellowship" that gives you lifetime free access to multiple paid Money Morning newsletters.
Are There Any Red Flags?
Money Morning's services are split into their free newsletters and their paid services. We don't see many dangers in signing up for the company's free emails.
However, we do have some concerns about their paid services because of the conversations we've had in the past with financial advisors about investment services red flags.
Now, first off, Money Morning doesn't claim that any of its experts are federally-registered financial advisors. Because of this, they aren't bound by any laws to act in your best interest. Also, they don't invest your money for you as a financial advisor would.
However, like financial advisors, they're pitching their ability to help you earn money through the tips they provide.
As such, we think the advice we've received applies both to choosing a financial advisor and choosing whether or not you want to pay anywhere between $1,950 and $5,000 each year for Money Morning's advice.
Raghav Sharma, founder of GuideVine, a site that pairs you with CPA's, told us that it's a big red flag if the person you're paying to give you investment help promises big returns.
"One of the first things you should look out for is guaranteed or flat returns. If they say they can make you 10% every year, I'd run away," He told us. "Nobody can say with certainty what they can make you."
And this is where Money Morning gives us pause. Many of the landing pages they've created for their paid newsletters boast the possibility of big returns:
"My one-of-a-kind, $162,000 ultimate retirement guarantee"
"139 double- and triple-digit winners and the $100,000 in guaranteed gains risk-free"
"Guarantee #1: 350% total average weekly gains in 2018"
"I guarantee...125 extra paydays worth at least $150,000 over the next 12 months"
"I am absolutely confident you will make 10 times your money, no matter what."
"This man is beating the S&P by 926.61%"
We believe the repeated use of the word "guarantee" could lead you to believe the money you spend on access to the various paid Money Morning programs will get a guaranteed return on the money you invest based on the site's advice.
However, as Sharma pointed out, any claims or guarantees should give you pause, as "nobody can say with certainty what they can make you."
Reviews of Money Morning
In addition to tapping into a CPA's advice about Money Morning, we also turned to HighYa readers' reviews of Money Morning.
At the time of publishing, Money Morning had a 1.2-star rating from 26 verified reviews. Eight percent of reviewers would recommend the site to a friend.
Money Morning had 24 1-star reviews, one 2-star review, and one 5-star review. Many of our readers offered stern warnings:
"Any money that we make, we lose more. It seems that they throw everything to the wall...and see what sticks."
"They just want your money!"
"It's simply a pump and dump scheme."
"I screwed up and joined $6,000 worth of memberships, and so far have lost around $10,000 in addition to paying for the memberships."
"I wish I had listened to these reviews before dishing out over $5,000.00."
"I fell victim to my own stupidity and signed up for one of their programs."
Based on this information from HighYa reviewers, we believe there's a good chance you will be disappointed with the investment results you receive via Money Morning's advice.
The Bottom Line: Should You Try Money Morning?
Signing up for Money Morning's free newsletters is a risk-free proposition since you aren't paying any money to get tips or analysis.
However, we believe the advice we received from Sharma and the reader reviews left on HighYa indicate that you'll most likely be disappointed with the returns you get if you sign up for a paid membership with Money Morning.
If the site's services intrigue you to the point that you want to try it, we suggest signing up for their free newsletters first.
If the advice you get produces gains, then you may want to try the Passport Fellowship. Its $699 one-time fee is far cheaper than the company's trading services and its other memberships and Elite Services.
If you're convinced that you want to pay upwards of $5,000 to use the site's resources, take a moment to consider the credentials of the site's experts and the cost.
For example, neither Keith Fitz-Gerald or the oft-mentioned Tom Gentile is a federally-registered broker or investment advisers. Therefore, you can't look at their federal broker records and check any past rules violations or companies they've worked for.
Second, investment site SmartAsset indicates the average cost of a financial advisor is up to $2,500 to set up a financial plan and 1% to 2% of assets under management.
If you're someone who has assets of $500,000, your yearly fee to use an advisor could be as low as $5,000. This fee is equal to several of the services Money Morning offers.
However, you get the advantage of having face-to-face conversations with someone who is licensed to handle your money and invest it.
A paid subscription to Money Morning, however, affords you emails and newsletters but no face-to-face interaction. Also, the person giving you insight may have no investment training at all.
Customer Reviews
Posted on Jan 17, 2020
Paper Trade
Don't invest ANY of your money in these trades. Paper trade for several months before losing your real money. Just write down what the market price is today and see if the stock goes up. From these reviews, the best strategy might be to place a put (bet the stock price falls) but regardless, don't give them any money to be in a special investment advice service. These guys are proven scammers. Prove it for yourself.
Bottom Line: No, I would not recommend this to a friend
Posted on Nov 23, 2019
Fraud!
They lied about their system that worked with a long history. And the new super program/computer named ANNEY. The first 7 trades failed cost of trade loss near $20,000.00 plus cost of lifetime subscription $3450.00, then Shah stopped making recommendations of his foolproof system and started making simple put plus call option plays. He failed at that also. And they did not force me to get involved, I used my own stupidity.
Bottom Line: No, I would not recommend this to a friend
Posted on Jun 3, 2019
Horrible
I am following Keith, Barton, Chris, and Gillany with minimum equal amounts per trades since August of last year. Any money that we make, we lose more. It seems that they throw everything to the wall, including the kitchen sink and see what sticks, their letters to close a position is misleading, they say to take profits and yet you already lost most of the position of that options trade. These letters are designed to make people who are not following the trades think that "wow," they are great, we are making money.
Now they come up with the solution, instead of taking less and more quality trades they post their trades on video post, guys I do not need to see you make a trade recommendation, we paid you to make us money, no excuses.
It seems that these recommendations have to be analyzed, they are for traders that have the playbook.
Conclusion - you cannot make money with these guys, they are always on TV giving advice while we lose our money.
Bottom Line: No, I would not recommend this to a friend
Posted on May 19, 2019
Money seekers
They just want your money! I subscribed to the money Calendar and it is two weeks later and did not receive any entry or exit for any trade so far. In the meanwhile, they want me to subscribe to other schemes like Alpha 9. It's like I said, they want your money. Stay far away and if you bought any stuff with your credit card at Money Morning, block your card as quickly as possible.
Bottom Line: No, I would not recommend this to a friend
Posted on Mar 12, 2019
Great information!
Great information! You just have to do the opposite! When they say buy, just short them instead. It's simply a PUMP AND DUMP scheme.
You can bet that the players have bought the same stocks at a much lower price, then when they agree they advise their subscribers to purchase inflated stocks as the scammers DUMP their investments.
Why in real life would they tell the world how to make millions, and claim they have no interest in their own advice.
I spent 25 years of my life as a REAL LIFE oil company spy. I learned a lot more than just where to drill for oil! I hate to say this, but I helped a few companies make millions, and all I got was a day rate consulting fee. If only I had of invested $1000 in every company I spied against, and $1000 in every oil company I had as a client, I would now be a multi-millionaire.
Now folks, let me ask this: if you were digging a hole in your back yard to plant a tree, and you found a streak of gold nuggets, would you get excited and tell your neighbors? Send me $39 and I will give you my answer!
Bottom Line: Yes, I would recommend this to a friend
Posted on Sep 1, 2018
Take the next offer from the Nigerian Prince instead
This is how these services work:
- Get our free letter for spectacular gains.
- Yes, it is a free letter to pitch a subscription to the $49 for really spectacular gains.
- Yes, just $49 to present our $1,500 method for super spectacular gains.
- And that gets you pitches for "our super duper special $4,900 service to help us drain you dry faster."
And so on and on, I hope you get the idea. I have a list of at least 20 newsletters and services from this inter-related web of the different Oxford Club branches and each week they seem to present a new expert on another industry, stock, crypto, method. They know the exact time when ZYX will go up 100 times but somehow miss a 75% crash of crypto!!!
Listen to the reviews, except for the one five star shill.
Bottom Line: No, I would not recommend this to a friend
Posted on Oct 14, 2017
Outstanding service
I am a subscriber of two years. I have followed their recommendations randomly whenever I had time to read their recommendations.
Up to now, following these recommendations, I made enough money to pay for their service for the next 20 years. I intend to follow their recommendations less randomly and to renew my subscription until I cannot anymore take care of my personal affairs.
Bottom Line: Yes, I would recommend this to a friend
Posted on Sep 26, 2017
Rip off
What this company does is sell memberships to their various "analysts." Each of these charges separately for their skill level, mostly made up by the analyst themselves. They send out instructions about once a week that you are supposed to follow to become rich beyond your wildest dreams. So every time some new theme comes along they hire some character to be the analyst for that new situation. There is no concern given to the members of the analyst's teams. They are only concerned that you sign up for more services. The services run from $2000 to $4000. They make so much from selling memberships they don't have to an expert in their field.
I screwed up and joined $6000 worth of memberships, and so far have lost around $10,000 in addition to paying for the memberships.
Bottom Line: No, I would not recommend this to a friend
Posted on Jul 25, 2017
Listen to these reviews
I wish I had listened to these reviews before dishing out over $5,000.00. The advice which I have been daily analyzing (since I already paid for it) has been far from accurate! Some of the recommendations they give I thought I would invest $500.00 to test their theory. Guess what? I have a net LOSS in everyone so far.
This is purely an advertising scheme that does not deliver what they advertise! Just imagine how far ahead I would be now had I taken the over $5000.00 and put it to real use by investing with an actual investment company. I'm sure there might be some really legit companies out there, but this is not one! DO NOT waste your money like I did, use it wisely. I would not recommend this to my worst enemy!
Bottom Line: No, I would not recommend this to a friend
Posted on Jul 11, 2017
Yes, this is trick
I fell victim to my own stupidity and signed up for one of their programs. These people are experts at building inspiring videos from fake and misleading information. For the last month, I have done everything I can think of to contact. My message helps me the way their video says they will or send my money back. After a month and about literally 100 attempts I have not heard a word from these charlatans.
Yesterday I filed a complaint with the FTC. I have no idea what they will do if anything about my stupidity in signing up for one of the Money Morning packages.
Bottom Line: No, I would not recommend this to a friend
Posted on Mar 10, 2017
Money Map Press
I am profoundly disappointed in the general business model. I requested (multiple times) for a hard copy of the performance record for their various paid subscriptions ( I am a paid subscriber). After many generic replies, they will only provide this info on the phone, so there is no way to check the veracity of their response, not to mention they obviously do not wish to be held accountable. Oxford Club, conversely, readily releases a hard copy upon request.
Furthermore, all of Dr. Kent Moors services (Micro Energy Trader, Energy Advantage, and Energy Inner Circle) in addition to his London Energy conference in London of 2015, have all been met with significant losses. The overall performance, in my experience, has been less than the market indices.
Lastly, with respect to option recommendations by the various editors of the services (including Money Calendar, High Velocity Profits, Stealth Profits Trader, Capital Wave Forecast, et al.), never do they provide parameters, despite multiple requests, as to what to do when option trades go south. It appears they merely let the clock run out for near 100% losses. Of course, their caveat is "you risk 100% of your contract price," which is always the case, yet some general guidelines for losing trades could be offered. This is such a disservice for all those who are gullible to follow these editors.
I would not recommend this "financial advisory" service. Buyer beware!
Bottom Line: No, I would not recommend this to a friend
Our Promise to You
In order to safeguard you and ensure helpfulness and relevance, our compliance team manually assess every customer review before it goes live.
We have a zero-tolerance policy for fake reviews, and companies cannot control or alter any reviews at any time.