MoneyLion
Claimed This company has claimed this profile, is getting alerted on any new customer reviews entering this page, and may engage in dialogue with its customers to address their matters.

Companies cannot pay money or provide goods in order to remove or alter customer reviews.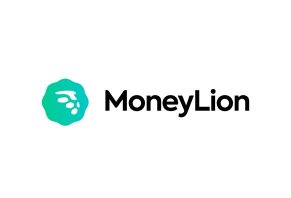 MoneyLion is an online banking, lending, and investment platform with paid memberships that cater to consumers with bad credit.
MoneyLion Review: What You Should Know
MoneyLion gives you fee-free banking, investing, cash-advances and credit monitoring in one web and mobile platform, with the option of paying a monthly fee for access to credit builder loans.
The fact that you can get your banking and investing needs met from one company is a big benefit. There are dozens of online banks and investing platforms. Choosing the right ones takes a lot of time. MoneyLion saves that time by offering multiple financial services in one.
Plus, if you're someone who has bad credit, MoneyLion's offer of cash advances, credit builder loans, and credit monitoring is a convenient way to get our finances back on track.
Understanding how MoneyLion's various services work and how they're all tied together can be overwhelming. We will simplify all of it for you and help you see MoneyLion's strengths and weaknesses.
What MoneyLion Offers
MoneyLion's main services are banking, investing, loans, cash advances, rewards, and credit monitoring.
Banking
MoneyLion's gives you a fee-free checking account with the following features:
MoneyLion debit card
No fees for monthly use, overdrafts, transfers, minimum balance or ATM withdrawals
Direct deposit
Security alerts for big purchases
Transfers between bank accounts
55,000 fee-free ATMs
Debit card use in foreign countries
Check deposit
MoneyLion will charge you a fee to use an out-of-network ATM. They have a $510 daily ATM withdrawal limit and a $3,000 daily debit-card spending limit.
Also, you can't deposit cash to MoneyLion, nor can you deposit checks without downloading a third-party check cashing app.
Finally, you must have a smartphone to use your MoneyLion checking account.
Investing
MoneyLion uses what's known as a "robo-advisor" to manage your investments. Basically, you tell MoneyLion what level of risk you're comfortable with, how long you plan to invest and what your goals are.
MoneyLion takes that information and puts your money into a group of stocks and bonds called an "ETF." They use their algorithms to manage the ETF, automatically adjusting it to eliminate underperforming portions. MoneyLion does not let you choose which stocks and bonds go into your ETF.
You can deposit money into this account whenever you want via one-time or recurring deposits.
While the management is free, you'll pay $0.25 per withdrawal from your investment account and a $1 quarterly administration fee.
Also, most ETFs charge various small fees for management, which the company deducts from your investment.
Loans
MoneyLion offers two types of loans: personal loans and Credit Builder Plus loans.
Its personal loans are between $1,000 and $3,000. To be eligible, you have to:
Be at least 18 years old
Earn at least $24,000 a year
Live in CA, DE, FL, IL, MO, NM, TX, UT or WI.
Your interest rate depends on your credit history, income, and other factors.
Credit Builder Plus loans have an APR of 5.99% and are as large as $500. What makes this "credit builder" loan different is how you pay it back. Instead of getting the money up-front and repaying the money after, you repay the loan first and get the money when your payments are done.
MoneyLion reports your payments to the credit bureaus. This means your credit scores will increase as long as you make your payments on time.
You get two clear advantages through Credit Builder Plus loans. First, you know your APR ahead of time, which most lenders don't do. Second, applying for these loans won't affect your credit scores.
You make payments for both loan types via your MoneyLion checking account or a checking account from another bank. If you set up automatic payments from a checking account, MoneyLion will lower your interest rate by 0.50%.
Cash Advances
MoneyLion's cash advance program is called Instacash. Through it, you can get cash advances of $25 and higher each month.
While a standard cash advance is free, you can pay more to have it delivered instantly via a "Turbo" payment:
Regular delivery to your MoneyLion account (takes up to two days): Free
Regular delivery to an external checking account (takes up to five business days): Free
Turbo to your MoneyLion account: $3.99
Turbo to your external account or debit card: $4.99
The cash advance is free, but MoneyLion will ask for a tip after they process your advance.
The drawback here is that their cash advance amounts are low and won't be able to bail you out of most expensive emergencies.
To repay your cash advance, MoneyLion withdraws what you owe from your connected checking account on the repayment date they set. If you don't have enough funds, they'll withdraw what you have and then attempt another withdrawal the following day.
If that doesn't work, they'll make a withdrawal from the alternate account they require you to give them when you sign up for Instacash.
Rewards
MoneyLion will give you cash rewards through multiple programs: Quests, Local Deals, and "Shake N' Bank."
Quests are goals MoneyLion sets for you. If you meet those goals, they give you cash rewards. Goals include:
Raising your credit score by 20 points
Activating a MoneyLion debit card
Connecting a bank account to your MoneyLion checking account
Local Deal rewards are what you earn when you use your debit card at retailers in your area. These rewards go as high as 12%. You must select "Pay with credit" at checkout to get the rewards.
Finally, if you have an investment account you can earn Shake 'N Bank rewards. Any time you spend at least $10 with your debit card, you'll get a notification that will unlock cash rewards. Tap on the notification, shake your phone and the app will display the amount of the reward you unlocked.
You can redeem your rewards for $25 gift cards at well-known retailers like Amazon, Starbucks, Target and Walmart.
Credit Monitoring
You can access your credit score at any time by logging into your MoneyLion account. This feature gives you access to your credit history, all your open credit accounts, and your TransUnion credit score.
MoneyLion Membership Structure: Core, Plus and Instacash
In each of the membership tiers below, we include details about Instacash, as the requirements are different for each tier and can be confusing.
Core (Free)
MoneyLion's Core membership is free and includes:
Checking account
Investment account
Instacash
Rewards
Credit monitoring
Core members get Instacash if you have at least $250 of direct deposits. You'll need to complete three direct deposits before you're eligible. MoneyLion will allow you to advance 10% of your average monthly direct deposit amount.
This membership is a good fit if you have a handle on your finances, don't need to build your credit and want one platform for your investing, banking and credit monitoring.
Plus ($19.99/mo)
You get all the features of Core plus Credit Builder Plus loans.
Also, the Instacash requirements are more flexible. You don't need monthly direct deposits but to get more than $25 at a time, you need to connect your Core account to an external bank account.
If you connect an external bank account, how much Instacash you get is based on how much you deposit to your account every pay period.
This membership is right for you if you want to build or rebuild your credit because only Plus members get access to Credit Builder Plus loans.
Instacash ($9.99/mo)
This membership is meant for you if all you want from MoneyLion is cash advances, as that's all this tier provides.
You'll get $25 to $75 in cash advances per month sent to a non-MoneyLion checking account. How much you get is based on how much money comes into your checking account each month.
Analysis of Customer Reviews
More than 200 MoneyLion customers have left reviews here on HighYa for a combined rating of 4.2-stars. 79% of readers would recommend the company's financial services to a friend. MoneyLion has many reviews on other websites as well. Here are the main takeaways:
Common Compliments
Smooth Borrowing Process: Many reviewers pointed out that it was easy to get a loan through MoneyLion. Approval and funds depositing is fast and the required payments are manageable.

Effective Credit Building: Multiple people noted that MoneyLion's various financial products helped them rebuild their credit scores. Through the Credit Build Plus loan, customers were able to raise their credit scores enough to open up new opportunities like getting an unsecured credit card or buying a car.

Comprehensive Money Management: People enjoy how they can have their checking, investing and lending on a single platform.
Common Complaints
Poor Customer Support: Many customers complained that MoneyLion's customer support is slow and unhelpful. We saw multiple cases of frustration about how long it took for the company's customer service department to respond to requests sent via the app or website.

Credit Reporting Issues: Customers have complained that MoneyLion incorrectly reports delinquent and overdue accounts to credit bureaus.
MoneyLion vs Traditional Banks, Online Banks, and Robo-Advisors
Joining MoneyLion's Core or Plus programs enrolls you in checking and investment accounts, and this may have you wondering why you'd need them if you're focused on building credit.
MoneyLion vs. Traditional Banks
MoneyLion's fee-free checking will save you $25 to $35 in fees you'd pay if you overdraft a traditional checking account. If you overdraft twice a month, on average, this saves you up to $70. That total could eliminate the need for a cash advance.
MoneyLion vs. Online Banks
While popular online banks like Chime can match MoneyLion's no-fee checking, they don't offer credit builder loans or an investment platform. Chime lacks the holistic approach you need if you're rebuilding or building your credit and financial health.
MoneyLion vs. Robo Advisors
And, on the investing side, well-known robo-advisors like Acorns and Betterment don't focus their products on people with bad credit. While they offer investment and checking accounts, they don't have cash advance and credit-builder loan options.
The Takeaway
What each of these three alternatives lack is a comprehensive platform that can help you through your long-term financial journey from bad credit to financial responsibility.
If you're struggling with bad credit, MoneyLion's platform can help you by offering low-interest loans to build your credit and then assisting you in building your financial future through their checking and investment accounts.
Additionally, you can go through this journey without ever joining another bank, investment site or going to a payday lender. MoneyLion's all-in-one approach offers a level of convenience and integration you can't find with your local bank or on online platforms like Chime and Acorns.
The Bottom Line: Should You Try MoneyLion?
In our opinion, MoneyLion's financial platform has advantages that can benefit people with good and bad credit.
If you've got good credit, you'll appreciate the fee-free checking and investing MoneyLion offers. However, if you're looking for an investing platform that gives you the freedom to pick individual stocks, MoneyLion is limiting.
If you've got bad credit, then MoneyLion's easy-to-access lending options can help you rebuild your credit and your financial skills. Their Credit Builder Plus loan can boost your score. Then, when you're ready to increase your financial literacy, you can leverage MoneyLion's investing, rewards and credit monitoring.
---
This company is actively collecting reviews from its customers. All reviews submitted are subject to moderation and approval to ensure they meet our

Review Guidelines

.

THE WORST BANKING!

By Shelby G.

,

Minnesota

,

Jul 7, 2020
Verified Reviewer

Overall Experience:

Terrible customer service.

Everyone gives you a different excuse as to where your money is.

A canceled transaction of $200 from Apple Cash has not been returned to my account for almost 2 weeks now. They keep telling me it will post today, then the next day today.

Now they tell me I have to file a dispute.

There is NOTHING to dispute.

I've spoken to Apple. They have released my funds the day the transaction was canceled. Now MoneyLion tells me 5-10 more business days after a dispute is filed.

They are complete BS.

I've also got another transfer I did from another account. Nope! Still not in my money lion account

STAY AWAY FROM THIS SO-CALLED BANK. They give you every excuse and hope you overlook the obvious!

They also tell you they'll expedite your issue to their engineering dept. Really?! Engineering department?

What a joke!

Give me my money that is rightfully mine or a lawsuit will be filed!

Bottom Line: No, I would not recommend this to a friend

---

Run far away from this company! Scam!

By Brandi D.

,

Orlando, FL

,

Jun 8, 2020
Verified Reviewer

Overall Experience:

HORRIBLE. DO NOT DO BUSINESS WITH THEM.

Do yourself a favor and check their reviews on BBB. They are a SCAM of a company.

I had a loan, paid it off from my investment account...well, due to a glitch in their system it apparently never got paid off. So instead of calling or emailing me to let me know this, they reported me to the credit bureau as 60 days late! As soon as I saw I reached out. They said they needed to escalate the issue to ensure it was a glitch and they would contact me back.

A week later...no one had contacted me. So I called again, same response, and they asked me to fill out a dispute form. So I did all of that.

A week later...still no update. So I went ahead and filed a claim with the BBB...a week later a girl named Jessica contacted me from MoneyLion. I called her back just a few minutes after her voicemail, and emailed her. No response...I tried again the next day. Same thing. Tried again...and FINALLY got ahold of her, she had no excuse as to why she was not responding.

She explained the issue and in order to just get it done I paid the amount, and asked for everything to be emailed. She agreed. Do you think I ever got an email? NOPE. I emailed her asking about it...no response.

I finally got an email from the BBB with all of the information including the resolution which was to take up to 30 days to fix the credit reporting. Well, it has been almost 30 days now, and initially, they reported the paid in full but did not fix the late items. And NOW they just changed it again and it says 90-119 days late! They have dropped my scored another 30 points!

I have been on hold 33 minutes now to speak to a supervisor...and the girl before told me...oh well, we can have you fill out the dispute form and wait. ARE YOU KIDDING ME! They are messing with my life now! I was disqualified for a house because of their error on my credit!

Bottom Line: No, I would not recommend this to a friend

---

DO NOT USE

By Crystal S.

,

New Orleans, LA

,

Apr 30, 2020
Verified Reviewer

Overall Experience:

Do not use MoneyLion to rebuild your credit or as a bank account - you have better options!

1 - They're not even reporting my payments to any credit agency. I've seen no change in scores, and I've checked my reports, they are not reporting.

2 - I called them to have my bank account information changed so they could take the usual monthly payment. I was assured over the phone the upcoming payment would be removed from the new account. Instead, they took it from the wrong account and overdrafted my account.

When I contacted them I was told that it takes 2-3 days for those changes to go through and because of that, they weren't going to credit me the NSF.

When I explained that the rep I spoke to AND the documentation on their website did not indicate this, they thanked me for the feedback and still refused to credit the NSF fee. I'm now out $70 in the middle of a pandemic when money is incredibly tight because of a lack of communication. Beyond furious.

3 - Their $20 membership fee is BS and pretty much a money grab. There is nothing inside of the MoneyLion app that will help you that you can't get from a site like WalletHub or Credit Karma.

So to recap the credit building is a lie. Membership fees are a scam. They're greedy as heck and refuse to simply do the right thing based on a mistake THEY MADE.

If you need quick cash use an app like DAVE. Dave is wonderful! MoneyLion is a joke. I was in a desperate situation and needed the cash and I regret this deeply. Don't make my mistake, DO NOT USE MONEYLION.

Bottom Line: No, I would not recommend this to a friend

---

Worst "customer service" EVER!

By MJ C.

,

Slidell, LA

,

Mar 3, 2020
Verified Reviewer

Overall Experience:

I just happened to have to file a dispute for a charge, no worries, done it with other banks, pretty standard process. Not with these thieves. Without any notification or disclosure, my account was frozen and debit card canceled while they research the dispute...Never have I had a bank withhold my fund for a dispute, especially without some type of indication of the process. I've been repeatedly contacting support because the website reflects as though I have no account, funds, card, anything. Which is crap because I have direct deposit set and have gotten verification of deposit acceptance. This is a horrible way to conduct people's funds. I'm now subject to numerous fees, and lack of necessary money because they won't do their job, As soon as I get all my money, I'm closing this so-called bank and I've already reported them to the BBB and Consumer Reports.

Bottom Line: No, I would not recommend this to a friend

---

Advertisement

---

They'll steal your investments

By Nathanael H.

,

Portland, OR

,

Nov 13, 2019
Verified Reviewer

Overall Experience:

I was using the MoneyLion to work on my investments for a while before MoneyLion forced me to change my membership agreement to access my account. Afterward, I called many times stating I did not accept those changes but they failed to acknowledge their wrongdoing. This is a scam company and they will steal your investments.

Bottom Line: No, I would not recommend this to a friend

---

Horrible customer service

By Daniel G.

,

La Puente, CA

,

Sep 25, 2019
Verified Reviewer

Overall Experience:

Been a customer over a year and yet when I need customer support they're nowhere to be found. Long wait times on hold for a customer support agent to assist you, that's if you're lucky enough to have anyone pick up. Emails are auto-generated and useless. Makes a customer feel like nothing horrible experience!

Bottom Line: No, I would not recommend this to a friend

---

Falsely reporting negative payment history on credit report

By Rekiyatou J.

,

Jacksonville, FL

,

Sep 5, 2019
Verified Reviewer

Overall Experience:

Made every single payment on time. They have destroyed my credit by reporting I paid 60-90 days late. Management has apologized on several occasions with the promise to correct the error, which to date never happened. Cannot speak with anyone on the phone. They are AWFUL! I will never do business with them again!

Bottom Line: No, I would not recommend this to a friend

---

NO CUSTOMER SERVICE

By Vince M.

,

Bethesda, MD

,

Jul 10, 2019
Verified Reviewer

Overall Experience:

They never answer the phone and it takes AGES to get a response when you submit a ticket. Very frustrating. Good potential of being a great company, but if they don't invest in their customer service they are going to fail.

Bottom Line: No, I would not recommend this to a friend

---

Low interest

By Leeaza H.

,

Georgia

,

May 13, 2019
Verified Reviewer

Overall Experience:

This is a great loan place that has low interest and helps you save at the same time. I will recommend this before trying any other loan. When joining MoneyLion Plus you can earn reward points and once you get 2500 points you will qualify for a gift card, it has many options from restaurants to clothing and shoe stores. I highly recommend you to work with this company, you will save a lot of money.

Bottom Line: Yes, I would recommend this to a friend

---

Very good app, kinda confusing at first though.

By Landon A.

,

Hammond, LA

,

May 9, 2019
Verified Reviewer

Overall Experience:

This app is very new to me. I do have problems with enrolling free credit monitoring, I have to wait 31 days, which I didn't like. All my info was very correct. But the app is pretty amazing, it has a very good variety of pluses.

Bottom Line: Yes, I would recommend this to a friend

---

Placing my MoneyLion Plus account as delinquent because I requested my account be closed for personal reasons.

By Vincent R.

,

Banning, CA

,

May 7, 2019
Verified Reviewer

Overall Experience:

I had a MoneyLion investment account for approximately 6 months. During that time, my account was in good standing. I also had taken out a personal loan for five hundred dollars. My loan, also was in good standing, and I paid it off early. I contacted MoneyLion customer service to request that my money lion investment account be closed, due to the fact that I was robbed at gunpoint while I was leaving my bank's ATM machine. I was also badly assaulted. This happened while I was in a wheelchair, as I am wheelchair bound. My wallet was also taken with all my credit cards and personal information. I was told by the police to close all my accounts and to inform all my creditors that I was a victim of a crime. All of this was told to MoneyLion. They closed my account and transferred my investment funds to my money lion checking account. Within 2 weeks after closing my MoneyLion Plus account, MoneyLion reported my account as delinquent to all three credit reporting agencies, and my credit score dropped 76 points. This was done out of spite for me closing my account, as I was never delinquent. I called their customer service department numerous times and was given run arounds. Nobody I spoke to had any information as to why they reported me delinquent.

Bottom Line: No, I would not recommend this to a friend

---