MoneyLion
Claimed This company has claimed this profile, is getting alerted on any new customer reviews entering this page, and may engage in dialogue with its customers to address their matters.

Companies cannot pay money or provide goods in order to remove or alter customer reviews.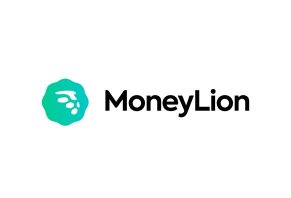 MoneyLion is an online banking, lending, and investment platform with paid memberships that cater to consumers with bad credit.
---
This company is actively collecting reviews from its customers. All reviews submitted are subject to moderation and approval to ensure they meet our

Review Guidelines

.

Liars

By Michael B.

,

Florida

,

Nov 13, 2018
Verified Reviewer

Overall Experience:

These people are FULL of it. I've paid my loan off, I never missed a payment, never was late, I even paid it off early, but once I requested my investment money back, all I got was the runaround. I've been waiting over a month and still haven't received my money. Do not borrow from them, they are not right. When I call I sit on the phone and all of a sudden it hangs up.

Bottom Line: No, I would not recommend this to a friend

---

It's worth checking out

By Keith P.

,

Raleigh, NC

,

Nov 8, 2018
Verified Reviewer

Overall Experience:

When I initially downloaded this app, I thought it was going to be just another bank app. What I've learned in the period of time I've had a MoneyLion account is, this is more than just a banking app. They give great opportunities on loans, rewards, and other financial needs or wants. I recommend this to people who are looking to rebuild their financial situation, get good loan rates, and or have their finances listed in one place for easy and organized access.

Bottom Line: Yes, I would recommend this to a friend

---

Great app

By Leslie R.

,

Mississippi

,

Nov 7, 2018
Verified Reviewer

Overall Experience:

Awesome app and a great way to save money. I have been telling everyone about it. The loan option is great with a great way to pay it back easily. It's perfect for people who have trouble saving and trying to work on fixing credit.

Bottom Line: Yes, I would recommend this to a friend

---

Scam!

By Edward K.

,

Morgantown, WV

,

Nov 5, 2018
Verified Reviewer

Overall Experience:

My wife stupidly opened an account with these thieves thinking that it would improve her credit score. They didn't do a thing for her other than suck membership fees out of our bank account, causing the account to be overdrawn and me having to pay my hard-earned money to pay the overdrafts and bank fees. This happened twice. She even called them to stop her membership, but today they took TWO membership fees. I went to the bank this morning to close that account. Now I'm going to file an Attorney General consumer complaint. Scam!

Bottom Line: No, I would not recommend this to a friend

---

Advertisement

---

Beware

By Jesse V.

,

New York

,

Oct 27, 2018
Verified Reviewer

Overall Experience:

Thus far I have yet to have a good experience beginning with customer service being rude and condescending. The $1 cashback bait for swiping only works when it wants to. As of today they owe me $4 for unregistered login. I am not holding my breath, I'm sure they don't care. Save yourself from wasting your time unless you really need the $500 upfront.

Bottom Line: No, I would not recommend this to a friend

---

I love the customer service

By Kenya H.

,

Greensboro, NC

,

Oct 10, 2018
Verified Reviewer

Overall Experience:

I love the way everyone works by helping solve any issues I have had, and I thank you all for the service. I will continue to be a customer with this company. I will refer friends and family.

Bottom Line: Yes, I would recommend this to a friend

---

Good App. People need to learn how to read before they sign up for things

By Mario V.

,

New York

,

Sep 30, 2018
Verified Reviewer

Overall Experience:

Okay, I've had no problems with Moneylion aside for a few minor things but it comes with a new up and coming company who is just starting out.

So first off, everyone here who is giving them bad reviews and calling them a scam really need to know what you sign up for before you actually sign up. Meaning, read all the terms and all that other stuff.

They explain everything about how they operate and how the app works if you just look.

Secondly, whoever says they're a scam please explain to me how with a good reason. You take a $500 loan, you pay back a determined amount based on your pay cycle. This actually helps you because it breaks up the monthly payment.

The Membership now – Yes, you pay $79 a month, but if you pay attention or read the terms before you sign up it tells you that $50 of that payment goes towards your investments/savings account. Again that is broken up according to your paycheck cycle. Mine is weekly so $11.52 goes into each week.

Then they tell you that you have the opportunity to actually get the membership free if you also log into the app everyday and just swipe through the cards and will give you $1 a day for that. So, in reality, you pay NOTHING.

People need to realize that the money is going into an investment account. They are not liquid accounts, meaning, they have to sell the shares to liquidate them before they can fund the money back. Also, they say in the terms that if you pay back your loan you can get another one BUT you have to keep $150 in your investment account at all times as COLLATERAL to your loan. The loans are SECURED loans.

The only thing you really pay for is the loan plus very little interest. The whole purpose to the app is to help you save money, so they offer you 500 bucks if you need it so you don't have to dip into the savings account.

If you want all of your money back, you have to make sure the loan is paid off and cancel the membership entirely. Yes, their Customer Service is a little shaky but they are a new company, glitches and errors or whatever is going to come with any new company

Bottom Line: Yes, I would recommend this to a friend

---

Horrible experience

By Marie A.

,

New York

,

Sep 26, 2018
Verified Reviewer

Overall Experience:

My overall experience with MoneyLion was horrible. They are so fast to take $29 every other week from my account plus other fees, which total to over a $100 per month after I took $500 loan. Needless to say, the headache following up on my money that they're supposed to deposit into my account is still in process. I've canceled my Plus membership and paid my loan over a month ago but still waiting for my money? They will lure you into getting points to get a $25 gift card just get all your personal information. I'm a US Veteran and have a 753 FICO before, now it's down to 733. It hurts vs. help build my credit score. Their customer service sucks in terms of following up on members who canceled membership and will tell you they're always understaffed? Horrible experience with MoneyLion. Beware of this app.

Bottom Line: No, I would not recommend this to a friend

---

Overall Experience:

One of the best apps that I've used in a while. It has helped me to realize that my credit score is not that bad and it can't be fixed, and I plan to continue to fix my score using this app. I also plan to use this app to budget and save money and hopefully at the end of the week I will become a full member.

Bottom Line: Yes, I would recommend this to a friend

---

Loan and services

By Jennifer M.

,

Dayton, OH

,

Aug 17, 2018
Verified Reviewer

Overall Experience:

I have had a positive experience with MoneyLion so far. I love that you can earn rewards with their app. Their loans are easy to get as well. I would refer them to a friend. They also help you keep track of your credit.

Bottom Line: Yes, I would recommend this to a friend

---

Won't let you cancel

By Dorothy B.

,

Tennessee

,

Aug 6, 2018
Verified Reviewer

Overall Experience:

MoneyLion gives you basic info you can get from Google, and MoneyLion Plus is just an excuse to push loans on people. I tried to cancel my MoneyLion account today because I noticed they were still trying to charge my bank account even though I hadn't used the service in two months. I don't and never have had a loan with them. I contact customer service to cancel with them, and the rep tells me I have to pay $143.79 in order to cancel. $143.79 to cancel a membership I couldn't use already. I honestly would avoid MoneyLion. It's not worth the hassle.

Bottom Line: No, I would not recommend this to a friend

---