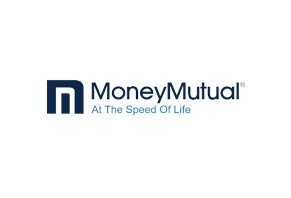 MoneyMutual is a payday lender that matches individuals with short-term lenders based on their specific criteria.
About MoneyMutual
Based out of Las Vegas, NV, MoneyMutual is a payday lender-matching service that can help you find a short-term loan of up to $1,000. The company claims they are the largest network of its kind, and unlike much of their competition, also provide installment loans, lines of credit, title loans, and auto equity loans.
MoneyMutual holds an F rating with the Better Business Bureau, though they only show one closed complaint within three years. Online customer reviews of MoneyMutual's lenders are almost wholly negative, with the most common complaints including excessively high interest rates, unauthorized bank account withdrawals, and unclear repayment terms.
How MoneyMutual Works
MoneyMutual is not a lender; instead, they have "built a large, dedicated network of short-term lenders" to help you find a payday lender that best meets your needs. These loans typically range between $300 and $1,000, and are meant to be repaid in full within 2-4 weeks. Regardless of your loan amount though, all of the company's lenders are required to comply with their Code of Conduct, which is claimed to help protect your privacy and personal information.
In order to qualify for a payday loan through one of MoneyMutual's lenders, you'll need to meet at least four basic criteria:
Currently have a job, or receive regular income (such as a disability or Social Security)
Make at least $800 per month
Are 18 years of age or older and a U.S. resident
Have a checking account
According to the MoneyMutual website, the loan process occurs over four steps:
Fill out the online application form in less than five minutes.

You'll then be matched with a participating lender based on your individual needs, as well as the lender's specific criteria.

Next, you'll be redirected to the lender's website, where you may be required to fill out additional information. The lender will also provide you with details about your loan, such as total amount, any associated fees, and interest rate.

After everything has been completed, the money will be deposited directly into your bank account in as little as 24 hours.
If you have any questions during the process, MoneyMutual provides live online chat support, as well as phone assistance at 1-800-809-2138.
MoneyMutual Pricing
While payday lenders are known for their very high interest rates, none are displayed on the MoneyMutual website, since the company only matches you with a lender, and does not perform the actual lending.
As such, you'll need to thoroughly review your loan paperwork prior to accepting it. If you have questions or don't understand something, make sure that you bring this to the lender's attention before proceeding.
Bottom Line
Based on our research, MoneyMutual does appear to be a legitimate business that matches individuals who have primarily poor credit with short-term (aka "payday") lenders.
However, these types of lenders have a well-earned reputation for extraordinarily high interest rates, which ultimately leave you paying much more than the original loan amount.
Also, because MoneyMutual only acts as an intermediate party between you and the lender, you have no recourse against the company if something should go wrong with your loan.
While they claim that all their lenders adhere to a Code of Conduct, a wide variety of online reviews cited that they were required to pay exorbitant "loan fees" on top of the already extraordinarily high interest rates; unauthorized bank account withdrawals (sometimes more than once per month); unclear interest rate/repayment terms; and much, much more.
All in all, based on the thousands of online complaints about MoneyMutual, unless you have absolutely no other options, you may be best served by staying away from any kind of cash advance lender.
» See Also: Payday Loans 101: What You Must Know Before Borrowing
Just wrong

By

Rebecca F.

,

Westfield, NC

,

Sep 18, 2018
Verified Reviewer

I went online and filled out an application to receive a loan because I had something come up. I received an email saying I was approved for $5000 and to call them back. I called, and which I was asked how much I needed, I said just $2000. He then asked what bank I was at, which I had already stated in my application, and he wants to tell me he didn't deal with that bank!? Thanks a lot MoneyMutual!

Bottom Line: No, I would not recommend this to a friend

---

14 out 14 people found this review helpful

In debt forever

By

David

,

Raleigh NC

,

Jul 14, 2015

They help put you in debt that last forever. There is a ton of small print. If you don't pay it off almost immediately you will pay incredibly high interest rate. More than most states will allow but these loan sharks find a way. They do not report to the credit agencies. They just take advantage of desperate people that can't afford to take conditions of the loan reviewed by a lawyer.

Bottom Line: No, I would not recommend this to a friend

---

Advertisement

---