MoneyMutual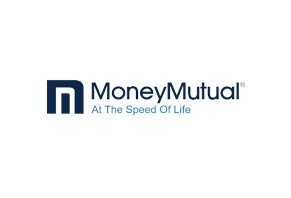 MoneyMutual connects you with lenders who provide loans from $250 to $2,500. While the site is legitimate and safe, they do not list their lenders or the rates and fees you could pay.
MoneyMutual Review: Is It the Right Option for You?
What Is MoneyMutual?
MoneyMutual is an online marketplace for consumers with poor credit who are looking for quick, payday-style loans from $250 to $2,500 in as little as 24 hours.
The company says their defining quality is how easy it is to get a loan from the lenders they work with.
"We've made our site as easy to use as possible so you can get in and find what you came for," the company's promo video says. "Find the money you need at the speed of life."
As you consider MoneyMutual, it's important to understand the types of loans they offer and how to get them, the company's list of lenders, safety and what customers say about their experience.
We'll cover each of those areas in our review.
MoneyMutual Loans and How to Get Them
MoneyMutual offers the following types of loans:
Short-term
Cash advance
Payday advances
Installment loans
Personal
Line of credit
Title
Auto equity
Exactly which loan you get is something you'll discover after you do a quick, five-minute application on MoneyMutual's website. You must meet the following requirements to be eligible for a loan:
Earn at least $800 a month
18 or older
Not a Connecticut resident
Have an active checking account
Employed or receive a steady income
MoneyMutual is not the company giving you money. They take your application and submit it to the lending standards of the lenders they're connected with.
Those lenders plug your application's metrics into their lending standards and then approve you or deny you.
Once you submit your application, MoneyMutual will not run a credit check. However, any lenders who consider giving you a loan will run your credit.
If multiple lenders check your credit, you could see your credit scores drop by more than five points if those credit checks aren't lumped together. You have no control over this, so it's a bit of a gamble.
To reiterate, you don't get to choose the types of loans the lenders offer you. Lenders do that for you based on your credit history, your credit scores, your employment status, your expenses as well as your income.
If your scores are low and you don't have a job or you don't make much money, your loan will most likely be riskier either because it will require you to offer up your car as collateral or because your rates and fees will be high.
This highlights another point. MoneyMutual does not tell you what your APRs and fees will be; that's up to the lenders who get your information. Therefore, you can't know ahead of time how much your loans will cost you.
MoneyMutual does not list who their lenders are.
Choosing the Right Loan from MoneyMutual's Lenders
Be prepared to receive phone calls, texts, and emails from lenders who want to offer you a loan based on your MoneyMutual application.
The onslaught of communication may be overwhelming. You will need to be prepared to ask pointed questions of the lenders and not allow them to pressure you into signing up for a loan:
What is my loan amount?
What is my interest rate and APR?
What fees will you charge me?
How long do I have to pay off my loan?
When do I have to make payments?
Asking these questions produces the information you can use to decide which loan offers the best rates and repayment terms.
If you have the opportunity to choose from all the loan types we listed earlier, the following classification will help you understand which loans are better, in general, than others:
Installment loans
Personal loan
Lines of credit
Short-term
Cash advance
Payday advance
Auto equity
Title
Installment and personal loans tend to have clear and simple terms. Lines of credit are a bit more complicated but still tend to have better terms than the next five loans on the list.
As you move down the list, the risk increases because the payments tend to be quicker and the penalties for not paying are higher.
The auto equity and title loans are to be avoided at all costs, as the lender can craft the terms of your loan to increase the chance they can take your car for a loan that may be as low as $250.
Another important step in negotiating with lenders is to understand how much money you have to repay your loans. If you can only afford $25 a week and your payments are $50 a week, wishful thinking won't help you.
In fact, your inability to pay could result in your account going to a debt collector that will most likely be aggressive in collecting your money.
Not only that but your credit score will suffer even more if your account goes to collections.
If you find yourself in a dispute with your lender and they are unresponsive, MoneyMutual's fine print says you can email them with your concerns at customerservice@moneymutual.com or call them at (844)276-2063.
Is MoneyMutual Safe?
According to the company's fine print, they protect your personal information with secure-socket layering (SSL), a reliable form of internet security.
They will, however, send the personal information you give them to more than just lenders.
Their fine print says your information could go to financial service providers, credit bureaus and marketing products and services.
Money Mutual says you can opt-out of them sending your personal information to other companies. If you do, though, you won't be able to get a loan through their lenders.
The company operates under the best practices outlined by the Online Lenders Alliance, a group of companies similar to MoneyMutual.
This group policies its members by doing frequent checks of members' websites to "weed out improper behavior" and reporting their findings to the Federal Trade Commission (FTC).
As such, there's a higher chance that MoneyMutual's website material will meet the OLA's standards of truthfulness.
The Bottom Line: MoneyMutual Pros and Cons
Our research indicates that MoneyMutual's best feature is that it takes about five minutes to submit an application that, in theory, brings you loan offers from multiple lenders. This saves you a lot of time and stress, especially if you're used to driving around to places that give loans to consumers with bad credit.
The other benefit of MoneyMutual is that you have time once you get your loan offers. You can create a document that compares the rates, fees, and terms of all the loans you could get without having to face the pressure of face-to-face interaction.
The downside to the site is that you have no control over who contacts you, as they won't send your information to lenders if you choose to opt-out of their information-sharing policies
Furthermore, you won't have any idea what your rates, fees, and loan terms until you talk with a lender.
And those lenders know that you're in need of money, so they may try to reveal as little as possible about the rates and fees of your loan.
In general, smart financial decisions happen whether you've got bad credit or excellent credit. Just because you're in a jam because of your poor credit shouldn't stop you from thinking through your decision.
Ask the lenders the questions we mentioned earlier, know how much you spend on loan payments and match yourself to the situation that works the best for you, not the quickest. The more control you take over your money, the less control lenders will have.
Just wrong

By Rebecca F.

,

Westfield, NC

,

Sep 18, 2018
Verified Reviewer

I went online and filled out an application to receive a loan because I had something come up. I received an email saying I was approved for $5000 and to call them back. I called, and which I was asked how much I needed, I said just $2000. He then asked what bank I was at, which I had already stated in my application, and he wants to tell me he didn't deal with that bank!? Thanks a lot MoneyMutual!

Bottom Line: No, I would not recommend this to a friend

---

In debt forever

By David

,

Raleigh NC

,

Jul 14, 2015

They help put you in debt that last forever. There is a ton of small print. If you don't pay it off almost immediately you will pay incredibly high interest rate. More than most states will allow but these loan sharks find a way. They do not report to the credit agencies. They just take advantage of desperate people that can't afford to take conditions of the loan reviewed by a lawyer.

Bottom Line: No, I would not recommend this to a friend

---

Advertisement

---