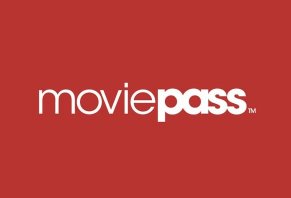 Movie theater fans will love MoviePass, a subscription service whose plans provide daily free movie tickets or three free tickets a month. It's a good fit if you go to the movies at least twice a month.
What Is MoviePass?
MoviePass is a movie theater subscription service offering a pair of ticket plans that work at more than 90% of movie theaters in the United States.
The company is unique in that it has become the premier movie theater subscription service among very limited options, not to mention the fact that their affordable monthly fees provide tremendous value for avid moviegoers (more on that later).
The company was founded in 2011 by Hamett Watt and Stacy Spikes. Previous to MoviePass, Watt founded multiple companies. Spikes has the movie theater and entertainment background. He served as a VP at October Films and Miramax Films, as well as VP at Sony Music.
The company made big news in August 2017 when it lowered its monthly subscription fees below $10 but, at the same time, the onslaught of new customers the lowered subscription price brought – about 1.8 million – created various customer service problems to light.
Is MoviePass worth it? What are the benefits and limitations of the program? Is there any fine print you should be aware of?
These are the types of questions we're going to answer in this review via in-depth research of the company's site, FAQ page and fine print.
How MoviePass Works
The application process to get a MoviePass membership is relatively quick but there are a few things you need to know.
Basically, you go to their website or their app and sign up for one of two accounts – one gives a free movie ticket every day and is $9.95 a month, while the other gives you three tickets a month for $7.95.
From there, you'll have to wait 7-10 days to receive a MoviePass debit card that you'll use at the theater to obtain your free ticket.
Pro tip: MoviePass is a month-to-month contract, so you can cancel at any time without paying any cancellation fees.
How to Buy a Movie Ticket With MoviePass
Once you receive your MoviePass card in the mail, you're ready to start cashing in on your free movie tickets.
Keep in mind, however, that you can't buy advance tickets with your subscription. In other words, you can't go to your local theater's website and purchase tickets with your MoviePass card.
The program is set up with a two-step process. The first step is to actually go to the theater where you want to watch the movie, open your MoviePass app and check in. If your location services are functioning as they should, your app will recognize the theater you're at and show it as an option for checking-in.
Once you check in, then you have a 30-minute window in which you can use your card to buy a movie. Paying for the ticket is the same as if you were doing so with a credit or debit card. You go to a kiosk or the ticket window, tell them which movie you want to watch and then hand them your MoviePass card.
According to the site's FAQ page, IMAX and 3D movies are not part of the subscription, so you can't watch them with your membership.
At the time of publishing, there were two ways that your post-purchase experience would go. Some members wouldn't have to do anything after the purchase. However, some members were part of the company's beta ticket verification program.
Basically, if you're selected for the program you have to upload a photo of your ticket stub into the app so that MoviePass can verify the purchase was legitimate and that you're not abusing the system by, for example, watching more than one movie in a day.
The ticket verification beta has had some issues, which we'll talk about in the next section.
Consumer Reviews of MoviePass
As we mentioned earlier, MoviePass underwent some growing pains when its membership numbers hit 2 million after its new pricing structure kicked in.
Among the complaints from consumers that we saw, those who were involved in the ticket verification process said that there were times that the service rejected their verification even though the tickets clearly noted they were MoviePass purchases and were made on the day of the verification.
Other complaints about the service include users who faced issues at movie theaters because of their MoviePass subscription. We also read a complaint from a customer who said their MoviePass card took four months to show up and they were charged for the four months they didn't have the card.
Others said that communication with the company's support team was slow and cumbersome.
How MoviePass Compares to Cinemark Movie Club and Sinemia
At the time of publishing, MoviePass had two main competitors: Cinemark Movie Club and Sinemia. The following table will highlight the differences and similarities between the three. Afterwards, we'll talk about how they rate against each other:
| | MoviePass | Sinemia | Cinemark Movie Club |
| --- | --- | --- | --- |
| Plan prices | $9.95/$7.95 | $15/$10 | $8.99 |
| Tix incl. in best plan | Up to 31 | 3 | 1 |
| 3D Included? | No | Yes – 1 a month | No |
| Advance purchase | No | Yes | Yes |
| Discounted tickets | No | No | Yes |
| Couples Option | No | Yes | No |
| Theaters included | Multiple nationwide | Multiple nationwide | Only Cinemark |
| Phone support | No | No | Yes |
MoviePass has the clear advantage in the tickets included in their best plan. You can use their $9.95 option to see one movie a day which is, in any month but February, three times as many tickets as you can get with Sinemia and at least 30 times as many as you can get with Cinemark's program.
However, once you move past their one-a-day tickets, MoviePass' advantages start to crumble. For example, you can't watch any 3D or IMAX movies with their pass, while Sinemia allows one a month.
Also, MoviePass requires you to purchase your ticket on-site whereas the other two subscriptions let you do advance purchases through their app or their website.
Cinemark has the advantage in discount tickets and customer service, as you get $8.99 tickets for guests and you can call a phone number to get support. We tried out their phone support line; it took less than 60 seconds to call the number, select the options and talk with a real person. Both MoviePass and Sinemia use a contact form for support – there is no direct phone number to customer service.
As for a couples option, Sinemia does provide one at double the cost of the individual plans. However, based on our research, there didn't seem to be any real cost or features advantage to getting a couples' membership as opposed to two individual memberships.
And, finally, both Sinemia and MoviePass have no restrictions on which movie theater brands you can use, whereas Cinemark's program only works at Cinemark theaters.
Based on our research, we believe that MoviePass is the best option among the three leading movie ticket subscription services because it offers the better value for both their $9.95 and $7.95 plans.
The Final Word: Pros and Cons of Using MoviePass
Based on our research, we believe this movie ticket subscription's strength lies in the value it offers. The fact that you can get a free movie every day of the week is unparalleled among similar services.
The downside to this service as compared to Sinemia and Cinemark is that you can't buy tickets in advance, which means you'll never have 100-percent certainty that tickets are available until you're actually at the movie theater or you call ahead.
The other drawback to this service and to all movie services is the reality that the average American, according to the Motion Picture Association of America (MPAA), watches about five movies a year in the theater.
Let's assume that those averages carry over into a MoviePass subscription and that the average member goes to the movies five times a year, all in separate months. You'll end up paying $119.40 for your year-long subscription, while only using the service five months out of the year. That's more than $69 in wasted subscription fees.
Based on these pros and cons, we believe that MoviePass is a good fit for someone who already goes to the movie theater at least twice a month and wants a way to save money on ticket prices. Why twice a month? The MPAA notes the average price of a cinema ticket was a few cents less than $9 in 2016, making a once-a-month visit to your theater cheaper than a MoviePass monthly subscription.
» Your Might Also Like: How to Cut the Cord and Get Rid of Cable: Step-By-Step Cord-Cutting Guide
Not a good deal

By

Heather S.

,

St. Louis

,

Sep 8, 2018
Verified Reviewer

I purchased it 7/10 and got the card on 7/16. I was billed immediately and rules changed within two weeks, so I canceled twice 8/13 and 8/14 before next billing date of 8/16. They billed my credit card and deactivated my account the same day. So I paid for two months and received one month of service. They did not refund charges. So I'm awaiting my request for a refund and had to have my credit card block the charges.

Bottom Line: No, I would not recommend this to a friend

---

Awful

By

Tina D.

,

Fayetteville, AR

,

Sep 3, 2018
Verified Reviewer

We purchased two passes in March 2018, for what was supposed to allow us to see one movie each, every day if we chose. It was great for a few months but then it started not working at all for a couple weeks. We got an email indicating they were having difficulties but would be honoring yearly subscriptions (like ours). Now they've decided they're going to "graciously" allow us to see three movies per month. This dishonest company is not worth your time.

Bottom Line: No, I would not recommend this to a friend

---

Advertisement

---

Joke, garbage, scam, or call it whatever you like

By

Bob P.

,

Washington DC

,

Aug 18, 2018
Verified Reviewer

It started as a sincere idea, but it has turned into a scam, possibly a Ponzi scheme. I got ripped off with my annual subscription, many others, I am sure. Forget about complaining, problem resolution, or asking about your money back. Just check the BBB review of their business. It's getting to the point of considering legal actions against potential fraudulent business practices.

Despite all the facts, I keep seeing an individual, apparently, the business owner, being interviewed online and on TV, and stating how the sun keeps shining and optimistically promising stability and a bright future. Mister, the discrepancy between what you are saying and what really goes on in reality is called lying. If I was in your shoes, I would certainly talk to an attorney and made sure the meanings of liability, fraud, and class action lawsuit are clear and understood.

Bottom Line: No, I would not recommend this to a friend

---

Worst...scam...ever!

By

Dale S.

,

Parker, CO

,

Aug 10, 2018
Verified Reviewer

It's hard to describe just HOW lousy this thing is! You can "communicate with a MoviePass Associate," uh, HOW?! They probably have ONE person in Pakistan who reads these texts, picks the ones he/she wants and ignores the rest. Why anyone would pay nearly a hundred bucks per month PER PERSON without the ability to CALL when there's a problem is beyond me.

Then, if you're unfortunate enough to go to a film and being told "only seats left are front row and you can get a refund if you don't like them," well, you're in for a REAL treat! We did that two nights ago, and when we went to a different theater 10 minutes away the app said: "you've used your one ticket a day, sorry!" Uh, no we had NOT used our MoviePass that day! So we ended up paying FULL PRICE for two tickets we SHOULD have gotten for free!

Nice try, MoviePass, you NAILED us for nearly 200 bucks...you won't get us again!

Bottom Line: No, I would not recommend this to a friend

---

Advertisement

---

If I could leave zero stars I would

By

Samantha S.

,

Kansas City, MO

,

Jul 7, 2018
Verified Reviewer

If I could leave zero stars I would.

We purchased two memberships for our in-laws for Christmas and have yet to be able to use them. One didn't work because they quit carrying the app for the type of android my mother-in-law has AFTER it was already purchased and downloaded on her phone. My father-in-law's had an error that no one could ever fix even though it was an up-to-date iPhone.

They said they would escalate it and have someone call us in 24 hours which never happened. I called back a week later to just get a refund as it was over four months since we bought them and were never able to use them. I was finally able to get someone to issue me a refund, which also never came to my account and has now been a week. I called my bank and they said there was nothing even pending.

I tried to call their customer service again but it is unreachable as they say they have a high call volume and I tried to send an email to which there is no longer a link to their service department. So apparently I'm out $150?!

Bottom Line: No, I would not recommend this to a friend

---

1 out 1 people found this review helpful

Crooks!

By

Claude L.

,

New York

,

Jul 6, 2018
Verified Reviewer

I was given a MoviePass but never received the card from the company. When I reached out to them, they said they would send me another one, which they never did. And when I got back to them once more to complain, I got an automated answer saying that my "ticket" was closed. There is no way whatsoever to contact them through their website as you first have to pay for a new subscription, which I am of course not willing to do. The company sucks!

Bottom Line: No, I would not recommend this to a friend

---

1 out 1 people found this review helpful

Bait and switch

By

Tim S.

,

California

,

May 30, 2018
Verified Reviewer

I was initially very happy with my MoviePass purchase. It really makes it affordable to go to the movies on a regular basis. Shortly after subscribing, however, they began making me take pictures of my ticket stubs, in addition to the cell phone validation system they use, which I was already not crazy about but accepted as a reasonable nuisance for the value it provided. Interestingly they did not require this of my wife, who sees fewer movies than I do. Given this, I cannot help but wonder if this is their tactic to discourage high volume users (two movies a week in my case) from using/renewing the service. As a result I would not recommend this service.

Bottom Line: No, I would not recommend this to a friend

---