MoviePass Reviews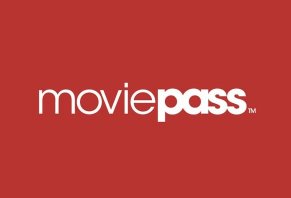 Movie theater fans will love MoviePass, a subscription service whose one plan provides three free tickets a month chosen from daily movie lists that MoviePass publishes on their site.
What Is MoviePass?
MoviePass is a movie ticket subscription service offering three movies for $9.95 a month at 91% of movie theaters in the United States.
The company is unique in that it recently transitioned from offering a $9.95 monthly plan that included a movie a day to a plan of the same price offering three movies.
The company was founded in 2011 by Hamett Watt and Stacy Spikes. Previous to MoviePass, Watt founded multiple companies. Spikes has the movie theater and entertainment background. He served as a VP at October Films and Miramax Films, as well as VP at Sony Music.
The company made big news in August 2017 when it lowered its monthly subscription fees below $10 but, at the same time, the onslaught of new customers the lowered subscription price brought – about 1.8 million – created various customer service problems, eventually causing MoviePass to downgrade their plan.
Is MoviePass worth it? What are the benefits and limitations of the program? Is there any fine print you should be aware of?
These are the types of questions we're going to answer in this review via in-depth research of the company's site, FAQ page and fine print.
How MoviePass Works
The application process to get a MoviePass membership is relatively quick but there are a few things you need to know.
Basically, you go to their website or their app and sign up for the one plan they offer: $9.95 for three movies a month.
From there, you'll have to wait 7-10 days to receive a MoviePass debit card that you'll use at the theater to obtain your free ticket.
Pro tip: MoviePass is a month-to-month contract, so you can cancel at any time without paying any cancellation fees.
How to Buy a Movie Ticket With MoviePass
Once you receive your MoviePass card in the mail, you're ready to start cashing in on your free movie tickets.
Keep in mind, however, that you can't buy advance tickets with your subscription. In other words, you can't go to your local theater's website and purchase tickets with your MoviePass card.
The program is set up with a two-step process. The first step is to actually go to the theater where you want to watch the movie, open your MoviePass app and check in. If your location services are functioning as they should, your app will recognize the theater you're at and show it as an option for checking-in.
Once you check in, then you have a 30-minute window in which you can use your card to buy a movie. Paying for the ticket is the same as if you were doing so with a credit or debit card. You go to a kiosk or the ticket window, tell them which movie you want to watch and then hand them your MoviePass card.
According to the site's FAQ page, IMAX and 3D movies are not part of the subscription, so you can't watch them with your membership.
At the time of publishing, there were two ways that your post-purchase experience would go. Some members wouldn't have to do anything after the purchase. However, some members were part of the company's beta ticket verification program.
Basically, if you're selected for the program you have to upload a photo of your ticket stub into the app so that MoviePass can verify the purchase was legitimate and that you're not abusing the system by, for example, watching more than one movie in a day.
The ticket verification beta has had some issues, which we'll talk about in the next section, which has caused complaints on the app's iTunes and Google Play pages, as well as in the MoviePass subreddit.
Consumer Reviews of MoviePass
As we mentioned earlier, MoviePass underwent some growing pains when its membership numbers hit 2 million after its new pricing structure kicked in.
Among the complaints from consumers that we saw in the iTunes and Google Play pages for MoviePass' app, those who were involved in the ticket verification process said that there were times that the service rejected their verification even though the tickets clearly noted they were MoviePass purchases and were made on the day of the verification.
Other complaints about the service include users who faced issues at movie theaters because of their MoviePass subscription. We also read a complaint from a customer who said their MoviePass card took four months to show up and they were charged for the four months they didn't have the card.
Others said that communication with the company's support team was slow and cumbersome.
How MoviePass Compares to Cinemark Movie Club and Sinemia
At the time of publishing, MoviePass has three main competitors: Cinemark Movie Club, Sinemia and AMC Stubs A-List. The following table will highlight the differences and similarities between the three. Afterwards, we'll talk about how they rate against each other:
| | MoviePass | Sinemia | AMC Stubs A-List | Cinemark Movie Club |
| --- | --- | --- | --- | --- |
| Plan prices | $9.95 | $4.99 - $29.99 | $19.95 | $8.99 |
| Tix included in best plan | 3 | 1 - 31 | 12 | 1 |
| Premium included? | No | Yes, certain plans and 1 a month | Yes | No |
| Advance purchase | No | Yes | Yes | Yes |
| Discounted tickets | Yes | No | No | Yes |
| Couples option | No | Yes | No | No |
| Theaters included | Multiple nationwide | Multiple nationwide | Only AMC | Only Cinemark |
| App scores (iTunes/Google average rating) | 2.1/2.3 | 3.9/2.9 | 4.8 /4.3 | 4.8/4.1 |
| Phone support | No | No | Yes | Yes |
Sinemia's $9.99 plan is most similar to the MoviePass plan, so we'll cover a comparison of these two before moving on to comparing all four services.
The MoviePass $9.95 description certainly is unique among subscription services because the plan is the only one the company offers and, unlike Sinemia, who offers three movies a month for a similar price, MoviePass limits the movies you can watch.
So, in that sense, we believe that Sinemia is the better choice at $10-a-month pass simply because you can choose any movie you want.
Digging deeper into the chart reveals that Sinemia outperforms MoviePass in reviews by its app users: 3.9 stars in the iTunes store as compared to 2.1 stars for MoviePass.
Also, the movie selection you get with MoviePass is limited. On the day of publishing, their site listed 11 movies you could watch with your ticket. We then went to listings for a local Epic Theaters location and found it too was offering 11 movies.
However, the big difference was that the Epic Theater was offering the most recent movies – blockbusters included – whereas MoviePass' lineup looked like a collection of independent and non-blockbuster films.
The main advantage that MoviePass has over Sinemia is that you can get discounted prices ($2 - $5 off) on movie tickets you buy for yourself once you've used up your three movies for the month.
When compared to AMC A-List and Cinemark, MoviePass is a mixed bag. It's definitely the smarter choice over Cinemark Movie Club simply because you get three movies instead of one.
AMC A-List is by far the better choice for avid moviegoers because you get three movies a week, there are no restrictions on which titles you can watch and they allow you to watch nearly all of their premium movie formats including Dolby Audio, IMAX and 3D.
The other advantage both Cinemax and AMC's subscriptions possess is that they have a customer service phone number you can call, whereas MoviePass correspondence takes place through email.
Pros and Cons of Using MoviePass
Based on our research, we believe this movie ticket subscription's strength lies in the value it offers. The fact that you can get a free movie every day of the week is unparalleled among similar services.
The downside to this service as compared to Sinemia and Cinemark is that you can't buy tickets in advance, which means you'll never have 100-percent certainty that tickets are available until you're actually at the movie theater or you call ahead.
The other drawback to this service and to all movie services is the reality that the average American, according to the Motion Picture Association of America (MPAA), watches about five movies a year in the theater.
Let's assume that those averages carry over into a MoviePass subscription and that the average member goes to the movies five times a year, all in separate months. You'll end up paying $119.40 for your year-long subscription, while only using the service five months out of the year. That's more than $69 in wasted subscription fees.
Based on these pros and cons, we believe that MoviePass is a good fit for someone who already goes to the movie theater at least twice a month and wants a way to save money on ticket prices. Why twice a month? The MPAA notes the average price of a cinema ticket was a few cents less than $9 in 2016, making a once-a-month visit to your theater cheaper than a MoviePass monthly subscription.
» For Further Reading: Guide to the Best Movie Ticket Subscription Services
Negative stars!

This is absolutely the worst! It gets worse by the day! Do not waste your time or money. There are zero choices. I have been trying to see anything just so I didn't waste all my money and the movie disappeared off the app as I got to the theater. I am truly disgusted.

Bottom Line: No, I would not recommend this to a friend

---

I'd give them a zero if I could

By Denise K.

,

New Port Richey, FL

,

Feb 17, 2019
Verified Reviewer

My husband and I each had a MoviePass. There were times the same movies were not available to each of us. Meaning we couldn't see the same movie at the same time. Couldn't see the movies we wanted to see on a regular basis.

I canceled my membership. Never received a refund and I was billed again the following month. I provided proof of the charges at their request. Still no refund.

Bottom Line: No, I would not recommend this to a friend

---

Advertisement

---

Horrible service

By Hilda B.

,

Los Angeles, CA

,

Jan 22, 2019
Verified Reviewer

Horrible service, this app does not work. Even if the movie shows available, by the time you get to the theater, it will not show available anymore. Their customer service is even worse. They were not able to help, refund, and they kept charging my card after I canceled on the app, by phone, and via email. I got so frustrated with them I just called my credit card to let them know they were billing me without my authorization.

Bottom Line: No, I would not recommend this to a friend

---

Stay away!

By Esin A.

,

North Carolina

,

Jan 18, 2019
Verified Reviewer

Terrible, awful, disgusting, hideous...the list can go on and on and on. STAY AWAY! You cannot use it unless you have magical talents/powers. They changed it from unlimited to three movies a month. OK, but you can't even choose a movie you want, and if by any miracle it is on their very LIMITED list, you cannot watch it as you can't buy the ticket from the movie theatre they claim you can go. Do NOT buy it!

Bottom Line: No, I would not recommend this to a friend

---

Advertisement

---

Availability

By Dawn G.

,

Florida

,

Jan 4, 2019
Verified Reviewer

Since August, I have only seen three movies on MoviePass. Let me say I am retired and can go anytime. I also check daily. My lack of attending is due to the lack of availability. This month Grinch and Creed were offered for 2-3 days - yes, I could have gone, but neither interests me. Since then, I only receive an error message, "There was a problem with your request. Please try again." This is on all five of the theaters I routinely check. This is MoviePass blocking access. I am extremely disappointed. I purchased a year subscription for one movie a day which is now three per month, BUT they aren't offering ANYTHING!

Bottom Line: No, I would not recommend this to a friend

---

No movies available

By Scott K.

,

Orange County, CA

,

Jan 4, 2019
Verified Reviewer

The overview states that MoviePass is available at over 90 movie theaters. However, in Orange County, California, ZERO movies are available on the app. True, most theaters show up on the app, but movies are never available. There has not been one movie available any time of the day out of the 20 theaters around my house. ZERO. MoviePass tells me that I need to book early at a theater that allows online booking. Well, none of them do. And you can't book any earlier than the very first movie of the day but still, no availability. Run from MoviePass. The first six months were fine, but over the last three months, I have not been able to see a single movie.

Very disappointing!

Bottom Line: No, I would not recommend this to a friend

---

Unreasonable, worthless, beyond aggravating.

By Chelsea L.

,

Texas

,

Dec 26, 2018
Verified Reviewer

MoviePass was too good to be true when I first signed up for a full year subscription. I knew things would need to change and be restricted. I was ok with that. The ticket verification - fine. Limiting to three movies a month - fine. Only allowing me to see certain movies on certain days of the week (most days nothing you actually want to see) - I could work around it. A movie theater that has one of the days available movies and several showtimes and the app tells me there are no showings available - BS. Support telling me that the app can restrict availability at any time and there is nothing they can do to help me (it showed no availability all day, I checked multiple times to prove my theory) - thievery.

This has been an ongoing issue for months. Every time I try to see a movie that is on the approved list for the day, somehow there are no available showtimes, though the theater has several. I tried to see if the issue would iron out. Surely no one is ignorant enough to think this is ok to do to your clients? Apparently, they are. I waited to get mad. Now that I am, I'm telling everyone I know to stay away. If they already have the app and forget to use it - cancel immediately. If they are waiting for it to improve - don't. Just cancel!

I get needing to find ways to make money. Duh. But alienating your clients by making it impossible to use your app is not the way to do it. You may get away with people not realizing the BS that is going on for a while or being too lazy to cancel, but once people catch on to this insanity, you will be hemorrhaging clients.

Bottom Line: No, I would not recommend this to a friend

---

Pay your money, get nothing!

By Ben D.

,

La Grande, OR

,

Dec 22, 2018
Verified Reviewer

In February 2018 I purchased two annual MoviePasses, one for me and one for my wife, about $240. I was promised one movie per day. It is now December, just before Christmas, and so far we have received absolutely nothing from MoviePass! Not one single movie! They seem to have a great business model, sucker the customer into purchasing a MoviePass monthly or annually then put so many restrictions on how to see a movie and which ones you can see so that they never have to pay a theater for a movie. Thereby receiving pure 100% prophet!

Today's date, December 20th, 2018, we have not so far been able to see even one movie, not one. I have chatted with them numerous time and been told they are going to fix the problem, but they never seem to fix it. It always shows no further screenings at this theater today. Even though today there are four movies playing at the theater, but none of the four are ones that MoviePass will allow you to see. I have looked on several occasions at theaters up to, and more than 200 miles from my house, and all showed no showings at this theater today.

One time even after I showed MoviePass that I had never received any benefits from them they would not refund my money. They did at one point offer to give me a pro-rated refund even though it has been completely their fault we have not been able to use this service.

So yes, MoviePass seems to be working great for the people that run MoviePass - they take in your money and give the customer absolutely nothing in return!

From reading this site, user reviews, and others, it seems like this is a reoccurring theme. This seems to be nothing short of a scam, a complete absolute 100% ripoff, some people might even consider it theft by MoviePass!

I could write more but I won't, and as I figured by now you get the idea! MoviePass, it's something to stay away from unless you just like throwing your money away.

Bottom Line: No, I would not recommend this to a friend

---

Don't waste your money!

By Deanne G.

,

Utah

,

Dec 21, 2018
Verified Reviewer

I did not want to give them any stars, but it wouldn't let me post a review without rating it, and there were no zero stars. I would even give them a negative star rating if I could...

I bought a MoviePass subscription in January. This was when you could see a different movie every day but could not see a show twice. At first, it worked great, and then MoviePass starting changing their rules. I had bought a year's subscription which gave me a free movie every day and after about 6 or 7 months they decided to only let you see 3 movies a month...

Besides that, MoviePass dictated which movies you could see, only allowing you to see a couple of movies that they had already determined. When I called to complain about them not holding up to their part of the agreement, they assured me that my subscription had not changed, I could still see a movie every day...that was a total lie! I went to the theater and followed the instructions I had been given only to find out it wouldn't work.

Once again I reached out to MoviePass and once again there was nothing resolved. I asked for a refund of the balance of my membership and was told they would not refund my money because I had bought my membership from Costco. So I decided I would just live with their rules and only see the shows they hand-picked even if they weren't really something I would have normally seen.

Now today when I went to the movies at 1 p.m. I checked my app to see what show was offered, I left for the theater, but before I arrived there, MoviePass had decided not to let you even go to that show anymore. I ended up paying to go to that show anyway, so there were still seats available, it was not sold out...MoviePass just decided to change their mind. It is pretty infuriating to try and jump through their hoops and still not have things work out.

So if you are considering getting MoviePass, think again! They are not an honorable company to work with.

Bottom Line: No, I would not recommend this to a friend

---

From good to bad in 5 months

By M P.

,

California

,

Dec 3, 2018
Verified Reviewer

My wife and I received a full year prepaid MoviePass as gifts in January. It was great for a while, but their business model wasn't very good I guess, so they changed it, and changed it, and changed it - until now there is virtually no freedom left. You go to the movies they choose at the theaters they select. Each week they list a very limited number of movies available on each day (some stinkers are available each day) and often the ones listed are not the same as on the app and you will not be able to see any that are not listed on the app.

Yesterday I checked the app to see if Green Book was available and it was at two theaters around 4 pm. My wife and I made plans to go to a 4 pm showing at an AMC theatre. When we got there and opened the app it simply said "No More Screenings for Green Book ANYWHERE!" MoviePass ruined our evening. When I reached out to customer service they replied (15 hours later) that they have the right to change availability at any time without notice. So, limited movies - limited theatres and no ability to plan in advance. What kind of business model is that?

Bottom Line: No, I would not recommend this to a friend

---

Terrible at everything

By Rebecca W.

,

Colorado

,

Nov 27, 2018
Verified Reviewer

I bought a year subscription - 1 movie a day. Then they cut how many movies were offered. Then they cut times. Often now, if the app works, it tells me "there are no screenings available." This at 3 pm. So I can't go to a movie using my MoviePass. It's a rip-off.

If you try and contact customer service - good luck. I waited for them to chat with me for 50 minutes before I gave up. I strongly encourage everyone to save themselves the frustration and go to a movie, any movie, anytime you want, and pay the price at the theater since you have no guarantees of getting anything through MoviePass. If you sign up with them, you're losing money.

Bottom Line: No, I would not recommend this to a friend

---