My Choice Software
This company has claimed this profile, is getting alerted on any new customer reviews entering this page, and may engage in dialogue with its customers to address their matters.

Companies cannot pay money or provide goods in order to remove or alter customer reviews.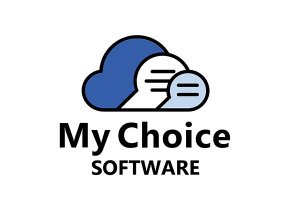 Summary
My Choice Software is a marketplace where you can buy home and personal versions of the Microsoft software, including Office, Projects, Visio and Windows.
My Choice Software Review: A Detailed Look
My Choice Software is an online marketplace and comparison website that provides discounted prices on Microsoft's most popular productivity software suites as well as antivirus software.
The company's selling point is that its prices for Microsoft's sought-after software are considerably lower than Microsoft's own site, which My Choice Software does by buying products in bulk.
Many sites like this can seem too good to be true. We've examined this company and will present our analysis of it in this review to help you decide if this is right option for you.
How My Choice Software Works
This website's marketplace is very similar to an online version of a "software Costco." They buy in bulk so their prices are cheaper.
Users who want to buy Microsoft software go to the site, find what they want, and pay for a license that, in some cases, is cheaper than what they'd get on the Microsoft website.
At the time of publishing, the site offered the following Microsoft software:
Office 2019/2016/2013/365 (Home and Student, Home and Business, Professional)
Project 2019/2016/2013/365 (Standard, Professional)
Visio 2019/2016/2013/365 (Standard, Professional)
Windows 10 (Home, Professional, Enterprise)
Windows Server 2019/2016/2012R2/2012 (Essentials, Standard, Datacenter, CALs, RDS)
SQL Server 2017 Standard (User CALs, device CALs, Enterprise)
SharePoint 2019/2016 (Standard and Enterprise)
Depending on which product you buy, you'll have options of getting a single license for a digital download you can use within 30 minutes if you buy before 5 p.m. PST Monday through Friday.
Some software gives you the option of buying a retail box or various open licenses, too, as is the case with Microsoft Project Standard.
How quickly you can access your license depends on which option you purchase. For example, a Microsoft Project standard license gives you access within 30 minutes, whereas the open license takes five to seven business days.
In addition to these buying options, the site has a Monthly Deals and Deals pages that offer additional discounts.
Whichever product you choose, My Choice Software says they will send you installation instructions with the product (download or retail box) and that they offer phone support if you run into problems.
Return Policy
There are two return policies: one for downloaded software and one for physical software boxes. Both policies give you a full refund if you haven't activated your digital activation key or opened your software box.
Microsoft 365 purchases are non-refundable.
If you choose to make a return, you may have to pay the following restocking fees:
Open license: 15%
Retail license: 15%
How My Choice Software's Pricing Compares to Alternatives
Because the price is the selling point for My Choice Software, we wanted to compare its pricing to Microsoft's single-license pricing for the standard, most recent versions of eight software/cloud products listed earlier:
| | | | |
| --- | --- | --- | --- |
| | My Choice Software | Microsoft | CDW |
| Office 2019 Home & Student | $99.99 | $149.99 | $146.99 |
| Microsoft Office 365 Personal (1 Year) | $69.99 | $69.99 or $6.99 per month | $65.99 |
| Project 2019 Standard | $319.99 | $620.00 | $595.99 |
| Visio 2019 Standard | $189.99 | $280.00 | $268.99 |
| Windows 10 Home 64-bit | $99.99 | $139.00 | $114.99 |
| Windows Server 2019 Standard 16 Core | $1,074.99 | $972.00 | $818.99 |
| SQL Server 2017 Standard Open License 2 Core | $3,999.99 | $3,717.00 | $3,599.99 |
| SharePoint 2019 Enterprise USER CAL Open License | $129.99 | N/A (Sold per user) | $113.99 |
Those looking for a bargain on MyChoiceSoftware.com will find the best deals for home-use software: Office 2019, Project 2019, Visio 2019, and Windows 10 2019.
However, once you move into enterprise and business solutions, My Choice Software becomes the most expensive option. Windows Server 2019, SQL Server 2017.
It's clear that My Choice Software is a great option for home users looking for cheap versions of popular software but not the best choice for businesses looking for affordable Windows software solutions.
License Options
There are two types of licenses you can buy from My Choice Software: Open License and OEM/OEI license. The distinction is important for several reasons and should influence your purchasing decision.
When you buy an open license, you can use the installation key you get on multiple computers. If you install it on your work laptop and decide you want to transfer the license to your work desktop, you won't face any issues.
Another advantage to Open License is that the software you buy will pass a Microsoft SAM audit, which is something the company does from time to time to ensure that your licenses are valid and you're using them properly. However, this applies to businesses.
On the other hand, OEM/OEI licenses can't be moved from one machine to the next. If you install Office 2019 on your current laptop and it dies next week, you can't transfer the license to your new laptop.
Analysis of Customer Reviews
My Choice Software has thousands of reviews across the web.
On Trustpilot, it had more than 3,900 reviews averaging 4.5 stars. Common praises from customers focused on excellent customer service, whereas negatives noted that the activation key they received did not work or an order was never delivered.
The company's Yelp reviews are more negative, averaging 2.5 stars from more than 50 reviews.
The complaints on Yelp focused on two things: activations not working or a $9.99 "maintenance fee" My Choice Software charged each month.
We dug into this matter and discovered this fee is actually the monthly fee that Microsoft charges for a Home subscription to Microsoft Office 365, the cloud version of their popular software.
The Bottom Line
My Choice Software offers the best prices for personal, home, and student software (Office 365 not included).
This is a good destination for you if you want to save money on your next Microsoft software purchase. Remember, though, that the downloadable activation keys (the cheapest option) are only good for one machine.
The one way to get around this is to sign up for Office 365, which is a cloud-based version of office that you can access from any web browser.
That being said, Office 365 is the far more expensive choice, as you'll pay $69.99 per year to access the Office suite from anywhere.
For this reason, we think the smartest way to go about using My Choice Software is to look at the machines you have right now.
Are they one or two years old? Then taking advantage of My Choice Software's single-license software would be a smart choice because you'll have plenty of years left on your computer.
However, if your machine is nearing its end, it's not a wise choice to buy a single-computer license that will die with your computer.
Customer Reviews