MyHeritage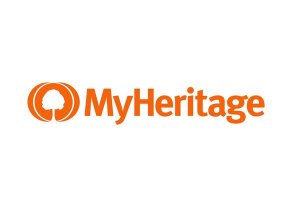 MyHeritage offers home DNA tests to teach you about your ancestry and health risks, as well as an integrated web platform for building your family tree using billions of data points from around the world. However, their smaller database size may limit the quality of your results.
MyHeritage Review: Is It Worth It?
Do you wonder where you came from? Then it might be time to compare your genetics to the rest of the globe.
MyHeritage is a company that specializes in DNA tests and building your family tree. It's possible to purchase DNA tests that focus on your ethnicity and health information or to build up a family tree using billions of available records.
The company claims to help you connect with your past and future by letting you discover the people in your past who helped make you who you are. If desired, you can share your DNA information within your MyHeritage family tree to make connections with users around the world.
Is MyHeritage worth signing up for, or are there better options available for discovering your genetic history? This analysis should help you find an answer.
Less expensive than other DNA tests
Possible to make a family tree for free
You can upload raw DNA information from other companies to complete your family tree
Smaller database than other DNA testing companies
Health information offers only limited benefits
All DNA test users are automatically enrolled in a trial offer for the paid family tree service
A Detailed Look at the Available Options and Plans
MyHeritage currently offers a family tree builder, an ancestry DNA test, and a DNA health test.
Family Tree
To start using the MyHeritage family tree builder, you can sign up for a free trial on the company website.
This includes 14 days of complete access to the site, including access to 11.9 billion historical records, automatic matches to other family trees and historical records, and the ability to build a family tree of unlimited size.
At the end of the trial, you'll be enrolled in a Complete membership at $12.50/month, billed annually at $150 (a 50% discount from the standard price).
Alternatively, it's possible to sign up for one of the following subscription plans:
| Plan | Cost | Family Tree Size | Extra Features |
| --- | --- | --- | --- |
| Basic | Free | 350 people | N/A |
| Premium | $129/year (first year $89) | 2,500 people | Priority customer support, Smart Matches, advanced DNA features |
| PremiumPlus | $209/year (first year $149) | Unlimited | Priority customer support, Smart Matches, advanced DNA features, Instant Discoveries, Tree Consistency Checker |
| Data | $189/year (first year $129) | 250 people | Priority Customer Support, 11.9 billion historical records, record matches, save records to your tree |
| Complete | Unlimited | Unlimited | Priority customer support, Smart Matches, advanced DNA features, Instant Discoveries, Tree Consistency Checker, 11.9 billion historical records, record matches, save records to your tree |
Here's the meaning behind these extra features:
Priority Customer Support: Assistance by phone or email in 18 languages

Smart Matches: Faster processing, collaborates data with multiple family trees, adds confirmation for matches

Advanced DNA Features: Explore the details of your DNA matches, including shared relatives and their family trees

Instant Discoveries: Lets you add whole branches to your family tree at once

Tree Consistency Checker: Identifies potential mistakes within your tree and includes suggested corrections

11.9 Billion Historical Records: Gain access to the full MyHeritage database, including birth, death, and marriage records from 48 countries (company adds 1 billion new records yearly)

Record Matches: Automatic matches between your family tree and existing historical records

Save Records to Your Tree: Save historical records directly to profiles within your family tree.
You can start making a family tree right away through a free MyHeritage account. You'll begin by sharing some information about your family, including the names of your birth parents, whether you have a spouse, children, siblings, siblings in law, aunts and uncles, and their spouses.
This information will be used to create a simple family tree that you can expand as you gain more data. You can expand each listing by adding a profile, uploading DNA data, uploading photos and videos, and other pertinent information about each individual. With the basic version, you need to fill everything in yourself, but a paid membership automates some of these processes.
Likewise, data from a DNA test will complement your family tree by making it possible to prove or disprove documented connections and build your tree out farther than you could otherwise.
Ancestry DNA Test
MyHeritage's DNA tests can be taken at home to learn more about your genetic profile. You'll need only to send in a simple cheek swab for your DNA testing, no blood test or spit tube required.
At publication, a DNA test costs $39 (on sale from $79), and customers receive free shipping when they purchase two kits—otherwise, it is $12 per order
You'll receive a free month of MyHeritage's complete plan, which will be billed at $150 for the first year ($300 after) unless you cancel before the end of the 30 days.
This test will provide you with the following information:
An ethnicity estimate, which breaks down your ethnic origins in percentages based on 42 supported ethnic regions from the Founder Population Project.

DNA matches that connect you with relatives around the world that share your DNA (Optional, if you prefer to remain private).
It's up to you whether you add this information to your family tree. You can also upload your raw DNA files if you've taken a DNA test from another brand.
Health DNA Test
The DNA Health test is currently on sale for $99 (regular price $199). Along with the information offered in the standard DNA test, this test gives you access to personalized health reports that are based on rigorous scientific research that includes the following information.
Your risk relative to the general population of developing different genetic conditions, such as heart disease, Alzheimer's disease, breast cancer, and others.

Whether you are at high risk of passing on genetic conditions to offspring, including Tay-Sachs, Cystic Fibrosis, Gaucher disease, and more.
Taking the health test is similar to the standard DNA test. You'll order a DNA health kit, fill out an online health questionnaire that will be reviewed by an independent physician, and swab your cheek to send in a saliva sample. Once you mail your sample back to the lab, a physician will review your results and send you a report within 3–4 weeks.
The PWNHealth clinical team will review your reports, and they will reach out if they indicate that genetic counseling (included with your purchase) is necessary. If so, your results will only be available online once you schedule this counseling.
Note that this health test doesn't cover every gene associate with illness, and can't fully account for environmental and lifestyle factors. So, while your results may be informative, they can't reflect your overall risk for developing or passing on the conditions mentioned.
Both MyHeritage genetic tests are available for adults over 18, though they are prohibited in New York, New Jersey, Rhode Island, Israel, Germany, Austria, and Switzerland. Bone marrow transplant recipients aren't eligible for the tests, as the donor DNA will be mixed in the sample and skew the results.
Any questions about the family tree setup or DNA testing and activation can be directed to the company support team at (888) 494-7333 or gc@pwnhealth.com.
Is MyHeritage Data Private?
Privacy protection is a big concern for the millions who take DNA tests. MyHeritage claims to keep your sensitive information safe by conducting all analysis in a CLIA-certified, CAP-accredited lab in the United States, and storing all data securely and professionally through multiple layers of encryption.
The company promises to never share your data with third parties without your explicit consent, and that it will never be shared with insurance companies. Likewise, you will retain total ownership over your data and can permanently delete it at any point through your online account.
MyHeritage vs. 23andMe and AncestryDNA
The field of mail-in DNA testing kits grows each year, and two popular alternatives to MyHeritage include 23andMe and AncestryDNA. We've shared their pertinent details below:
| | MyHeritage | 23andMe | AncestryDNA |
| --- | --- | --- | --- |
| Cost | $79 (currently $39) | $99 | $99 |
| Health Information Included? | Yes, for $199 (currently $99) | Yes, for $199 | Yes, for $149 |
| Database Size | 2.4 million | 10 million | 15 million |
| Defining Characteristics | Puts the focus on creating a family tree using your data and genetic information | Tests your autosomal, mtDNA, and yDNA (for males) | Largest database of DNA data |
When choosing between these three companies, one crucial factor is database size. Both AncestryDNA and 23andMe have more than four times the number of registered users, which both makes the data more accurate and increases the odds that you'll discover previously-unknown relatives. That's a benefit if you're looking to track down family members, but not a deciding factor for others.
Another thing to keep in mind is that 23andMe tests more of your DNA than the other two companies. Besides the standard autosomal DNA test, it also looks at the DNA you inherited directly from your maternal and paternal side, (mDNA and yDNA), which provides information about the migration patterns of your ancestors thousands of years ago. That's information you won't get from the other two companies.
For those who are most interested in crafting a family tree, MyHeritage has a clear advantage. You can upload your DNA data directly into your family tree and instantly find global connections. Just keep in mind that you'll need to pay monthly if you want to expand your tree beyond 250 people, which is all but necessary if you accept the company's automatic matches.
However, you can upload raw DNA into MyHeritage family trees, which technically means that you can use any DNA test.
Analysis of Customer Reviews
According to TrustPilot, MyHeritage has earned an average ranking of 3.5 stars after almost 7,500 reviews. On Amazon, 2,300 users gave the company an average score of four stars. Below, we've summarized the main takeaways from user comments.
Common Compliments:
Great customer service
Lots of features for looking at ancestry information
Some received more specific information than from other DNA tests
Common Complaints:
Some users had difficulties customizing the information on their family tree
A few struggled to cancel their accounts
Limited accessibility without purchasing a membership
Inaccurate results
The Bottom Line
MyHeritage is an excellent resource for learning about your genetic history and building up a family tree. We like that this site offers a free version for those who only want to organize their personal family history while also providing a plethora of premium options for those who wish to take tracking down their ancestors more seriously.
The company's DNA tests are a weak point, though, as a smaller database may limit the quality of your results—especially if you want to track down living relatives who have also taken DNA tests. However, when they go on sale, MyHeritage's DNA tests tend to be significantly cheaper than the competition, so that might sway your decision.
As with all DNA tests, we recommend you keep your expectations realistic. Home genetics analysis is an emerging field, and the level of analysis available today might seem somewhat limited. It's especially important that you keep any results from the health analysis in perspective and know that numerous factors predict your risk of disease beyond your DNA.