Nationwide Pet Insurance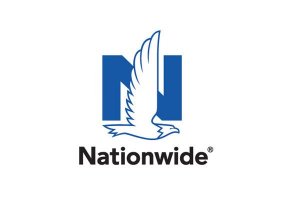 Summary
Nationwide is the oldest pet insurance provider in the United States and offers plans for dogs, cats, birds, and other animals.
Nationwide Pet Insurance Review: A Detailed Look
Nationwide considers itself to be the original provider of pet insurance in the United States.
This branch of the Fortune 100 mutual insurance company got its start in 1982 by issuing a health insurance policy to Lassie, the star of the TV show of the same name.
Today, Nationwide states that it is the largest pet insurance provider in the United States, too, and that they offer the "highest value, lowest cost [pet] health insurance…all delivered with a customer-first philosophy."
The company claims you can secure pet insurance through a simple three-step submission process and that their range of pricing and coverage ensures you can find an option that fits your needs.
In this review, we take a detailed look at all of the important factors, to help you decide if Nationwide Pet Insurance is the right option for you.
Coverage Options
Nationwide offers pet insurance for dogs and cats, as well as birds and other species on a case-by-case basis.
Depending on the plan you choose, your coverage may include protection against paying for illnesses, injuries, and general wellness care.
Some of the kinds of care covered by different insurance plans include:
Accidents and injuries
Common, chronic serious illnesses
Hereditary conditions
Medical testing and diagnostics
Chemotherapy
Surgery
Holistic care
They also cover wellness procedures like vaccinations, flea and heartworm medication, and spaying or neutering.
For the majority of pets, Nationwide offers five levels of coverage. We've highlighted them below:
| | Major Medical | Whole Pet | Wellness Basic | Wellness Plus | Whole Pet with Wellness |
| --- | --- | --- | --- | --- | --- |
| Deductible | $250 annually | $250 annually | No deductible, $12–$18/mon. | No deductible, $17–$22/mon. | $250 annually |
| Annual Benefit | Set benefits for accidents, illnesses, and hereditary conditions | $10,000 annually | $400 annually | $500 annually | unlimited |
| % Back on Bills | Coverage depends on condition | 90% back on vet bills | $20 to $50, depending on treatment | $20 to $75, depending on treatment | 90% back on vet bills |
| Best For | Accident and illness coverage only | Full-spectrum pet care, including prescription medications | Only wellness care | Only wellness care (higher max annual benefit) | Coverage of everything, including routine checkups and vaccinations |
As with many pet insurance companies, Nationwide policies don't cover certain expenses. These include taxes, grooming, boarding fees, and any pre-existing conditions.
The best way to use your plan is to pay your vet in full at the time of treatment and send an invoice for reimbursement to Nationwide Pet Insurance.
Depending on your plan, you'll either be reimbursed 90% of what you paid the vet or according to the capped rates set by the benefit schedule.
Once you enroll in a Whole Pet or Major Medical Plan, there is a 14-day waiting period once the application is approved before the plan becomes active.
Any conditions that are diagnosed before or during this time are considered pre-existing and won't count for coverage. The Pet Wellness plan's coverage will begin within 24 hours of when your policy is issued.
Also included with a Nationwide Pet Insurance Policy is access to the company's VetHelpline. You can use this service for answers to general questions about your pet and live veterinary guidance in case of health problems. Nationwide values this service at $150.
Pricing and Plans
To get a quote from Nationwide, you'll need to share your zip code and information about your pet. This includes selecting whether you have a dog, cat, or bird/exotic animal, whether it has a pedigree, its size, and age.
I completed the process for both of my pets—a 2-year-old female Pomeranian mutt and 5-year-old male cattle dog—to see what my monthly price would be.
I also looked at the costs for cats and dogs in other combinations and broke down the cost per plan in the following chart. All prices are listed as the cost per month.
| | Major Medical | Whole Pet | Whole Pet with Wellness |
| --- | --- | --- | --- |
| 5-year-old small dog | $33.66 | $58.83 | $77.58 |
| 2-year-old medium dog | $22.26 | $45.41 | $63.07 |
| 13-year-old toy dog | NA | $175.29 | $207.50 |
| <1-year-old large dog | $25.53 | NA | $43.53 |
| 3-year-old medium hair cat | $13.02 | $28.7 | $37.84 |
| 16-year-old long-haired cat | NA | $105.67 | $125.09 |
| <1-year-old shorthaired cat | $12.76 | $33.58 | $54.66 |
Note: Quotes for insuring birds and exotic animals are available on request and are not displayed on the website.
If you enroll more than one pet, you will receive a 5% discount on every plan after the first.
While your monthly rates will go up as your pet ages, the plan won't drop your pet so long as you enroll them before age 10, and don't let your plan lapse or expire.
You can cancel your plan at any time by contacting a Nationwide customer service representative.
The company does offer a 100% money-back guarantee if you cancel your account within ten days of its start date, so long as you aren't reimbursed for any claims during that time.
Nationwide vs. Healthy Paws Pet Insurance
Nationwide is a leading pet insurance provider, but other options are worth considering as well. Below is a comparison with Healthy Paws Pet Insurance:
| | Nationwide Pet Insurance | Healthy Paws Pet Insurance |
| --- | --- | --- |
| Max Annual Benefits | $10,000 for accident plans, $400 to $500 for wellness plans | Unlimited |
| Reimbursement Rate | 90% | 50% to 90% |
| Average Premium Costs | $20 to $100/mon. | $15 to $50/mon. |
| Preventative Coverage | Included with all plans but Major Medical | N/A |
| Annual Deductibles | $250 | $100, $250, $500, $750, $1,000 |
| Enrollment Waiting Period | 24 hours, 14 days | 14 days |
| Services Accepted | Some plans accept holistic care, preventative care | No preventative care |
| Claim Submission Process | Must fill out an online claim form and mail it to the company | Can submit photos of vet invoice online or fill out an online claim form |
| Max Age of Pet Enrollment | 10 | 14 |
The two plans differ significantly in a few key areas. To start, Nationwide's premiums tend to be higher, and the company caps your annual benefit at $10,000 for every plan.
This might seem like a raw deal, but it's important to realize that Nationwide also offers plans with preventative benefits. This means that you can potentially submit claims for routine checkups, prescription medications, and even vet-requested food.
These kinds of services aren't covered with Healthy Pet, but you do gain the benefit of unlimited benefits for qualifying medical issues.
Another thing we like about Healthy Pets is the flexibility the plan offers for tailoring it to your preferences. You can adjust both your deductible and reimbursement percentage to see how the monthly rates change and select the benefit option that makes the most sense for you.
Overall, we think Healthy Pets is most beneficial in emergency situations. There's no cap on benefits, and you can get up to 90% of your bills paid after you meet the deductible.
Because this plan tends to cost less per month than Nationwide, it's not as much of a financial burden if you never need to cash in.
If, in contrast, you're more interested in a plan that picks up the tab on some of the general costs of owning a pet, then Nationwide offers more options for preventative care services.
Likewise, Nationwide is the only plan we reviewed that provides coverage policies for birds and other exotic pets.
Analysis of Customer Reviews
Reviews of Nationwide around the web are polarizing. Many customers praised Nationwide for its prompt claim payment, straightforward terms and conditions, and simplicity of submitting claims.
Those who were upset about the service seemed to have the biggest issues with the pre-existing conditions policy.
We read dozens of reviews from people who assumed Nationwide would cover their pet's dental treatments, only to have their claim denied because tartar buildup was evident from earlier dental reports, consequently meaning it was pre-existing.
Although this level of exclusion is an industry-standard practice, many reviewers felt misled by the policy.
Other reviewers were frustrated by the base costs for this insurance and the dramatic cost increases every few years, sometimes more than 60% per year.
Overall, the consensus along reviews seemed to be that Nationwide Pet Insurance could be a lifesaver if your pet got in a health situation where they really needed it.
For those dealing with more day-to-day health inconveniences, the monthly premium cost often wasn't worth the benefits, reviewers said.
The Bottom Line
Overall, this is a plan worth considering if you anticipate needing some help with your vet bills over the lifetime of your pet.
This insurer stands out most for their preventative-inclusive policies, though you'll pay for these benefits with higher premiums than similar companies.
In many cases, you might save money skipping the premiums and paying for your vet appointments out of pocket.
That begs a bigger question – should you sign up for pet insurance in the first place?
Dr. Sara Ochoa, a veterinary consultant for DogLab, thinks that signing up for pet insurance is a smart idea and, she recommends Nationwide to all her dog-owning clients.
"[Insurance] is usually a better investment for your dog than your cat, but it is a great idea for both," she told us. "Dogs usually are outside more and more potential of running into traffic or breaking a leg that would need expensive medical care."
Dr. Ochoa also values Nationwide's preventative services.
"Many people do not take full advantage of the services that are covered by their insurance," she explained.
"Many small dogs need dental care yearly, and yearly blood work is best. If everyone would take full advantage of the services that are covered by health insurance, then they would come out ahead."
Customer Reviews
Posted on Oct 28, 2018
Costly
Nationwide aka VPI raised rates by a significant amount this year. I dropped coverage for one (I have 3 canines) after the renewal arrived with a 33% increase over the previous year. I would have renewed for a smaller increase, so they lost out. I received a renewal for another this past week and the rate increase is 26% over last year. The operator was pleasant enough, but all in all, they didn't seem to mind losing the premium and made no attempt to change my mind. I wouldn't recommend them due to cost.
Bottom Line: No, I would not recommend this to a friend
Posted on Feb 9, 2018
Terrible company!
Do NOT fall for purchasing this insurance!
I had used their Wellness policy for a couple of years and then upgraded my policy last year to the Whole Pet with Wellness so that I could rest assured that my fur baby was completely covered. I was sold on this policy by the mere fact that it included dental where other companies did not.
Unfortunately, I discovered that the dental coverage offering is just a big lie. Basically, if you take your pup in for their first routine dental cleaning, they are not going to cover it because if there is any tarter, it is considered a pre-existing condition! I just spent $900 at the vet only to find out the hard way that none of it was covered! My vet, who also had this insurance, was appalled because she said ALL dogs have tarter!
Needless to say, I believe neither of us will be using this fraudulent insurance company anymore. Don't be fooled!
Bottom Line: No, I would not recommend this to a friend
Our Promise to You
In order to safeguard you and ensure helpfulness and relevance, our compliance team manually assess every customer review before it goes live.
We have a zero-tolerance policy for fake reviews, and companies cannot control or alter any reviews at any time.