Nectifirm by Revision Skincare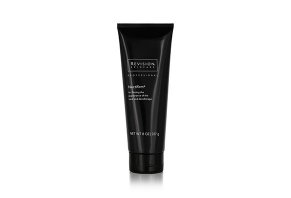 Nectifirm by Revision Skincare is a high-end neck and décolletage-firming product line that features a blend of proprietary peptides to reduce common signs of aging.
Nectifirm Review: Is It Worth It?
With three different products in the lineup, Nectifirm by Revision Skincare promises to use next-generation technology that can help firm skin for a younger-looking neck and décolletage.
In addition to their effectiveness, the website advertises that these products are formulated and manufactured in the USA from the highest quality globally sourced ingredients, and are never tested on animals.
The bottom line is that there are about a thousand different products out there claiming to deliver many of the same benefits as Revision Skincare. But, is there anything especially unique about Nectifirm's formulations that might make them worth the meaningfully higher price?
This is the central question we'll focus on in this article, starting with an in-depth look at each of the lineup's products.
What Ingredients Are Found in Nectifirm's Products?
Nectifirm and Nectifirm Professional
Note: Based on the ingredients listed on the Revision Skincare website, Nectifirm and Nectifirm Professional are the same formulations, just in different quantities (1.7 oz jar vs. 8 oz tube).
Regardless of skin type, Revision advertises that these plant extracts, antioxidants and "unique biotechnological blends" help lift and firm skin on the neck and décolletage, as well as to reduce the appearance of crepey skin and fine lines and wrinkles.
Together, they state their proven technology works symbiotically to leave you with smoother, younger-looking skin. All you have to do is apply a dime-sized amount of Nectifirm onto your décolletage twice per day (morning and evening), working toward your jawline using gentle upward strokes. Then, you'll follow up with a Broad-Spectrum SPF 50.
According to sites like Truth In Aging, EWG.org, Paula's Choice, WebMD, and CosmeticsInfo.org, Nectifirm contains many ingredients commonly found in over-the-counter skincare formulations. These include skin conditioning and moisturizing agents like:
Glycerin, Cetyl Esters, Canarium Indicum Oil, coconut extract, Glyceryl Stearate Citrate, Methylsilanol Carboxymethyl Theophylline Alginate, Dimethicone, Squalane, Glyceryl Stearate, barley extract, Sweet Almond extract, Ceramide 2, Algae Extract, Bamboo Extract, Pea Extract, Butylene Glycol, Caprylyl Glycol, Tribehenin
There is also a hefty amount of emollients, emulsifiers, and surfactants (Tricaprylin, C12-15 Alkyl Benzoate, Cetearyl Alcohol, PEG-100 Stearate, Lauryl Lactate, Steareth-10, Steareth-20, Hydroxyethyl Acrylate/Sodium Acryloyldimethyl Taurate Copolymer, Polysorbate 60, PEG-10 Rapeseed Sterol, Carbomer, Xanthan Gum).
Vitamins and minerals (Tocopherol, Glucosamine HCl, Tetrahexyldecyl Ascorbate, Magnesium Chloride), and preservatives (Diazolidinyl Urea, Disodium EDTA, Iodopropynyl Butylcarbamate, Potassium Sorbate, Sodium Benzoate, Sorbic Acid) round things out.
Whether in Nectifirm or another formulation, Creative Peptides explains "Palmitoyl Tripeptide-5, known as the first topical TGF-Beta activator, mimics the human body's own mechanisms and speeds up collagen synthesis in the skin," while also helping "address extracellular matrix damage and inhibit[ing] skin inflammation."
Palmitoyl Tetrapeptide-7 is thought to suppress the body's acute inflammatory response as well, and thereby prevent stiffening tissue and resultant wrinkles and sagging.
According to Truth In Aging, Palmitoyl Dipeptide-5 Diaminobutyroyl Hydroxythreonine is another synthetic peptide, although no specific anti-aging benefits are attributed to it.
On the other hand, Paula's Choice explains that Palmitoyl Hexapeptide-12 is a "blend of the fatty acid palmitic acid with several amino acids, including glycine, histidine, and lysine," that theoretically could have skin-restoring properties and "help skin look and act younger."
These same sites list tetradecyl Aminobutyroylvalylaminobutyric Urea Trifluoroacetate (TAUT) as a skin conditioning agent. However, Truth In Aging clarifies that it "has been shown to have biological activity by boosting the production of hyaluronan" and stimulating the "production of the proteins decorin and lumican," which can "provide collagen fibres with greater structural support by binding the fibres together, to give the skin a fuller and firmer look."
Nectifirm Advanced
The Revision Skincare website advertises that Nectifirm Advanced is further enhanced to "offer a new and improved solution to better target the visible signs of moderate to advanced aging." It's also ideal for all skin types.
This is accomplished by "tapping into the potential of the skin's Microbiome," they tell us, combined with eight different peptides used to enhance the skin's antioxidant levels, reduce the appearance of crepey skin and adipose tissue, and smooth the appearance of lines and wrinkles.
Users are instructed to apply two pumps of the formulation onto the décolletage and work toward the jawline in upward strokes, twice daily. Follow by applying a broad-spectrum SPF sunscreen.
About half of Advanced's ingredients are the same as Nectifirm's. And most of those that differ work in similar capacities, including skin conditioning, moisturizing, and soothing:
Isosorbide Dicaprylate, Ruscus Aculeatus Root Extract, Glyceryl Caprylate, Solidago Virgaurea (Goldenrod) Extract, Undaria Pinnatifida (Algae) Extract, Hydrolyzed Lupine Protein, Hydrolyzed Manihot Esculenta Tuber Extract, Dextran, Hydroxypropyl Cyclodextrin
There are also emollients and emulsifiers (Vinyl Dimethicone Crosspolymer, Cetyl Alcohol, Dicetyl Phosphate, Hydroxyethylcellulose), surfactants, buffering, and cleansing agents (Ceteth-10 Phosphate, Laureth-3, Aminomethyl Propanol), and preservatives (Leuconostoc/Radish Root Ferment Filtrate).
However, Nectifirm Advanced adds a healthy dose of antioxidant and anti-inflammatory ingredients—referred to as 'Smart Antioxidant Technology' on the website, including Porphyridium Polysaccharide, Helichrysum Stoechas Extract, Camellia Sinensis (Green Tea) Leaf Extract, Vaccinium Vitis-Idaea Fruit Extract, Astragalus Membranaceus Root Extract, Citrus Limon (Lemon) Peel Extract, and Epigallocatechin Gallate.
Palmitoyl Tripeptide-38 is a proprietary ingredient manufactured by Sederma under the trade name MATRIXYL synthe'6. According to Paula's Choice:
"The only research so far showing this ingredient's benefit comes from the brand. That research followed 25 women between the ages of 42 to 70 years old who had forehead lines and crow's feet. After two months, the women reported a decrease in signs of aging of 31% in some cases, and up to 100% in others using a 2% concentration of MATRIXYL synthe'6 versus the placebo."
Another proprietary ingredient, Progeline, is a combination of Trifluoroacetyl Tripeptide-2 and Acetyl Tetrapeptide-2, which is a skin conditioner that works by compensating for collagen loss and delivering a plumping effect to the skin.
Diglucosyl Gallic Acid works as a skin brightener, and INCI Decoder reports that Acetyl Dipeptide-1 Cetyl Ester, stimulates nerve skin cells to release an opioid-type substance called met-enkephalin, which can help soothe skin and reduce irritation. It might even "prevent the onset of wrinkles and expression lines thanks to its muscle relaxation properties."
Potential Side Effects Related to Skincare Products Like Revision's Nectifirm
Sites like Truth In Aging, EWG.org, Paula's Choice, WebMD, and CosmeticsInfo.org report that the vast majority of Nectifirm's ingredients won't cause side effects any worse than mild, temporary redness and irritation at the application site.
Other than this, Truth In Aging indicates there are no safety data available for Palmitoyl Dipeptide-5 Diaminobutyroyl Hydroxythreonine.
To help avoid potential side effects, make sure that you consult with your dermatologist or primary care physician before placing an order for Nectifirm, or any other skincare formulation.
How Much Does Nectifirm by Revision Skincare Cost and Where Can You Buy?
If purchased on the Revision Skincare website, the Nectifirm line is priced as follows:
Nectifirm (1.7 oz): $92
Nectifirm Advanced: $133
Nectifirm Professional (8 oz): $330
All direct orders to U.S. addresses (no PO Boxes) come with free shipping via FedEx 3-Day Ground.
Revision Skincare's products, including the Nectifirm line, are also available at authorized physician's offices, as well as "physician's private website portals, medically supervised spas, or other authorized skincare professionals." You can locate one near you on their website's Find a Skincare Professional page.
Important: We contacted Revision Skincare customer support and confirmed that Amazon is an authorized reseller of their products. However, their website lists several unauthorized resellers, including Overstock, eBay, Jet, Walmart, SkinMedix, FaceMedix, and Poshmark.
All products purchased directly from Revision Skincare come with a 90-day refund policy, less S&H charges. Products purchased from physicians will need to be returned to their point of purchase. Also, refund details may differ.
You can reach the Revision's support department by calling 800-385-6652 or sending an email to hello@revisionskincare.com.
Taking a Closer Look at Nectifirm's Online Customer Reviews
On the Revision Skincare website, we encountered 15 combined reviews between Nectifirm and Nectifirm Advanced, who had given them an average rating of about 4.8 stars.
Many reported an improvement in the look and feel of the neck and décolletage areas, decreased appearance of wrinkles, and reduced signs of overall aging. What few complaints there were cited results that didn't meet expectations.
Between Revision Skincare's Nectifirm (1.7 oz) and Nectifirm Advanced formulas, we encountered more than 800 customer reviews on Amazon at the time of our research. Cumulatively, they gave the products an average rating of about 4.2 stars.
Compliments typically referenced positive results within a relatively short amount of time, including increased skin firmness, reduced appearance of 'turkey neck' and wrinkles, and an overall lifting effect. Complaints frequently cited no results and high price.
With this said, many Amazon customers had concerns that the products were inauthentic knock-offs. As mentioned in the Pricing section, though, we confirmed with Revision Skincare's customer support that Amazon is an authorized reseller of their products, including Nectifirm.
Since Walmart, eBay, and SkinMedix are specifically listed on the Revision website as unauthorized resellers of their products, we did not include related feedback here.
Choosing Between Nectifirm and Competing Neck & Decolletage Formulations
If you search online for terms like 'décolletage cream' or 'neck serum, you'll literally encounter hundreds of different formulations competing for the exact same customers as Nectifirm. A small sampling of some of the top results was:
Replenix Neckletage ($71)
Peter Thomas Roth FirmX Contouring Face & Neck Cream ($140)
Estee Lauder Resilience Lift Firming/Sculpting Face and Neck Creme Broad Spectrum SPF 15 ($76.50)
QRX Labs Neck Firming Cream ($20)
StriVectin Tightening 1.7-ounce Neck Serum Roller ($65)
Estee Lauder Re-Nutriv Ultimate Lift Age-Correcting Creme for Throat and Decolletage ($13)
Body Merry Age Defense Neck Cream ($20)
Desert Beauty Neck Firming Cream w/Peptides ($20)
Considering that this is just a small sampling of what's available, what's the best way to figure which formulation to buy?
According to New York dermatologist Macrene Alexiades, MD, "the thinning of the dermis and epidermis" related to the natural aging process can cause the skin to take on the appearance of "a piece of tissue paper or a crêpe," with "a thin, crinkly texture."
Based on what we learned from sites like Truth In Aging, EWG.org, Paula's Choice, WebMD, and CosmeticsInfo.org, there are several peptides contained in Nectifirm's formulas that have at least some clinical support for their potential skincare benefits (e.g., Palmitoyl Tetrapeptide-7, Palmitoyl Hexapeptide-12, Progeline (Trifluoroacetyl Tripeptide-2 and Acetyl Tetrapeptide-2), etc.).
Nectifirm Advanced also adds a healthy dose of antioxidants and anti-inflammatory ingredients.
However, board-certified dermatologist Dr. Kally Papantoniou, emphasizes that you should maintain realistic expectations when it comes to a crepe-attacking cream.
"You can expect a short-term reduction of the appearance of crepey skin from a product that contains the active ingredients we listed above," she says, and even some potential long-term effects by maintaining moisture, preventing fine lines and wrinkles from forming, and inducing new skin growth.
"However, it's very unlikely that over-the-counter creams will be able to match the results of a medical procedure," she emphasizes.
Is it worth paying more for one of these products? According to Dr. Kally, "shoppers shouldn't base their assumptions on the effectiveness of a product on its price. Instead, research which ingredients it contains and read reviews to help guide your selection."
The Bottom Line
Our goal is to provide you with core details about a product or service that are necessary to make a maximally informed purchase.
Based on everything we've discussed here, despite its meaningfully higher price than much of the competition, Nectifirm's lineup seems to come with almost wholly positive online feedback from customers.
Revision Skincare also stands behind their formulations with a 90-day refund policy, and based on what we learned from Dr. Kally Papantoniou earlier, they contain many ingredients that have been shown to positively impact crepey skin.
Furthermore, in addition to popular online resellers like Amazon, Nectifirm's lineup is available at many local physician's offices, medically supervised spas, and other authorized skincare professionals, if you'd prefer some one-on-one discussion before purchasing. We also found their support staff was friendly and knowledgeable when we called.
Just remember that according to Dr. Papantoniou, paying a higher price won't necessarily translate into meaningfully better value than a lower-cost competitor.
» Recommended Reading: Best Foods for Healthy, Clear, Glowing Skin Recommended by Experts