New You Keto Reviews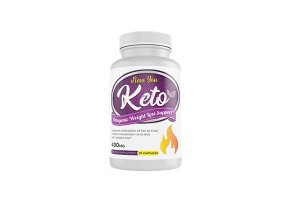 Summary
New You Keto is a weight loss supplement that allegedly keeps you in ketosis so that you can burn fat, recover from exercise faster, and have more energy each day. There are some questionable practices found with this supplement.
Proceed with Caution
There are some serious red flags about New You Keto to keep in mind before ordering.
First, there is no ingredient information available online for this supplement, and our calls to customer service showed the company would only provide this information to those who have already purchased from them. Not only does this seem suspicious, but it's also dangerous. We will never recommend consuming a supplement if you can't inspect the nutrition facts first.
Second, New You Keto buries their true pricing information deep in the terms and conditions. We believe most buyers will be under the impression that the supplement costs $4.99 and won't realize they will be charged an additional $89.99 unless they return the bottle to the company within 17 days of ordering. Merely canceling your subscription isn't enough, as the terms and conditions state the brand will retroactively charge you for your first sample if you don't return it.
Finally, New You Keto seemingly doesn't exist online beyond the company website, though we found what looks like a virtually identical product with more than 100 one-star Facebook reviews, most left from people who claimed they were scammed.
Our Promise to You
In order to safeguard you and ensure helpfulness and relevance, our compliance team manually assess every customer review before it goes live.
We have a zero-tolerance policy for fake reviews, and companies cannot control or alter any reviews at any time.