Nike Run Club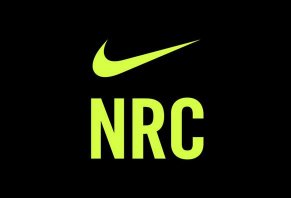 The Nike Run Club is a free running app that lets you track your indoor and outdoor runs, listen to audio coaching as you exercise, and follow training plans tailored to your goals.
Nike Run Club Review: Is It Right for You?
For those who want to track every aspect of their runs in real time and get motivation along the way, the Nike Run Club offers a comprehensive free app that promises to help you reach the next level of your fitness journey.
Previously called Nike+ Running, the Nike Run Club app has shifted its focus slightly to provide more of a communal feel for app participants. It's designed to give you "the guidance, inspiration, and innovation" necessary to improve your fitness and become a better athlete.
Does it deliver? We'll look closer at the facts below.
What Are the Main Features of the Nike Run Club?
According to the company website, the new-and-improved Nike Run Club app offers users the following features:
Run With Nike Coaches
The app offers a series of workout programs that provide in-ear audio instruction as you exercise. App subscribers can follow audio guided runs led by coaches, other athletes, and even celebrities.
These coached runs are designed to improve your strength, speed, and endurance, and the instructor calls out timing and intervals so that you stay on track. Each audio guided run is paired with a playlist that you can listen to by connecting to Apple Music or Spotify.
At the time of writing, these runs fell into the following categories:
Get Started Collection (designed for new runners)
Short runs
Long runs
Speed runs
Treadmill runs
Runs that incorporate the Headspace Meditation App
Distance-based runs
Follow a Personalized Training Plan
Whether you're looking to complete your fastest mile or build up your endurance for a marathon, Nike Run Club offers a series of training plans that last from four to eight weeks.
Each program is designed to help you incorporate running into your schedule, and you can customize each plan by filling out details on the app like your current activity level, current longest run you can manage, race pace, current mileage and number of runs per week, and physical information like your age, height, and weight.
The app will create a customized daily workout schedule (including rest days) for you, and you have the option to shift days around and skip workouts when necessary. If you miss several workouts within a short period, the app will automatically adapt your program to optimize your results.
It's possible to view all the weeks of the plan in advance so you can make changes where necessary. You can also add runs manually to get credit within the training program if you complete them without the app.
Compete in Challenges
The app releases weekly and monthly distance challenges to keep you motivated, and you can earn virtual badges for completing them. It's also possible to compete with other runners around the world through leaderboards you can set up by hashtag. In order for other runners to see your stats, you'll need to keep your profile set to public.
Share Results with Friends
Track your friends' progress by following them in the app and monitoring their running stats. You can send and receive in-run encouragement and share your workout results to the Nike Run Club feed, and from there to Facebook, Twitter, Instagram, and WeChat.
The app website makes it clear that users have complete control over what gets shared, from your running route and stats to a post-exercise selfie.
Monitor Your Performance
The app lets you track your running statistics in real time:
Pace
Location
Distance
Elevation
Heart rate
Mile splits
You can also look through your previous runs and personal records in the activity tab. You can also monitor how far you've run in each pair of shoes so that you know when you need to replace them.
Sync with Sport Watches
The app is designed to run on smartwatches for added visibility during your workouts.
How to Get Started with the Nike Run Club App
At the time of writing, the Nike Run Club app is available for both Android and iPhone supported devices, including Apple watches and Android WearOS. The app is free for download and it doesn't offer in-app purchases.
When you download the Nike Run Club app, the first step is to create a user account and turn on your phone's location services. You'll want to include your physical information like height and weight so that the app can better track your exertion level.
From there, you can start tracking your data on a regular run by clicking "quickstart" in the top left corner. This lets you select the specifics of your workout based on whether it's indoors or outside and choose a distance, duration, or speed target if you want.
Depending on your settings, the app can give you a countdown when you begin, auto-pause when it senses that you stopped running, and announce distance alerts every mile or kilometer.
You can also use the app to play music from your phone or Spotify as you run. It's possible to choose one "Powersong" that plays at push of a customizable button to give you motivation when you need it.
If you want extra support, you can choose to follow an audio-guided run, work through an included workout plan, accomplish an in-app workout challenge, or begin a program that's tailored to your fitness goals.
After you finish your workout, pause and stop the app tracking. You can look over your stats like pace, location, distance, elevation, heart rate, and mile splits at any time in the history portion of the app. (To track your heart rate, you'll need to pair a Bluetooth-enabled fitness monitor to the app).
If you need to contact the company for further information, their email address is running.feedback@nike.com.
What Do Customers Think of the Nike Run Club?
At the time of writing, hundreds of thousands of people appear to be happy with the Nike Run Club app. It had almost 800,000 reviews on Google Play and averaged 4.5 stars out of 5.
Looking closer at these comments, many people wrote that they appreciated all the features offered in the app, especially considering it was a free service.
We found that a lot of users reported that the app had improved considerably since they first started using it and that they appreciated the extra focus on community engagement in the most recent updates.
A few commenters shared that they wanted to switch their distance measurements from kilometers to miles between runs (based on their workout) but that the app didn't offer an intuitive way to do so.
Others didn't like that the app stopped tracking their runs if they met their time or distance goals, meaning that there wasn't a record of their extra effort.
The blog Running with Rabbits also offers useful insight. Author and site founder Jessa reports that she has a "love-hate relationship with the app" because it has some quirks she's found to be a longtime annoyance.
While she wrote that she loves the training plan options and the post-run data, she found that the app acts weird for a few days after every update and occasionally won't store information about her training plan. Overall though, these inconveniences weren't enough to keep her away.
Are There Similar Apps to the Nike Run Club?
If you're eager to look beyond Nike, there are plenty of other running apps worth looking into. Three popular options include Map My Run, Runkeeper, and Runtastic. The chart below highlights some of the most significant differences between them.
| | Nike Run Club | Map My Run | RunKeeper | Runtastic |
| --- | --- | --- | --- | --- |
| Supported formats | Apple and Android | Apple and Android | Apple and Android | Apple and Android |
| Price per month | Free | Free, or $5.99/month or $29.99/year for premium. | Free, or $9.99/month or $39.99/year for premium. | Free or $4.99 for the ad-free pro version. |
| GPS route options | Yes | Yes | Yes | Yes |
| Audio-guided runs | Yes | No | No | No |
| Customizable training plans | Yes | Yes | Yes | Yes (for Premium) |
| Affiliated brand | Nike | Under Armour | Asics | Runtastic |
| Notable features | Tracks the mileage of your shoes and lets you know when to buy a new pair | Simple to plan routes out ahead of time with "Route Genius" | Easy to track other activities besides running | You only access training plans and routes with premium |
As this chart makes clear, the Nike Running Club seemingly stands out from the competition by offering many of the same features that the other running apps we looked at only provide in premium versions of their app. That being said, you sacrifice some pre-workout customization with the Nike app, as it's less equipped to help you plan your route out ahead of time.
The Nike app is the only running-focused app we looked at that offers options for audio-guided runs. This is a feature found in other fitness services that we've reviewed, particularly in Aaptiv.
For $14.99 per month or $99 per year, Aaptiv gives access to thousands of audio-based workout guides meant both for outdoor running and gym workouts. Aaptiv offers a lot more audio-based classes than the Nike app, so you might want to consider pairing the two together if that's a selling point for you.
Another detail worth noting is that Nike has built up a robust running community around their app. The company even offers opportunities for group runs in select cities. If you're interested in becoming part of a social media running tribe, feel motivated by peer pressure to complete fitness challenges, and want opportunities to meet up with training groups in real life, then Nike might be a solid option to achieve this.
Our View: Is the Nike Run Club Worth It?
In light of these details, we think it's hard to go wrong with the Nike App. Not only is it free, but it's a solid option for tracking your running at a basic level even if you don't want to dive into the extra features.
If you want a way to record your pace, distance, and route, this app delivers, so long as you're willing to lug your smartphone along with you.
We believe that some of the biggest advantages of this app are the price (you can't beat free!), accessibility to all levels of runners, and a built-in sense of community. We got a feeling from customer reviews that Nike is continuously improving the app's functionality, so there is an impressive level of company support behind it.
If you're interested in getting in shape but feel like a running plan sounds like too much to commit to, consider reading our article on the benefits of walking. Just thirty minutes of movement a day can be enough to transform your health, and you can learn the specifics in the article.