Novation Settlement Solutions
Claimed This company has claimed this profile, is getting alerted on any new customer reviews entering this page, and may engage in dialogue with its customers to address their matters.

Companies cannot pay money or provide goods in order to remove or alter customer reviews.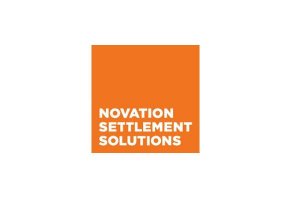 Novation Settlement Solutions is a prominent name in the structured settlement and annuity buyout industry. While they lean on their reputation, we suggest using them only in emergencies.
Novation Settlement Solutions Review: Is It Worth It?
Novation Settlement Solutions is a financial company that buys payments from structured settlements and annuities in exchange for cash.
The company claims to have purchased over $1.5 billion in payments since opening their doors in 2000, and to employ only top-notch funding experts with the highest levels of product knowledge and expertise.
Novation Settlement Solutions is based out of West Palm Beach, FL, and holds an A- Better Business Bureau rating
Online customer reviews appear to be primarily positive, with very few overall complaints.
How Novation Settlement Solutions Works
Novation Settlement Solutions claims that, because money loses value over time due to inflation, your structured settlement could be worth much less by the time it's paid in full.
As a result, they can provide you with lump-sum payouts that can give you the "money you need to improve your life."
The company claims that its highly knowledgeable experts can help you make informed decisions and that they have a 97% court approval success rate.
On top of this, Novation Settlement Solutions is a founding member of the National Association of Settlement Purchasers (NASP), a group "dedicated to ensuring the secondary market for structured settlement transfers remains fair, competitive, and transparent."
Novation Settlement Solutions Pricing
In order to see if Novation Settlement Solutions can help you, you'll first need to call the company directly at (888)979-3740.
While the company offers a free consultation, you will be charged a percentage of your total settlement as a fee.
No official numbers are posted on the Novation Settlement Solutions website, though industry averages can range between 7% and 29%.
With this in mind, Novation Settlement Solutions claims to differentiate themselves from the competition by assuring that the rate you pay is locked in when you sign.
In addition, their Timeframe Guarantee ensures that if it takes longer to receive your money than originally estimated, the company will pay you extra money—up to 10 times the industry average, they say.
The Bottom Line
Novation Settlement Solutions appears to have a strong online reputation and may be a company to consider if you're looking for a structured settlement buyer.
However, as we've mentioned in several other of our structured settlement reviews, keep in mind that you'll likely lose between 7% and 29% of the total amount in upfront fees, in addition to legal bills and other miscellaneous expenses.
We've read multiple reviews claiming that these fees were unclear or were not fully disclosed, and which ultimately cost customers much more than the original loan amount.
As an example, a person asks popular TV "budgeting" guru Suze Orman, "There's about $110,000 left; by selling [our structured settlement], we'd net $17,500. Would that be smart?" To which she responds, "Doing so, I realize, is tempting, but it's typically not smart."
Also, consider that if you're only selling a portion of your payments, your monthly check will first be processed by the factoring company (e.g. Novation Settlement Solutions), who will take their cut and issue you a check to you for the remaining balance.
This is typically not too much of a concern, except if the company were to file for bankruptcy.
Bottom line: In the vast majority of instances, it's typically best to stay away from settlement lenders unless you're completely out of options, and need the money to help solve an emergency.
Horrible

By Phyllis D.

,

Washington

,

Sep 16, 2018
Verified Reviewer

I have used Novation several times in the past. I just did a deal with another company, but Novation basically is the owner of the annuity from the previous sale with them. In order to be paid on this portion that I sold with a different company, it jers to come from Novation. It has been 16 days since court approval, was told 6 days ago from Novation I should have payment early this week/mid-week. Well, tomorrow is Friday, still no payment, they won't return my call, hence the reason I didn't use them for this sale - they don't care!

Bottom Line: No, I would not recommend this to a friend

---

This company is a joke

They will steal your money and then make you wait to pay you money that's supposed to come to you. There is a lot of BS with them. Please don't use this company. I'm looking for a lawyer to sue the company now. If anyone has some feedback, please help me out.

Bottom Line: No, I would not recommend this to a friend

---

Advertisement

---

Great company to work with

Very easy transaction. Ryan Steets and John Brandes were top notch, very helpful and professional, and always there to answer questions or calm concerns. This is my second go around, and the experience was fantastic with no harassing calls or over bearing salesman. Highly recommend.

Bottom Line: Yes, I would recommend this to a friend

---

Honorable company

By Brian Leach

,

Florida

,

Jan 21, 2017
Verified Reviewer

I spoke with Chris this morning pertaining to a gift card I received in the mail, and even though my settlements have since expired, they are still Western Unioning me the money, as they advertised. I strongly recommend this company if you need money and have structured settlements.

Bottom Line: Yes, I would recommend this to a friend

---

Advertisement

---

Jamie Decosta, a true professional

By rick

,

novia scotia,ca

,

Dec 3, 2015

What an amazing experience I dealt with there. The representative Mr. Dacosta has made us feel comfortable throughout the entire process from start to finish.Hhe helped us obtain the cash we need to put our son through college. I would recommend this man to my grandparents, meaning anyone.

Bottom Line: Yes, I would recommend this to a friend

---

Harassment

By Anonymous

,

Connecticut

,

Apr 23, 2015

I would like for this company to stop harassing me, sending me mail, and wanting to become friends with me on Facebook. They are intruding on my life and if it keeps up, I will take them and whomever else contacts me to court. And believe me, I will not hesitate to take the company down.

Bottom Line: No, I would not recommend this to a friend

---

Advertisement

---