Nuraphone Reviews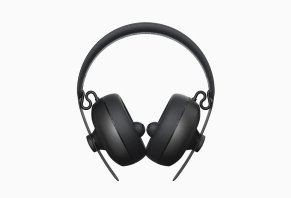 With a proprietary self-learning engine and features like an in-and-over design and app functionality, Nuraphone headphones claim to revolutionize the listening experience.
About Nuraphone
Covered by at least three different patents, including unique in-and-over architecture, Nuraphone headphones automatically measure your hearing, create an individual profile, and adapt the sound to match. This way, the company tells us you'll be able to actually hear your favorite music for the first time.
They accomplish this using a self-learning engine that adjusts sound frequencies based on your individual sensitivity, thereby bringing them into stunning focus. All you have to do is put the headphones on and they'll create your profile in 60 seconds, without even pressing a button.
Additional Nuraphone features include a programmable touch control, a flexible band that fits all head shapes and sizes, a durable metal body, patented active cooling technology, Inova architecture, dual-layer sound isolation, and wired or wireless connectivity.
Together, the website reports that you can expect deep bass you can feel, along with crystal clear detail.
Even a quick glance at Nuraphone will reveal that they're not a typical pair of headphones. But will this uniqueness necessarily translate into a better listening experience? Even then, are there other, more traditional, headphones that might deliver greater bang for the buck?
Let's help you find some actionable answers by taking a closer look at their functionality.
How Do Nuraphone Headphones Work?
At about 7.5 inches tall, 6.75 inches wide, and just under 12 ounces, Nuraphones might seem a lot like most over-the-ear headphones currently on the market. However, looking closer at their ear cups reveals their patented in-and-over (Inova) architecture that adds soft, gel-filled in-ear tips that conform to your unique shape.
According to the website, the ear cup contains a deep bass driver that "won't interfere with high tones or muddy the sound," while the in-ear buds contain a separate high-frequency driver for crystal clear high notes.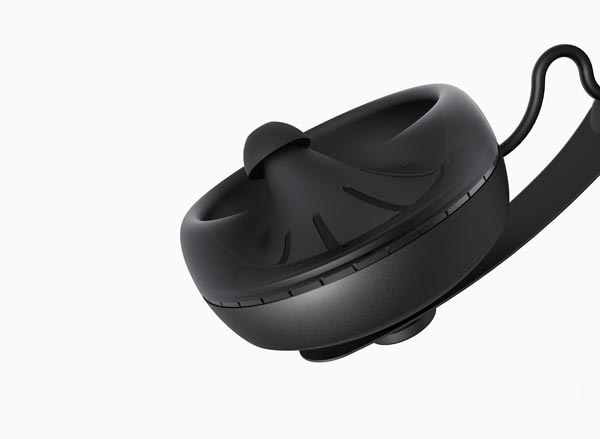 With patented in-and-over (Inova) technology, Nuraphone headphones promise to completely change how you experience sound. Credit: Nura, Ltd.
Additional features include:
A high-grade stainless steel body
Aluminum cups
Hypoallergenic silicone pads
Vented design that draws in cool air
Bluetooth connectivity (as well as wired connectivity using a universal port that accepts Lightning, USB-C, micro-USB, and analog)
Dual passive noise isolation
Lithium-ion battery that provides up to 20 hours of listening time
External microphones for calls
A power cable that allows you to charge the headphones directly from your phone
Nuraphone headphones can also tell when they're not being worn and will turn themselves on and off accordingly, in order to maximize battery life. Furthermore, the light touch buttons outside the ear cups can be custom programmed to do things like play/pause, select the next or previous track, turn the immersion mode on/off, and so forth.
Now that we've discussed Nuraphone's hardware, let's turn our attention to the software.
How Does Nuraphone's App Utilize Sound Modeling?
According to the American Speech-Language-Hearing Association, the hair cells located in the inner ear, or cochlea, vibrate when encountering sound. This vibration then "produces a very quiet sound that echoes back into the middle ear," which is called an otoacoustic emission (OAE).
These OAEs can be measured by specialized equipment at your doctor's office, which can then help identify potential hearing loss.
The Nuraphone headphones use an adaptation of this technology that emits a bunch of tones and frequencies over the course of 30 seconds, and then listens to how well your inner ear hears them. Then, it processes and encodes this information and creates a customized sonic 'map' that promises to deliver a rich, balanced sound, regardless of what you're listening to.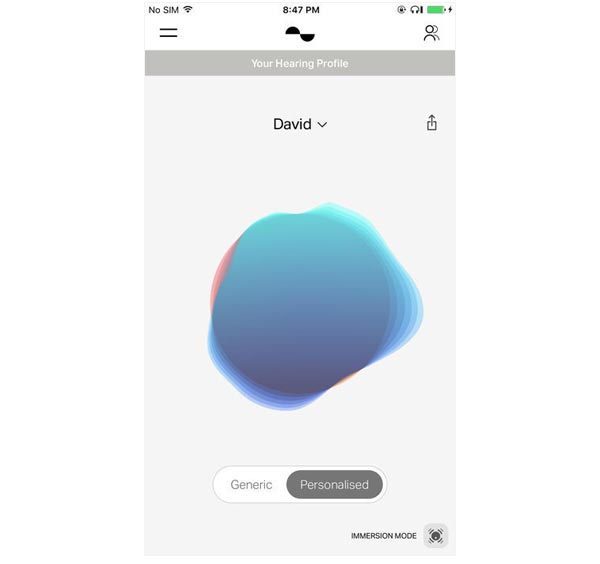 An example of an individual's sound map created by Nuraphone's OAE-based technology. Credit: Apple Corporation
After this initial setup, every time you put on your headphones, they'll identify you within two seconds and automatically load your profile. According to the company, the Nuraphone app can store up to three unique profiles at the same time.
How Much Does Nuraphone Cost?
Each pair of Nuraphone headphones is priced at $399, which also comes with a USB-A charging cable and a magnetic locking protective case.
The company stands behind their product with a 30-day satisfaction guarantee, less S&H charges. Keep in mind that the headphones must be in their original condition and packaging in order to qualify.
They also come with a one-year warranty against material defects. To request a refund or process a warranty claim, customer support can be reached at orders@nuraphone.com.
What Can We Learn From Nuraphone Customer Reviews?
Between iTunes and Google Play, we encountered 14 user reviews for the Nuraphone app at the time of our research, with a cumulative four-star average rating.
There, most compliments appeared to reference ease of use and quality of sound, while frequent complaints revolved around the inability to view battery life, connectivity issues, and that the only way to control the headphones is through the app.
Similarly, Jacob Kastrenakes over at The Verge didn't appreciate that he couldn't tell if the headphones were powered on or off, and didn't like the fact that it comes with another proprietary charging cable to keep track of. He summarized: "I like the effect the headphones create when playing music, but the end result isn't as revolutionary as the general idea."
TechRadar's Jon Porter gave Nuraphones a four-star rating, complimenting their passive noise isolation and sound quality, although he emphasized that it wasn't necessarily a night and day difference.
In the end, while he felt the concept was new and interesting, he wasn't sure that they stood heads and shoulders above the competition, and noted that for the same price, consumers could purchase a fairly good pair of traditional noise-canceling headphones (more about this next).
On the other hand, New Atlas was much more complimentary when writing:
"For me, as a minor-league audiophile and musician, the Nura headphones have been an emotional and wonderful sonic experience. The better the recording, the more rewarding the listen. The bigger the personality of the performer, the more it feels like you're there with them. It's been beautiful."
Digital Trends also felt the Nuraphone headphones delivered a remarkable sound, although they couldn't find a comfortable fit.
From a company perspective, Australia-based Nura Ltd. raised more than $1.8 million during Nuraphone's 2016 Kickstarter campaign, which ended up ranking as Australia's most funded crowdfunding campaign to date.
The company was co-founded by CEO Kyle Slater, CTO Luke Campbell, and COO Dragan Petrovic. According to their LinkedIn profiles, Kyle previously worked as an electronics engineer for Bionics Institute, Luke as an ENT Surgical Registrar for the Royal Australasian College of Surgeons, and Dragan as Senior Director of Product Management for Helium Systems, Inc.
Nuraphone vs. Bose, Sennheiser, & Other High-End Headphones
Based on their multiple patents and unique design, it's probably no surprise that if you're looking for something even remotely like Nuraphone, they're currently the only game in town. But when compared to offerings from industry giants like Bose and Sennheiser, does this necessarily mean they're your most appropriate option?
After all, between these two companies, we found several dozen over-the-ear headphone models at the time of our research, priced anywhere between $40 and $1,000+. Given all of the price points and available options, how can you avoid 'analysis paralysis' and make the most informed decision?
When choosing any pair of headphones, regardless of the manufacturer, Crutchfield's Jeff Miller points out that you'll want to start with their intended use. In other words, if you're planning to use yours while commuting on the bus or train, over-the-ear models with active or passive noise cancellation might be ideal.
But if you plan to work out, then earbuds might make a better choice, since they won't trap heat or potentially become slippery with moisture.
From there, you can focus on individual features and how they relate to your personal preferences, such as noise cancellation, wired or wireless connectivity, smartphone functionality, touch controls, and so forth.
Obviously, a huge factor for any pair of headphones is the comfort, which will vary between individuals based on the shape of their ears. When purchasing online, though, you won't have the opportunity to try them on before handing over your hard-earned money.
And as we learned from professional feedback earlier, whether or not users found Nuraphone's unique design comfortable was a bit of a mixed bag. When it comes down to it, what does all of this mean for you?
Our Final Thoughts About Nuraphone
As far as technology goes, there's perhaps no better example of how much impact personal preference can have on overall satisfaction than headphones. After all, between comfort, available features, and sound quality, there are hundreds of combinations of factors that can play a role.
By merging over-the-ear and in-ear designs, two drivers with different frequencies, and proprietary technology that maps your unique hearing, it seems like Nuraphone could provide an all-in-one solution that meets a wide variety of needs and preferences.
With this said, at $400, Nuraphone headphones certainly aren't inexpensive, especially compared to high-end models from competitors like Bose and Sennheiser.
However, they also seem to stand behind their product with a 30-day satisfaction guarantee, which should be more than enough time to decide if they're right for you. Just be sure to hang on to the box and any printed materials in the meantime, or you might not qualify for a refund.
I'm back in love with music

By Franco Lautieri

,

Stroud, Gloucestershire, UK

,

Feb 25, 2018
Verified Reviewer

I've had my Nuraphones for five days now and I'm still on my journey of rediscovering the music I've been listening to for years and, music that I've produced and mixed myself. And the extraordinary thing about these headphones is that they continue to reveal detail I hadn't noticed before, and, even in the music I've created, sounds and effects I'd forgotten were there or missed completely while mixing are revealed. I've become addicted to listening to music with these headphones. I'm listening to new music and adding tracks to my playlists that I wouldn't have considered before... check out Bump (or anything else) by Yosi Horikawa on these headphones... Wow!

I have owned loads of headphones and currently have half a dozen in my collection, Beyerdynamic, Bose, Grado, Hifiman, KRK, Sennheiser, all of them over-ear or on-ear headphones. I don't get on with in-ear headphones. But with the Nuraphones, that's all changed. Although after about 2-3 hours of listening I feel my ears could do with a break, but then I'm wanting to ride through any discomfort, like an athlete running off cramp, because I just want to hear the next track, and the next.

I love the sound of these headphones. The separation between the bass and the mids and highs is superb. There appears to be no phase distortion whatsoever, even when playing back at very loud volumes. At this point I should mention the "immersive" feature. This is where you have control over the bass. The settings start at 'gentle' with small enough stepped increments through 'normal' to the max setting 'front row'. I tend to have mine set to a little below normal, where, for my hearing profile, I get a solid, deep and tight bass. The experience when you push the bass through normal towards front row is crazy. Not only do you hear more bass, but you feel the vibrations massage your ears – your scalp/head becomes a conduit for the bass. But even at lower settings, you still have the impression that the bass is a physical experience. I love the bass from the Nuraphones. Truly, madly, deeply.

Because the Nuraphones sound so good I want to listen to everything loud – but what's surprising for me is that my ears don't get fatigued by it. And when I take the headphones off after a prolonged listening session, my ears aren't ringing nor do they seem reduced in sensitivity... Now, that's remarkable. I'm figuring that when the Nuraphones are calibrating for your hearing, the frequencies that you are sensitive to are attenuated so the result is that you're not being assaulted by them when listening to things loud. And the frequencies that your ears are deaf to are lifted so that you're hearing the sound as intended. All this means you can listen to music louder for longer because the sound is balanced – your ears aren't buckling or distorting. Well, at least this is my experience, my perception, my opinion.

So, the quality of the sound from the Nuraphones is right up there. They're the best sounding headphones I own, they're the best I've ever had the immense pleasure to listen to.

Now to the app. Hmmm... It could be improved. Look, I loved the way it all began, when, as a new user, you first put on the headphones and then a voice (a nice voice, too) guides you through the process of getting your hearing profile set up. It was seamless. Very Apple-like. But once you're done with the set up and you get into daily use, the app kinda gets in the way... and you have to have it launched if you want to change the immersive setting. Occasionally, when launching the app, it doesn't see the headphones and defaults to the new user set up journey. Or if the app is already open and you're putting the headphones back on your head after a break, the app doesn't recognise that you're back. The headphones do... "Welcome back, Franco" the nice voice says. If you had the immersive page up in the app, you have to close it, allow the app to wake up (it is quick, admittedly) but then you've got to wait while it connects to the Nura server, then you're back in, and you can go back to the immersive page and play at your leisure. To be honest, the apps quirks I can live with easily because the overall experience with these headphones is magical. I think they look really cool too. Understated quality. And, I can't overstate how good the sound is.

Bottom Line: Yes, I would recommend this to a friend

---

Nuraphone, very very good headphones

Nuraphone started on Kickstarter and it's their first product, so expect some minor teething problems. I'm sure the next release will be an improvement.

From a sound reproduction point of view, they are excellent, the best headphones I have ever heard and I have a collection of Audiotechnica, B/W and Sennheiser.

Because of the sound customization, no headphones in their normal state can come close. The only way to compare other headphones is to do it using some sort of equalization on those headphones.

Samsung has an app called "adapt sound" which is very good. I have done some comparisons and even with equalization Nuraphones have a wider soundstage and better bass.

If you want to hear every note crystal clear, and every instrument distinct, smooth vocals and amazing bass, then Nuraphones are for you. If you think you know your song collection, think again, re-listen, and you will hear elements in those songs you didn't hear before, like instruments and subtle sounds.

The rave reviews on the internet have been described by some as "hype" and exaggerated, the YouTube reviewer "unbox therapy" was commented on as "what a paid reviewer can do" and dismissed.

These reviews are NOT exaggerated, you need to try these for yourselves to believe it. Some say the price is too high, but I think they are just right given the technology that has gone into making these headphones.

They easily sound like $600 headphones. However, without the "personalization" turned on they do sound dull, and comments have been made that $50 headphones sound better. I have tried them without "Personalization" and they do sound dull, however when I turned on Samsung's "adapt sound" they were great, but not as good as with "personalization" turned on.

I have concluded that Nuraphone are the only truly "flat" headphones and that even $50 headphones have some built-in EQ bias. That's why people shop around for different headphones until they find the ones that sound best for them, no headphones are flat, so when you find ones you like, you are getting headphones that have a sound signature that best suits your hearing profile. You don't need to do that anymore because Nuraphone measures your hearing profile, so the music is delivered to you the way you hear.

The Nuraphones come with a variety of cables, including: USB A & C, micro USB, Lightning, and analog. Even though they sound great with Bluetooth, the digital cable gives the best clarity and soundstage. I was also surprised by how well the analog cable works with vinyl given that the signal goes through A/D then DSP and then D/A. The Nuraphone has a chip that supports 24 bit, 48 KHz conversion which makes the vinyl sound very good; I'm sure vinyl audiophiles would be skeptical.

The sound delivery system is both its asset and its weakness, the in-ear and over-the-ear design delivers sound to your ear like no other headphones, but prolonged use may irritate your ear canal and outer ear.

I can wear these for about an hour before I need a break. The app still needs some work as it doesn't work without an internet connection which I think is a limitation. Outside the house, the pre-set buttons can randomly fire off one after the other, and the buttons don't work with every music app.

If music quality is your major concern then these are amazing headphones. If other issues about portability and prolonged use are more important to you than the music quality, then why are you reading this?

Bottom Line: Yes, I would recommend this to a friend

---

Advertisement

---

Total BS headline

By Richard Yonge

,

Gold Coast, Australia

,

Feb 5, 2018
Verified Reviewer

I had to wait a long time to get mine, but I'm very happy with it.

My beef is in Google searching a site where I could leave a positive review I see the heading "Scam or Legit?" Neither of those two words appeared in your mostly positive and professional review. From what I can see, a huge amount of time, effort and smarts have been put into putting out a great product, and you've just diminished that with lame and offensive click bait.

Bottom Line: Yes, I would recommend this to a friend

---