Oasis Financial Reviews
Claimed This company has claimed this profile, is getting alerted on any new customer reviews entering this page, and may engage in dialogue with its customers to address their matters.

Companies cannot pay money or provide goods in order to remove or alter customer reviews.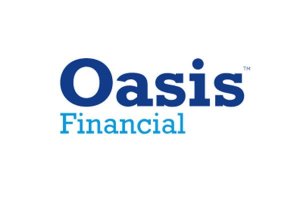 Oasis Financial specializes in providing immediate funds for individuals in the midst of a pending legal settlement related to auto accidents, worker's comp claims, and more.
---
True help

By Micquel G.

,

Stone Mountain, GA

,

Jul 24, 2020
Verified Reviewer

Length of Use: Less than 3 months

Overall Experience:

I needed help and they helped me right away with a couple of dollars to get me by. I truly appreciate y'all that's on H60D.

Bottom Line: Yes, I would recommend this to a friend

---

Help with bills

By Jim H.

,

Denver, CO

,

Jun 27, 2020
Verified Reviewer

Length of Use: 6–12 months

Overall Experience:

It helped me a little. I applied once before, but was turned down. Then I reapplied for $4,000. I only got $800. I want to know if I can get $700 more? Don't know why I didn't get the full amount that I asked for.

Pros and Cons:

Helped me a little
Was easy to fill out the forms
Not too long of a wait
Didn't get what I asked for

Bottom Line: Yes, I would recommend this to a friend

Jun 29, 2020

Hello Jim, I am happy to hear we were able to help you somewhat in your time of need. I am sorry if we were not able to provide you more funding, or closer to what you were looking for. One of our goals in providing pre-settlement funding is to not only help you get money now to cover immediate needs, but to try and make sure you're satisfied with your settlement check. Sometimes, the amount you are requesting (either with a first request or based on additional requests) may mean that when your case ultimately settles, there are fewer dollars left for you to have a satisfactory outcome.

---

Advertisement

---

Life savers!

By Amber W.

,

LaFayette, GA

,

May 8, 2020
Verified Reviewer

Overall Experience:

Oasis Financial helped relieve me of my financial burdens! I am so grateful to them for helping ease my financial struggles while I am waiting for my case to settle! I highly recommend Oasis Financial who is also struggling while waiting on their case to settle!

Bottom Line: Yes, I would recommend this to a friend

---

Totally awesome people to work with, make things very easy and smooth, explain things very clear.

By Ean S.

,

Florida

,

Mar 23, 2020
Verified Reviewer

Overall Experience:

Oasis is the way to go. My overall experience with Oasis was great. Everyone I spoke with was very clear, consistent, caring, supportive, and forgiving. Understandable, simple paperwork, no mumbo jumbo. Tony was great, and the experience overall, and I would recommend it to family and friends, and will possibly use them again in the future.

Bottom Line: Yes, I would recommend this to a friend

---

Oasis help me get in the place where we were practically on the streets and I so deeply appreciate it

By Lora G.

,

Chicago, IL

,

Mar 13, 2020
Verified Reviewer

Overall Experience:

You guys were a tremendous help for me and my grandson. We really truly truly are blessed that you guys came into my life because I was in so very much in need and I would definitely recommend you guys to anyone that's needing your service, and I will definitely plan on using you guys in the future. Thank you.

Bottom Line: Yes, I would recommend this to a friend

---

Good experience

By Tammy M.

,

Binghamton, NY

,

Mar 3, 2020
Verified Reviewer

Overall Experience:

I was able to get the money needed to save my apartment while waiting for my settlement, the process was easy and fast, had my money in a few days. Not having a bank account was not a problem, Western Union was an option for me. I would recommend this company to friends and family who are waiting for their settlement to come through. Staff was very friendly and helpful walked you through the process.

Bottom Line: Yes, I would recommend this to a friend

---

Fast service

By Raymond W.

,

Rock Hill, SC

,

Feb 21, 2020
Verified Reviewer

Overall Experience:

I called Oasis in the afternoon and by 7 pm that night I had the money in my hands. It was very easy, the customer service was on point and pretty much did everything for me. I would totally recommend their services.

Bottom Line: Yes, I would recommend this to a friend

---

Advertisement

---

They definitely have done enough just keep me afloat to start at least.

By Anthony S.

,

Colorado

,

Feb 11, 2020
Verified Reviewer

Overall Experience:

I was a little worried if it would take long. But surprisingly they came through quite quickly, it was in about a week when I got my amount of money and it was saving me for some rent and then some so I was completely grateful. Hopefully, I can get a little bit more assistance from them but I will soon see and try to contact them again.

Bottom Line: Yes, I would recommend this to a friend

---

Very fast approval

By Taylor S.

,

Massachusetts

,

Feb 9, 2020
Verified Reviewer

Overall Experience:

They were wonderful, very fast approval and very professional. They helped me in a very tough time when I was in need of help to pay my bills. I would highly recommend them to a friend.

Bottom Line: Yes, I would recommend this to a friend

---

Excellent service.

By Sheila H.

,

Virginia

,

Feb 6, 2020
Verified Reviewer

Overall Experience:

This was my second time using Oasis. I used them several years ago and never had a problem. I just used them recently and it was quick, hassle-free, and great service. I appreciate Oasis.

Bottom Line: Yes, I would recommend this to a friend

---

Quick and helpful

By Sandra C.

,

Jonesboro, GA

,

Jan 31, 2020
Verified Reviewer

Overall Experience:

In a time of need I would recommend Oasis to anyone - my friends, family. I was desperate, that was quick. Curtis was patient overnight and very helpful, I would do it again if I had to, my bills are piling up, thank you so much.

Bottom Line: Yes, I would recommend this to a friend

---

Ok service

By Sarah R.

,

Wellford, SC

,

Jan 13, 2020
Verified Reviewer

Overall Experience:

They really helped me. I just wish I could make payments, instead of the money coming out of my very small settlement. Other than that, it really helped me. This is all I have to say, my attorney, I'm not so happy with.

Bottom Line: Yes, I would recommend this to a friend

---

Advertisement

---

Milton is the best!

By Tiera P.

,

Houston, TX

,

Jan 13, 2020
Verified Reviewer

Overall Experience:

My experience was the best, they worked really fast on my case, and they made sure I was happy. The first person I spoke to was Milton, he's very professional and understanding. The people after him, they are really straight to the point but I'm not complaining, I have no problem calling back for things I don't understand. Overall, I had a great experience!

Bottom Line: Yes, I would recommend this to a friend

---

I needed help so my kids could have Christmas

By Anthony H.

,

Illinois

,

Jan 13, 2020
Verified Reviewer

Overall Experience:

I'm very grateful for Oasis, if it wasn't for Oasis, my kids would not have had Christmas. My Workers Comp checks stopped and I didn't have anything. I was depressed trying to figure out where was I going to get the money for my children for Christmas. I saw a commercial talking about Oasis so I gave them a call and my kids were happy, and so was I. Thank you Oasis, my kids had Christmas.

Bottom Line: Yes, I would recommend this to a friend

---

Thankful

By Sherman W.

,

Virginia

,

Jan 3, 2020
Verified Reviewer

Overall Experience:

Very pleased that it didn't take that long and I would recommend it to anybody, thank you for helping me on my worse day.

Might be one of the good services that helps quickly, I love it.

Bottom Line: Yes, I would recommend this to a friend

---

Car accident, slow case...needed cash.

By Ebony M.

,

Lithonia, GA

,

Jan 3, 2020
Verified Reviewer

Overall Experience:

Fast approvals. Good service. Very satisfied. No hassle, no wait. Would use again and definitely recommend to friends for excellent service. May have to use again due to case still not settled and in financial distress.

Bottom Line: Yes, I would recommend this to a friend

---

Pre settlement funding

By Tabitha A.

,

Culloden, GA

,

Dec 27, 2019
Verified Reviewer

Overall Experience:

If it wasn't for Oasis I would have lost it everything, including my job. And my kids would not have been able to have Christmas. Without Oasis I don't know what I would have done. I recommend Oasis to anyone who is in need! So I must say thank you for helping me with this funding Oasis. I wouldn't have made it without you.

Bottom Line: Yes, I would recommend this to a friend

---

Advertisement

---

The greatest

By Tamika W.

,

Michigan

,

Dec 26, 2019
Verified Reviewer

Overall Experience:

Oasis Financial was able to come through for me during my waiting period. I recommend them highly. During this difficult time in anyone's life waiting on a pre-settlement Oasis totally came through and was able to provide me with what I needed!

Bottom Line: Yes, I would recommend this to a friend

---

Professional and timely

By Candace S.

,

Sheboygan, WI

,

Dec 17, 2019
Verified Reviewer

Overall Experience:

Although Oasis Financial was a bit higher for their interest rate than other companies, their staff was very professional and very timely in taking care of my pre-settlement loan. I was able to gain access to my loan within 3 days and pay my outstanding bills and rent.

Bottom Line: Yes, I would recommend this to a friend

---

Excellent

By James W.

,

Atlanta, GA

,

Dec 17, 2019
Verified Reviewer

Overall Experience:

It was a breeze, the text message updates help. I also like the 24-hour chat you guys have to further help assist loaners, it was relatively quick and easy, thank you Oasis Financial. And also I like the options of payment through Western Union or cash check or direct deposit, it's the best service I ever had in this field.

Bottom Line: Yes, I would recommend this to a friend

---

I needed extra funds and Oasis helped to provide that.

By Shirley W.

,

West Haven, CT

,

Dec 17, 2019
Verified Reviewer

Overall Experience:

I was running low on cash and needed extra funds to pay my bills this month. The people at Oasis were very helpful to me and the resources that I needed were received immediately. I am grateful that I was able to depend on them in my time of need. I would recommend Oasis to a friend without a doubt.

Bottom Line: Yes, I would recommend this to a friend

---

Overall Experience:

I was really in need of cash to get caught up on my bills that were in a disconnect as well as repairs on my vehicle. I heard of Oasis through my cousin, who had also used their services before. I applied and spoke with my attorney about the situation and they were more than willing to agree with the amount I asked for. In a matter of 2 business days, I was no longer in debt that was hindering over my head. Thank you Oasis for being my financial support when needed the most!

Bottom Line: Yes, I would recommend this to a friend

---

Advertisement

---

My experience with Oasis

By Eunice S.

,

New Jersey

,

Dec 11, 2019
Verified Reviewer

Overall Experience:

Oasis came through for me in a time of need. I had major back surgery in August and my unemployment ran out. I was extremely stressed. My sister in Atlanta told me she received a small loan from Oasis. She advised me to try. I was skeptical because I had a small loan on my lawsuit with another company. Well, I applied and was immediately approved! Oasis paid off my loan with the other company and processed the payment I requested in 24 hours! Staff was professional and courteous! I was relieved and restored! Thank you Oasis!

Bottom Line: Yes, I would recommend this to a friend

---

Thanks much!

By Stacey E.

,

Wisconsin

,

Dec 9, 2019
Verified Reviewer

Overall Experience:

Hello!

It is great to know that while you may be on the shelf and can't work or provide for family or yourself because of injury, lack of hours worked, that Oasis gives you access to funds that are available and will be paid back to them from your case! It has been a hard stretch and they are coming through for me with assistance with for bills for a roof, food, etc! Thanks much for your continued assistance!

Bottom Line: Yes, I would recommend this to a friend

---

Very satisfied

By Rhonda J.

,

Brooklyn, NY

,

Dec 6, 2019
Verified Reviewer

Overall Experience:

I will recommend Oasis Financial to anyone. They are very prominent with handling your loan request. I will always recommend them to anyone that is in a financial bind while waiting for there case to be settled.

Bottom Line: Yes, I would recommend this to a friend

---

Malpractice

By Shelia M.

,

Monroe, LA

,

Dec 5, 2019
Verified Reviewer

Overall Experience:

Very pleased with the service. Thank you very much. This was a blessing for me. Was notified right away. The staff was great. Got a response right away. Was plenty of time to repay the loan.

Bottom Line: Yes, I would recommend this to a friend

---

Money when I needed it most.

By Ronald D.

,

California

,

Oct 24, 2019
Verified Reviewer

Overall Experience:

I was at a loss for what to do because I was almost broke. Then I called my lawyer and he shot me over to Oasis Financial and you got me what I needed and just in time to also save my 5 years of AAA membership. Thank you Oasis.

Bottom Line: Yes, I would recommend this to a friend

---