OneClass Reviews
Claimed This company has claimed this profile, is getting alerted on any new customer reviews entering this page, and may engage in dialogue with its customers to address their matters.

Companies cannot pay money or provide goods in order to remove or alter customer reviews.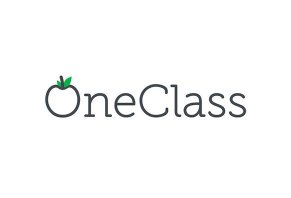 OneClass is a platform where students can submit their notes for various subjects while others can view them. Learn what students are saying.
---
Quick and satisfactory customer service, from a student who was in desperate need of assistance

By Julia S.

,

Montreal, Canada

,

Sep 23, 2020
Verified Reviewer

Length of Use: Less than 3 months

Overall Experience:

I needed a study guide for a specific class, and to gain access I noticed I could pay for a one month or one-time subscription. That was my plan - I was willing to pay a one-month fee for what I needed but was unfortunately charged $119USD to my card, coming out to a whopping $160CAD here in Canada. I quickly emailed customer support explaining that I am a student and this put me in financial distress (especially during this pandemic), and a service rep named Nikki Dang gave me a full refund. I know they do not do this often, so I am very grateful and satisfied with her help. I don't know what I would have done if I could not get my money back, as we are all already struggling to live during the COVID era. I made use of the study guide I needed, and I must say, this site does provide great notes and guides if you do need them. It is unfortunate that they try to charge your card without your knowledge - I have read this on multiple platforms, but all in all, I am satisfied with the service I received, even though they charged me unknowingly. I would use it again if I knew that I could pay for documents SEPARATELY, and not be charged a membership fee.

Pros and Cons:

Customer service
Prompt response
Billing
Membership fees

Bottom Line: Yes, I would recommend this to a friend

---

Updated review

Responds quickly

By Jodie Y.

,

Sydney, Australia

,

Jul 27, 2020
Verified Reviewer

Length of Use: Less than 3 months

Overall Experience:

Responds quickly to inquiries.

Bottom Line: No, I would not recommend this to a friend

Previous review
Jul 23, 2020

Disappointed and a waste of money

I paid $60 for basic notes which were only 1-2 pages and aren't even relevant to the lectures. Waste of money and the notes are not helpful at all.

I also uploaded 15 documents which were really detailed notes to hopefully earn rewards, but apparently OneClass doesn't reward people who upload study guides. So I also just uploaded documents for no reason.

100% dissapointed and waste of money.

(

read more

read less

...)

---

Advertisement

---

OneClass is the most useful website for undergraduates!

By Zhan Qing L.

,

Blacksburg, VA

,

Dec 10, 2019
Verified Reviewer

Overall Experience:

Have been using OneClass for more than 3 months now. It is a very useful website for note sharing and also to get resources and other materials for exams. Resources on materials published on OneClass are very helpful as they had been vetted by OneClass before published.

The pay from OneClass for each uploaded note is not bad at all. I find this especially helpful as it helps college students like me who are already taking notes in classes.

Online support from OneClass is reliable with the live chat option on OneClass.com. Support is also available in emails, which are usually replied by OneClass within 2 days.

Bottom Line: Yes, I would recommend this to a friend

---

OneClass is worth your time!

By Pachia V.

,

California

,

Dec 2, 2019
Verified Reviewer

Overall Experience:

OneClass is a fast and efficient way to make extra money when you're in college. I've been using it for a few years now and it has never disappointed. The gift cards come within a 14-day period and they have fast customer service. Would recommend if you're trying to find somewhere to make a few extra bucks!

Bottom Line: Yes, I would recommend this to a friend

---

Highly recommend OneClass

By Zain S.

,

Ontario, Canada

,

Nov 27, 2019
Verified Reviewer

Overall Experience:

OneClass is an amazing platform to share notes and get compensated. Through this website, I was able to get a few dollars as well as get detailed notes for other classes I am taking. I would definitely recommend this website to other students!

Bottom Line: Yes, I would recommend this to a friend

---

Awesome resource

By Geo H.

,

New Jersey

,

Nov 27, 2019
Verified Reviewer

Overall Experience:

OneClass has really helped me and my friends. I have recommended OneClass too. It consists of several detailed notes and other resources that truly help students like me. OneClass is a major GPA booster, that is for sure!

Bottom Line: Yes, I would recommend this to a friend

---

Great way to study

By Aji S.

,

Ontario, Canada

,

Nov 26, 2019
Verified Reviewer

Overall Experience:

OneClass has helped me study for my classes over the past semesters and I've been able to upload enough notes to earn while also helping my fellow classmates, which I believe would come in handy.

Bottom Line: Yes, I would recommend this to a friend

---

Advertisement

---

OneClass is a lifesaver

By Adriana P.

,

Ontario, Canada

,

Nov 25, 2019
Verified Reviewer

Overall Experience:

OneClass is the absolute best resource for students who need notes that are actually relevant to the course they're taking and not just the topic in general. The fact that notes are taken by actual students in that professor's class makes them super relevant to what you're studying, when you're studying it. As a notetaker, the fact that you have an incentive to go to class and upload your notes makes it so much more rewarding to keep that perfect attendance streak and stay attentive whether your lecture is one hour is three. Each uploaded document is reviewed by a real human to make sure it actually has the content you need, so you know you're getting good quality. Whether you need notes or you're the one taking them, you can't go wrong with using OneClass!

Bottom Line: Yes, I would recommend this to a friend

---

Great company!

By Erin G.

,

Illinois

,

Nov 25, 2019
Verified Reviewer

Overall Experience:

I really enjoy using OneClass. It helps me keep up with classwork by making sure I regularly upload my notes, and I love the benefits it offers! Overall, I've had a great experience over the past couple of years and I hope to continue to use this service throughout my college years.

Bottom Line: Yes, I would recommend this to a friend

---

Amazing notes and customer service

By Julie X.

,

Santa Clara, CA

,

Nov 25, 2019
Verified Reviewer

Overall Experience:

OneClass has amazing notes. I've experienced really fast uploads and access! The notes are all from students in my class so they are accurate and easy to read! OneClass also has amazing customer service that's really responsive and caring.

Bottom Line: Yes, I would recommend this to a friend

---

Easy side hustle!

By Sery G.

,

Columbus, OH

,

Nov 25, 2019
Verified Reviewer

Overall Experience:

I take notes in many of my classes, and OneClass offers an easy way to get gift cards when you upload your own notes for others to use. They have a great selection of cards (Starbucks, Amazon, etc.) and also the option to enter raffles for larger sums of money. I love that I can get paid for doing something I do anyway!

Bottom Line: Yes, I would recommend this to a friend

---

Great source!

By Connie T.

,

San Jose, CA

,

Nov 19, 2019
Verified Reviewer

Overall Experience:

I truly love utilizing OneClass for school! It's extremely helpful when it comes to studying for midterms and exams and overall understanding courses better by looking at other students' notes for the same course and same professor! And being an uploaded as well is beneficial because they encourage you to upload your notes in order to help other students that could be taking your past courses by allowing you to earn points which can be then used to redeem gift cards!

Bottom Line: Yes, I would recommend this to a friend

---

Advertisement

---

Amazing site for learning and notes

By Melis S.

,

Alberta, Canada

,

Nov 19, 2019
Verified Reviewer

Overall Experience:

I wish I had discovered OneClass earlier, as it has been a huge help to me in my studies. I love posting notes and helping others out, as well as discovering helpful study guides and notes myself. It's a great place to find fantastic notes and midterm guides for those tough tests ahead, or even if you missed something. I can't express how helpful it is. The website itself is easy to use and very user-friendly.

Bottom Line: Yes, I would recommend this to a friend

---

Great way to make a little extra from your notes!

By Miranda H.

,

Edmonton, Alberta, Canada

,

Nov 12, 2019
Verified Reviewer

Overall Experience:

OneClass is a great place to upload and earn from your notes! Website is easy to understand and unlike other note uploading sites, what you earn is based on how much you upload rather than how many sales you make from your notes. Elite members make up to 75 credits/upload and you only need 1200 credits to obtain a $10 gift card. Trying to connect my PayPal email with my school email can be a bit tedious and can take up to 10 business days to process. Occasionally it may take longer to process but customer service is very kind and helpful and responds pretty quickly (1-2 business days). They also check back in too to confirm whether or not your problem has been resolved after about a week's time which is pretty nice.

I absolutely recommend uploading notes on this site if you're looking for a little bit of extra cash.

Bottom Line: Yes, I would recommend this to a friend

---

Great website with great rewards and customer service!

By Nicole S.

,

Vancouver, British Columbia, Canada

,

Nov 11, 2019
Verified Reviewer

Overall Experience:

I love using OneClass, I've been using it since my first year of university. It has notes for all the classes that I've taken (both in my major and outside my major!). Super useful to look at other people's notes when I've missed something in class or I feel like I'm not understanding the textbook entirely. I also became a note taker and started uploading my own notes, OneClass gives a good payout and are always very prompt in sending gift cards once you renew your points for one! I would highly recommend this website to other undergrads!

Bottom Line: Yes, I would recommend this to a friend

---

Everything is great, and trustworthy

By Christine T.

,

Ottawa, Ontario, Canada

,

Nov 11, 2019
Verified Reviewer

Overall Experience:

I've been with OneClass for years and it's amazing! I love being able to share the notes and stuff I have from my classes that I worked so hard on and also have an easy way of getting money while helping others. Communication with OneClass customer service is always fast and helpful! 100% love it.

Bottom Line: Yes, I would recommend this to a friend

---

Get paid for taking notes

By Tony N.

,

Louisville, KY

,

Nov 11, 2019
Verified Reviewer

Overall Experience:

You get motivated to take better notes, knowing that you can get pay for it. It's a win-win. They also have a huge database of notes for pretty much every subject out there. If you're in college, OneClass has you covered.

Bottom Line: Yes, I would recommend this to a friend

---

Advertisement

---

Highly recommend!

By Mandy N.

,

Fort Collins, CO

,

Nov 11, 2019
Verified Reviewer

Overall Experience:

If you're not using this website, you're missing out. OneClass is a fantastic resource for students that are in need of notes, or have a lot of notes to share! I've found that over the years, I've become a better and more diligent note-taker due to my uploads, and I largely attribute that to OneClass.

Bottom Line: Yes, I would recommend this to a friend

---

OneClass

By Frank P.

,

Guelph, Ontario, Canada

,

Nov 9, 2019
Verified Reviewer

Overall Experience:

OneClass is a great place to share and acquire notes, I found a lot of useful materials that helped me through midterms and assignments, I was also able to upload my own notes for other incentives.

Bottom Line: Yes, I would recommend this to a friend

---

You will not be disappointed!

By Susie M.

,

Poughkeepsie, NY

,

Nov 9, 2019
Verified Reviewer

Overall Experience:

As an undergraduate student, I struggled in my classes because studying did not come easily to me. I was, unfortunately, never shown effective study methods and preparing for examinations always proved to be a nightmare. One day, I happened to come across OneClass, and I could not believe what a valuable resource it has been to me. I have provided notes and study tools to help me pass these daunting courses, and I'm really thankful that I found it at the time that I did. I would recommend this site to any student like me. You're not alone!

Bottom Line: Yes, I would recommend this to a friend

---

OneClass is worth trying out!

By Rachel B.

,

San Diego, CA

,

Nov 9, 2019
Verified Reviewer

Overall Experience:

I love this service, it's a great way to find notes for a difficult class and you can also upload your own class notes for gift cards! I get the Starbucks cards for adding my lecture notes from each week.

Bottom Line: Yes, I would recommend this to a friend

---

Not bad

By Nimra A.

,

middle of north america

,

Nov 9, 2019
Verified Reviewer

Overall Experience:

It takes a while to get enough points to redeem for a gift card, but it doesn't require much effort. This website is a nice way to pay for your coffee and it encourages you to make more organized notes. Also, you would take notes in class anyway, so why not upload them to help out your peers? In addition, when you organize, review and simplify your notes prior to uploading, you're gaining a better understanding of class material.

Bottom Line: Yes, I would recommend this to a friend

---

Advertisement

---

Pretty good place for notes

By Tyler M.

,

Charlotte, NC

,

Nov 9, 2019
Verified Reviewer

Overall Experience:

OneClass is a good place for posting notes and receiving notes. Sometimes I have problems with uploading notes, but these issues are usually resolved within a day. I would recommend OneClass for receiving notes and getting paid for your notes.

Bottom Line: Yes, I would recommend this to a friend

---

College/Uni made easy!

By Lucas K.

,

Seattle, WA

,

Nov 8, 2019
Verified Reviewer

Overall Experience:

This site is great for concise, clear notes and study guides which have helped me a lot previously. The exam guides are super helpful and I love how it's totally free! At the same time, I like how I'm also given the chance to give back to the OneClass community by uploading my own notes! And I'm getting perks and even the gift cards are a nice touch. In short, I highly recommend this site for those looking for quality study contents and a side income!

Bottom Line: Yes, I would recommend this to a friend

---

Helps you take better notes

By Jonathan E.

,

Philadelphia, PA

,

Nov 8, 2019
Verified Reviewer

Overall Experience:

OneClass so far has been a great site for me to be able to turn the notes I already take into tangible items such as gift cards or even study guides I might need for my own courses. I am encouraged to take better notes more often and my studies have improved as a result. The support staff is always willing to help out whenever I have a question and overall a great website.

Bottom Line: Yes, I would recommend this to a friend

---

Great resource

By Mumana A.

,

New Jersey

,

Nov 8, 2019
Verified Reviewer

Overall Experience:

I enjoyed uploading my notes on OneClass because I knew I was helping other students. This website is a great resource for students who would like supplemental notes in order to excel at school. The notes are of high quality. I highly recommend OneClass.

Bottom Line: Yes, I would recommend this to a friend

---

Helpful website for Uni

By Allegra C.

,

Toronto, Canada

,

Nov 8, 2019
Verified Reviewer

Overall Experience:

OneClass has so many notes available on the courses that you could think of. The notes all have good quality and are very up-to-date. It has helped me a lot not only for the lectures that I missed but I also find a lot of great review materials.

Bottom Line: Yes, I would recommend this to a friend

---