Optavia Diet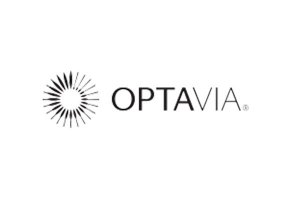 The Optavia Diet is a series of weight loss and maintenance plans from Medifast where you eat at least six times a day and replace some of your regular meals with the brand's "Fuelings" snacks.
Optavia Diet Review - Will It Help You Lose Weight?
The Optavia Diet is a wellness brand of health foods and eating principles designed to help you reach and maintain your goal weight.
Joining the program gives you access to Optavia-brand food products and health coaches that claim to help you achieve a lifelong transformation from cultivating healthy habits.
The plan's central premise is that you will supplement a few of your regular meals each day with Optavia "fuelings," which are premade food items that the brand optimizes for nutritional content. Depending on the plan you choose, at least one meal a day can be homemade and should contain lots of protein, fiber, and key nutrients.
In this article, we'll dive deeper into the promises of the Optavia Diet so that you can determine whether it's an eating strategy worth adopting.
Available Optavia Diet Plans
There are several plans available on the Optavia Diet. Below are the key differences between the top four options:
Optimal Weight 5 & 1 Plan: As Optavia's most popular option for weight loss, the 5 & 1 plan allows you to eat five Fuelings and one "Lean and Green" meal each day. You'll be eating every two to three hours and aim for 800 to 1,000 calories a day.
Optimal Health 3 & 3 Plan: Designed to be a weight-loss maintenance plan, you'll be able to eat every two to three hours on the 3 & 3 method, alternating between Fuelings and Lean and Green meals.
The Optimal Weight 4 & 2 & 1 Plan: This plan offers more flexibility for eating while still helping you achieve weight loss. You'll eat four Fuelings, two Lean and Green meals, and one snack each day. It's considered a better option than the traditional 5 & 1 plan for those who have diabetes, are over 65, exercise for more than 45 minutes a day, or have fewer than 15 pounds to lose.
The Optimal Weight 5 & 2 & 2 Plan: This plan maximizes flexibility and is a good solution for those who want to incorporate all food groups into their diet, including fruit, dairy, and starches. It's recommended for people who have over 100 pounds to lose or who exercise more than 45 minutes a day. You'll eat five Fuelings, two Lean and Green meals, and two healthy snacks.
Lean and Green meals can be made at home, and they should include five to seven ounces of cooked lean protein, three servings of non-starchy vegetables, and up to two servings of healthy fats. The plan suggests you strive to eat at least two servings of fish per week for the omega-3 fatty acid content, and meatless options like soy products are permitted.
Beyond these core plans, the diet also offers options for specific populations, including people with diabetes, seniors, teens, and nursing mothers. The plan's FAQ section makes it clear that you shouldn't follow the Optavia Diet if you are pregnant or have a serious illness like liver disease, cancer, or cardiovascular disease unless you get permission from your physician.
You can order your daily meals any way you prefer, so long as you space them at least two hours apart. The meals you provide for yourself must contain a lean protein and three servings of non-starchy vegetables.
The company states that their fueling options have been scientifically developed through a Scientific Advisory Board comprised of physicians and scientists who give input and guide the process. All Fuelings contain 24 vitamins and minerals, complete protein, the company's patented probiotic (GanedenBC30®) and are free from artificial colors, flavors, and sweeteners.
Optavia offered more than sixty fueling options at the time of writing that includes shakes, bars, biscuits, soup, and more. Each product is formulated to be "nutrient dense, portion controlled, and nutritionally interchangeable," so you can select the ones you want based on taste preferences.
The Six Steps of the Optavia Plan
The Optavia Diet breaks down the weight loss process into six key steps. They include the following:
Step 1: Prepare for your journey by starting conversations with your coach about the process and setting long-term goals.
Step 2: Achieve a healthy weight, most often by following the 5&1 plan.
Step 3: Transition to healthy eating by starting the 3 & 3 plan.
Step 4: Live the habits of health by incorporating better sleep and exercise habits into your lifestyle.
Step 5: Optimize health for your age by focusing on stress reduction and organizing your life.
Step 6: Embrace the potential to live a longer, healthier life by following these habits for the long term.
The Optavia Plan's Coaches
An important component of this diet is the relationship you foster with your Optavia coach and the greater Optavia community. Your designated coach holds you accountable to the plan, cheers on your successes, and guides you through the plan's Habits of Health™ so that you can develop the healthy habits necessary for lifelong success.
Optavia co-founder Dr. Wayne Anderson developed the Habits of Health, which the website states work as bite-sized pieces of a healthy lifestyle that you adapt over time to slowly replace your unhealthy sleep and exercise habits with better ones for permanent change.
You'll also gain support from the greater Optavia Community, which offers opportunities to join live and record video conferences and access to nutrition support and focus groups.
What Does the Optavia Diet Cost?
It doesn't cost any money to join the Optavia Diet, but to follow it correctly you'll need to pay for regular supplies of Fuelings. At the time of writing the brand offered three package deals, each of which offered 119 servings or about three weeks' worth of food.
Essential Optimal Kit ($392.15): You'll receive a mix of savory and sweet snacks and meal alternatives. These meals don't need to be refrigerated, but a few, like the Roasted Garlic Creamy Smashed Potatoes and Rustic Tomato Herb Penne are best served microwaved.
Essential On-the-Go Kit ($392.15): While this kit contains many of the same options as the Optimal kit, none of its items require heating.
Select Favorites Kit ($426.15): These snacks contain a more diverse range of flavors and are designed to indulge any cravings, so you don't feel like you are depriving yourself. Some options include Dark Chocolate Cherry Shakes, Spinach Pesto Mac & Cheese, Wild Blueberry Almond Hot Cereal, and Honey Sweet Potatoes.
With the purchase of any kit, you have the option to sign up for Optavia Premier, which is an auto-ship program that lets you qualify for a 20% discount on your first order and 10% earned in rewards for all subsequent shipments, which are delivered monthly.
Note that this won't be the full cost of the Diet, as you'll need to supplement these kits with other groceries.
Regarding returns, Optavia's terms and conditions show that you can return any purchase within 30 days of receipt if you aren't happy with it for a full refund, minus shipping and handling fees. If you refuse a package that is delivered to you the company will permit that as a return, minus a $15 restocking fee.
You can connect with the customer service team at Optavia for help with any further questions through their online contact page.
What Do Optavia Diet Reviews Show?
To see what both users and health experts think of the Optavia Diet, we looked at U.S. News and World Report's analysis as well as reviews on Consumer Affairs for both Optavia and Medifast, its parent company.
Overall, U.S. News ranked Optavia at 2.7 stars out of five. While the site acknowledged that you are likely to lose weight while following this diet, they state that it's due more to the low daily calorie allotments than from making healthier eating choices.
The program also emphasizes eating their branded processed food, which some reviewers reported as being unpalatable and unappealing. You'll have to stick with these foods for the long term, as even the diet's maintenance option requires to you eat three Fuelings a day.
That's one reason why they scored Optavia low as an option for long-term weight loss. Their experts suggested that the small calorie allotment and limited food options would make it hard to stick with over time, which might cause followers to return to their previous habits.
Consumer Affairs reviewers had a more favorable opinion, as they gave the diet an average ranking of 3.5 stars.
Many positive reviewers reported that they loved the option to work with a coach while on the plan. Others said that they lost weight quickly while on the 5 & 1 option and didn't feel deprived while following it.
Most negative comments we noticed seemed to deal primarily with customer service problems rather than the quality of the eating plan.
The Bottom Line: Should You Sign Up for the Optavia Diet?
Now that we've looked at the details, do we think Optavia makes sense for weight loss? Our consensus, based on our research of this diet and others like it, is that there are better options out there.
The biggest drawback of this plan, in our opinion, is the reliance on prepackaged foods. Most dieters starting this plan will consume five Fuelings a day, and even after you drop the weight, you will still need to eat up to three per day to follow it correctly. That's not ideal from a health standpoint because it creates an over-reliance on processed foods at the expense of healthier options like fruits and vegetables.
Likewise, we think it's a bit of a red flag that the company has formulated each Fueling option to be nutritionally interchangeable. This is likely a sign that these food products have been modified significantly compared to what you'd get if you bought regular pasta, granola bars, or other similar products.
Not only is that potentially a downside in regards to taste, as some Consumer Affairs reviewers noted, but the American Heart Association suggests it's better for your health to limit your intake of processed foods in favor of fresh ingredients and home-cooked meals.
If you're interested in following a weight loss plan that lets you eat pre-portioned foods each day, we suggest choosing one where the long-term goal is to get you off the program and back to eating regular meals.
Jenny Craig and the South Beach Diet both make this their long-term goal, which is why we would recommend considering following them more than we recommend the Optavia Diet.