Optima Tax Relief
Claimed This company has claimed this profile, is getting alerted on any new customer reviews entering this page, and may engage in dialogue with its customers to address their matters.

Companies cannot pay money or provide goods in order to remove or alter customer reviews.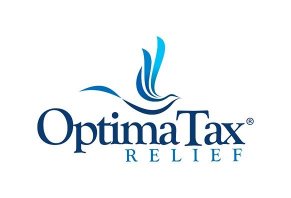 Optima Tax Relief claims that their licensed professionals can help you resolve your tax issues with the IRS while preventing wage garnishment and other serious consequences.
Optima Tax Relief Review: A Detailed Overview
What Is Optima Tax Relief?
Optima Tax Relief is a tax resolution company whose team of tax pros works on your behalf to help resolve your tax debt situation.
In conversations we had with company founder and CEO Dave King, he told us what makes Optima Tax Relief different from other companies is their customer-centered approach.
King told us he founded the company in 2011 after having a negative experience at another tax resolution firm where the bottom line was a big motivation and not the customer.
"I wasn't quite happy with the integrity and service they provided their clients," he said. "They weren't a client-first business."
He launched Optima Tax Relief with an emphasis on the customer, he said.
In this review, we'll explain how their process works, talk about the cost and analyze customer reviews and complaints to help you determine if Optima Tax Relief is right for you.
How Optima Tax Relief Works
Quick Facts

Specific Services: Offer in Compromise (OIC), Penalty Abatement, Installment Agreement, Partial Pay Installment Agreement (PPIA), Tax Lien Discharge, Tax Lien Subordination, Tax Lien Withdrawal, Wage Garnishment Release, Bank Levy Release, Innocent Spouse Relief, Currently Non-Collectible, Statute of Limitations, Collection Appeal, and Administrative Appeal

Pros: In business since 2011, large staff (100 tax attorneys, CPA's and enrolled agents; 550 non-licensed employees), high ratings from reviewers

Cons: Minimum debt requirement, high fees compared to other leading companies

Bottom Line: 88% of reviewers would recommend it to a friend

Minimum Fee
Average Fee
Minimum Debt
$500
$4,000
$10,000

When you seek out Optima Tax Relief, you're in a position where you owe the IRS money. In some cases, you've got an outstanding tax debt that you've yet to pay because you don't know quite what to do about it.
In other cases, the IRS may be actively pursuing you to pay a debt or they might even be garnishing your wages to pay your debt (the "collections" phase).
Optima Tax Relief exists to help you negotiate the various options available and claim to be the largest tax resolution firm in the industry with more than 100 licensed representatives (tax attorneys, CPA's and enrolled agents) supported by 550 non-licensed employees. These are the people who will work with you through the Optima's two-step process.
First, rather than paying a huge sum of money upfront, you'll pay a smaller fee to have the company investigate your case, which, according to their site, includes the following steps:
Establish communication with IRS
Review case summary options
Once this investigation is complete—it takes between two and four weeks—Optima will present you with your options as well as a pricing estimate for their services.
If you accept one of the options, it will take between three and nine months to resolve your case.
What Happens to Your Tax Debt?
Resolving your tax situation doesn't mean that Optima Tax Relief (or any company, for that matter) will make your tax debt disappear.
Rather, their goal is to get you in good standing with the IRS and set you up with any number of IRS-provided solutions that will put you on the path to paying back your tax burden.
The solutions are split into three categories: tax negotiation, tax resolution, and tax settlement.
The first situation includes installment plans, offers in compromise and penalty abatement (getting the IRS to remove fees or penalties incurred for filing late).
The second situation includes a variety of solutions that include tax relief for spouses, ending wage garnishment and criminal tax defense up to a certain amount.
The final situation is when Optima negotiates a settlement with the IRS in which the IRS agrees to take less than what's owed. These settlements are granted in specific situations, though, and aren't a guarantee.
This approach means that Optima accepts a wide variety of taxpayers. However, there are certain situations in which Optima may not be able to help you.
According to King, if you're headed to court for tax fraud or tax evasion, Optima Tax Relief can't help you.
As far as how much Optima can save you or how much they save, on average, there are no promises, King said.
Each set of resolutions they present customers are based on that customer's financial picture, as your finances dictate the various options for which you can qualify.
Optima Tax also offers year-round tax "protection" that includes tax filing on your behalf. Prices for this service range from $29.99 to $69.99
Pro tip: You have to have at least $10,000 in tax debt to get their help.
How Much Does Optima Tax Relief Cost?
Optima Tax Relief's pricing comes in two parts. First, they'll come up with a flat fee to investigate your case.
The Optima website doesn't list the investigation fee but, based on customer reviews in the past year, the going rate seems to be around $500.
Then, they'll present you with the options for which you qualify. Based on the options you choose, Optima will craft a flat fee for their services that is based on how long they anticipate the process taking, King said.
Customers indicated that these costs range anywhere from $1,000 to as much as $20,000. According to estimates from SuperMoney, the average fee for resolving your case is $4,000.
"Most tax pros give you an open-ended contract and they bill per hour," King said. "Folks make a decision with us knowing what they'll be charged. They start out understanding how much it will cost for our services."
Based on our research, there is no set price for an investigation or a resolution. Rather, Optima Tax Relief is giving you the advantage of knowing how much everything will cost upfront.
Also, they aren't demanding you pay the entire fee upfront but split it into two steps: first, the investigation, then the options.
How Optima Tax Relief's Fees Compare to Other Companies
To try and give you a picture of how Optima's fees compare to other companies, we turned to SuperMoney's estimations of the average and minimum fees that various tax relief companies charge.
Here's a quick breakdown of the pricing and minimum debt requirement for some of the top tax relief companies according to Consumer Advocate:
| | Minimum Fee | Average Fee | Minimum Debt |
| --- | --- | --- | --- |
| Optima Tax Relief | $500 | $4,000 | $10,000 |
| Community Tax | $250 | $3,500 | No minimum |
| Anthem Tax | $250 | $2,750 | $10,000 |
| Tax Defense Network | $495 | $3,750 | $5,000 |
What we see here is some variation in what each company offers. Community Tax and Anthem Tax have a lower initial fee than Optima and Tax Defense Network. Community Tax is the only company that doesn't have a minimum debt requirement.
As far as average fees go, Optima is at the top of the range of companies we listed. Remember, though, the average cost of a company's services is just that—it's not a guarantee of how much your bill will cost.
Each of the companies goes through the same process. You submit your information, they investigate, then come back to you with options for resolution.
Because these companies are relatively similar in their process and, to a certain extent, their pricing, we believe the most effective way to go about choosing the right company for you is to call each one and pay close attention to how you're treated.
Does the phone rep make a lot of promises? Do they pressure you into paying for their services?
Don't be forced into a payment you don't want to make or a decision you aren't comfortable with.
Do Tax Relief Companies Really Work?
Bonnie Lee, an enrolled agent who runs Sonoma-based tax firm Taxpertise, takes a pretty measured approach to tax resolution companies.
The best ones, she said, are those that exhibit "honesty and integrity" and give you "someone who will explain how the process works, then follow up with you and answer your phone calls and emails."
She cautioned against using firms that require a large fee upfront before doing any work. Interestingly, she noted that the upstanding companies will always do a financial analysis before giving your options for resolution.
"Before hitting you up with a fee in the thousands of dollars range, they will perform an analysis of your finances to determine the amount the IRS will accept or even if it will accept a smaller offer," Lee said.
This is something that, based on our research, Optima does.
Our second expert is Craig Smalley, an enrolled agent who is the founder and CEO of Orlando-based tax firm CWSEAPA.
Smalley takes a more negative approach to tax resolution companies. He says that many tax resolution companies are in it for the money.
"It is best to find either an EA or CPA, that doesn't work for one of these big companies, is familiar with collections, and possibly prepared your tax return in the first place. They will typically do what is in your best interest," Smalley told us.
Smalley went on to say that he believes firms like his are more customer-centered whereas big companies put profits over solutions that work best for you.
As you can see, both Lee and Smalley own their own tax businesses. They're both enrolled agents. Yet, they gave us drastically different views of tax resolution companies.
In our opinion, they both make valid points. There are good and bad companies in the tax resolution world—King said precisely the same thing when he talked about why he started Optima.
Making sense of these contrasting opinions can be tough but fruitful. One of the ways to do that is to read through customer reviews from people who actually used Optima, which is what we'll do next.
Analysis of Optima Tax Relief Reviews and Complaints
At the time of publishing, Optima Tax Relief had more than 330 reviews with an average rating of 4.4 stars. Eighty-eight percent of those who left a rating would recommend the service to a friend.
Pros:
Reviewers said the process was easy and that they were grateful.
In a couple of situations, Optima Tax Relief was able to lower tax bills by more than 90 percent.
Overall, the company received 267 5-star reviews.
Cons:
A number of reviewers said that they paid a large sum for post-investigation services only to find out Optima wasn't able to lower their tax bill.
There were 37 1-star reviews.
What's important to understand about both sides of these reviews is that Optima doesn't guarantee that they'll lower your tax bill and they don't guarantee success.
So, while there are supporters and detractors on both sides of the argument, realize that paying them any amount of money isn't a guarantee that your tax situation will get fixed.
The Bottom Line: Is Optima Tax Relief Worth It?
In our analysis of this company, we found information that indicates that Optima Tax Relief is different than other tax relief companies.
King, the company's CEO and founder, said he started the company using a business model that was customer-focused. And, as Lee pointed out, there are legitimate tax relief companies out there.
Yet we also found information that would indicate you may not have a great experience with Optima. Reviewers said they paid a lot of money and received little results from Optima.
When it comes to companies who can help you with your tax situation, there are no guarantees.
You'll need to keep an objective perspective on the offer that Optima gives you. While there may be multiple options for resolving your tax situation, none of them are promises.
And keep in mind, every tax debt case is extremely unique to each taxpayer as many moving variables come into play
The bottom line: It's important to understand that no tax relief company, including Optima Tax Relief, has additional leeway or "magic powers" on top of what you, as a taxpayer, have with the IRS.
The proposed solutions and programs offered by these companies, including penalty and interest abatement, offer in compromise, installment agreements, and fresh start initiative, are available to you directly to explore and enjoy without the requirement of a third party.
Additionally, The Taxpayer Advocate Service is an independent organization within the IRS that assists taxpayers in understanding tax laws and their rights, available programs and options, and how to resolve any outstanding tax issues.
With the said, should you decide to hire a firm to assist you with your tax debt with the IRS, you're essentially buying convenience, knowledge, tax attorneys, and experience.
The main question to ask yourself is whether you want to spend the time educating yourself and dealing with the IRS directly or would you rather pay someone else to do it.
---
This company is actively collecting reviews from its customers. All reviews submitted are subject to moderation and approval to ensure they meet our

Review Guidelines

.

Optima is great!

By Michael G.

,

North Carolina

,

Apr 8, 2020
Verified Reviewer

Overall Experience:

I had a great experience. Optima took the lead on everything and made it really easy to solve my tax issue. I was going to have my wages garnished but Optima stopped that process and negotiated an installment agreement instead. It was easy and extremely stress relieving!

Bottom Line: Yes, I would recommend this to a friend

May 15, 2020

Hi Mr. Guajardo, thanks for reaching out. We've enjoyed working with you and we're glad you have been met with an excellent resolution. We hope you enjoy your resolution and we wish you well moving forward!

---

Optima is an A+ customer centered organization

By Tammy P.

,

Maryland

,

Mar 30, 2020
Verified Reviewer

Overall Experience:

I was facing huge fines and penalties from the IRS due to financial difficulties incurred after a divorce. From the minute I called Optima to the end of my journey, I have not encountered anyone within the organization that did not go above and beyond my expectations. Thank you Optima!

Bottom Line: Yes, I would recommend this to a friend

Mar 31, 2020

Amazing! Our employees are spectacular and often go above and beyond for our clients. We love what we do here - so thank you for your feedback!

---

Advertisement

---

Optima gave us peace of mind and saved us money!

By Jason G.

,

Maryland

,

Mar 30, 2020
Verified Reviewer

Overall Experience:

Optima's professionalism was clear from the start. They didn't over-promise results, and they made the process really clear for us. Not having to deal with our IRS issue on our own made a huge difference, and we feel that Optima saved us a lot of money! I only wish Optima could have helped us with our State taxes too (not Optima's fault, the state doesn't allow it). Overall, we are very pleased.

Bottom Line: Yes, I would recommend this to a friend

Mar 31, 2020

Hi Mr. Galey! Thank you for touting our professionalism! We are so pleased to have worked with you and provided you with an excellent resolution - saving money is great! Congrats!

---

Thank you to an amazing team

By Deborah M.

,

Shingle Springs, CA

,

Feb 17, 2020
Verified Reviewer

Overall Experience:

"Thank you" is not enough for what Optima Tax Relief did for us and our family. We will always be grateful for having them in our lives and for relieving us from all the stress we had to deal with prior to finding them. Thank you again, Priscilla Viola.

Bottom Line: No, I would not recommend this to a friend

Feb 19, 2020

That's so excellent to hear, Ms. McKenna! We have enjoyed working with yourself and your family and we're so proud to have relieved any stress you may have had. Congratulations.

---

Advertisement

---

Optima Tax cared...

By David B.

,

Binghamton, NY

,

Feb 3, 2020
Verified Reviewer

Overall Experience:

Optima Tax turned a disastrous personal year that I had in 2018 into a wonderful ending. In 2018 I had an infection that entered my spinal column that ended up causing me additional back surgery. The same infection then entered my left knee replacement causing operation number 2 and was followed by operation 3 with putting the knee replacement back in. I also suffered an accident while preparing to go to the hospital that caused me to lose a finger. I suffered almost 10 months of that year and ended up selling my eleven-year-oldt business for half of what it was worth. I used that money to pay off business debts. However, I was left with a large debt to the IRS and some business credit card expense I could not pay. I was forced to retire a year early just to have an income to survive. I decided to use Optima based on what I have heard about them and I'm so glad that I did. The point is this, OPTIMA TAX RELIEF CARED ABOUT ME AND MY SITUATION. They made sure that legally the IRS was informed of my circumstances. It was a long wait but we eventually got to the point of making an offer in compromise. The offer in compromise was recently accepted by the IRS and a HUGE tax debt was forgiven by them. I remember the day I received that letter from the IRS, I was shaking before I opened the envelope. I had gone through so much medically that changed my life so dramatically that I was hesitant to open the envelope. I opened that envelope on that day to see that the IRS had accepted the offer in compromise. I can never remember in my life a time when I cried from happiness. I cried so hard only topped by the day I lost my wife to cancer 9 years ago.

I could recommend Optima Tax Relief any higher for the way they handled my situation. Believe me, the credit card companies could care less about life-changing events. OPTIMA TAX RELIEF CARES ABOUT YOU!

Bottom Line: Yes, I would recommend this to a friend

Feb 19, 2020

That's great to hear, Mr. Bogart! We so appreciate you sharing your story, and we are so glad to hear that you valued our service! Thank you again for choosing us, and we are so grateful for your story and kind words. We're proud of your resolution - enjoy it!

---

Overall Experience:

This business is a relief for those faced with tax problems that seem overwhelming. We found them to be very thorough and responsive. They helped us through every step and were always there to answer questions...even on the weekend! I would highly recommend them to anyone feeling like there is no hope to resolve overwhelming tax issues!

Bottom Line: Yes, I would recommend this to a friend

Feb 19, 2020

We're always here for our clients! Thank you Mr. Hollis!

---

The best help

By Marco E.

,

Lawrenceville, GA

,

Feb 1, 2020
Verified Reviewer

Overall Experience:

I'm very happy with Optima, they really helped me out during this difficult time and now I am calm. No more stress, they help me with my tax situation, keeping me updated in everything.

Bottom Line: Yes, I would recommend this to a friend

Feb 19, 2020

Hi Mr. Esparza! Thanks for reaching out. We are happy to have provided you with excellent communication and service throughout your resolution. Enjoy!

---

Overall Experience:

When we initially called Optima we were stressed out and had no idea how we were going to be able to pay the back-taxes that we owed. From the very first conversation until our case was closed, our minds were put at ease. The process was easy and affordable. They accomplished what we wouldn't have been able to without their assistance. Everyone who was assigned to our case was both kind and very knowledgeable! We will continue to use their additional services! We can't thank them enough for negotiating with the IRS on our behalf. They never made any false promises and we were very satisfied with the outcome!

Bottom Line: Yes, I would recommend this to a friend

Feb 19, 2020

Hi Ms. Lacy! Thank you for sharing your story with us. We understand that the tax resolution process can start out overwhelming. We are proud of your participation in the process - without you, we wouldn't have such an incredible resolution to provide you with. Congratulations.

---

Overall Experience:

Although OTR was not able to reduce my tax liability they did bring me out of collections and negotiate a payment plan and brought me in compliance with the IRS. All the people I worked with during each phase were respectful and professional. I have opted to continue services with OTR through 2020 for my tax needs.

Bottom Line: Yes, I would recommend this to a friend

Feb 19, 2020

Thanks Ms. Love! We're proud to work with you and we appreciate the kind words.

---

My experience with Optima Tax

By Ronald R.

,

Saint Martinville, LA

,

Feb 1, 2020
Verified Reviewer

Overall Experience:

Optima Tax Relief helped me get my taxes in order. I am very happy with their services. I can call them at any time with a tax problem and they help me with the issue. I would recommend them to anyone. Thank you.

Bottom Line: Yes, I would recommend this to a friend

Feb 19, 2020

No problem, Mr. Rogers! We're always here for you!

---

Best service ever

By Steven M.

,

New York, NY

,

Jan 31, 2020
Verified Reviewer

Overall Experience:

Optima Tax Relief is and was for me a port in the storm and the answer to my prayers. Due to circumstances that were caused by my ignorance I created a huge tax liability. I tried to pay it but was unable to. I made an agreement with the IRS but they set a payment schedule that I also could not afford. It was like living in quicksand; the more I tried to free myself the deeper I sank within the quagmire. I then, after hearing Optimas's radio commercial every morning, decided to call Optima Tax Relief. I followed their instructions to the letter. Optima was caring, sympathetic, and they were nonjudgmental. Optima supplied me with periodic updates as to the progress of my case reaching out to me by phone and emails. I would recommend Optima Tax Relief to anyone in need of such services. I rate them with ten stars but your survey's highest rating was only five stars. They pulled me out of the quicksand, dusted me off, and placed me on terra firma. I have and will continue my relationship with Optima Tax Relief to take care of future returns and to be my guardian with matters relating to tax liabilities. I am now totally free of ANY tax liabilities thanks to Optima Tax Relief. They are my angels, all of them that work there. I just wonder how those angels of mine fold their angel wings when they sleep!

Bottom Line: Yes, I would recommend this to a friend

Feb 19, 2020

We love your quicksand metaphor! Thank you for sharing, Mr. Mason! We're so happy to have brought you to such a successful resolution. Enjoy!

---