Optima Tax Relief
Claimed This company has claimed this profile, is getting alerted on any new customer reviews entering this page, and may engage in dialogue with its customers to address their matters.

Companies cannot pay money or provide goods in order to remove or alter customer reviews.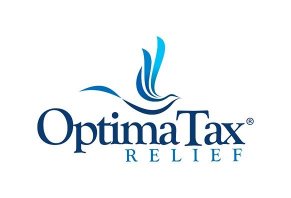 Optima Tax Relief claims that their licensed professionals can help you resolve your tax issues with the IRS while preventing wage garnishment and other serious consequences.
---
This company is actively collecting reviews from its customers. All reviews submitted are subject to moderation and approval to ensure they meet our

Review Guidelines

.

Second chance

By Eric N.

,

Denver, CO

,

Jan 31, 2020
Verified Reviewer

Overall Experience:

Due to a financial issue, I depleted my IRA early. I knew what the penalties would be, however, I had no choice. This triggered a significant taxable event that was too large of an avalanche to dig out from. I owed the IRS way too much money that I could afford. OPTIMA TAX RELIEF did just that...they assisted and partnered with me to position me for tax relief from the IRS. Thank you Optima.

Bottom Line: Yes, I would recommend this to a friend

Feb 19, 2020

We hear you. Thank you Mr. Nielsen! We're glad to have brought you to a resolution you can afford!

---

Optimum experience with Optima

By Christine R.

,

San Antonio, TX

,

Jan 31, 2020
Verified Reviewer

Overall Experience:

When I started looking for a tax resolution company to help me resolve my tax situation, I was confronted by many choices. I live in San Antonio, Texas and thought about finding someone local. But then, as I was researching, I came across Optima and saw that they had a high rating with the BBB. I then read the many positive testimonials from prior customers and decided to give them a try. I called and spoke to one of their agents. He was very polite, answered all my questions and gave me the confidence to continue. The cost of the program was not as much as I thought it might be. But still, I did not have all of it to give at that time. They worked with me and gave me ample time to complete my payment. Once it was paid, I felt relieved that progress would ensue. They used emails to communicate with me on the documents I needed to provide. They have a portal in which I could use to send them these documents. They called on a regular basis for needed clarification. If I had any concerns or questions, they called me back in a timely manner. This A+ communication allowed me to feel at ease throughout the entire process. When it was all done and finished, I was very pleased with the end result! But the greatest pleasure was knowing that my tax problem was no longer a problem! Optima helped me lift that burden. I am very thankful.

Bottom Line: Yes, I would recommend this to a friend

Feb 19, 2020

Hi Ms. Romine! Thank you for sharing your story. We always work with our clients to ensure they're having a positive experience regardless of what the issue is. Thank you for sharing that you found our communication to be "A+!" Thank you!

---

Advertisement

---

A sigh of relief!

By Angela T.

,

Louisville, KY

,

Jan 31, 2020
Verified Reviewer

Overall Experience:

Although I didn't qualify for a reduced tax rate with an offer of compromise, Optima worked with the IRS to get me in compliance. My advisors looked at my total financial picture and came up with the best solution. I am very pleased as there were no garnishments, seizure of assets, or threatening communications. Optima took care of all communications, keeping me informed every step of the way. I especially like the client portal, where you can upload documents and message the team.

Bottom Line: Yes, I would recommend this to a friend

Feb 19, 2020

Hi Ms. Tankersley! We're glad we were able to get you the relief that you currently have. We appreciate your feedback regarding the client portal and we'll pass that on to our team! We're always working to improve our processes for our clients, so thank you!

---

For a piece of mind

By William C.

,

Richmond, VA

,

Jan 27, 2020
Verified Reviewer

Overall Experience:

They give you peace of mind. They keep you well informed and take a lot of pressure off of you. I would highly recommend them to get IRS off your back. They give you peace of mind and keep the IRS in check. I am truly satisfied with Optima Tax and if I need them I will call them. They break everything down too so it is easy to understand.

Bottom Line: Yes, I would recommend this to a friend

Jan 30, 2020

We are so proud to have helped you improve such a hard situation! We make it easy for our clients so they don't have to worry about a thing - thank you!

---

Advertisement

---

Excellent service

By Todd M.

,

Dothan, AL

,

Jan 26, 2020
Verified Reviewer

Overall Experience:

Optima Tax Relief saved me a ton of money! The settlement they were able to secure for me was amazing. Absolutely worth the fee that I paid them. Friendly, helpful staff made the process painless!

Bottom Line: Yes, I would recommend this to a friend

Jan 30, 2020

Thank you Mr. Maddox! The pleasure is all ours, and we're so proud this was such a painless situation for you!

---

Tax Relief

By Charles B.

,

Tennessee

,

Jan 20, 2020
Verified Reviewer

Overall Experience:

I was referred to Optima Tax Relief by a friend. I can really say that this referral was the best one ever. Optima Tax has really outdone themselves. They helped me with my tax problems from the first call, working nonstop in my car against the IRS. I will say if you need tax help, give Optima Tax a call and I promise you'll be glad you did.

Bottom Line: Yes, I would recommend this to a friend

Jan 30, 2020

Thank you for sharing that you feel we have "outdone" ourselves! We have enjoyed working with you tremendously and we're proud that our "working nonstop" has resulted in a great resolution for you!

---

Knowledgeable representative with great service

By Damonta O.

,

Snellville, GA

,

Jan 20, 2020
Verified Reviewer

Overall Experience:

Great service, couldn't be more satisfied. Every agent I spoke with answered every question strategically and were very knowledgeable about IRS rules and regulations. Thanks for a piece of mind!

Bottom Line: Yes, I would recommend this to a friend

Jan 30, 2020

Fantastic!! It's true, we have an incredibly informed team!

---

Great experience!

By Roland M.

,

Jersey City, NJ

,

Jan 20, 2020
Verified Reviewer

Overall Experience:

They were very helpful and explained everything every step of the way. I was admittedly hesitant with turning my information over in the beginning. But that feeling was quickly diminished with a trusted friend's recommendation and how thorough and informative they are. I'm still going to have to pay the IRS but at least I get to keep my paycheck.

Bottom Line: Yes, I would recommend this to a friend

Jan 30, 2020

Thanks Mr. Mayfield! We're glad you trusted us with this difficult hardship in your life. Enjoy your resolution!

---

Outstanding service from Optima Tax Relief

By Robert D.

,

Summerville, SC

,

Jan 3, 2020
Verified Reviewer

Overall Experience:

Optima Tax Relief was very professional in all ways. All their personnel were excellent. I particularly want to point out my interactions with Paulina Scafidi who made my experience with Optima very comfortable and satisfying.

Bottom Line: Yes, I would recommend this to a friend

Jan 30, 2020

Thank you Mr. Donati! We were so happy to work with you and bring a great resolution to your case. We'll pass on your very kind words to the rest of the team!

---

Professional and personable

By Lee H.

,

Birmingham, AL

,

Dec 31, 2019
Verified Reviewer

Overall Experience:

Optima Tax worked with me and kept me on track to lower my tax debt. Even when I had difficulty gathering documents I could call and get the help I needed from a friendly voice, like Tye, a member of my Tax Resolutions team. After one phone call, he recognized me and was familiar with my case. It is very reassuring to know they truly care and are fighting for your best resolution.

Bottom Line: Yes, I would recommend this to a friend

Jan 30, 2020

Of course he remembered you! Our tax professionals value our clients so much, and they really do fight for your case! Thank you for the kind words.

---

Excellent tax service

By Camille H.

,

Pennsylvania

,

Dec 30, 2019
Verified Reviewer

Overall Experience:

Members of this company are very professional and attentive. I would recommend them for your tax needs. All of my calls are returned promptly. Thank you for your services. I have already spoken very highly of this company to several of my friends and family members.

Bottom Line: Yes, I would recommend this to a friend

Jan 30, 2020

We like to think of our clients as family, and aim to provide them with the best experience possible. We're so proud for you to have found us "professional and attentive." We love hearing from our clients, so thank you!

---