Pawscout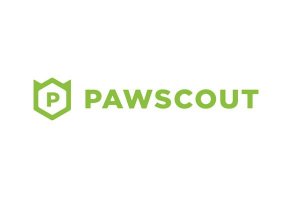 Summary
Pawscout is a pet location collar that uses Bluetooth to help you track your dog or cat and stay connected with the greater pet-loving community.
Pawscout Review: A Detailed Look
Pawscout is a dog brand known for its Bluetooth collar tags and free companion app.
The product's goal is to keep your pet safe and connected to a broader community by letting you track his location and send out alerts if he ever goes missing.
In this way, Pawscout works to help you find lost pets, connect with other local pet owners, set virtual leashes, and track your walks in real-time.
Will a Bluetooth-enabled collar help you keep track of your pet? You'll have a better idea if Pawscout is a smart buy by the end of this article.
How Does Pawscout Work?
The tracker itself is a Bluetooth-enabled device, which means that it sends out beacons from your pet's collar to up to 300 feet away in all directions.
Your phone has to be within that range for the tracker to work. While the tag doesn't use GPS, you'll need to have GPS on your phone so that the app's map function can utilize location services.
You can download the Pawscout app for Apple or Android devices. It's possible to create a pet profile to connect your dog or cat to the greater community.
You can use the app without purchasing the tracker, but you won't be able to monitor your pet's location without it. The app also works to show you what pets are near you.
The Pawscout coverage for your area is represented by blue, and deeper shades indicate more Pawscout users.
To pair the tracker with the app, hold down the tab on the tracker for 15 seconds until a blue light turns on that prompts you to register it online. You can add an unlimited number of animals to your account and share their profiles with friends.
The Pawscout social "petwork" provides a space to share photos, arrange play dates, and share other pertinent pet-related information with people within your network.
Likewise, the tracker also utilizes a "virtual leash" feature that pings you when your pet leaves a predetermined range.
This purportedly lets you be on alert as soon as they have a chance of escaping. You must be within 300 feet of the tracker to use this feature, and you can adjust this alert range to be any distance within that.
The Pawscout tag acts as a standard pet identifier because you can customize it to include your pet's name and your address, phone number, or other identifying information.
The standard color is black, but you can choose from over two dozen other style options through the company website.
These tags are meant to be attached to your pet's existing collar with either the included hanging mount or flush mount. Either option will work for large pets, though the company recommends the flush mount for small dogs and cats.
How Does Pawscout Track Down Lost Pets?
If you lose your pet, you can mark him as lost through the app and fill out an incident report with details about where they were last seen, your contact information, and more.
The app will automatically pull details from your pet's profile to flesh out the report, including photos, temperament, and medical information.
It's possible to preview this posting before it goes public, at which point local Pawscouters will be notified via text that a pet is missing in their area. You'll also receive a link to post your pet alert in other places online.
You'll get a notification any time they pass within range (300 feet) of someone with the app.
And if someone finds your pet, they can pair the app with the tag to access any medical information that you've shared through it. That's why Pawscout recommends you ask friends and neighbors to download the app if you think your pet's at risk of escaping often.
You can also create a digital lost pet poster to share within the Pawscout social media or anywhere else on the web.
If you find a lost pet with a Pawscout tag, the best thing to do is download the app if you haven't already.
So long as you can get close enough to the pet to read its tag, you can follow the app's instructions in the "Lost Pet" section to confirm its identity and contact the owner. If the pet stays out of reach, you can contact support directly to report the sighting.
Pricing
Pawscout is available through the company website as well as through both online and physical retailers like Walmart, Amazon, and pet stores. The website includes a store location search for finding retailers near you.
You'll pay $19.95 for the tracker itself, and another $9.95 if you want a custom nameplate. A two-pack of CR2032 batteries for the tracker is also available through the site for $4.99.
The Pawscout return policy states that you can return any tracker purchased through the official website within 30 days of purchase.
Analysis of Customer Reviews
We looked at customer reviews of the Pawscout tracker on various platforms across the web.
One of the most frequent comments was that the tracker wasn't as accurate as people hoped. People reported that it tracked the pet's location within a 10 to 20-foot range and didn't offer direction help for getting closer.
Many users suggested it would be more functional with GPS software to increase accuracy.
Other reviewers thought the tracker worked great and reported it helped them know when their pet was about to make a break for it.
Several people said their favorite feature of the app was the integrated community, though they thought it was too small to help them in a real pet emergency.
Pawscout Alternatives
Pawscout is unique in that it relies on Bluetooth for location services, there are other ways to monitor where your pet is at any given point.
One popular option is microchipping. A vet implants a small device the size of a grain of rice in your pet's neck.
This usually costs a one-time fee of $50 and may even be required by some breeders or rescue groups. When scanned, the microchip displays an ID number that can be used to reconnect him with you.
It's only possible to read the chip if you have an expensive reader, which is why you'd need to hope that someone brings your lost pet to a vet or shelter to have it scanned.
Microchips also don't provide any real-time information about your pet's location.
Another alternative is a GPS pet tracker. These use satellites to more precisely pinpoint your pet's location, rather than giving you a wide range as with Bluetooth.
Like the Pawscout, these trackers typically give you an alert if your pet leaves a predetermined area. However, this accuracy comes at a cost as you'll pay $100 or more for the trackers, and many require a subscription that costs up to $10 per month.
This makes a GPS tracker an ideal option for anyone who is forever dealing with a runaway pet, but it might be overkill for most people.
The Bottom Line
Pawscout offers a unique Bluetooth-enabled tracker for pet owners that costs a fraction of what you'll pay for the GPS tracker competition.
However, we think this is one of those cases where you get what you pay for.
Pawscout's accuracy doesn't come close to the pinpoint precision you'll get from using a GPS device, and the tracker is virtually worthless once your pet travels more than 300 feet away from you unless there are lots of people in your immediate area who are using the app.
Contrast that with a GPS tracker, which doesn't lose accuracy as your pet travels away from you.
If you live in an area with a lot of Pawscout users, this app and tracker are a bargain that makes it easier than ever to track your pet.
You'll have peace of mind knowing that people within your immediate area will get a text alert if your furry friend goes missing, which can make all the difference for tracking him down in those crucial first few minutes.
Saying that, if you live in an area where Pawscoutisn't popular, the app's social features won't be much use to you.
Our verdict is that Pawscout makes sense if you want a little extra security for keeping track of your pet. We don't recommend relying on it exclusively for pets that are prone to wander or if detailed location services are important to you.
Customer Reviews
Posted on Sep 22, 2020
Great tracker for what it does
I purchased this tracker because I wanted to be able to track my kitten around my house. He visits our neighbors yard and he ventures across the street into our other neighbors. We can track him up to about 200 feet. After that we just walk around the house with the phone and zero in on his location.
We have found him every time we had to look for him.
I recommend this little tracking device. Its very affordable and works great.
Length of Use: 3–6 months
Bottom Line: Yes, I would recommend this to a friend
Our Promise to You
In order to safeguard you and ensure helpfulness and relevance, our compliance team manually assess every customer review before it goes live.
We have a zero-tolerance policy for fake reviews, and companies cannot control or alter any reviews at any time.