PayPal Working Capital Reviews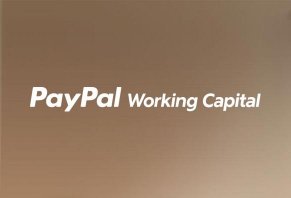 Small businesses who process business transactions through PayPal can get loans from PayPal Working Capital, a merchant cash advance provider with a set-fee system and simple terms.
What Is PayPal Working Capital?
PayPal Working Capital is a lending service from PayPal that provides business owners with merchant cash advances repaid through a percentage of every sale you process through PayPal.
This branch of the PayPal empire launched in 2013 and, according to a blog post from the company, has lent out more than $2 billion to more than 90,000 small businesses in Australia, the UK and the United States.
While the concept of merchant cash advances (more on that in a minute) isn't new, what makes PayPal's product so interesting is that it's offered to businesses who already process payments through their website.
So, when you apply to get a loan from them, your history of transactions with them is readily available and, according to their site, one of the most important factors in their decision about whether or not they want to lend to you. Credit scores are not checked.
The site also claims that your loan application takes about five minutes and loans can be deposited to your PayPal account in less than one minute.
Is this company's loan right for you? How do they work and how do they differ from traditional merchant cash advances? We'll answer those questions via in-depth research as well as using our expertise from other reviews we've done of business lenders.
PayPal Working Capital: Merchant Cash Advance
In the business lending world, there are several types of loans you can get to give you quick money you can use to keep your business going, make big seasonal purchases or hire new employees.
The differences between these loans have more to do with how you pay them back than how much you get. For example, some loans are known as invoice factoring; the lender gives you a percentage of your invoices up-front and gets paid when the client pays. These are good loans for business who tend to get paid by clients many weeks after services are performed.
What PayPal Working Capital offers is what's known as merchant cash advances, which is a loan that's repaid by giving the lender a percentage of your sales.
The advantage here is that the payments are automatically taken from your sales, while the disadvantage is that traditional merchant cash advances charge high interest rates via something called factoring.
How the PayPal Working Capital Loan Works
The main difference between PayPal's merchant cash advances and an MCA you'd get from a lender like Credibility Capital or BlueVine is the fee you pay.
Instead of using factoring, which is a percentage charged on a periodic basis (think high APR), PayPal Working Capital charges a one time fee that's taken out of your loan amount.
So, if you borrow $10,000 and your fee is $200, then your actual loan amount is $9,800.
This fee is pretty much the same as an origination fee that you'd have to pay for a personal loan or a mortgage.
What's nice about this is that you know the fees you'll pay up-front. In our past research of merchant cash advances and factoring, we've found that APR's can be as high as 100%, which is at least three times as high as the highest interest rate on a mainstream business credit card.
We called the PayPal customer service line to get an estimate of what you can expect for a fee and were told that there is no set range for the fee.
We were told, however, that the fee goes down when you repay your loan with a bigger percentage of your sales and it goes up when you pay with a smaller percentage.
Now that you've got an idea of the kind of fee that a Working Capital loan requires, we're going to list the other important components of your loan that you need to know about:
Repayment percentage: Between 10% - 30% of each sale that goes back to PayPal
Loan amount: How much you're getting
Loan fee: The set fee you'll pay to borrow the loan amount
Total repayment: Loan amount plus fees
An Example of a PayPal Working Capital Loan
The site offers a repayment calculator that provides a glimpse into what you can expect from each of these aspects of your loan.
Here's a table of the results they gave us when we asked for a $10,000 loan based on $50,000 annual PayPal sales:
| Repayment percentage | Loan fee | Total repayment |
| --- | --- | --- |
| 30% | $953 | $10,953 |
| 25% | $1.174 | $11,174 |
| 20% | $1,529 | $11,529 |
| 15% | $2,196 | $12,196 |
| 10% | $3,929 | $13,929 |
You'll have the option of choosing the percentage/fee structure you want. These numbers, while not pulled from an actual loan, do confirm what we were told over the phone: your fee goes down as your per-transaction repayment percentage goes up.
In the example above, your fee is four times as high if you choose 10% instead of 30%. Another important thing to keep in mind is that your fee will go up exponentially as you pay a smaller percentage per transaction.
Using the table above, the fee you get for using 30% of your transactions to repay your loan is only $221 less than what you'd pay at a 25% repayment clip.
However, that difference goes up to $670 when you move from 20% to 25% and increases a whopping $1,733 when you go from 25% to 30%.
Based on the numbers our chart, the best value lies in taking out the most money per transaction.
However, if your business can't handle a 30% loss in revenue, 20% offers a good middle ground of a substantial percentage per transaction and reasonable fees.
Important Reminders About PayPal Working Capital
There are a few things that you should know about using a loan from this program.
First, the fine print notes that PayPal could send your loan into default if they find out that you steered customers away from making payments through PayPal.
The idea here is that you might try to take advantage of the loan by purposely cutting down on PayPal payments so that you won't be paying as much back on a daily basis.
Second, you have to pay back at least 5% or 10% of the loan every 90 days, PayPal's FAQ page says. This measure ensures that PayPal is getting an adequate stream of money back from its borrowers and also prevents borrowers from purposely reducing the number of PayPal payments they get.
Third, your loan has to be 30% or less of your annual sales and your first loan cannot be higher than $97,000.
PayPal Working Capital's Fees
While you won't know the fees you'll pay until you get an offer from PayPal, the numbers we posted in the previous section seem to indicate that your fees will be between 10% and 30% depending on which repayment percentage you choose.
Again, these numbers are based on PayPal's loan estimator and are not pulled from actual loans. However, it's worth noting that these rates are very reasonable considering that merchant cash advances from other companies can charge factoring rates that equate to APR's as high as 100%.
One thing to keep in mind, though, is that PayPal credit card transactions require a fee that is taken out of the payment, a fee which you, as a provider of goods and services, will have to absorb. At the time of publishing, those fees were 2.9% plus $0.30.
Reviews of PayPal Working Capital
Our research turned up a variety of positive and negative reviews of PayPal Working Capital. Some customers were happy with how easy it was to get a loan through the website, while others bemoaned the fee you had to pay for the loan.
One particular complaint focused on the rule that you have to pay at least 5% to 10% of the loan amount every 90 days.
The customer stated that PayPal called him or her and said that the borrower was $200 short of paying 10% of the loan by the 90-day deadline and $200 was due in order to meet the requirement.
The Final Word: Pros, Cons and Who PayPal Working Capital Is Good For
Based on our research, we believe some of this service's strengths are the low fees as compared to lenders who use factored interest for merchant cash advances and the fact that their loan doesn't require a credit check.
The downside to the loans is that the fees, based on what we saw from their loan estimator, become relatively steep for those who only want 10% taken out of their sales to repay their loans.
Also, the fact that they can default your loan if you steer customers away from PayPal can be a serious disadvantage for business owners who start having a tough time paying their bills because of the PayPal fees.
We believe this service is a good fit for those who already use PayPal to process payments for their business and are bringing enough profit it that they can absorb the cut that PayPal takes from their sales. Ideally, you'd be able to allow 20% or more taken from each sale to avoid paying the higher fees for 15% or 10% payments.