PeopleLooker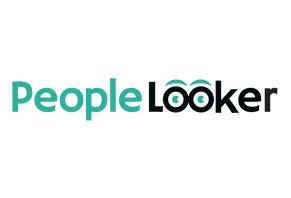 Summary
PeopleLooker is a public data search service that promises to give you access to information about any person, place, or phone number in the United States. However, accuracy can be a problem.
Pros
Simple signup and straightforward billing process
No sign up scare tactics
Relatively high customer reviews for the industry
Cons
No trial offers available
Information might be inaccurate
Some customers were still charged after seemingly canceling their subscription
PeopleLooker Reviews - A Detailed Look, Pros & Cons
PeopleLooker brands itself as an online data aggregator that pulls together publicly available information online on people in the United States into profiles that are similar to a background check.
The site is owned and managed by BeenVerified, another people search website.
This service, and ones like it, pull data from across the web and present it in simple-to-navigate reports that you can choose to track down people you lost touch with, vet out your potential romantic interest, see where an acquaintance lives, and more.
Are you getting your money's worth with a site like PeopleLooker, and what type of information can you expect to learn? This review examines the features of this company and discusses our experience.
Pros and Cons
How to Use PeopleLooker
Using PeopleLooker is a simple process. You can start loading profiles immediately by searching by name, phone number, email address, or home address.
The site will then give you one or more suggestions for your search, each of which will include extra information to help you narrow down the options.
Once you make a selection, you'll then need to sign up for an account. The cost varies based on how many months you sign up for at once (more on pricing later).
Once you enroll, you'll have access to an unlimited number of reports.
Now for the fine print. While PeopleLooker brands itself as a service equivalent to background checks, it's vital you understand its limitations.
This site and its competitors pull information from publicly available sources, and they aren't the same as a private investigator report.
In other words, the site claims to get all of its data from public records, which include court, felony, misdemeanor, and bankruptcy records, as well as innocuous sources like your social media profiles and your real estate records.
It's crucial to note that none of this information is behind a paywall online. It's all publicly available if you know where to search, which is why PeopleLooker and its competition are actually selling you convenience, not accessibility.
Per the rules of the Fair Credit Reporting Act, you can't use the information you obtain in any way that could be considered discriminatory, including in regards to employment decisions, whether to cover someone for insurance, tenant screening, or consumer credit.
Learn more about what is legally permitted in the PeopleLooker 'Do's and Don'ts' page.
It's also possible to request that some of your own information is be pulled off your account if you don't want others to find it.
Find the full instructions in the brand's Opt-Out Guide. Note that the process will redirect you to PeopleLooker's parent site, BeenVerified.
Is PeopleLooker Accurate?
Just what can you learn from a PeopleLooker profile report? I made an account to find out.
Setting up an account was simple and much faster than with most people search sites. I appreciated the site's lack of "scare tactics" used to get me enrolled.
The first step was to search for myself. All people reports include the person's full name, current contact information (phone numbers and email addresses), potential relatives, any evidence of criminal records or bankruptcy reports, sex offender information, known assets, and social media profile information.
My internet footprint is on the larger side, which means my personal reports on background checking services tend to have lots of information—though not all of it is accurate. PeopleLooker was no exception.
The site accurately pulled up my current picture off Facebook, as well as my most recent career history and educational background. It also pulled up an impressive facts list about my house, including an accurate account of its assessed value, purchase date, previous owners, and more.
My criminal record section was also appropriately blank, and no bankruptcy or sex offender reports came up under my name (whew!). However, this site failed to impress me from a functionality standpoint.
In my estimation, most people who might look someone up through a service like PeopleLooker will be searching for accurate contact information.
In my case, every phone number and email address listed for me would have failed to help someone get in touch. They all were either completely wrong or nearly a decade out of date.
I found a similar accuracy pattern for the friends and family members I searched for soon after. I only recognized a few of the listed emails and phone numbers, and many people had reports that were mostly devoid of interesting information.
My brother's account, for instance, contained nothing of substance whatsoever beyond a list of relatives that included some serious inaccuracies as well.
Overall, PeopleLooker impressed me with its transparency, but not its accuracy. Profiles were quick to load, and the site didn't overpromise titillating facts.
The company was also clear about the ways its information could and could not be used.
But even so, the information pulled up in my searches seemed relatively useless and easy to find through basic online searches.
All this to say, you might get less value from your subscription than expected.
The Cost
One month of PeopleLooker access costs $27.44. You can also pay for three months at once for $17.83 each ($53.49 total). There is currently no trial offer available.
Regardless of your payment plan, you are signing up for an auto-renewing subscription where you will be billed monthly until you cancel by calling (800) 218-3309 or emailing support@peoplelooker.com.
Make sure you have your nine-digit membership ID available when you call for cancellation, which is found in your 'New Member' email or account details section of your profile.
The company terms and conditions specify that it handles refund requests on a case-by-case basis. You can reach out to customer service to see if you qualify.
Analysis of Customer Reviews
Here's what users of PeopleLooker had to say about the service across the web:
Customer Compliments:
Subscribers were able to cancel their accounts without incident
Site is easy to use
Lots of information available and most of it is accurate
Customer Complaints:
Inaccurate information, even for facts that are easy to find on the web
Customer service isn't responsive
Doesn't pick up on criminal records for some people
Many people were billed even after they canceled their subscription
Popular Alternatives to PeopleLooker
In the following chart, we've compared PeopleLooker to a few popular online data aggregator sites, including its parent company, BeenVerified.
| | PeopleLooker | BeenVerified | Instant Checkmate | TruthFinder |
| --- | --- | --- | --- | --- |
| Monthly Subscription Cost | $27.44 | $26.89 | $34.78 | $27.78 |
| Trial Cost | NA | NA | $1 for five days | $1 for five days |
| Average Rating | 2.4-stars, 23 reviews (SiteJabber) | 1.3-stars, 67 reviews (HighYa) | 3.4-stars, 536 reviews (HighYa) | 3.8 stars, 1,374 reviews (HighYa) |
You can't sign up for a discounted trial with this service with PeopleLooker.
This means you need to be ready to commit to a full month's membership before you see your first profile, while both Instant Checkmate and TruthFinder offer more flexibility to try out their services without a long-term commitment.
The Bottom Line
PeopleLooker gives you access to easy-to-browse profile reports for anyone in the United States, but the odds are good that you won't receive much more information than what you might find from searching Google.
This site and all its competitors can only share information that is already publicly available, which means you can find it elsewhere if you're willing to look.
This also means that PeopleLooker can't verify the accuracy of each report, so the odds are good that they will include plenty of outdated or incorrect facts.
As I shared above, I rarely found a real email address or phone number in the reports I looked at.
I believe PeopleLooker can be useful for the most basic of background checks. It might be a way to scope out the criminal record of a date you're talking to online before you meet in person, or offer an option to track down long-lost high school friends that aren't on Facebook.
However, most people likely only need to perform a few of these levels of checks at a time, meaning that paying for unlimited monthly access might be more service than you need.
Your time might be better spent searching for this publicly-available information in other ways before putting down any cash.
Customer Reviews