Persopo Reviews
Claimed This company has claimed this profile, is getting alerted on any new customer reviews entering this page, and may engage in dialogue with its customers to address their matters.

Companies cannot pay money or provide goods in order to remove or alter customer reviews.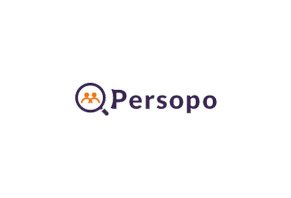 Persopo is an online search service that aggregates public records data from all 50 states into reports that allow you to contain information on individuals. Learn what customers are saying about this service.
---
Horrible

By Sandra B.

,

Houston, TX

,

Aug 6, 2020
Verified Reviewer

Length of Use: 3–6 months

Overall Experience:

The people put me on this horrible site and charged me for months. When I called they hung up on me. I have a site already to do this so I know I didn't do this trash but it's under an email address that I never use.

Pros and Cons:

No "pros" were specified in this review
They are liars
They cheat people
They steal your money

Bottom Line: No, I would not recommend this to a friend

---

Ex-husband is a female?

By Roxanne G.

,

San Jose, CA

,

May 31, 2020
Verified Reviewer

Length of Use: Less than 3 months

Overall Experience:

Your establishment is so full of it. Really, my ex-husband is a female? No way. Then you say no marriage or divorce records found? Huh, who was I married to for 13 and 1/2 years? Go figure, another company acting like they will get you information and after they take your money...you're back to square one trying to investigate stuff yourself. Stay away from this company, it's a rip-off.

Pros and Cons:

No "pros" were specified in this review
Your company has nothing that will benefit public
You're a ripoff
What a joke

Bottom Line: No, I would not recommend this to a friend

---

Advertisement

---

Lack of needed info

By Rosalie C.

,

Louisiana

,

Dec 9, 2019
Verified Reviewer

Overall Experience:

I paid for a month's service today in order to get the dates of my marriages in order to get certified certificates. When I clicked on marriages and divorces, there are no records at this time. I feel that I have been scammed. I didn't order this report just to see my prior addresses but that is all I got.

Bottom Line: No, I would not recommend this to a friend

---

NOT accurate

By Shelley H.

,

Fort Wayne, IN

,

Sep 15, 2019
Verified Reviewer

Overall Experience:

Tried using this to find a marriage/divorce record of my grandparents. Didn't find the info I was looking for. I've been tried to search myself to see how accurate things were. It had some things right but also had addresses and phone numbers that have never been associated with me and did not have records of my two marriages. How can this be of use when so many things aren't correct?

Bottom Line: No, I would not recommend this to a friend

---

Scam

By Douglas Z.

,

Parkton, MD

,

Aug 15, 2019
Verified Reviewer

Overall Experience:

I ordered the service and entered a name. All they could provide was an address, which I already had. I was frustrated and tried entering my own name. The results:

My name was misspelled.

My current address was wrong.

My date of birth was wrong.

My marriage and divorce dates were non-existent.

Absolutely worthless.

I called the company to cancel my subscription. The customer service rep started to argue with me. I said I would not enter into a debate, simply cancel my subscription and refund me the $19.93 cost charged to my credit card. She spoke with another person and said it would be done and I would get an email confirmation.

The email came immediately.

A week later I get my credit card bill and they only issued a partial refund. I had to waste time disputing the bill.

The site is a total scam and a waste of your time and money.

Bottom Line: No, I would not recommend this to a friend

---

Unsatisfactory results

By K H.

,

Los Angeles, CA

,

Feb 13, 2019
Verified Reviewer

Overall Experience:

If one takes the time to do a search, it would simply mean that you're employing the assistance if a search engine to possibly fill in the blanks! This was not the case with Persopo!

Bottom Line: No, I would not recommend this to a friend

---

Total rip-off

By Claire S.

,

Maryland

,

Feb 4, 2019
Verified Reviewer

Overall Experience:

Don't sign up! I signed up for 6 months (dummy) at $59.58 - really lousy site and info. I sent the following email to support at persopo.com:

"Do not charge my credit card for this purchase. This was a mistake to order. Very minimal, jumbled information - I searched myself and family to see if accurate - no marital info, no property info, criminal records from other names and states- appalling service."

No answer, of course, so I call 800-481-9168. After explaining I did not want service I was "offered a courtesy" to be charged $19.93 for one month. I said don't want it at all and total refund - transfer me to a supervisor- "they don't take phone calls!" Really, a supervisor that doesn't take customer calls. Oh, and the rep (haha) said it can take up to 72 hours for search info to upload! I better get my $39.65 credit or they'll be sorry they messed with this chick!

Bottom Line: No, I would not recommend this to a friend

---

Advertisement

---

This company is a SCAM

By Kimberly G.

,

Colorado

,

Nov 8, 2018
Verified Reviewer

Overall Experience:

DO NOT pay to use this site! Not only does it not provide the information they say they will, when you cancel, the service people are rude and VERY UNHELPFUL. When I asked for a refund, I was given the run around then told basically "too bad."

Bottom Line: No, I would not recommend this to a friend

---

Load of garbage

By Joseph I.

,

Seattle, WA

,

Oct 19, 2018
Verified Reviewer

Overall Experience:

I bought a subscription to this site after reading that some woman had sued her ex-husband for using this site to find her hidden activity. Apparently, he was able to find out she was cheating because this site was logging her accounts to other websites (such as dating websites). Well, I thought it'd be neat to run a few reports on some of my friends and family, and of course, see what the site had to say about myself.

For one, this site is very good at knowing your birthday and your family members. But that's it. When I tried to click on criminal records, it had records for someone born in a different year. It showed my birth date correct on the first page, but then it completely backtracked and went with a different person completely on the criminal side of things. It had no record of property owned or any of that sort of thing, nor did it have records of any websites I was on. This was true on EVERY SINGLE PROFILE I SEARCHED. It only would bring up the name, age, and family names. It wouldn't even find the records when it came to criminal activity.

A complete waste of $20 and a complete waste of time.

Bottom Line: No, I would not recommend this to a friend

---

Rude

By Tina W.

,

Tennessee

,

Oct 10, 2018
Verified Reviewer

Overall Experience:

The person who answered the phone when I called to cancel my membership because I was being billed that day, did not like that I wanted him to hurry up and wanted to control the conversation, so instead of finishing the call with me, he put me on hold. I had to call back and sit there while he gave his little speech to me so he could be in control of the situation. They need new customer service people and you should be able to call the day it renews and cancel. I would not recommend this to a friend based on that.

Bottom Line: No, I would not recommend this to a friend

---

Onus is on you to stop monthly payments

By Carol T.

,

New Jersey

,

Sep 26, 2018
Verified Reviewer

Overall Experience:

Very tough to get out of membership.

I hadn't even realized I was under contract for several months. Unless you are really going to use this service on a regular basis, I suggest using one that doesn't automatically put you under a contract. Customer service rep, Daniel, was snarky and spoke over me the entire time reading the contract to me. So many companies provide this service, next time I'll pay up for a one time use with a different company.

Bottom Line: No, I would not recommend this to a friend

---

It is a rip off, waste of money

By Ana S.

,

Denton, TX

,

Sep 24, 2018
Verified Reviewer

Overall Experience:

It is the worse page, just rip off. It didn't give the phone number right of my husband and the address and not any social media information. I did try because on Facebook it said that a wife caught her husband cheating on Match.com thru this page, but it is not true.

Bottom Line: No, I would not recommend this to a friend

---

Advertisement

---

Read the fine print

By Curtis B.

,

New Jersey

,

Aug 30, 2018
Verified Reviewer

Overall Experience:

I used this site in October 2017 and thought I had only joined for one month for $19.99 and charged it on a rarely used card with only electronic statements. On August 23, 2018, I looked over my credit card statement online to see what my balance was and noticed a charge to Persopo for $19.99. I looked all my statement back in Oct 2017 and was charged every month, November to August, a total of ten months totaling $199.90.

When tried to cancel this account, which I didn't use for the entire ten months, I discovered there was no way to cancel it online and I had to call. When I asked for them to cancel my account and get a refund the on this service that I clearly hadn't used, they gave me $9 back! I know! I should have read the fine print I was checking off!

Bottom Line: No, I would not recommend this to a friend

---

Scam

By Inga H.

,

Miami, FL

,

Aug 15, 2018
Verified Reviewer

Overall Experience:

This is a total scam. It provides you with limited information which you can get for free anywhere else with little effort. It tricks you during the process by asking if you "would like social media results," but they do NOT provide this information. When you call customer service to inquire, the reps are rude and talk down to you, and have NO desire to assist whatsoever, and recite from the script "Our website does not state that we provide that service. It is a survey question." Obviously, I was not the only one calling to complain or was misled by the question, which clearly implies the social media results will be included. Total scam! Save your money.

Bottom Line: No, I would not recommend this to a friend

---

Satisfactory

By Stacey B.

,

Chicago, IL

,

Jun 25, 2018
Verified Reviewer

Overall Experience:

I see lots of people upset with rudeness, but I didn't have that issue. I needed a simple phone number, and I found it. I was on the site for all of two minutes, and my phone call to cancel lasted about the same time. No problem or poor service experienced. Maybe they're under new management, or maybe I got lucky. But I enjoyed my experience.

Bottom Line: Yes, I would recommend this to a friend

---

Four out of five

By Hank K.

,

Vancouver, British Columbia, Canada

,

Jun 15, 2018
Verified Reviewer

Overall Experience:

Service could be a tad more comprehensive, and the phone lines took a few minutes longer than expected to connect. Customer service reps were definitely helpful and polite, always a good sign. I would recommend them to anyone who wants a quick checkup on someone.

Bottom Line: Yes, I would recommend this to a friend

---

Overall Experience:

Persopo is one of the greatest scams of the 21st Century. I can't get money back from them, and I have been unable to even log in. I have called several times. Yesterday I spoke to Elizabeth, and she was understanding. Today I spoke to Cindy, and she even tried to log in and could not. She did not know what the problem was nor could she fix it. They both have offered a week's refund. I should be getting at least a year's refund. Since I rarely use it, I tried to get on a year ago, and since I couldn't, I went to another subscriber that I use and forgot about the problem.

They tell you before they connect you with someone that they are recording. Well, it is a two-way street as I have been recording my conversations with them.

Beware, beware of Persopo!

Bottom Line: No, I would not recommend this to a friend

---

Advertisement

---

Overall Experience:

Lots of the reviews on this site are pretty typical for public record sites. I've subscribed to three of this same type of site. People seem to think this is Google or FBI and that's just unrealistic. I got more info here than at another public search site, and some give nothing. I found the site a tad laggy, but that may have been my ancient mac. One key point I want to mention was the service reps at Presopo are much more polite than the other sites I signed up to. I did recommend this site to a friend, and she had mixed results as well, but at least the reps were polite to both of us at this establishment!

Bottom Line: Yes, I would recommend this to a friend

---

Overall Experience:

The information the site provides is inaccurate. I am glad that I paid just a $1 for a trial with a Visa gift card which had a balance of just $3. The information they provide doesn't match my name. It was someone else's name.

Bottom Line: No, I would not recommend this to a friend

---

Persopo is a rip off!

Good Luck Finding It on Persopo!

,

Jan 3, 2018
Verified Reviewer

Overall Experience:

This report is a total rip off. They charged me $19.95 to tell me what I could've gotten for free in five minutes off of government websites. Addresses? For the criminal records, you still have to sift through hundreds, if not thousands, of names. You have to sift through the criminal records yourself for everyone named John T. Doe in any given town, even after you select the exact person you want to look up. What? Total scam.

To top it off, they make it IMPOSSIBLE to cancel your subscription for their worthless service. How convenient for them. No cancellation option anywhere on your account information. Thanks, Fox News, for recommending this wonderful service. How much advertising money did Persopo pay you to mention their scam service as credible and legit?

Bottom Line: No, I would not recommend this to a friend

---

Overall Experience:

The information I looked up first was on someone I already had current information on. What little information I got back was inaccurate, and most of the public information that's available online was not in the report at all.

I immediately called to cancel and get my money back, but am told I must wait 5 business days for a refund. They took my money in seconds and now want me to wait 5 days to get it back? That's just crap.

The person I spoke with was interrupting me repeatedly and saying things that were just not factual. Stay away from this site.

I should've read these reviews before giving them my information. This company is fraudulent.

Bottom Line: No, I would not recommend this to a friend

---

Overall Experience:

They say you get what you pay for and that is true with this site.

I picked it because it was so much cheaper than other sites. It is cheaper for a reason. It is because they basically give information you can find yourself online. I ran several different checks on different people and didn't get what I needed on any of them. It gave me addresses and phone numbers, which I can get from online phone books. It did have some criminal history but I wanted marriage and divorce records, and it didn't have them on a single report. I can understand if they couldn't find records on one person every now and then but not on one single report? I'm sorry but it sounds fishy.

I only gave it one star because there was no option for zero. I always try to look for something positive in any situation, and the only good thing I can say here is that the customer service reps were helpful when I called.

Bottom Line: No, I would not recommend this to a friend

---

Advertisement

---

Persopo gives you false numbers to call so you can't cancel your subscription.

By Joyce Akers

,

West Virginia

,

May 12, 2017
Verified Reviewer

Overall Experience:

I am not satisfied at all with Persopo. I called the number they provided to cancel your monthly subscription. This number they provided me with (1-800-371-2590) takes you on a roller coaster ride of advertisements and free offers. Then after staying on the phone with this crap for 20 minutes listening, they then get on and tell you that this number is no longer in service in my area. They give me another number to call to cancel my subscription (1-800-712-6600). I called this number to cancel and low and behold another host of advertisements and free offers.

I still cannot cancel my subscription. Please be aware. Now I must contact my bank and cancel my card and wait for my new banking card to arrive because this site gives you the runaround and provides you with false and misleading phone numbers when trying to cancel my subscription. I have learned a valuable lesson today. Never again will I be scammed!

Bottom Line: No, I would not recommend this to a friend

Jun 6, 2017

We must say that we apologize for the journey you took. We do see that you have in fact emailed our company previously to cancel your account. The account was canceled at that time. Just for confirmation, your account has been set to cancel and you will see absolutely no further charges from our company moving forward.

Additionally, we must clarify one thing. You stated that you tried contacting us through a 1-800-371-2590. The reason you did have difficulties would be that our number is 1-866-371-2590. We are an 866, not an 800, the number you called has absolutely no connection with our company in any way, and the 6600 number they provided also has nothing to do with us. We do apologize for such a terrible misunderstanding.

If you have any other questions or concerns please call customer service directly at 1-866-371-2590. We have representatives standing by, ready to assist you.

---

Overall Experience:

I can't believe I fell for this one. The $1 trial fee turned into a $29.93 monthly rip off, for something I never even used! When I confronted their "service" people about the charges, they offered to refund the last five billings, with no questions asked. I contacted my credit card security, and they would provide a refund for four billings.

I am reporting this outfit to my State's Attorney General for a review and possible fraud charges, which in this state can result in treble damages. Don't use or even think about using this "service."

Bottom Line: No, I would not recommend this to a friend

Jun 6, 2017

We are sorry for your experience Richard. When you signed up, you selected the checkbox that completely explained your billing plan, acknowledging that you understand that billing. It states that if you don't contact us to let us know you no longer want a membership, your trial membership to our site becomes a monthly membership at a rate of $29.93 per month.

You can also find that information in the email confirmation we sent after registering. We do understand that mistakes are made. We are glad you see that we did, in fact, bend over backward to accommodate you with even more credit than your own card service would attempt.

If you have any other questions or concerns please call customer service directly at 1-866-371-2590, or email support@persopo.com. We have representatives standing by, ready to assist you.

---

Waste of your hard-earned money!

By Amanda

,

Massachusetts

,

Feb 23, 2017
Verified Reviewer

Overall Experience:

I paid for a comprehensive report on top of paying for a membership. They gave me information that I could have looked up on Google for free!

Bottom Line: No, I would not recommend this to a friend

Jun 6, 2017

We definitely understand your frustration with a service, when you did not see the information that you were hoping for. Unfortunately, the nature of our service is not the location of specific records for specific people. The service that we provide is a membership to perform unlimited searches of our existing and continually updating the database of public records on over 320 million Americans. Since we are not the source of these records, but a resource, we have no control over what records may or not show.

In short, you can think of it like a library. They have an existing and continually updated resource of information. Like them, we cannot guarantee to have a piece of information (books). Also, like a library, we are unable to edit or create new information and can only order new information created by the source. So, the statement of us not having information that you believe should show is similar to stating that a library doesn't have a book that you were able to purchase from the publisher.

While we understand that this can make it difficult to locate information that you want and in some cases, desperately need, it is the reality of what public record is and how it operates. We do apologize for any inconveniences experienced. Should you have any further questions or concerns, please call customer service directly at 1-866-371-2590 or email support@persopo.com. We have representatives standing by, ready to assist you.

---

Don't be fooled

By Noel

,

Bridgeport, CT

,

Feb 22, 2017
Verified Reviewer

Overall Experience:

First of all, half the information isn't there. I mean public information!

Secondly, they are rude on the phone when you cancel. The woman I spoke to must have thought she was in a street fight instead of a customer service representative helping a customer. She never let me get a word in when I said I had thought I had already canceled and was still getting billed. I mean, she was nasty. I guess it's the kind of company that values that kind of "customer service" representative. I learned my lesson.

Bottom Line: No, I would not recommend this to a friend

---

Scam

By Tom

,

Santa Clarita, CA

,

Feb 19, 2017
Verified Reviewer

Overall Experience:

They offered a "report" for a dollar as I was about to leave the website. I took the bait, and the search revealed my full name and phone number for one dollar. What a waste!

Then, they immediately charged me $29.95 on my credit card after promising a trial. They now have my credit card info, and I can't access it at their website, so I can't delete my account.

Bottom Line: No, I would not recommend this to a friend

---