Petfinder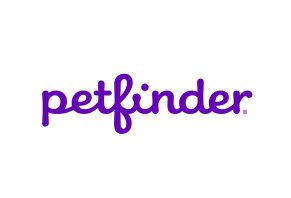 Petfinder is the world's largest database of adoptable pets. Free to use, it connects you with animals in your area looking for a forever home.
Petfinder Review: Important Things to Consider
Petfinder is a non-profit, online database and directory of adoptable animals across North America.
The website contains information on pets found in close to 11,000 animal shelters and adoption organizations located across the United States, Canada, and Mexico.
Each partner organization is responsible for maintaining its pet listings on Petfinder, and animal lovers can use the site to see what pets are available near them.
The Petfinder nonprofit launched as a website in 1996 with the initial goal of helping one pet get adopted per month. Since then, the site has exploded to the point of supporting the adoption of more than 17 million pets while remaining free for both the public and adoption groups.
Beyond their comprehensive pet directory, the Petfinder website also includes discussion forums, a list of pet-care resources sorted by region, and an extensive library of pet-related articles.
Should you find your next furry friend through Petfinder? In this review, we'll explore the ins and outs of this site to learn more.
How to Find Pets on Petfinder
Petfinder provides a web-based animal adoption platform for rescue groups to network with people looking for a new pet.
It isn't directly involved with the adoption process but instead works to connect people with available pets in their area.
If you're looking to adopt a pet, you can navigate to the website and search based on the type you are looking for.
Because the site operates as a directory, you don't need to create a Petfinder account to browse animals on the site.
While most Petfinder listings are for cats and dogs, the site also supports listings for rabbits, animals that classify as "small and furry," "scales, fins, and other," birds, horses, and even barnyard animals.
You can narrow your search further by specifying your preferred breed, age, gender, size, and temperament with other animals.
The search results will be sorted by location based on zip code or your device's location services. You can adjust this range from 10 to 100 miles to anywhere within the network.
If you find a pet you're interested in, you can reach out to the shelter or rescue organization through the contact information that Petfinder provides.
Note that Petfinder merely acts as a directory and that it is the sole responsibility of the organization to respond to inquiries and keep their listed pet information up to date.
The customer reviews show that there's a big disparity in response times between different organizations, so you might need to follow up on your message if you don't hear back within a day or two.
Petfinder also suggests calling the facility responsible for the animal you're interested in before filling out any online applications so you can ensure that the listed information is accurate and that the animal is still available.
After you do your due diligence, you have the option to take things further based on the organization's adoption policies.
This might include visiting the pet or messaging the organization for information on the next steps for the application process.
It's then the shelter or rescue group's responsibility to get in touch if your application meets their adoption requirements.
Can You Adopt Pets Directly Through Petfinder?
Petfinder doesn't control the adoption process for their partnering organizations, so the cost per pet will vary significantly depending on who you work with.
Some rescues let you adopt animals the same day you inquire and work on a suggested donation basis, while others require references, a home inspection, and fees of $500 or more per pet.
While Petfinder doesn't facilitate adoptions directly, the site's FAQ makes it clear that it carefully screens all adoption groups before permitting them to post on the site.
This is to ensure you work with reputable organizations that treat their animals humanely. If you have any questions or concerns about a rescue group or shelter using Petfinder, you can submit them through the site's contact page.
How Does Petfinder Pro Work?
Petfinder Pro is designed for shelters or rescue groups looking to find homes for pets. Membership gives you the ability to list pets on the site and communicate with interested parties.
This platform is free for active adoption organizations and isn't available for individuals looking to rehome their family pets, breeders, pet shops, or individuals selling their animals for a profit.
Application requirements vary depending on the type of organization you are, and the steps are laid out in the Petfinder Pro Membership Page.
You will need to logon to Petfinder at least once every 45 days to keep every listing active.
If you need a Petfinder alternative to rehome your pet, the site suggests looking through their resource library for guidance, which includes a list of adoption groups sorted by region.
Analysis of Customer Reviews
We found many Petfinder reviews across the web, most of which were one or two stars out of five.
Closer inspection of these reviews reveals that they are more of a critique of the rescue organizations than Petfinder itself.
The most common complaints seem to be that pet listings were out of date and that the rescue groups never responded to inquiries.
One reviewer reported that she saw her own AKC-registered pet beagle's pictures on Petfinder, which showed that another organization was stealing them from her Facebook page to use in fraudulent postings.
Another reviewer reported her family was rejected for adopting a kitten because the reviewer had a special-needs child. She wrote that it was offensive to have an organization say they understood the needs and limitations of her family better than she did.
Finally, one reviewer went through the full application process to adopt a puppy and was approved for a home visit, only to never receive a follow-up phone call to schedule it. She was told later that the dog in question was actually several states away.
While we didn't find many positive reviews of Petfinder, I can attest that the site is legitimate from personal experience.
Over the past decade, I have adopted three dogs due to Petfinder listings because they gave me specific information about the pets available in my immediate area.
In each instance, the listing was a launching point for me to visit the shelter myself and begin the adoption process there, rather than through the Petfinder website.
What Are Petfinder Alternatives?
If you're looking to adopt a pet without going through the Petfinder directory, you might consider searching your local Craiglist listings.
In most instances, these posts will be from individuals trying to rehome their pets or breeders selling purebreds.
Another option is to search the websites or Facebook pages of your local shelters and rescue groups.
This lets you skip the middleman of Petfinder to contact the organizations directly, and it will likely give you the most up to date information short of visiting the shelter yourself.
The Bottom Line
Is Petfinder is a useful resource for adopting pets? I think that the site excels at delivering what it promises – an up-to-date directory of available animals near you.
Petfinder doesn't claim to facilitate the adoption process, and that seems to be the biggest complaint from customer reviews.
While Petfinder does state that they vet each organization that joins Petfinder Pro, it's not their responsibility to ensure all listings stay up to date or that the organizations respond to their adoption inquiries promptly.
If you're looking for a purebred, then Petfinder probably isn't the right resource for you because the site doesn't permit listings from anyone looking to make a profit for their pets.
If, however, you're interested in seeing what kinds of mutts are locally available without driving to every shelter within driving distance, this directory should be an invaluable resource for beginning your search.
I recommend using Petfinder to search for available pets around you and then calling the shelters or rescue organizations directly, so you get a quick response about whether the listed information is still accurate.
However, don't fall in love with a pet based on their Petfinder profile without visiting them first. You'll need to take some time to experience an animal's personality firsthand before deciding whether they are the right fit for your home.
How many times can you stand not getting the dog?

By Mic H.

,

Minnesota

,

Dec 11, 2019
Verified Reviewer

Overall Experience:

Petfinder is a great way to see adoptable dogs, but each group has its own application that has to be filled out and processed. I don't understand why Petfinder doesn't require that every group use the same application that only has to be filled out once. I have applied for four dogs as soon as they appear on the site, but get told someone else is going to adopt them. I am getting frustrated.

Bottom Line: No, I would not recommend this to a friend

---