Polaryte HD Sunglasses Reviews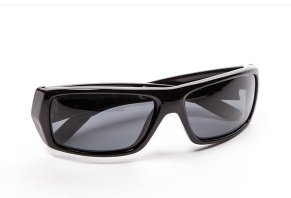 Polaryte HD Glasses promise to provide a high level of clarity, along with protection from UVA and UVB rays, without affecting colour quality or brightness.
About Polaryte HD Sunglasses
Unlike most options, Polaryte's HD Glasses use specially-developed UVA and UVB protective lenses to reduce glare, without affecting clarity, brightness of vision, or true colour. The company claims they'll also protect the whole eye area, including the skin on the sides.
In addition, Polaryte Glasses feature a built-in magnetic clip that allows the arms to clamp to pockets, sleeves, and bags, which can help prevent you from losing them or not having them available when needed.
It certainly seems like Polaryte HD sunglasses come with some valuable features. But do they really represent an entirely new way to protect your eyes from the glare of the sun, as claimed in the commercial?
Even then, can you expect them to deliver on the reduced-glare-without-impacting-clarity-or-brightness claim? Are there other options that might deliver equal, or better, value? Keep reading and that's exactly what we'll help you decide.
How Much Do Polaryte HD Glasses Cost?
Available in black and tortoiseshell colors, three pairs of Polaryte sunglasses (one black, another tortoiseshell, and a third in either design of your choice) are priced at £49.99, plus free delivery.
Each pair will come with a bonus carry case and cloth, along with a 30-day refund policy, less S&H. According to the site's Orders & Returns page, you'll need to keep "the product packaging, instructions, and other contents, as well as the included dispatch note" in order to be eligible.
To request one, JML Direct's customer support department can be reached at 0808 206 0600.
How does this price compare to the competition? Is there even such a thing? We'll talk about this in a moment, but first, let's unpack a few key terms used on Polaryte's website.
What Does Polarized, UVA, UVB, & HD Mean?
Will Polaryte's Glasses actually allow you to see in high-definition? Probably not, although this largely depends on what's meant by the term. How so?
Technically, the term high-definition references the number of pixels (individual dots of light) that appear on a screen; the more pixels available, the sharper and clearer the image usually is. This way, it's a term often used when referring to TVs and computer monitors.
In this way, Polaryte's glasses will not help you see in HD.
However, in some instances, 'high-definition' can also be used to refer to an object that appears in a high degree of detail. As we can see (no pun intended), this the almost certainly Polaryte's intended meaning.
Unfortunately, the manufacturer doesn't provide any detail about exactly how these glasses accomplish this feat. Based on the product's name, however, we could infer that it uses polarized lenses, which "contain a special filter that blocks intense reflected light, reducing glare."
What about UVA and UVB? These are different wavelengths of light emitted by the sun: UVA penetrates deeper into the skin and is what leads to premature aging, while UVB doesn't make it past the superficial layers, where it can burn skin if exposed long enough.
Most polarized lenses, regardless of the sunglass manufacturer, will block between 90 and 100 percent of UVA and UVB rays from reaching your eyes, as well as the surrounding skin.
Given this, are there any meaningful differences between Polaryte HD Glasses and other polarized versions?
Polaryte vs. Other HD Sunglasses
At three for £50, this means you'll pay about £16.66 per pair of Polaryte HD Glasses. How does this price compare?
Searching online for "polarized sunglasses" returned thousands of results at the time of our research, which were available in just about every shape, colour, design, and silhouette imaginable. Some were priced less than £10, while some higher end models from national brands like Oakley, Ray-Ban, Fossil, and ROKA reached £200+.
Granted, none of these featured the same magnetic clip system as Polaryte, although searching for "magnetic sunglasses" returned many different clipping methods that might provide similar functionality. Most were priced between £20 and £50.
How to pick the right option, whether Polaryte or another brand?
Paying more for a pair doesn't necessarily mean you'll experience a greater level of value. Regardless of your price point, though, you'll want to focus on models with lenses that don't distort vision and that also deliver UV protection.
In general, our research indicated that you'd likely pay more for sunglasses with higher-quality features like these, although it doesn't necessarily mean that you must pay a premium for designer logos.
Pro tip: Depending on your preferences, though, we learned from some of the Amazon questions and answers in the next section that Polaryte HDs can't be worn over prescription glasses, and no frame adjustment is available.
Based on these comparison points, what are customers saying about their Polaryte sunglasses?
What Can We Learn From Polaryte HD Customer Reviews?
On Amazon, we found nearly 100 customer reviews for Polaryte, who gave the HD Glasses an average rating of four stars.
There, most compliments revolved around clearer vision, reduced glare, useful magnetic arms, and a solid value for the price. What few complaints there were frequently referenced less-than-perfect fit, lower quality than expected, and no difference between traditional sunglasses.
One customer also expressed their concern that the magnets created potential breaking points (one in the temple and another in each arm).
From a company perspective, JML (John Mills Limited) Direct is one of the largest direct to consumer companies in Great Britain, originally founded in his basement in 1986. In addition to their website, they also operate two home shopping TV channels, retail divisions, as well as international operations.
Their US division, based out of Chicago, IL, wasn't rated with the Better Business Bureau and had no closed complaints as of 6/8/17.
When it comes to Polaryte, what does all of this mean for you?
Our Bottom Line About Polaryte HD Glasses
Here at HighYa, we're all about providing the information you need to make an empowered buying decision—not telling you how to spend your hard-earned money. However, as consumers ourselves, we are here to help you get the most value out of your money.
And at just £16.66 per pair, with key features like polarized lenses and UVA/UVB protection, along with a unique magnetic clasping system, Polaryte's HD Glasses certainly seem to deliver in the value department, compared to most competitors. They also seemed to come with mostly positive online customer feedback at the time of our research.
Does this necessarily mean they're the best option for you? Since we all use sunglasses for different purposes (leisure, sport, etc.) and have faces with different shapes and features, what works fantastically for you might be a total flop for someone else.
But if they don't work for you, JML Direct provides a 30-day refund on all Polaryte HD Glasses purchases, although you'll lose a few pounds in return postage for giving them a try.
1 out 1 people found this review helpful

Weak point on magnetic part of arm.

By Michael M.

,

Stockton-on-Tees, United Kingdom

,

Jul 23, 2019
Verified Reviewer

I am now on my third pair of Polaryte Sunglasses and the previous two pairs both broke at the joint of the magnet on the left arm. This part of the arm is an obvious weak point and the glasses would therefore benefit from not having the magnet included. What the company uses as a selling point is the fault with the glasses, which are otherwise a good pair of sunglass lenses.

Bottom Line: No, I would not recommend this to a friend

---

7 out 8 people found this review helpful

Don't buy if you wear hearing aids

By Chris L.

,

United Kingdom

,

Sep 14, 2018
Verified Reviewer

When I tried these sunglasses on, the magnets immediately interfered with my hearing aids and distorted and magnified the sound reception. It would have saved me the return postage had there been a warning about this, but when asked, customer services were most unhelpful and said it was my fault for not knowing that magnets can affect hearing aids. Why would I? Also, I compared them to my existing (very cheap) sunglasses in a range of different lighting conditions (including bright sun and distant light on the landscape), and there wasn't an appreciable difference between the HD glasses and my old cheap ones. All in all, disappointing. Poor customer service and unusable glasses.

Bottom Line: No, I would not recommend this to a friend

---

Advertisement

---

8 out 8 people found this review helpful

Lense color is wearing off

By Deborah L.

,

Florida

,

Sep 3, 2018
Verified Reviewer

I love these sunglasses. For the first time, I could drive without my prescription glasses. They really are very clear when you put them on versus my other glasses, which cost more than these. My problem now is that the tint on the lenses is starting to wear off. I need to know who to call about this problem. Just in case you need to know, I only cleaned them with water, a little bit of Dawn, and I wiped them clean with the glass cloth. There not that old, maybe less than a year I think. But all in all, I love them!

Bottom Line: Yes, I would recommend this to a friend

---