Porch.com Reviews
Claimed This company has claimed this profile, is getting alerted on any new customer reviews entering this page, and may engage in dialogue with its customers to address their matters.

Companies cannot pay money or provide goods in order to remove or alter customer reviews.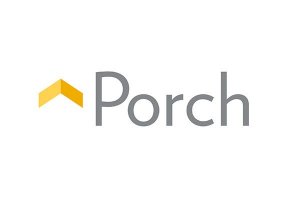 Porch.com is a leading website for finding contractors for a variety of your home projects. The company's strength is the quality guarantee on any project booked through its website. Read what customers are saying.
---
This company is actively collecting reviews from its customers. All reviews submitted are subject to moderation and approval to ensure they meet our

Review Guidelines

.

Professional

By Rhonda B.

,

Virginia

,

Nov 16, 2020
Verified Reviewer

Overall Experience:

He arrived at the time that was stated. He went to work once he looked at the job. He practiced social distance and wore his mask. Very pleasant person.

Pros and Cons:

Follow-up
Quick
Knowledge
No "cons" were specified in this review

Bottom Line: Yes, I would recommend this to a friend

---

Omnia Painting, whole interior house painted

By Charlie P.

,

Cornelius, NC

,

Nov 4, 2020
Verified Reviewer

Length of Use: Less than 3 months

Overall Experience:

Obie and his crew at Omnia Painting did a great job of painting the entire interior of our home. They were prompt, polite, and thorough in performing their job. You will be very satisfied if you hire them. We are happy with the work that was performed.

Pros and Cons:

Experienced
Professional
Thorough
No "cons" were specified in this review

Bottom Line: Yes, I would recommend this to a friend

---

Advertisement

---

Did a great job!

By Marty S.

,

Saginaw, MI

,

Oct 29, 2020
Verified Reviewer

Length of Use: Less than 3 months

Overall Experience:

William was great and did the job required in a timely manner. His work was super and with the weather raining and sleet and in the thirties he kept at it to get the job done. We are extremely happy with his work!

Pros and Cons:

Quick
Easy
Timely
No "cons" were specified in this review

Bottom Line: Yes, I would recommend this to a friend

---

Toby Jackson Landscaping does a fantastic job!

By Fred S.

,

Cocoa Beach, FL

,

Oct 19, 2020
Verified Reviewer

Length of Use: 6–12 months

Overall Experience:

I've been a repeat customer for several years. They are very consistent and thorough in their work and very reasonable! I have used them multiple times in the last couple of years and remain extremely satisfied.

Pros and Cons:

Very creative design
Extremely thorough
Your work
No "cons" were specified in this review

Bottom Line: Yes, I would recommend this to a friend

---

Gather's Electrical Service was great!

By Mike R.

,

Summerton, SC

,

Sep 1, 2020
Verified Reviewer

Length of Use: Less than 3 months

Overall Experience:

Donnelle Gathers was very professional and timely on house calls and work. He pointed out additional items that he felt were not consistent with current codes, but, did not hard sell the extra work. He offered a few alternative remedies in case I was not prepared to make all of the repairs. I opted to not only hire him for the initial work, but had him add additional circuits outdoors for when I close in the carport so I won't have to bring in anyone at that time. I will call Gathers first if I ever have electric concerns in the future.

Pros and Cons:

Fair pricing
Prompt and professional
Thorough and diligent in completing the work properly
No "cons" were specified in this review

Bottom Line: Yes, I would recommend this to a friend

---

Great job, reasonable prices

New Castle, DE

,

Aug 11, 2020
Verified Reviewer

Length of Use: Less than 3 months

Overall Experience:

They arrived on time, kept in contact by phone, very courteous, and a quick clean job was performed. I have a second project for them...too bad their number is disconnected.

Pros and Cons:

Reasonable prices
Courteous
Kept in contact
No "cons" were specified in this review

Bottom Line: Yes, I would recommend this to a friend

---

Scammers

By Pedro R.

,

California

,

Jul 31, 2020
Verified Reviewer

Length of Use: Less than 3 months

Overall Experience:

Horrible experience with Porch. Soon I sign as a landscape company to work with Porch and my first four leads were fake. The first one was a ghost, abandoned house. The second the client decided to not do the project anymore soon I paid $30. The third client wanted to wait until the Coronavirus virus pandemic ends soon. I paid $26 for the lead. The fourth one was a condominium without a backyard or front yard. Leads not credited back. Porch are scammers.

Pros and Cons:

No "pros" were specified in this review
Horrible
Scammers

Bottom Line: No, I would not recommend this to a friend

Sep 16, 2020

We're sorry to hear about your experience. Sending pros quality leads, and crediting leads when they are invalid is something we care deeply about, and we'd be happy to discuss any issues you may have had with lead quality. You can reach our support team here: https://porch.com/pro/support.

---

Advertisement

---

Nice people, excellent work

By Hubert B.

,

Linville, NC

,

Jul 21, 2020
Verified Reviewer

Length of Use: Less than 3 months

Overall Experience:

The Porch process has worked very well and produces a very good contractor with excellent workers that do quality work. They were on time. Josh is a very good manager of his crew.

Pros and Cons:

People
On time
They listen to what we want
No "cons" were specified in this review

Bottom Line: Yes, I would recommend this to a friend

---

A must for first time or seasoned home buyers

By Bill M.

,

Allentown, PA

,

Jul 9, 2020
Verified Reviewer

Length of Use: Less than 3 months

Overall Experience:

Great experience! I will never move without this service again. They are super helpful and Tracy Williams is a great Customer Service Rep. I highly recommend her. Top-notch company!

Pros and Cons:

The list of utilities the house needs and what they currently have including cable, trash, etc.
The list of competitive insurance companies and their quotes
The checklist so I can check off and get all of the little, easily forgettable small tasks
No "cons" were specified in this review

Bottom Line: Yes, I would recommend this to a friend

---

Deck estimate

By Jon S.

,

Beckley, WV

,

Jul 8, 2020
Verified Reviewer

Length of Use: Less than 3 months

Overall Experience:

Extremely quick response time. Thorough estimate of plans and respectful of our creativity. Highly recommend! Family owned and operated business. Local and fair market value estimate.

Pros and Cons:

Quick response time
Follow-through of estimate
Respectful of our creativity
Unknown to us before Porch

Bottom Line: Yes, I would recommend this to a friend

---

Updated review

Updated

By Valette F.

,

Clovis, CA

,

Jul 1, 2020
Verified Reviewer

Length of Use: Less than 3 months

Overall Experience:

No one has ever returned my call and the problem grew bigger.

Bottom Line: No, I would not recommend this to a friend

Jul 17, 2020

We're sorry to hear about your experience. We missed the mark on communication here, and we apologize for any inconvenience. If you still need help please reach out to HST@porch.com so someone may assist you.

Previous review
May 27, 2020

Very disappointed

I had a work order to mount and unmount 2 TVs. I was given a price and a time for 2 TVs. There was a slight complication and only 1 TV got installed with a short period of time. So, I called Moses/the office and left a message in the general mailbox. No one has returned my call to discuss the problem nor to offer a solution. I would like someone to call me back to fix my problem.

Since there wasn't a problem when trying to set up in confirming the initial appointment.

Jun 17, 2020

We want to apologize for this experience - we missed the mark on communication here. Thank you for this valuable feedback, as we are always working to improve our customer experience.

(

read more

read less

...)

---

Not very professional

By Carol S.

,

Scottsdale, AZ

,

Jun 26, 2020
Verified Reviewer

Length of Use: Less than 3 months

Overall Experience:

After purchasing a new electric wall oven, I contacted an installer recommended by the retailer and set up a date/time for service. They canceled at the last minute so I searched online and located Porch. I submitted a work request detailing that I needed a 27" electric wall oven removed and a new 27" electric wall oven installed in the same spot - no alterations necessary. I was quoted a price and it was scheduled for 9:30 am today.

At 9:00 I received a call from the installer saying he was leaving and would be here at the appointed time. He then asked what kind of electrical work would he be doing? I explained what I had submitted in the work request since he had no idea what he was coming for. At 9:45 I received another call from the installer saying he was on the freeway with a flat tire and was awaiting road service. Finally at 11:45 he showed up to start the job - not wearing a mask, gloves, or shoe protectors. When I asked if he had a mask, he replied, "I'm not sick - are you?" I live in a downtown area in a city which is a hotbed for new COVID cases and which has mandated face coverings when in public and not eating/drinking. My husband and I are 83/73 respectively - he is recovering from eye surgery and I am a 10-year cancer patient - definitely high-risk categories who didn't appreciate the cavalier attitude toward our health and safety.

The job was completed in one hour and after a little prompting (I brought out the vacuum and left it) everything was cleaned up. I was told only a credit card payment was accepted and I would have a receipt in my email (not yet received 30 minutes later). My oven is now in the wall and hooked up, but I had been hoping for a better experience.

Pros and Cons:

Responded promptly to my work request
Set up a definite date/time for work to be done
Not good about being on time
No protective equipment
No receipt when paid

Bottom Line: No, I would not recommend this to a friend

Jul 17, 2020

We are sorry to hear about your experience. We're not sure where the miscommunication happened here, but if you need assistance please reach out to HST@porch.com and we'd be happy to help.

---

Advertisement

---

Klein Electrical is great

By Bruce S.

,

Grantville, GA

,

Jun 23, 2020
Verified Reviewer

Length of Use: Less than 3 months

Overall Experience:

Klein Electrical contacted me about my project very quickly.

I needed an electrical run for my Hot Tub.

He came out quickly to give an estimate and inform me of what materials he would need.

We determined a good day for him to do the work.

He arrived on time. Completed the work and cleaned up the work area.

I would recommend and use him again.

Pros and Cons:

Quick response
Polite and professional
Good prices
No "cons" were specified in this review

Bottom Line: Yes, I would recommend this to a friend

---

The right folk to hire.

By Skip H.

,

Reno, NV

,

Jun 10, 2020
Verified Reviewer

Overall Experience:

On time. Good work. Checked everything.

Made a roofing material status report.

Left every cleaned up.

Good attentive prod.

Pros and Cons:

Knowledge.
Professional work.
On time. I was having a virtual meeting at the time and they were very cautious not to cause any interruptions.
No "cons" were specified in this review

Bottom Line: Yes, I would recommend this to a friend

---

Recommend this professional

By Sandy N.

,

Chicago, IL

,

Jun 8, 2020
Verified Reviewer

Length of Use: Less than 3 months

Overall Experience:

Tom responded quickly then came out the next day, was on time, professional, very nice, did a great job on my garage at a reasonable price. Would highly recommend him to anyone needing siding or gutter repair.

Pros and Cons:

Quick response
Great value
Excellent work
No "cons" were specified in this review

Bottom Line: Yes, I would recommend this to a friend

---

Cabinets repaired

By Josephine R.

,

Barnegat, NJ

,

Jun 5, 2020
Verified Reviewer

Overall Experience:

I was a little worried at first about using the site, but am so far very happy with the workmen and how hard they work.

Baldwin Home Improvement will get 10 stars from me.

Pros and Cons:

How fast they get back to you
How understanding to the problem
Willing to help seniors
No "cons" were specified in this review

Bottom Line: Yes, I would recommend this to a friend

---

Home Inspection recommendation

By Margaret H.

,

Panama City Beach, Fl

,

Jun 3, 2020
Verified Reviewer

Length of Use: Less than 3 months

Overall Experience:

There were several names/companies that came up as recommended and upon reading reviews selected Tyson Scott based on the positive feedback. He was excellent and very flexible to meet on our schedule for a Saturday inspection.

Pros and Cons:

Good reviews posted to make decisions on who to use
Fast responses from various individuals
No hassels
No "cons" were specified in this review

Bottom Line: Yes, I would recommend this to a friend

---

Advertisement

---

Good work

By L O.

,

Las Vegas, NV

,

May 31, 2020
Verified Reviewer

Length of Use: Less than 3 months

Overall Experience:

On time. Completed all work in a timely manner. Cleaned up after work complete. Very friendly. Will use their services again.

Pros and Cons:

Good work
Cleaned up
Overall knowledge
No "cons" were specified in this review

Bottom Line: Yes, I would recommend this to a friend

---

GFI OUTLETS and installation of smoke detectors

By Cheryl U.

,

Rutland, VT

,

May 26, 2020
Verified Reviewer

Overall Experience:

Frank was prompt and his installation was fine. He is a little "different" and talks to anyone around, including himself. His work is good and priced well. If you can overlook his oddities, he's worth it.

Bottom Line: Yes, I would recommend this to a friend

---

Ojha Lansdscaping and Cooper Paving

By Tonya R.

,

New Jersey

,

May 20, 2020
Verified Reviewer

Overall Experience:

Ohja Landscaping service is a very professional business. The owner, Charly Ojha, explained in detail the service necessary to get the lawn looking presentable, wrote up a contract and quoted price. He is also very knowledgeable.

Mr. Cooper of Washington Paving Company sent a contract, a text the day before, and also did a very professional job of repaving the driveway.

I recommend both companies. If you value honesty and quality work, these are 2 companies that will deliver!

Bottom Line: Yes, I would recommend this to a friend

---

Refrigerator repair

By Dave K.

,

Martinez, CA

,

May 11, 2020
Verified Reviewer

Overall Experience:

Daniel was on time, quick, and efficient, he was courteous, friendly, and well informed.

We were told by other technicians/repairmen it would be a 2 and 1/2 to 3 and 1/2 hour job, and he was start to finish, an hour and a half. Very professional.

Bottom Line: Yes, I would recommend this to a friend

---

Good work...Bad business.

By Vick G.

,

Texas

,

May 9, 2020
Verified Reviewer

Overall Experience:

When I talked to the person at Porch who gave me an estimate over the phone, he explained that, for installing my 2 TVs on wall mounts, it would be $118 for the first 2 hours, but if it went into the 3rd hour it would be $59 more. (That makes sense...$59/hr.)

But, when the worker (who did an excellent job) tallied up the bill, for 1 hr and 10 minutes of work, at $177, I became temporarily brain-addled and thought this was a good deal because I mistakenly remembered the minimum charge as $218, not $118. So, I let the charge stand...until later when I came to my senses and realized I'd been overcharged. So, I emailed Porch about the dilemma.

Someone from Porch then called me and tried to scam me by claiming that the way the bill was figured was $118 for the first TV, then $59 for the second. Right...the fog was only temporary and has lifted. I can see right through you now.

Bottom Line: No, I would not recommend this to a friend

May 18, 2020

We are sorry to hear about this experience Vick. We aim to provide homeowners with an easy, straightforward process from booking through project completion. We missed the mark on communication here and we apologize for any inconvenience.

---

Advertisement

---

Great experience

By Joe B.

,

Stanford, CA

,

May 9, 2020
Verified Reviewer

Overall Experience:

We ordered a patio heater and lacked some combination of ability and interest to put it together ourselves. We scheduled Porch.com to send someone out to put it together for us. We got email and phone confirmation, and someone (Greg) came out when scheduled and put it together without any hitches. Really a pleasure.

Bottom Line: Yes, I would recommend this to a friend

---

Home improvement

By Yolanda C.

,

Wimauma, FL

,

May 5, 2020
Verified Reviewer

Overall Experience:

Porch was on time with my recommendation. Company came out, did the job. However, the job was not to my satisfaction. Tried contacting the company, to date no return call. But I will use Porch again, but just may not that particular company.

Bottom Line: Yes, I would recommend this to a friend

---

Satisfied customer

By Johnnie C.

,

Columbus, GA

,

May 5, 2020
Verified Reviewer

Overall Experience:

Mrs. Jessica and Mr. David were courteous and professional and did an awesome job ensuring that I was completely satisfied before leaving. Will definitely use them again for my next project.

Bottom Line: Yes, I would recommend this to a friend

---

Incorrect info

By Sherry A.

,

Pembroke, VA

,

Apr 29, 2020
Verified Reviewer

Overall Experience:

I finally called today to try to find one of the recommended places. When I called KCSI Construction, I reached a car wash. The number for Custom Woodworking only gave me a recording that the call could not be completed as dialed. I decided to google the companies and did reach Custom Woodworking (540/953-1898); I have already talked to them and texted pictures of my project. I'm really hoping this works out; it would break my heart for this family heirloom to be trash.

Bottom Line: Yes, I would recommend this to a friend

May 1, 2020

We're sorry to hear about your experience. We missed the mark on communication here, and we apologize for any inconvenience. If you still need help with your project, we would greatly appreciate the opportunity to work with you again and make it right.

---

Don't go with this company

By Joan J.

,

Texas

,

Apr 23, 2020
Verified Reviewer

Overall Experience:

I had Porch for a rental house and for a couple of years they did ok. Since the first of this year (2020) when I restarted the twice-monthly service after the winter, the company charged me 2 times in 3 months for a service that was not done. My renter had to tell me and send photos. I contacted the company and this last time, they kept telling me the project coordinator would contact me to "find out what happened". I kept calling 3 times a day with no results. I told them I knew what happened, they charged me without mowing, I just needed them to get out and take care of it. I needed them to do it as the grass was probably over the 6-inch limit by this time and a new company would charge extra. I hired a new company and when I called to cancel Porch, they informed me my service had already been canceled - I guess by them because they were tired of hearing from me! Find another company!

Bottom Line: No, I would not recommend this to a friend

Apr 23, 2020

We want to apologize for this experience Joan. We missed the mark on communication here. Thank you for this valuable feedback, as we are always working to improve our customer experience.

---