Raise Reviews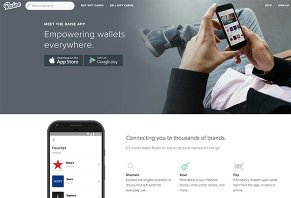 Raise is one of the more popular online marketplaces where gift cards are bought and sold. There aren't any fees to buy cards through the site but sellers will pay a hefty 12% to sell a gift card.
About Raise
Raise is an online marketplace where you can buy gift cards at discounted prices or sell the gift cards you have and get prepaid cards in exchange.
The company was started in 2013 by a guy named George Bousis, who, according to his LinkedIn profile, cut his teeth in online marketplaces when he founded discount site CouponTrade in 2010. Previous to that, he worked in the innovation and tech department at Chicago-area supermarket Cermak Fresh Market.
Raise's leadership team took a huge leap forward when PayPal exec Kathleen Pierce-Gilmore left PayPal in 2017 to join Raise, a newsworthy career choice that first alerted us to Raise's rise among online marketplaces.
In an Oct. 2017 interview with Business Insider, Pierce-Gilmore said she was drawn to Raise because, unlike the credit industry who tends to trap low-income earners in interest cycles, Raise offered something a little more virtuous.
"The opportunity I saw at Raise was a bit more pure. There's no credit aspect, it's prepaid. There isn't the kind of bad outcome possible, where someone can get in over their head," Pierce-Gilmore said. "I believe technology is the better way to deliver financial services to more people and more fairly."
So, Raise has the powerful execs and the nice concept, but does the way it functions, the fees it charges and the reviews it's getting from consumers live up to its marketing?
That's a question we'll answer in the next few minutes by examining how the site/app works, what fees (if any) you'll pay and what users are saying about their Raise experience.
At the end of our review, we'll take a moment to give you a summarized picture of what the app's strengths and weaknesses are.
How the Raise Gift Card Marketplace Works
To get an idea of what a user's experience would be, we signed up for a Raise account. Once we had our account set up (it takes a first name, last name, phone number and password), we were able to browse through the site.
Buying Gift Cards on Raise
At the time of publishing, Raise was offering a $5 bonus on purchases of $50 or more, which was a nice perk right off the bat.
We were more interested in the cost of the gift cards, though, as several articles we read noted that Raise offers some pretty good discounts. Here's a chart of the results we got for $50 gift cards to 10 popular stores/restaurants/products:
Target ($60) - $59.93
Walmart ($20) - $19.96
Starbucks - $50
iTunes - $47.82
Amazon - Out of Stock
Bed Bath & Beyond - $49.75
Old Navy - $50
Lowe's - $49.75
Nike - $46.90
Gap - $48.50
The average discount we found here was around 4%. Keep in mind, though, that certain gift card denominations are limited by availability.
For example, there were no Amazon gift cards at the time we searched. Target had no $50 gift cards and the biggest denomination of Walmart gift cards was $20.
On average, Raise saved us 4% on the nine gift cards we researched.
There is no cost to you for buying a gift card: no fees or shipping. Also, there are many gift cards that have online and physical certificates. Sometimes the e-cards will have different discount amounts, too.
One of the newest features of the Raise app allows you to use gift cards directly from your phone to make purchases at brick-and-more retailers and restaurants.
Fine Print About Buying Gift cards on Raise
There are just a few requirements you'll have to keep in mind when you guy a gift card from Raise.
The site-wide rule is that you can buy $10,000 worth of cards per day.
However, there are some companies who put limits on how many gift cards you can buy within a 24-hour period. Here's how Raise explains it:
"For example, if only two cards can be purchased per day, you must wait 24 hours to purchase another card from that brand. Because we are a dynamic marketplace, restrictions can change accordingly."
These bits of information are helpful, but not nearly as important as what's known as the "Raise Guarantee", which is their policy for covering buyers.
According to their guarantee, they'll refund your purchase for up to a year if it falls in any one of the following four categories:
Inactive cards
Cards with an inaccurate balance
Buyer ends up with a card from a brand that's different from what they purchased
Physical card isn't received w/in 30 days
What's interesting about this guarantee is that fraudulent cards aren't included. Based on our research, the verification process is supposed to weed bad cards out, but several reviews we read said users received fraudulent cards and Raise considered the refunds given because of those cards more as favors than as part of their official policy.
Stated exceptions to the one-year rule include cards you lose, changing your mind post-purchase and cards that are no longer valid because the company went out of business or filed for bankruptcy.
How Do You Sell Your Giftcards on Raise?
Selling your gift card on raise is a relatively easy process. You'll be asked to enter the name of the store to which you have the card. Then, you'll need to enter the gift card's serial number the pin on the back of the card.
You'll also be asked to enter the amount that's left on the card and how much you want to sell the card for.
One of the things that helps you understand a good selling price is a column on the left side of the page that lists the current cards for sale. When we did our test run with a Walmart gift card, other cards were selling at a discount of 2%-2.1%.
If you're selling a physical gift card, you have three days to ship it once it sells. Raise will provide a shipping label that you print out and use for the card.
Pro tip: You can change the selling price of your gift card up until it sells.
The Fine Print About Selling Your Gift Cards on Raise
There aren't too many restrictions on what you can sell, but it is important to know what they are.
For example, Raise's fine print says that the site accepts physical cards with a balance of at least $10, which eGift cards need to have a minimum balance of $5. The maximum amount on one card you can sell is $2,000.
Also, your listing has to go through a verification process which, according to Raise, usually takes a couple of hours, but if they're super busy with new listings, "it could take longer for your card to be listed."
Fees for Selling Gift Cards on the Marketplace
As we've mentioned earlier in this review, you won't be charged for buying a gift card, listing a gift card or shipping a gift card. You will, however, be charged a 12% fee for selling your card.
How does that compare to other sites? Well, eBay charges a 10% fee for selling an item. Popular vintage/artisan good site Etsy charges $0.20 to post an ad and a 3.5% fee on the sold item.
Public Opinion About Raise
The majority of Raise's reviews come from its Google Play page, which indicates the company's app has more than 100,000 downloads.
We took a look at some of the more recent reviews and found a mix of good and bad ratings from users. Three of the four most recent reviews of the card are complaints about the app's newest updates, which caused issues with users being able to buy gift cards.
Here's an excerpt from one of those reviews, courtesy of a user named "Charlie Cho": "This used to be a great app. However, ever since the last major update, Raise has been having intermittent problems with in-app checkout. The app would freeze after the user hits the purchase button."
Pros
We believe Raise's strength is convenience. Buyers can find discounted gift cards that, in some cases, can be stored in the Raise app and be used to pay for items directly from the app.
Cons
We believe the biggest downside to raise is the 12% fee that sellers have to pay to sell their gift cards on Raise.
Who Is Raise Good For?
Based on our research, we believe Raise is a good option for someone who wants to sell one or two gift cards through a reputable, safe site. If you begin selling too many cards, the 12% fee can really start to add up.
---
Card invalid but refund denied

By Judy V.

,

California

,

Sep 25, 2019
Verified Reviewer

Overall Experience:

After purchasing a $2,000 Princess Cruises card on the site, I went to utilize it to pay for my cruise which had to be paid for by that evening. The card would not go through and when I checked the balance on the site it said the card number was invalid. I waited some time and tried repeatedly with the same outcome. Thus, I had to pay for my cruise with a credit card. I filled a card problem with Raise and received no response. I called and a half-hour of waiting on hold repeatedly, I was told it would be resolved. After no response, I emailed regarding the fact that it had not been resolved but received no response from the company. So, I phoned again and after 41 minutes of waiting on hold again, was told that my refund for this invalid card was denied even though they state a Money-Back Guarantee on invalid cards. The reasoning is that now they have supposedly added the funds to the balance of the card, but even if that is true, it was not valid when I needed to use it. Having a balance now does not help me in any way. They did not provide me with the product I purchased and did not stand behind their Money-Back Guarantee. I as the customer received an invalid card, had to email and call repeatedly due to their mistake, had to have both their gift card cost and the cruise payment charged to my card at the same time due to their error and now I am denied the promised refund. That is fraud and false advertising. Don't believe their guarantee.

Bottom Line: No, I would not recommend this to a friend

---

Do not sell gift cards to Raise!

By Selah T.

,

Sacramento, CA

,

Jul 18, 2019
Verified Reviewer

Overall Experience:

Do not sell your gift cards to Raise, they will not pay you back! I have complained to the BBB and the FTP already but I feel compelled to write on this platform to warn other consumers.

On June 21, 2019 - I listed a gift card on Raise, it sold pretty quickly and I was given a withdrawal receipt once I withdrew. They claimed that it was going to be in my PayPal account within 48 - 72 hours. I waited and nothing.

I reached out to support@raise.com and reached a person by the name of Rhys - who claimed she couldn't help me at all unless I called. I told her I couldn't call because I was in an area with poor cell reception and even downloading those Google call apps did not work for toll-free numbers.

She never responded, I emailed her over and over again with no response.

Finally, I got really frustrated and tweeted Raise and messaged on Instagram. Raise responded via Instagram and we have been going back in forth for the last 4 days with nothing being resolved.

They keep letting me know that it was sent in PayPal but I spoke with PayPal via chat and they saw nothing pending.

The Instagram person stopped responding.

So I filed a BBB and FTC complaint.

So I sold a giant corporation my gift card I got from my birthday that I couldn't use because I am in the military and they took my money and will not return my emails.

They are scammers. I will continue to spread awareness and file as many complaints as possible to make sure I am heard. Just because you are a corporation does not mean you get to treat your consumers like idiots.

Tip for consumers: Use them to buy gift cards but do not sell your gift cards to them.

Bottom Line: No, I would not recommend this to a friend

---

Advertisement

---

Customer service is awful

By Sam J.

,

Washington DC

,

Mar 20, 2019
Verified Reviewer

Overall Experience:

Customer service is awful. Very rude and unprofessional. Called around 7 pm EST on 3/14/19 and female said she was the only person in the department and no one else to speak to and then hung up on me and deactivated my account. All because I asked to change the phone number. She said I had another account? Wrong. Wouldn't listen to a word I said after she made that assumption and repeatedly cut me off when I tried to speak. I would not trust this company.

Bottom Line: No, I would not recommend this to a friend

---

Really bad

By Bonnie C.

,

Minnesota

,

Jan 20, 2019
Verified Reviewer

Overall Experience:

I purchased a Caribou Coffee gift card in October 2018. I went to use it over Thanksgiving and was told there was no money on the card. Raise initially gave me a refund, then in January, they sent me an email saying they were taking the refund back. I talked to two people who pretty much accused me of being dishonest. In the end, they can only refund me if I can provide "evidence" that I did not use the card! Closing my account!

Bottom Line: No, I would not recommend this to a friend

---

Advertisement

---

Irresponsible customer service

By Yuanxi Z.

,

North Carolina

,

Jan 16, 2019
Verified Reviewer

Overall Experience:

I got two Chipotle gift cards from Raise. After a while, they stopped working even though there is a balance. Raise supervisors would not do anything to help, rather want me to wait. I will never buy gift cards here again.

Bottom Line: No, I would not recommend this to a friend

---

Worst customer service possible.

By Vipin G.

,

Virginia

,

Nov 12, 2018
Verified Reviewer

Overall Experience:

DO NOT refer anyone for credit, Raise doesn't provide that credit!

I referred four people and none of them or me received reference credit.

So I called them and provided all the details "Email address and phone number of referred people." They said they cannot verify the email.

Now one of the refereed people made a call and provided my details "Email and phone number" and customer service provided the same response to him, that they cannot verify my details.

I am not sure if anyone wants to work with such a system, won't be surprising if they compromise all data!

It's just $5 and no one wants to spend time for that, but just imagine how much money the company will be saving by false advertisements. If you are in the same boat, please like and share so people are aware of this issue.

Bottom Line: No, I would not recommend this to a friend

---

Good app

By Matthew L.

,

Oregon

,

Aug 21, 2018
Verified Reviewer

Overall Experience:

I have been a little skeptical about the Raise app and website, but I have had pretty good luck thus far. I started small with some small gift cards (PlayStation and Red Robin), and they turned out to be legit and usable online and in-store. (It was a minor pain to use the printed out the certificate at Red Robin, but not that bad). iTunes worked well too. The best was Hotels.com; I was able to pay for a Disneyland hotel with a 6% discount using the cards I purchased (all worked). A total savings of $68.50 and the hotel was roughly $1,000. It's not bad for a free app. I don't have any complaints thus far, and I expect to regularly use it at stores that have decent 5-10% price discounts.

Bottom Line: Yes, I would recommend this to a friend

---

Not good

By Kelly J.

,

San Diego, CA

,

Aug 1, 2018
Verified Reviewer

Overall Experience:

I won't say it's a total scam, but it's close. I bought 10 gift cards. Four were invalid. Takes them a week to investigate and they won't issue a refund. Overall, a poor customer service experience. I do not recommend them. Totally not worth the 2% savings.

Bottom Line: No, I would not recommend this to a friend

---

Overall Experience:

Be careful when buying from here. I purchased a gift card that was "guaranteed," as their website states. However, I went to use the gift card in-store (as was specified as ok to do on the gift card), and the store refused it. They said they no longer will accept third-party gift cards because of issues with fraud. Store policy. I had to pay with my debit card to get the items I spent an hour shopping for.

When I called Raise to have them refund me, they refused. They said I could still use it online. I didn't buy it so I could shop online! I bought it specifically for in-store use, as it said I was able to do. I was told I could sell the gift card if I didn't want to use it. Ummm, excuse me? What a crock of... I am NEVER buying from here again.

Bottom Line: No, I would not recommend this to a friend

---

Great way to save on gift cards!

By Brayden

,

Indiana

,

Dec 6, 2017
Verified Reviewer

Overall Experience:

Raise is a great way to save money on gift cards to places you make everyday purchases at.

I have saved over $300 by using this site just in the last year. After buying it is a quick and easy delivery and very easy to redeem just like any other gift card.

Great for the holidays.

Bottom Line: Yes, I would recommend this to a friend

---