Rakuten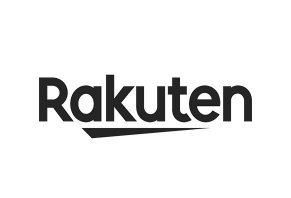 Summary
Rakuten is a popular rewards program that allows you to earn cash back by shopping at over 2,500 major retailers.
Rakuten Review: What You Should Know
Making extra money is usually a trade-off. If you pick up extra hours at work, you don't get to spend that time working on hobbies or relaxing with your family. If you sell an item on eBay, you'll have to give that item up when the auction ends.
Cash back is different. This is money just waiting to be collected after making a purchase – provided you have a third party to facilitate the transaction between yourself and the vendor. That third party is usually a credit card company, but online cash back and rebate programs are becoming increasingly popular with consumers looking to make an extra buck.
Rakuten – not to be confused with the Japanese online retailer of the same name – is one of the most popular online cash back programs available. Here's what you should know about how it works and whether it's right for you.
How Rakuten Works
Rakuten, formerly known as Ebates, is one of the best cash back savings apps and websites. Consumers earn a cash back percentage when they shop with a Rakuten-associated retailer and click on a link from the Rakuten website, browser extension or app. Rakuten partners with more than 2,500 major retailers including Target, Amazon, and Apple.
Users can also link a debit or credit card to the site, earning cash back when they use the card at a participating Rakuten retailer. They can do this through the Rakuten website or the app.
Cash back percentages vary depending on the retailer, the product and the time of year. Some retailers exclude certain items or categories from receiving any rewards. For example, if you're shopping at Target.com, you can't earn cash back for electronics, books, or sporting goods.
The percentages may change over time, and some retailers may leave Rakuten. Gap may offer a 6% cash back reward today, but that doesn't mean they will tomorrow.
Rakuten also has a travel deals section where you can book flights, hotels and rental cars, earning cash back along the way. Reservations are made through third-party travel sites like Travelocity, Expedia, and Priceline.
Browser Extension
Consumers can install the Rakuten browser extension, which is the easiest way to take advantage of any cash back or discount offers.
When you visit a site that has a cash back relationship with Rakuten, you'll see a pop-up notification in the right-hand corner. If you visit a site that doesn't have a Rakuten relationship, the extension will steer you to a similar retailer that does offer cash back.
For example, if you go to Home Depot's website, you'll immediately see a pop up that says there are no cash back opportunities. The pop-up will recommend a similar store that Rakuten does have a relationship with, such as Ace Hardware or True Value.
Just because you have the browser extension installed doesn't mean you'll automatically get cash back for visiting a participating retailer. You still have to click on the Rakuten button before checking out.
In-Store Cash Back
You can also earn cash back rewards with Rakuten when shopping in a brick-and-mortar store. You have to link an eligible credit or debit card and then select an offer from the app.
If you're paying with a debit card, make sure to select the "credit" button instead of "debit" on the PIN pad when checking out.
Qualifying cards include most Mastercard and Visa credit and debit cards, as well as most American Express credit cards. Discover credit and debit cards are not currently eligible for this program.
To link a card, log onto your Rakuten account and click on "My Wallet." Then, click "Add a New Card" to link one or multiple cards to your Rakuten account.
Once the cards are linked, you'll go to the in-store offers section of the website or app. Select the offers you want and start shopping.
Current in-store rewards include 3% cash back at Finish Line, 3% cash back at Ann Taylor Loft and 5% cash back at Janie and Jack.
Restaurants are also eligible for in-person rewards. Because the Rakuten app has access to your location, it can show which restaurants near you offer cash back. Most restaurants won't offer cash back on Fridays and Saturdays, so don't be surprised if your Saturday brunch place isn't eligible.
Rakuten App
The Rakuten app is handy if you shop online with any frequency. Just scroll through the offers and click which one you're interested in, at which point you'll be redirected to that store's site.
Some deals require you to download the retailer's app to activate the full offer. If you click on the 7% cash back Grubhub link, for example, you'll be instructed to download the Grubhub app. This can be frustrating if you have limited storage space on your phone or don't want to download more apps.
Double Cash Back
The Double Cash Back portion highlights companies that recently doubled their cash back percentage. It's available both on the app and the Rakuten website.
These double cash back deals change often and may expire quickly. Currently, there are about 30 stores on this list.
Redeeming Rewards
The biggest downside to Rakuten is its redemption process. The site only gives out cash back four times a year. Even if you earned $20 today, you'll have to wait until the next quarterly payout to get that money.
In 2020, the payout dates are:
February 15: For purchases made between October 1 - December 31, 2019
May 15: For purchases made between January 1 - March 31
August 15: For purchases made between April 1 - June 30
November 15: For purchases made between July 1 - September 30
The minimum cash out amount is $5. If you have less than that in your account, you won't be able to cash out.
Rakuten pays cash back rewards via check, PayPal or American Express rewards points. PayPal is faster compared to getting a check. The money will be automatically sent no matter which method you choose; you don't have to manually cash out.
You can see your current account balance if you click on the right-hand corner where it says your name and all-time cash back balance. Under that, you'll see the current cash back balance.
Rakuten Cash Back Visa® Credit Card
The Rakuten Cash Back Visa® Credit Card is the app's branded credit card. Customers can earn an extra 3% cash back on in-store cash back, travel and hotel deals and some Rakuten.com purchases. These deals will be applied on top of already existing Rakuten deals.
Users earn 1% cash back on all other purchases, with no annual fee and no cash back limits. The card works with Apple Pay, Google Pay, and Samsung Pay. The interest rate ranges from 21.49% to 26.49%, depending on your creditworthiness and other factors.
How to Maximize Rewards
The best way to maximize rewards is to use a cash back or travel rewards card when you shop at Rakuten. You'll still earn cash back from Rakuten, as well as any points or miles that your credit card provider offers.
For example, the Chase Freedom Unlimited card has 1.5% cash back on all purchases. If you shop at Old Navy through Rakuten, which has 8% cash back, you'll earn a total of 9.5% on that purchase.
New Rakuten customers can earn a $10 bonus when they sign up and make $25 worth of purchases within the first 90 days.
Current Rakuten customers who refer friends and family members can earn $25 when they make their first purchase, which must be $25 or more. The $25 bonus should be posted in the account within 60 days.
You can find your referral link on the Rakuten app or website if you click the "Earn $25" link in the right-hand corner.
The Bottom Line
Using Rakuten may be a crutch for shopaholics, so it's not a great idea for anyone trying to limit their online spending. If you find yourself justifying purchases because of the cash back percentage, it may be time to uninstall Rakuten.
For responsible shoppers, Rakuten can be an easy way to earn rewards without doing much – especially if you install the browser extension. The rewards payout is also more convenient than other rewards apps or sites, many of which only pay in retailer gift cards.
Customer Reviews