RedShelf Reviews
Claimed This company has claimed this profile, is getting alerted on any new customer reviews entering this page, and may engage in dialogue with its customers to address their matters.

Companies cannot pay money or provide goods in order to remove or alter customer reviews.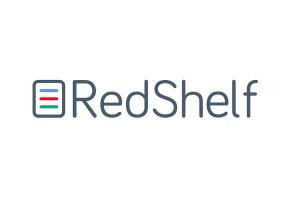 RedShelf is a company that sells digital versions of academic textbooks in all major subject matters, allegedly at a lower price. Learn how customers are rating this service.
---
The worst experience - I'm crying from!

By Lisa K.

,

Ontario, Canada

,

May 9, 2020
Verified Reviewer

Overall Experience:

RedShelf has been the worst. It started with the price, I was surprised the cost was in US dollars, I only learned when I looked at my bank statement. OK whatever, my bad.

I rent a book for $60, get it for 180 days. I had to get it through my school, but I will be letting my prof know how horrible the site is.

I was pumped at first because RedShelf claimed I could highlight, take notes, and make flashcards, which I thought was exciting. Except none of those features worked properly for me. I was able to select some text, and make notes, but it was sloppy and ultimately I could not use the highlighting feature just because of how spotty it was working.

But then it got worse.

I went to start reading my 50-page chapter today, got about 4 pages in when it stopped working. The pages wouldn't turn. I've been trying to figure it out for an hour now, emailing RedShelf support with no help in sight. Like I just want to do this awful reading - can I just do that?

Somehow it got worse.

So I restart my computer, clear the history and cache, do all the little tricks they tell you online, nothing works. But I do notice now that the book itself looks a bit different - maybe it's fixed! No, it just looks different, oh wait, something is different, all of the notes I was able to take (however crappy it may have looked) are all gone. Hours of reading and note-taking lost. I honestly don't even want to use RedShelf for this, I'm not even sure I can, but I can't afford the text. This has been awful, I hope my teacher will help me figure something out.

Bottom Line: No, I would not recommend this to a friend

May 13, 2020

Hello Lisa - I want to start by apologizing for your experience with our platform, especially during the difficult times we're in. We understand that getting the easy access you need and utilizing tools like our notes and highlighting features is crucial right now so we're upset to hear that your experience was less than stellar.

From the way it sounds, it seems that the content we are receiving from our publishing partner is not aligning with our eReader, and that's important for us to resolve. We want to be sure to make it right for you, which is why I'd love for you to give us another opportunity to investigate the issues you're experiencing and discover what we can do to fix them.

I was digging into our support system and was having difficulty tracking down the email you sent us, but if you could shoot us a new message at hello@redshelf.com and ask for Lee, I'll do what I can to get you back into your material so the rest of your course goes smoothly! We appreciate your patience and feedback, Lisa!

- Lee N.

---

Highlighting is sub par, searching shows "unnamed chapter" and no page

By Angel L.

,

Colorado

,

Dec 27, 2019
Verified Reviewer

Overall Experience:

Horrible. The highlighting will "over highlight" and highlight sections that you didn't want. When you search the book for a phrase or seeking other information, the results show "unknown chapter" and do not even supply a page number. There are also no active links in the book that will take you to Westlaw so that you can review the case. No quizzes or other ways to test yourself. This needs to be rectified by the company ASAP if they want to continue to sell ebooks. Next time, I may just go old school and order the hard copy.

Bottom Line: No, I would not recommend this to a friend

Dec 30, 2019

Hi Angel - Thank you for taking the time to provide this feedback. We've noted all of your suggestions and have already been in the process of making some of the improvements mentioned here. If you ever have any questions or additional feedback, please don't hesitate to reach out!

---

Advertisement

---

Worst eBook I have ever used

By John B.

,

Colorado

,

Mar 2, 2019
Verified Reviewer

Overall Experience:

Absolutely the most tedious and worthless eBook I have ever used. You have to wait for your browser to make an internet connection to load the next page. It's absolutely infuriating and a complete waste of time. Going to my bookstore to buy a hardcopy. Do not give your money to this company.

Bottom Line: No, I would not recommend this to a friend

Mar 4, 2019

Hi John, sorry to hear about the troubles with loading. Depending on the size of the source file, loading between sections shouldn't extend past three seconds (you should expect the same load times as any other website). Our Customer Experience Team has some tips and tricks to help any speedbumps you might hit, if you haven't already made a return: solve.redshelf.com.

---

Do not.

By Austin N.

,

Mayfield, KY

,

Sep 8, 2018
Verified Reviewer

Overall Experience:

The user interface of this e-book is absolutely terrible. I cannot wrap my head around how difficult these guys make it to interact with this book.

For starters:

1. I am sick and tired of having to wait for the next page to load and not being able to use my keyboard to at least click through. The solution to this would be to allow continuous scrolling and just have, at least...at a minimum, each chapter loaded at a time with continuous scrolling.

2. Number one reminds me of something...oh yeah, there are no chapters that we can select on! I have to find the broad section and then click through each individual page until I find the chapter that I desire.

3. It would be very great if those boxes were not hovering over my reading material. They are in the way and are a complete inconvenience.

If I would have known about this prior to ordering the e-book from RedShelf, I would have not done so. I have had this book for one day now and cannot believe this is what I have to deal with. I will be looking for a return if possible because this is not worth it. I will be looking elsewhere.

This is my review that I sent to the company. Book reading: Human Anatomy Labratory.

Bottom Line: No, I would not recommend this to a friend

Nov 12, 2018

Hi Austin, thanks for passing along your feedback, we're bummed to hear that the reading experience didn't meet your expectations. We're constantly making improvements to our eReader, and we've passed along your feedback to our product team. If there's anything we can ever help with, feel free to reach out at help@redshelf.com.

---

10% offline access

By AJ R.

,

St. George, UT

,

Aug 18, 2018
Verified Reviewer

Overall Experience:

I always purchase ebooks for my schooling. It makes things very easy and I am able to open my laptop anywhere and begin reading. RedShelf advertises this, which is technically true. However, you have to choose which portion of the book you want to have access to offline. So if I decide to do an assignment that may have me jumping from chapter to chapter and am offline, then I simply can't. I was not aware of this prior to purchasing all my textbooks and would have simply gone with another, possibly slightly more expensive, provider.

Bottom Line: No, I would not recommend this to a friend

---

RedShelf is the best

By Sunny

,

Orange County, CA

,

Mar 27, 2018
Verified Reviewer

Overall Experience:

RedShelf has great prices, a large selection and superb customer service and technical support. Thank you Redshelf.com for making my student life and personal life better with your books!

Bottom Line: Yes, I would recommend this to a friend

---