Riddex X Reviews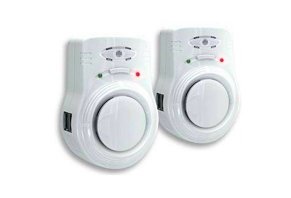 Using something called Digital Pulse Technology, Riddex X plugs into any standard outlet, sends electrical waves through your home's wiring, and deters pests like rodents and roaches.
About Riddex X
The commercial advertises Riddex X as a supercharged 5-in-1 pest control solution that sends digital pulses through the wiring in your walls to quickly and easily drive mice, rats, and roaches out of your home.
In fact, they claim you just have to open the package and plug it in at a central location, and it will cover multiple rooms of any house, apartment, or condo. And since this 'Digital Pulse Technology' is chemical-free, you can use it around pets and children.
Riddex X also boasts features like two USB ports to charge devices, a convenient nightlight, and an additional side plug, so you don't lose space in your outlet.
The website indicates that the original Riddex device has been around for more than 10 years and has sold millions of units. But, can you expect the X device to deliver on all of the company's promises—including that it can help you save hundreds per year on pest control services?
Let's start by taking a closer look at how its technology works.
How Does Riddex X's Digital Pulse Technology Help Control Pests?
Compared to ultrasonic devices that emit sound, ones like Riddex X promise to deliver deterring electromagnetic signals throughout your home's wiring. But is there any science supporting this underlying concept?
While the manufacturer frequently emphasizes that their Digital Pulse Technology is patented, we didn't encounter a copy of their patent on third-party websites at the time of our research.
And outside of their main site, we didn't find any reference to this technology or explanation of how it specifically a) sends electromagnetic impulses through a home's wiring, or how b) these pulses deter pests. We reached out to several customer support representatives looking for additional insight, although they weren't able to provide more than what was advertised on the website.
With this in mind, a competing manufacturer named Pest Free (more soon) explains their technology—which makes many of the same claims as Riddex X—this way:
"[These] devices operate by switching a coil across the active and neutral leads of the electrical wiring. This produces short 'bursts' of electromotive force at 50Hz which feeds down the wiring, effectively modulating the existing electromagnetic field created by the 50Hz supply at the frequency of these "Bursts" as the coil is switched "on" and "off."
Then, they explain that these electromagnetic bursts disrupt the metabolism of pests, which causes them to seek residence elsewhere.
Regardless of the marketing claims from manufacturers, a 2009 Popular Science article by Stuart Fox points out that this technology was originally "conceived in 1983 by Chuck Patterson and Gary Lutz, two Iowa pig farmers" who were "eager for a more cost-effective mechanism for keeping rodents out of their feed."
However, Stuart reports that the technology largely remains untested from a formal scientific perspective, and therefore unproven, except for anecdotal user reports. "And even if the weak electromagnetic field does keep rodents away," he concludes, "it won't do so for very long."
What's the Difference Between Riddex X and Riddex Pulse?
While the manufacturer advertises that just one original Riddex device can cover up to 2,000 square feet, it's important to point out that it works by emitting ultrasonic sounds that are undetectable by humans but drives pests crazy.
Comparatively, Riddex Pulse and Riddex X claim to work using electromagnetic pulses, with no coverage areas listed for either, or approximate effectiveness. As such, there don't seem to be any functional differences between these models from a pest control perspective.
However, the newer X model adds features like two USB ports to charge devices, a convenient nightlight, and an additional side plug, so you don't lose space in your outlet.
The Pulse is also currently priced at $15 on Amazon. Let's find out how much extra you'll pay for Riddex X's features.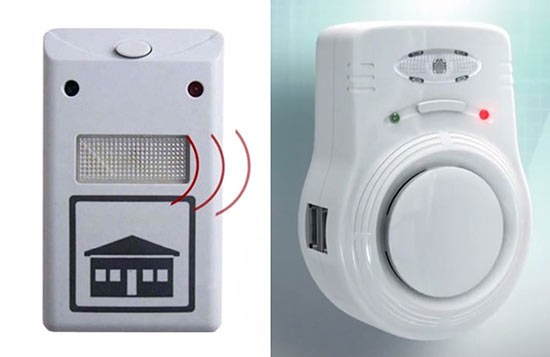 Compared to the previous Riddex Pulse (left), the updated Riddex X (right) uses the same Digital Pulse Technology to drive away pests, while adding two USB ports, a nightlight, and a side plug.
How Much Does the Riddex X Pest Controller Cost?
Two Riddex X pest control devices are priced at $29.95, plus $17.90 S&H.
Note: The website emphasizes that they cannot accept orders from Colorado. Customer service wasn't able to provide additional insight into the rationale for this, and we weren't able to find any clues on third-party websites related to the specific technology.
Related: Natural & Safe Pest Control Solutions to Get Rid of Roaches, Ants & Bugs
All Riddex X orders come with a 30-day money back guarantee, less S&H, which you can request by calling 800-283-3042 or sending an email to RiddexCharge@webcsr.info.
Are There Other Electromagnetic Pulse Pest Control Devices Competing With Riddex X?
While there are certainly far more ultrasonic plug-in pest control options available, we encountered a handful of electromagnetic options competing for many of the same customers as Riddex X at the time of our research.
In addition, some also implemented additional technologies like ionic pest repellent capabilities, as well as larger coverage areas (supposedly—remember, we weren't able to verify this information in regards to Riddex X). Some even offer additional outlets or ports to aid in overall functionality:
| | | |
| --- | --- | --- |
| Device | Price | Special Features? |
| Riddex X | $47.85 (for 2 devices) | Adds two USB ports, a nightlight, and a side plug |
| Riddex Pulse | $15 | Standard electromagnetic pulses |
| Good Life Ultimate AT - 5 in 1 Electronic Pest Control | $40 | Promises to combine ultrasonic, electromagnetic, and ionic pest control technologies |
| Bell Howell Pest Repeller | $19 | Uses ultrasonic and electromagnetic technologies, includes an auxiliary outlet |
| Pest A Cator 2000 Electromagnetic Rodent Repeller | $24 | Covers up to 2,000 square feet |
And this is to say nothing of the dozens of generic ultrasonic and electromagnetic combination devices sold on marketplaces like Amazon for as little as $8 apiece.
Price aside, let's go ahead and wrap up everything we've discussed so far so you can make a more informed decision about Riddex X, before handing over your hard-earned money.
Should You Place an Order foBell Howell Pest Repellerr Riddex X?
While Riddex is a brand that's been around for years and their original ultrasonic device seems to have sold millions of units, the company provides precious little information about the electromagnetic signals emitted by the X model's Digital Pulse Technology.
And despite several calls to customer support, we weren't able to learn any additional details, other than those presented on the device's website. Together, we think it's important to maintain realistic expectations about X's ability to get rid of pests—especially as effectively as more traditional extermination methods.
As consumers ourselves, we'd also have some concerns about the level of value the Riddex X device will provide, depending on your needs. This is because it appears to implement the exact same technology as the previous Pulse model, but at three times the price for the addition of a couple of USB ports, a plug, and a small nightlight.
So, if you plan on placing one of these devices in an area where these extra ports and plugs might not be readily accessible (such as in a hallway, behind furniture, etc.), you'll want to think twice about paying extra for the X model.
Last, but certainly not least, Deerfield, FL-based Riddex held a D+ Better Business Bureau rating, based on one closed complaint, as of 6/22/18. No details were available.
With all of this said, Riddex stands behind X with a 30-day money back guarantee if it doesn't meet your pest control preferences. Remember, though, that you'll lose your initial $17.98 in S&H, plus whatever it'll cost you to send your devices back to the manufacturer.
Riddex

By Sharon S.

,

Florida

,

Oct 18, 2019
Verified Reviewer

I bought these several years ago to use in my home and my RV. We did volunteer work for Florida State Parks for 3 years and lived in our RV for that time. You can't live in the woods and not expect to have bug problems but with Riddex - we didn't. They last a long time but not forever. When we started to see evidence of squirrels we replaced it with a new one. No more problem.

My husband passed away and I now live in a mobile home in the country. When I started to see bugs in my house I plugged one of these in and now they are gone. That was a month ago. Some people say they don't work but for me they did. Brick house, mobile home, RV, all did great.

Bottom Line: Yes, I would recommend this to a friend

---

1 out 1 people found this review helpful

Bad

By Carrie P.

,

Oklahoma

,

Dec 3, 2018
Verified Reviewer

I bought two of these for our house, and also two for my mom and dad's, and within three weeks we were seeing more critters and having muscle fatigue and breathing problems. After removing these we felt much better within an hour.

Bottom Line: No, I would not recommend this to a friend

---

Advertisement

---