Ring Home Security Systems Reviews
Claimed This company has claimed this profile, is getting alerted on any new customer reviews entering this page, and may engage in dialogue with its customers to address their matters.

Companies cannot pay money or provide goods in order to remove or alter customer reviews.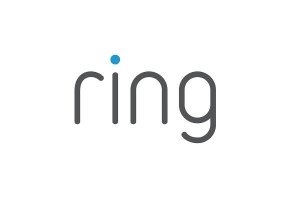 Ring offers home security products including video doorbells, home monitoring, smart lighting, protection plans for business and residential properties. Learn how customers are rating this company.
---
Ring Co. are scammers

By Lisa M.

,

New Jersey

,

Oct 15, 2020
Verified Reviewer

Length of Use: Less than 3 months

Overall Experience:

I bought 2 Ring cameras. The first few weeks I had them, they worked fine. Today, my Ring videos were "blocked" by a screen to buy a "plan to record my videos" (I thought that was happening already). I couldn't get out of the screen so I did the only thing I could and attempted to buy this plan for $30 per camera. They immediately debited my account for $60. My Ring videos then immediately froze up and are still frozen. I called them and got a woman with a thick accent that I couldn't understand. She sent me numerous "codes". After about a half hour of her trying to fix the problem, she told me to uninstall my cameras and reinstall them. I asked her to refund me the $60. Now I am stuck with 2 cameras that no longer work and can't be returned. Don't buy!

Pros and Cons:

No "pros" were specified in this review
Scam artists
I lost $200.00

Bottom Line: No, I would not recommend this to a friend

Oct 16, 2020

Hi neighbor,

More than happy to discuss this with you in more detail and look into this! Happy to help ensure we get this sorted out for you and explain our Ring Protect Plans in more detail. When you have a moment, could you please email me at jennifer@ring.com? Looking forward to chatting with you!

Thank you,

Jennifer F., Community Manager

Jennifer@ring.com

---

Live feed

By Lori N.

,

Minnesota

,

Feb 15, 2020
Verified Reviewer

Overall Experience:

We have the Pro hard-wired model. It only has live recording for 10 seconds, there does not seem to be an adjustment for that. 10 seconds is not enough time to capture what is needed.

Bottom Line: No, I would not recommend this to a friend

---

Advertisement

---

Terrible customer support

By Martin K.

,

Denver, CO

,

Jan 29, 2020
Verified Reviewer

Overall Experience:

If you buy Ring, immediately try to pay for the monthly service; do NOT wait for your 30-day free trial to expire as you will not be able to return the cameras.

This way, when you call you will learn just how bad their customer support is and you won't end up having to sell the equipment on Craigslist.

Had three Ring cams for a month and a half and am now shopping for a more reliable company.

Bottom Line: No, I would not recommend this to a friend

Jan 30, 2020

Hi Martin,

We would love the opportunity to speak with you and help make this right. Would you please send me an email at jennifer@ring.com at your earliest convenience? I look forward to hearing from you!

Thank you,

Jennifer F., Community Manager

Jennifer@ring.com

---

Was led astray by Ring!

By Don B.

,

Harrisburg, PA

,

Jan 8, 2020
Verified Reviewer

Overall Experience:

When I got this I realized I didn't want to subscribe to a service. Knowing that, I thought I declined to activate the "free trial". I thought this isn't a great device but I don't want to pay for full video recording. But after a month, my unit simply turned into a doorstop. Nice that they gave you a full month because if they had only given me a week I could have returned this useless device in a timely manner. Now I'm stuck with this doorstop. I bought a Wuuk Doorbell to replace it today, cost less and no monthly charge for recording to MicroSD card. Hopefully, I'll be able to return this Ring2 doorstop to Lowe's.

Bottom Line: No, I would not recommend this to a friend

Jan 13, 2020

Hi Don,

Correct- we do offer a complimentary trial of our Protect Plan, which allows you to review any videos from your Ring device. Without one of these plans, you will still be able to answer real-time notifications and check live view. Our plans start at $3/month or $30/year. I would like to discuss this with you in more detail, will you please email me at jennifer@ring.com?

Thank you,

Jennifer F., Community Manager

Jennifer@ring.com

---

Faulty camera box

By Jim L.

,

West Jordan, UT

,

Nov 9, 2019
Verified Reviewer

Overall Experience:

We bought 3 cameras and a doorbell almost one year to the date. One of them will not latch when replacing the battery. Took it down once and finally got it to work. Now it will not latch again. Needless, it's a pain in the butt. I don't want to buy another and have the same thing happen. Where do I find a good one?

Bottom Line: No, I would not recommend this to a friend

Jan 13, 2020

Hi Jim,

We are more than happy to help! Will you please email me at jennifer@ring.com so we can have a team member take a look into this for you?

Thank you,

Jennifer F., Community Manager

Jennifer@ring.com

---

Extremely satisfied

By Frederick C.

,

Pensacola, FL

,

Nov 6, 2019
Verified Reviewer

Overall Experience:

Dear Ring, I just wanted you to know how pleased I am with my Ring 2. I have other surveillance cameras and this just compliments my setup. Had problems in the beginning but all I needed was a WiFi extender. As soon as I go live, in one second it opens. It is mounted to detect a very large area just by opening all three motion detection areas. Again, I am a hundred percent satisfied. Thank you very much.

Bottom Line: Yes, I would recommend this to a friend

---

Ring 2 cameras can be "tricked" and Ring's "negligent" attitude

By B. J.

,

AL

,

Oct 2, 2019
Verified Reviewer

Overall Experience:

This is relative to a most substantial Ring 2 "safety awareness" issue. Although I adhered to Ring Neighbors' Community Guidelines, when I submitted the following via "Ring Neighborhood", it was deleted by Ring. I responded via Ring's "protocol." Again, Ring refused to post the truth.

With 30 Ring 2s using Spectrum wifi (400 down & 20 up) & 4 high-power range extenders properly functioning, someone sneaked by minimum of 8 Ring 2s twice in succession. Rings were installed by ADT in various locations & angles. Sequential times were indicated within Ring history videos on other 22 Rings. All Rings had almost 100% battery charges. Only ADT, Ring, & I have access to my security/surveillance systems. I am only one to have access to my ipad which is dedicated for use with my security/surveillance systems. When I was approaching my residence after having run errands (My ipad was with me.), I saw someone crouched very closely to ground in "frog-like" position while rapidly moving legs below Ring's detection points. None of 8 referenced Rings captured any videos during time when I witnessed person's activities. This is similar to children running through long jump rope with rope never touching children.

When I called Ring to ask why my post had been deleted, I was told that it must have been "flagged" and removed for review of which I would be receiving an email concerning this matter.

When I received the "standard flagging/review" email, because it indicated that I could email a response, I submitted the following.

Yes../An EXTREME error was made in removal of my post which is a MOST important SAFETY issue confirming a previous "neighborhood" post stating that people were able to avoid person's Ring cameras. My post was most factual & professionally stated in confirmation of what I saw that occurred in how someone avoided 8 of my 30 Ring 2 cameras in total mid-day sunlight.

People do not need to have a false sense of security relative to Ring cameras when someone was able to avoid 8 of my Ring 2 cameras in the MOST truthful manner in which I described what I witnessed. Additionally, remember that all of my technological components were properly functioning with plenty of "technological power" behind them to function as they should function relative to my 30 Ring 2 cameras. Furthermore, all of my Ring 2s were professionally purchased/installed/etc. via ADT.

Censorship of the truth relative to this MOST important safety issue should neverrrrr occur when people's lives/property are in jeopardy!!!!!!

Consequently, truth in advertising/usage/safety/etc. MUST be of the UTMOST importance. Your research & development areas should learn from the situation I witnessed & accurately described to begin immediate improvements. I have zero reason to lie/exaggerate/etc....

B. J.

Again, my truthful post concerning a tremendous safety issue for all Ring 2 owners everywhere was denied as indicated within their email below.

We've reviewed your post, and we feel that it's not quite right for Neighbors. We need to ensure that posts focus on issues that affect the entire neighborhood so everyone can benefit from local crime and safety.

I am sorry to hear that you are experiencing issues with your device's motion detection. I am not qualified to provide any technical support, however we have a dedicated staff that will work tirelessly to make sure you are satisfied. If you need help, our support department is available 24/7 at ring.com or for immediate assistance, please give us a call at 800-656-1918.

We hope you understand our decision and continue to engage with your neighbors in an effort to create a safer environment for your local community.

The Neighbors Team

Via this email, it appears that Ring is...

- Too confident that their product is flawless.

- Not completely familiar with all of their neighborhood posting guidelines regarding safety issues.

- Not concerned with giving everyone a false sense of security when depending on Ring 2s.

- Oblivious to essential research and development initiatives.

- Telling me that I have a technical issue which is not accurate...All of my cameras are set on the most frequent motion detection as well as the farthest distance.

- Telling me that I need Ring support which is also incorrect.

- Etc.

With my 30 Ring 2s and required components for them to function at my residence, I have invested a minimum of approximately $10,000 exclusive of monthly/annual Ring, ADT, and Spectrum and other requirements.

This entire example is NOT worthy of a truly conscience business whose primary goal is to provide its customers with properly functioning safety and surveillance equipment which was purchased to protect lives/properties.

Additionally, because there is only one other person living at my residence, based on evidence and Ring 2 videos, there is extremely huge indication that he learned to "trick" my Ring 2s within the first 24 to 48 hours after their installations.

Bottom Line: No, I would not recommend this to a friend

Oct 10, 2019

Hi B.Jennings,

I would review the Community Guidelines, here: https://support.ring.com/hc/en-us/articles/115004851266-Ring-Neighbors-Community-Guidelines as well as reply to the email for further review. Also, I would check your motion zones and motion frequency for optimal performance: https://support.ring.com/hc/en-us/articles/115003477106-Understanding-and-Optimizing-Motion-Detection-with-Motion-Frequency. Feel free to email me if you would like to discuss this in more detail.

Thank you,

Jennifer F., Community Manager

Jennifer@Ring.com

---

Advertisement

---

Don't waste your money

By Jeffrey H.

,

Tampa, FL

,

Oct 2, 2019
Verified Reviewer

Overall Experience:

After ordering this from QVC and drilling holes to install on my door, I was having problems with it as I approached the house to test it out. I called customer service and their solution was to expand the range of the motion. Still has trouble notifying when someone approaches and is standing at the door, but will pick up cars and garbage trucks on the street. Just found out after spending almost $200.00 on this piece of garbage that now I have to pay a monthly fee. I get it that it's only $30 or $100 but I feel like they do not live up to the hype that they have created and also scam you by not telling you about the monthly fee after purchase. Wish I had never wasted my money on this piece of garbage!

Bottom Line: No, I would not recommend this to a friend

Oct 2, 2019

Hi Jeffrey,

We are more than happy to help find the best motion zones for you and your home. Want to send me an email so we can get your device up and running to its full potential? I look forward to hearing from you!

Thank you,

Jennifer F., Community Manager

Jennifer@ring.com

---

My Ring Doorbell has glitches and their customer support is ignorant and rude.

By David R.

,

Missouri

,

Sep 25, 2019
Verified Reviewer

Overall Experience:

My Ring Doorbell sometimes does not notify me and sometimes so late the visitor has already walked away. I cannot get a subscription because the software has too many glitches and their customer support is rude and incompetent.

Bottom Line: No, I would not recommend this to a friend

Sep 26, 2019

Hi David,

I would like the opportunity to take a look at your recent support ticket as well as assist with getting your device up and running to its full potential. Will you please email me at jennifer@ring.com?

Thank you,

Jennifer F., Community Manager

Jennifer@ring.com

---

Scam

By Joe K.

,

Warwick, RI

,

Sep 16, 2019
Verified Reviewer

Overall Experience:

They don't tell you that there is a monthly charge to review footage of who was at your door. They give you a short time to get you hooked on the item, then they want $3.00 a month. This has become an expensive doorbell button. Refuse to pay the monthly charge. There are plenty of camera systems out there, with no monthly charge.

Bottom Line: No, I would not recommend this to a friend

Sep 16, 2019

Hi Joe,

Thank you for your feedback. The option Ring Protect Plans allow you to access, download and share any past video. Without this service, you will still be able to answer real-time notifications as well as monitor and check Live View. You are correct, that after the 30-day trial, our optional plans start at $3/month or $30/year. You can find more information about our plans, here: https://shop.ring.com/pages/professional-monitoring. If you need help finding the best plan for your device, please check out this article on the Ring Community. https://community.ring.com/t5/General-Questions/How-it-Works-Protect-Plan-Differences/m-p/2285#M36. If you have any further questions about the Plans and/or would like more information, please send me an email at jennifer@ring.com.

Thank you,

Jennifer F., Community Manager

Jennifer@ring.com

---

Not impressed

By Linda D.

,

Massachusetts

,

Aug 21, 2019
Verified Reviewer

Overall Experience:

I am not impressed. It very seldom records people coming to my door, it sometimes records them leaving. I have nurses coming to my house a few days a week for a sick family member and sometimes it doesn't record them at all and others I just see their back as they are leaving but nothing when they arrive. It's not just the doorbell either, I have a total of 5 Ring cameras and they will record a squirrel in the middle of the day but not a person in the yard. My husband had a tiff with a raccoon in the backyard, and not 1 camera out of 3 caught it. I have a lot of package deliveries and I come home and the packages are on my steps but Ring didn't capture them delivering them. The only thing Ring is really good for is live views and if someone happens to ring your doorbell. I will be looking into another type of camera soon.

Bottom Line: No, I would not recommend this to a friend

Aug 21, 2019

Hi Linda,

I'm sorry to hear about your recent Ring experience. We would love the opportunity to talk to you in more detail and help find the best motion zones for you and your home. Will you please send me a message at jennifer@ring.com so we can take a look into this?

Thank you,

Jennifer F., Community Manager

Jennifer@ring.com

---

Awful, awful product! Total piece of junk! Avoid!

By Eric B.

,

Pittsburgh, PA

,

Aug 5, 2019
Verified Reviewer

Overall Experience:

I signed up for ADT security and when they came out to install the camera that was included in the package, the tech installed a Ring Doorbell instead. After he installed it, I objected at first because that was not the expectation I was sold on when I signed up with ADT. Tech tried to tell me it was better (but now I know it was just because he screwed up and already installed the darn thing and probably was going to get in big trouble if he had to remove it). They retail for over $250. He made it sound as if this was a better deal than an ADT camera.

The Ring Doorbell SUCKS, and I do not say that lightly. It records nothing that you need it to and only picks up the motion of cars already driving away and people at your door already leaving. There will be 8 to 12 hour periods, generally at night or during the day when I'm at work, where there is no "history." I had property in my yard that was vandalized in the middle of the night and the camera did not record any of it! Then today I got an email from Ring saying today was the last day to sign up for a "protection plan," which is very misleading. Apparently, and unknown to me before calling Ring support, if you don't pay Ring (not ADT) a separate monthly or annual subscription fee, their "protection plan," it will not store any video! So for example, if you came home to find that your car or home was broken into, you have no way of reviewing the footage. What on earth is that good for? So not only do I have to pay ADT, I would have to pay Ring also! And again, 90% of the motion you would want to capture is not. I took my garbage out last week and was right in front of the camera; didn't capture any of it. So in other words, I could get robbed or murdered in my own home and this "security camera" would more than likely not record the person breaking into my house.

The tech also told me the battery lasted for "months" when it only lasts 2 weeks at best. And after the battery goes down past 75%, the performance is even worse. This is the biggest rip off! I called ADT and they are going to remove the Ring doorbell/camera and instead install one of their own cameras, which is actually monitored as well. Ring Doorbell is not monitored unless you pay $100 a year to Ring. BEWARE! Avoid this product at all costs, you will regret it! Awful, awful product! What kind of security camera doesn't record what you need it to and doesn't provide you security?

Bottom Line: No, I would not recommend this to a friend

Aug 6, 2019

Hi Eric,

I'm sorry to hear about your experience with Ring thus far. Our optional Protect Plan allows you to access, download and share past videos and starts at $3/month or $30/year. Without this service, you will still be able to access and use Live View plus answer real-time notifications. In regards to your motion, we are more than happy to help find the best zones for you and your home. It sounds like you may benefit from an install kit or two (like our Wedge and Corner kit) to help with the field of view of your device. Also, battery life is contingent on the number of alerts you receive as well as cold weather. Improving your motion zones to avoid false motion can definitely help. Will you please email me at jennifer@ring.com so we can discuss this in more detail?

Thank you,

Jennifer F.,

Community Manager

Jennifer@ring.com

---

Advertisement

---

Lousy product

By Stephanie B.

,

Philadelphia, PA

,

Jul 30, 2019
Verified Reviewer

Overall Experience:

What good is a video doorbell that constantly sends notifications about nothing or traffic noise or the next-door neighbor's arriving at their house but fails consistently to pick up people actually coming and going from your steps? None...you could be a victim in front of the front door and there would be nothing recorded. What a complete waste of money this thing is!

Bottom Line: No, I would not recommend this to a friend

Jul 30, 2019

Hi Stephanie,

Sounds like you could use some assistance finding the best motion zones for you and your home. Have you taken a look at any of our Wedge or Corner Kits? That can definitely help angle your device in a way to get more of your sidewalk/entry way vs your neighbor or street. Send me an email at jennifer@ring.com and we can definitely help you out.

Thank you,

Jennifer F., Community Manager

Jennifer@ring.com

---

Good for one year until monitoring expires

By John T.

,

Florida

,

Jul 12, 2019
Verified Reviewer

Overall Experience:

I have it for one year and it was pretty good until the monitoring expired and then it was of no great use. First of all, when you try to get monitoring for $30, which they advertise, it's impossible to get. When you go into their website they only take you to the plus monitoring, which will run you $100. You speak to the help desk and they don't know what's going on. They direct you back to the website like a round-robin. Big problem that without monitoring you will never know who's at your front door because there's a delay before you can see who is there and the object is gone before you can see it live.

Bottom Line: No, I would not recommend this to a friend

Jul 14, 2019

Hi John,

Thanks for sharing your feedback, this is odd and we definitely want to take a further look into the explanation you provided. If you head to Ring.com and to the Protect Plan page, you should be able to pick which plan you want, whether it is the $30/year or $100/year for unlimited devices. Would you please email me with more information at your earliest convenience? I can be reached at jennifer@ring.com.

Thank you,

Jennifer F., Community Manager

Jennifer@ring.com

---

Save your money and get something else

By Nick R.

,

Holmdel, NJ

,

Jun 5, 2019
Verified Reviewer

Overall Experience:

This system constantly gets voted on annual reviews as the best of the best. This an absolute lie. For myself, I wish I had the time to stay home and reset every 5 hours when it fails, but I have to go to work.

The problem is the internet. Unless you have high-end FIOS, this system disconnects every time there is an internet dip, which is what cable internet like Comcast is all about. Simply does not work, and I need security, not a tinkering project.

Unfortunately, I suspect that all of the video doorbells are in the same league. Wireless does not work, as it is too much data. I am contemplating putting in a wired system.

Bottom Line: No, I would not recommend this to a friend

---

Absolute Scam

By Sophie P.

,

Peterborough, United Kingdom

,

May 28, 2019
Verified Reviewer

Overall Experience:

I loved this product at first, costly, but I thought it would be worth it...30 days after purchase and installation I have just been informed if I want to continue using the device at its full purpose, I need to pay for a subscription yearly or annually. I was never advised this when I purchased this, it wasn't advised on the box. I have now had this for 30 days and drilled it to my door to discover this...I am so disappointed with the company now and won't recommend it to anyone. CON!

Bottom Line: No, I would not recommend this to a friend

May 30, 2019

Hi Sophie,

I'm sorry to hear about your frustrations with our Protect Plans. Our optional cloud service plan for $3/month allows you to access/download/share past Ring videos. Without this service, you'll still receive real-time video alerts on your smartphone. Also, we do notify our customers about the cloud plan on our website (https://shop.ring.com/pages/protect-plans), in your Ring app during the first free 30 day trial of our cloud plan, as well as in your email about this service. I apologize for any miscommunication but we will work on providing even more transparency to our customers as we can in the future. Would you kindly reach me at jennifer@ring.com today?

Thank you,

Jennifer F., Community Manager

Jennifer@Ring.com

---

Don't bother

By Aggie N.

,

Doylestown, PA

,

May 22, 2019
Verified Reviewer

Overall Experience:

Don't waste your money or your time. After 30 days, you have a useless doorbell. If you're away, it may ping you, but if you can't get to it right away in live mode, it's too late. So you pay $125-$200 for a doorbell for 30 days. There are better options out there that offer 1-7 days of storage, or with the ability to store to a device on your WiFi network. I'm returning mine and going a different route. I wish Ring was more transparent and offered a couple of days of recording time. I don't need much, since all it does is record vehicles driving by.

Bottom Line: No, I would not recommend this to a friend

May 23, 2019

Hi Aggie,

Our optional Ring Protect Plans allow you to access, download and share. The plans start at $3/month or $30/year or $10/month or $100/year for unlimited Ring devices. Without this service, you will still be able to answer real-time notifications as well as access Live View. I would love to speak with you about this in more detail, will you please send me an email at jennifer@ring.com at your earliest convenience?

Thank you,

Jennifer F., Community Manager

Jennifer@ring.com

---

Advertisement

---

Misleading sales practices

By John H.

,

California

,

Apr 1, 2019
Verified Reviewer

Overall Experience:

After my house was burglarized I bought a security system.

On top of that, I was offered a Ring system. I thought I was purchasing "a system," camera and phone app. Only to find out one month later, that my "free trial" was over and had to sign up for the plan. This is a monthly fee that was never explained. My security system costs me enough monthly. I do not need to pay another fee so that I can be annoyed 15-20 times per day when the camera senses motion at my door, on windy days tree branches have activated it, moths have activated it, cats, etc...

I am not a big fan of this system!

I believe they deliberately do not inform customers of future fees. If you do purchase this product for $150-$200, understand that you will be paying additional fees, monthly.

Bottom Line: No, I would not recommend this to a friend

Apr 2, 2019

Hi John,

Our optional Protect Plans allow you to access, download and share any past video. Without this service, you will be able to answer notifications in real time as well as check live view. Will you please email me at jennifer@ring.com to discuss this in more detail? Thanks!

Thank you,

Jennifer F., Community Manager

Jennifer@ring.com

---

RIP off

By Andrew K.

,

Romford, Essex, England

,

Mar 29, 2019
Verified Reviewer

Overall Experience:

I purchased a Ring Doorbell 2 one month ago. All was ok until I had the ability to view my footage taken away because my trial period had expired. I was told I had to pay £24.00 a year to get it back. Now I realized there was a trial period the app tells you. I at least thought that I would be able to view footage the same day, but not if someone rings your doorbell and you are not in the app it bars you from viewing the footage. What a RIP-OFF, DON'T BY ONE. I am going to send mine back and get a full refund.

Bottom Line: No, I would not recommend this to a friend

Apr 2, 2019

Hi Andrew,

In order to access, download and share any past video, you will need to purchase one of our Protect Plans. Without this service, you will still be able to answer notifications in real time as well as answer and check live view. Our plans are available on a monthly and yearly subscription. I'd love to talk to you about this in more detail, would you please email me at jennifer@ring.com?

Thank you,

Jennifer F., Community Manager

Jennifer@ring.com

---

SCAM

By Joe K.

,

Warwick, RI

,

Mar 21, 2019
Verified Reviewer

Overall Experience:

They don't tell you that after one month you need to join a subscription at a cost of $3.00 per month or you lose all video feed to review. It has now become nothing more than a doorbell button.

Bottom Line: No, I would not recommend this to a friend

Mar 26, 2019

Hi Joe,

Our optional monthly subscription allows you to access, download and share any past video. Without this option, you will still receive real-time alerts sent straight to your smartphone. Our plans start at $3/month or $10/month for unlimited cameras. Please email me so we can discuss this in more detail. Thank you!

Thank you,

Jennifer F., Community Manager

Jennifer@ring.com

---

Long time user and beta tester not happy with long term experience

By Jim D.

,

New York

,

Mar 14, 2019
Verified Reviewer

Overall Experience:

I bought the Ring Doorbell about three/four years ago when they first started advertising on TV, and I am part of the beta test group. I am also the owner of a home electronics installation company. I have been in business for 30 years. I have installed about 16 of the Ring Doorbells for my customers. Last week I had a unit that would no longer ring the customer's indoor chime. The circuit in the Ring Doorbell had blown out. The voltage from the doorbell transformer was between 16 and 21 volts AC just where it is supposed to be. Ring technical support had no idea why it had blown out, but since the unit was over 2 years old, the customers only recourse was to buy another unit with a $50.00 discount.

NOW my Ring Doorbell stopped working the other day. It can no longer connect to the Ring produced network during setup. The Ring technician told me it was because MY internet connection was too slow. My answer was…how come it worked for the last 3 or 4 years (?), and I have a fiber optic network connection, the fastest available. I asked to speak to someone more knowledgeable and it was determined that the Ring Doorbell was faulty. But AGAIN, my only recourse is to buy another doorbell with a $50.00 discount. In my quest to write a review, I find that there is no way to directly mail or talk to anyone higher than a technical support person about any complaints you have.

NOT GOOD.

I will no longer be installing or using the Ring Doorbell, there are other options.

Bottom Line: No, I would not recommend this to a friend

Mar 26, 2019

Hi Jim,

More than happy to take a further look into this. You can reach our 24/7 support at 800-656-1918, help@ring.com or our chat feature. Not to mention, there are multiple team members available. Feel free to email me at jennifer@ring.com with any questions or concerns.

Thank you,

Jennifer F., Community Manager

Jennifer@ring.com

---

A piece of junk

By Pam B.

,

Washington, DC

,

Mar 13, 2019
Verified Reviewer

Overall Experience:

One star is the best I can do for this system (and I'm being generous). Everything triggers Ring, and the video isn't much better. I contacted the security company I'm with for another week, due to this calamity, to complain. I was sold Ring as part of my plan, but everyone with whom I spoke said Ring is one of the worst and now I believe it. A flying bag, piece of paper, steam rising from my laundry room vent, snow, rain, and wind all trigger it.

I called another security company and told them about Ring. They assured me it was not a good system and they don't recommend it to consumers due to the very experiences I have had. I even had several videos record and stop while people were still at my door! Ring was supposed to be part of a grander security system I'm installing, including top-of-the-line infrared security cameras, so I expected it to work well. Since it doesn't, I will be moving to another superior doorbell system. Don't let high-pressure sales tactics push you to purchase Ring. The reviews across the web aren't good.

Bottom Line: No, I would not recommend this to a friend

Mar 14, 2019

Hi Pam,

Motion detection can be tricky, but it really boils down to how you have your camera installed and it's point of view. We have many certain tools to help improve your motion detection and ensure you're only getting alerted for objects that come within your view. It also sounds like you're unfamiliar with how the product actually works, as Motion Frequency plays a huge part with notifications. Did you happen to check out our support page? Here are a few articles that will help:

https://support.ring.com/hc/en-us/articles/115003477106-Understanding-and-Optimizing-Motion-Detection-with-Motion-Frequency

https://support.ring.com/hc/en-us/articles/360022650691-Motion-Detection-in-Ring-Battery-Devices

Not to mention there is a motion wizard in the app to help find the best settings for you and your home. We also have an outstanding 24/7 support staff to help with this as well. I'm more than happy to personally assist with finding the best zones for you and your home. Why don't you email me at your earliest convenience? My email is jennifer@ring.com and I'd love to talk to you in more detail and help get your device up and running to its full potential!

Thanks,

Jennifer F., Community Manager

Jennifer@ring.com

---

Advertisement

---

Needs some serious work

By Tina C.

,

Oklahoma

,

Feb 22, 2019
Verified Reviewer

Overall Experience:

I had my Ring video doorbells for a few months now and have to say this product/company is going way downhill.

I cannot even tell you how many false alerts I got today and it was not even sunny. I already moved this camera around 3 times since the sun would set it off. First north, west, now east. To get a rep on the phone is a minimum of 15 minutes now, used to be 2-3 minutes.

They need to do better, it was very hard for me to even give it two stars right now. One star is more accurate at the moment. I liked it in the beginning but it has gotten so much worse.

Bottom Line: No, I would not recommend this to a friend

Feb 27, 2019

Hi Tina,

It sounds like you need assistance finding the best zones for you and your home. Did you reach out to support? Sometimes, you may need to install one of our Install Kits to help angle or point the camera just a bit. I would be more than happy to personally help you find the best zones for your home. Will you please email me at jennifer@ring.com so we can take a look at this?

Thank you!

Jennifer F., Community Manager

Jennifer@ring.com

---

Scary!

By Denise S.

,

Upper Marlboro, MD

,

Feb 13, 2019
Verified Reviewer

Overall Experience:

We have had the Ring devices now for almost a year. They are so choppy and unreliable that it scares me to answer the doorbell when I am away - wouldn't take long for someone to figure out that the house is empty. In the beginning, I called Ring almost daily and after several months, gave up and just accepted that their devices are crappy. I would NOT recommend a Ring device unless you want to look outside from inside, but then I guess you could just go to the window.

Bottom Line: No, I would not recommend this to a friend

Feb 14, 2019

Hi Denise,

Choppy video may be attributed to the WiFi connection and speeds to the device, even the connection your phone is receiving. There are a few things that the team and I can take a further look into. At your earliest convenience, will you please send me an email at jennifer@ring.com? Looking forward to hearing from you!

Thank you,

Jennifer F., Community Manager

Jennifer@ring.com

---

Marginal to adequate performance

By Bobby M.

,

Texas

,

Feb 10, 2019
Verified Reviewer

Overall Experience:

I have the Ring Pro 2 and it works nothing like their TV advertisement. From the time my doorbell is activated, or I'm notified of motion on my porch, a minimum of 30 seconds transpires before the activity shows up on my cell phone. My router is located about 20 feet from the ring device and I sit about 2 feet from my front door. I can hear the postman place items in my mailbox, my phone will chime notifying me of motion detection, but nothing shows up in the "History" for about a half a minute or more after the event. Originally, I installed the device on my router with a 2.4G frequency. I changed it to 5G hoping this would improve the latency problem. No change. If you don't care about quick response, this is an adequate product but don't expect to be able to tell people to "Get off my front porch!"

Bottom Line: No, I would not recommend this to a friend

Feb 11, 2019

Hi Bobby,

Just to clarify, do you have the Video Doorbell 2 or the Ring Pro? If it is the Video Doorbell 2, it can only run on 2.4GHz. However, regardless of the device, I would be more than happy to take a further look into this. It may be a setting on your phone that is causing the delay. Please send me an email at jennifer@ring.com so we can take a further look into this for you.

Thank you,

Jennifer F., Community Manager

Jennifer@ring.com

---

Doorbell

By Rob W.

,

United Kingdom

,

Feb 2, 2019
Verified Reviewer

Overall Experience:

As an electronics engineer with 30 years in the industry, I can categorically say that this product is utter rubbish. Overpriced and a greedy company wanting even more money to record your videos.

As previously stated, it doesn't work, even on fast broadband at close range. Pathetic battery life. Oversold and underdeveloped crap. The PR lady Jennifer is doing her best to defend the indefensible, but she really needs to accept that her company really has a rubbish expensive product and it should be withdrawn.

Ring? More like "Wrong."

Bottom Line: No, I would not recommend this to a friend

Feb 4, 2019

Thanks for reaching out, Rob! To clarify, I am the Community Manager not PR. I'd like to discuss a few topics you mentioned in your review. Battery life can drain more quickly due to cold weather. It does appear you are from the UK, which has been experiencing some cold weather, which then can cause this and lead to other concerns. You're able to learn more, here: https://support.ring.com/hc/en-us/articles/115005939463-Cold-Weather-and-Battery-Powered-Ring-Devices. Also, even though you may have fast broadband, there may be certain obstacles causing interference from your router to your device. I would love to compare notes and talk about this in more detail. Please feel free to email me at jennifer@ring.com.

Thank you,

Jennifer F., Community Manager

Jennifer@ring.com

---

Quality/customer service

By Mary P.

,

California

,

Jan 21, 2019
Verified Reviewer

Overall Experience:

I paid to have my Ring floodlight camera installed. Now it doesn't work. Ring says I will have to pay someone to come back and reset the chime button. They wanted me to do it. I said I am a senior citizen and can't climb a ladder. So they said I will have to pay someone. An awful company. They were very condescending.

Bottom Line: No, I would not recommend this to a friend

Jan 22, 2019

Hi Mary,

This certainly is not the Ring experience we want you to have. Would you please email me so I can review your ticket and help get your device up and running to its full potential? I look forward to hearing from you!

Thank you,

Jennifer F., Community Manager

Jennifer@ring.com

---