Rise Credit Reviews
Claimed This company has claimed this profile, is getting alerted on any new customer reviews entering this page, and may engage in dialogue with its customers to address their matters.

Companies cannot pay money or provide goods in order to remove or alter customer reviews.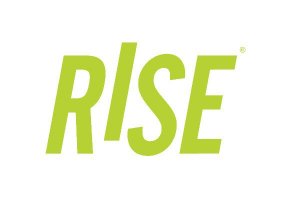 Rise Credit claims to provide short-term installment loans that can help get you the money you need as fast as possible, along with flexible repayment terms.
---
This company is actively collecting reviews from its customers. All reviews submitted are subject to moderation and approval to ensure they meet our

Review Guidelines

.

Horrible mistake

By Andrea B.

,

Houston, TX

,

Jun 10, 2020
Verified Reviewer

Length of Use: 6–12 months

Overall Experience:

I am a customer with Rise. I was put on a deferment program due to COVID until June 12. However, Rise reported me to credit bureaus on June 1st and my credit score has now dropped 50 points. I have emailed and called so many times and have been told I am waiting on corporate to review. We were set to close on a new home this month. We have worked so hard to fix our credit and we did, then you all sent this to the credit bureau while I'm on a pandemic deferment! This has turned our family upside down and I may end up in a divorce over this! We built right beside my elderly father-in-law so that we can take care of him, and now we cannot close on the loan. This has to be deleted immediately, please. Why, why would y'all report this while I have a deferment in place? Why will NO ONE call me back or return my emails? I started researching and see that many have had to file with public customer complaint avenues and even hire lawyers. I have my documentation that I am on deferment until June 12th. I don't have 30 days to wait for y'all to fix this or we will lose a lot of earnest money, but worse the ability to complete the purchase of the home we have been building. It has been hard enough due to the pandemic and how it has affected us financially. But we had worked hard to get where we needed to be finally, and we have a payment set for June 12th to pay the loan balance off. I'm not in default. I'm not late. I haven't been sent to collections. Nothing! I am in a Rise agreement of deferment. Please help me.

Bottom Line: No, I would not recommend this to a friend

Jun 12, 2020

We are so sorry to hear about your recent experience with RISE. We would like the opportunity to review your concerns with you and research your experience in detail. Please send us an email at rise_spokesperson@risecredit.com so that we may better assist you.

Sincerely,

RISE Credit

---

Don't do it...even if it's life or death...

By Bobi M.

,

Omaha, NE

,

May 18, 2020
Verified Reviewer

Overall Experience:

When I received my approval I was in need of a $3k loan for medical reasons. I understood that the $3k loan would end up costing me $4,974.00 (I was ok with paying the $1,974.00 in interest), however, I just got back from surgery and had time to review my payments, etc...Low and behold...they are charging me 148% APR and the loan (if paid in bi-weekly installments) would end up costing me nearly $8000.00! What! Almost $5k in interest? That is insane and unconscionable. This is a predatory payday loan company...I don't care how fancy they dress the website up and pretend they are not a payday loan company, THEY ARE! I am fortunate enough to have 2 jobs during the pandemic and had the ability to make a large payment and extra payments towards the balance on this...but dang...if I was unemployed, etc..this would ruin people's lives. 10 out of 10 do NOT recommend.

Bottom Line: No, I would not recommend this to a friend

May 21, 2020

We regret to hear of your dissatisfaction with your RISE loan.

We disclose on our website that RISE is an expensive form of credit and display the rates and terms by state. We also review the cost of the loan in great detail in the loan agreement.

We do offer flexible payment options and on-time payments and the payoff can help to increase your credit score.

Please contact us if we can offer any helpful information regarding your payment options.

Sincerely, RISE Credit

---

Advertisement

---

They helped me build my credit score back up.

By Mark M.

,

Bluffton, SC

,

Oct 20, 2019
Verified Reviewer

Overall Experience:

Yes, the interest rate is high when you start out with Rise, but I am now down to 35% interest rate because I paid my loans on time. This is a great way to build your credit score back up. You just have to be smart about it. I went from a 565 credit score to over 700 in a year and a half.

Bottom Line: Yes, I would recommend this to a friend

Oct 21, 2019

Thank you for taking the time to post about your experience with RISE and choosing us for your lending needs! Please let us know if there is anything that we can help with regarding your RISE account.

Thank you,

RISE Credit

---

They are liars

By Kevin L.

,

Florida

,

Aug 7, 2019
Verified Reviewer

Overall Experience:

The pre-approved loan is a lie. Not only are they false advertising, Rise is also in violation of savings and loan rules and regulations. Not including violation of SEC rules.

I advise you to disregard any pre-approved offers from Finwise or Rise.

Bottom Line: No, I would not recommend this to a friend

Aug 8, 2019

We are so sorry to hear about your recent experience with RISE. We would like the opportunity to review your concerns with you and research your experience in detail. Please send us an email at rise_spokesperson@risecredit.com so that we may better assist you.

Sincerely,

RISE Credit

---

Refuses to work with loyal customers

By Michelle O.

,

Sacramento, CA

,

Jul 11, 2019
Verified Reviewer

Overall Experience:

I have been a customer with Rise since 10/2017. I have had 4 loans totaling $10,000 and paying a total of $6,373 in interest which means I have paid a total of over $16,000 in less than 2 years. I recently checked my credit because my score went down and found out they reported me 30 days late in October and December of 2018. I called and have sent endless emails telling them they are inaccurate and when reviewing account they are confused because of the habitual attempts to withdrawal funds even when I have called to say funds will not be in the account and I would be slightly late. My 4th loan, which they reported those late payments had a due date of September 1, 2018, and I told them I needed the due date to be the 16th of every month and they refused to change the due date and said the first payment had to be made first before changing due date even though I explained I can't make a payment in 10 days from receiving funds.

Funds went into my account on the 20th of August 2018 and they insisted on a payment on the 1st of September. I told them I don't understand when this is my 4th loan and I'm an excellent customer and all money has been paid back sooner than loan terms. My interest is 200% and again I have been a customer for almost 2 years and have made 24 payments and still pay high interest my credit had an excellent payment history with never any lates from any of my accounts and because of this account my score decreased 50 points going from excellent to good for payment history. Think twice as once they have destroyed your credit they don't ever remove anything even if wrong or even out of pure courtesy to a loyal customer who has paid extensively for their loans. Now that is on my credit for 7 years!

CashNetUSA never reposts to credit bureaus and isn't in the business of ruining customers credit. The only way CashNetUSA ever reports is if you completely don't pay and it goes into collections. It actually isn't CashNetUSA but the collection company reporting at that point. I'm going to hire an attorney and contact the Fair Credit Reporting Bureaus and file a complaint because they literally refuse to remove two 30-day late and say they are reported accurately. Never do business with Rise, you will greatly regret it in the end!

Bottom Line: No, I would not recommend this to a friend

Jul 12, 2019

We are so sorry to hear about your recent experience with RISE. We would like the opportunity to review your concerns with you and research your experience in detail. Please send us an email at rise_spokesperson@risecredit.com so that we may better assist you.

Sincerely,

RISE Credit

---

Horrible company

By Denise D.

,

Brillion, WI

,

Jun 26, 2019
Verified Reviewer

Overall Experience:

Do not take a loan out with Rise. We were in dire straits and they were a last resort. I ended up taking out a loan from another finance company to pay off Rise. When I called to get a payoff amount they gave me the payoff amount for that day even though I told them I was refinancing with someone else and that they would be mailing a check to them. When they received the check it wasn't enough because he did not allow for mail time. Now they call me like 4 times a day telling me I owe them $128.00 in interest. I was told it was up to me to have to add on the extra interest from the payoff amount they quoted me...Nothing but a scam, AVOID Rise at ALL costs!

Bottom Line: No, I would not recommend this to a friend

Jun 27, 2019

We regret to hear of your dissatisfaction with your RISE loan.

We disclose on our website that RISE is an expensive form of credit and display the rates and terms by state. We also review the cost of the loan in great detail in the loan agreement.

We do offer flexible payment options and on time payments and payoff can help to increase your credit score.

Please contact us if we can offer any helpful information regarding your payment options.

Sincerely, RISE Credit

---

NOT what I was hoping for

By Naomi C.

,

Long Beach, CA

,

Jun 18, 2019
Verified Reviewer

Overall Experience:

Yes, it's very easy and fast to get a loan but I didn't think it would cost me almost $13,000 for a $3,000 loan. Yes, I did have some life-changing things happen and needed 2 or 3 payments pushed back but not to cost this much after getting back on my feet.

Bottom Line: No, I would not recommend this to a friend

Jun 19, 2019

We regret to hear of your dissatisfaction with your RISE loan.

We disclose on our website that RISE is an expensive form of credit and display the rates and terms by state. We also review the cost of the loan in great detail in the loan agreement.

We do offer flexible payment options and on time payments and payoff can help to increase your credit score.

Please contact us if we can offer any helpful information regarding your payment options.

Sincerely, RISE Credit

---

Advertisement

---

Don't do it!

By Alicia L.

,

Ohio

,

Jun 17, 2019
Verified Reviewer

Overall Experience:

When I first took a loan out with this company I made a good review and only because of the quickness and convenient time it took to get a loan. This was one of the worst decisions in my life getting a loan with this company! I don't have bad credit but it's not excellent. I only took out this loan due to a bad situation I got myself in. The amount of interest they charge is more than double! I took out a $3,000 loan and I'll end up paying about $,000 once it's paid off. I'm paying literally $500 a month and I've been paying this for almost a year here soon. Taking this loan out has set me back so far and caused more damage than helping me. I have another loan company I normally use and I will be using them going forward.

I will NEVER use or recommend this company. I don't even know how this company is still in business and I'm sure all the good reviews are paid people or fake. They also try to say once you pay more than half your loan on time they refinance you and that's a lie! Listen to all the negative reviews, they are real, if you want to pay triple the money back then this is the way to go.

Bottom Line: No, I would not recommend this to a friend

Jun 18, 2019

We regret to hear of your dissatisfaction with your RISE loan.

We disclose on our website that RISE is an expensive form of credit and display the rates and terms by state. We also review the cost of the loan in great detail in the loan agreement.

We do offer flexible payment options and on-time payments and the payoff can help to increase your credit score.

Please contact us if we can offer any helpful information regarding your payment options.

Sincerely, RISE Credit

---

Horrible company!

By Keshia D.

,

Denton, TX

,

May 9, 2019
Verified Reviewer

Overall Experience:

They do not resolve issues, even when it is their fault! I made a payment and they still tried to withdrawal the same payment three times after I had already made the payment, causing my bank account to go into overdraft and my bank to charge me and overdraft fee of $38. All I asked of Rise was to reimburse me the $38 they had caused! They even conferenced called with my bank to affirm these charges and I sent screenshots of the charges on my account and yet numerous emails, calls, and tweets and nothing has been fixed or done with my account. DO NOT TRUST THIS COMPANY! They steal money.

Bottom Line: No, I would not recommend this to a friend

May 13, 2019

We regret to hear of your dissatisfaction with RISE. From my records, this has been resolved, but if this has not been resolved or if we can address anything else for you please email us directly at rise_spokesperson@risecredit.com. Thank you RISE Credit.

---

Accounting procedures

By Kelechi S.

,

Washington, DC

,

May 2, 2019
Verified Reviewer

Overall Experience:

Recently, I made an extra $500.00 payment. All but about $90.00 was credited to the principal. Imagine my dismay when my regularly scheduled payment - the next week - was applied to interest only. Upon asking why, it seems that if a payment is made in-between payment due dates, your next payment will be used to make up the lost interest. It was suggested that I make extra payments only on the actual due date so that at least some money goes toward the principal.

Bottom Line: No, I would not recommend this to a friend

May 3, 2019

We regret to hear of your dissatisfaction with the RISE. We would be happy to review your account with you and address any questions you may have about how your payments are allocated. You may reach us by phone at 866-580-1226 or via email at rise_spokesperson@risecredit.com.

Thank you,

RISE Credit

---

SCAMMERS

By Candy S.

,

Florida

,

Apr 9, 2019
Verified Reviewer

Overall Experience:

Ok, let me say this. I apply for the loan and I send in everything they ask for, as far as drivers license, social security card, bank statement, account number, and etc., so the first day was like oh we didn't get your stuff so right then in there I know they were lying.

Bottom Line: No, I would not recommend this to a friend

Apr 9, 2019

We regret to hear of your dissatisfaction with the RISE Credit application process. We would be happy to review your account with you and your missing documents. You may reach us by phone at 866-580-1226 or via email at rise_spokesperson@risecredit.com. Thank you,

RISE Credit

---

Company should be illegal

By Thomas K.

,

Ohio

,

Dec 22, 2018
Verified Reviewer

Overall Experience:

I urge anyone thinking about a loan from Rise Credit to NEVER EVER do it. A $1000 loan will cost you monthly payments of $438 with APR around 298%! INSANE. This place ruins lives, does not help people. Predatory lending at its finest. If someone is taking out a $1000 loan, it means they are financially strapped. The payments to pay back will make you bankrupt. I have no clue how this is legal. The government needs to step in and stop these companies from loaning money to unsuspecting Americans.

Bottom Line: No, I would not recommend this to a friend

Dec 24, 2018

We're sorry to hear of your dissatisfaction with your Rise Credit loan. Rise is designed to provide you with funds at the best possible price if other forms of credit are not available or are more expensive. Rise fully discloses all interest and fees associated with your Rise Credit loan prior to signing the loan agreement. We also provide a five-business-day rescission policy in the event that you decide Rise is not for you. We also advise you to pay your loan in full as quickly as possible to save on the interest. Please contact us at (866) 580-1226 or rise_spokesperson@risecredit.com if you have any further questions or if you need assistance.

Thank you,

Rise Credit

---

Advertisement

---

Rise does not have flexible payment terms

By Lolita G.

,

Seabrook, TX

,

Dec 9, 2018
Verified Reviewer

Overall Experience:

I used Rise because of a financial emergency. In the application process, they advise they have flexible payment terms but it's very detailed. I am paid the 10th and 25th. This did not fit the terms available. You have to continually call for a payment extension three days after the prior payment clears. Should you miss that payment, late fees apply and your credit is dinged. Make no mistake, this is a payday product. LendUp is the best for these situations.

Bottom Line: No, I would not recommend this to a friend

Dec 10, 2018

Thank you for contacting us in regards to your recent concerns. We would like to further review your account in regards to the provided information. Please email us at rise_spokesperson@risecredit.com so that we can locate and review your account.

Thank You,

Rise Credit

---

Don't do it!

By Craig Y.

,

Dec 5, 2018
Verified Reviewer

Overall Experience:

I took out a loan for $800. I will say the process of application and decision went smoothly and quickly. I got the funds in my account the next day. I paid off the entire loan BEFORE my due date and was DENIED for a second loan! Nothing had changed on my credit report in the nine days I had my loan.

Bottom Line: No, I would not recommend this to a friend

Dec 5, 2018

Thank you for reaching out to us in regards to your recent experience. We regret to hear that we were unable to approve a new loan for you at this time. To receive additional information as to this cause, please email us at rise_spokesperson@risecredit.com so that we can locate and review your account and provide you with this information.

Thank You,

Rise Credit

---

In 3 payments I paid $465 and my principal only went down $30! This company should be illegal!

By Luis Z.

,

Albuquerque, NM

,

Nov 21, 2018
Verified Reviewer

Overall Experience:

This company takes advantage of people in need! The contract says different then what they do to you.

Don't under any circumstances borrow money from this criminals. This company should be illegal!

Bottom Line: No, I would not recommend this to a friend

Nov 26, 2018

We're sorry to hear of your dissatisfaction with your Rise Credit loan. Rise is designed to provide you with funds at the best possible price if other forms of credit are not available or are more expensive. Rise fully discloses all interest and fees associated with your Rise Credit loan prior to signing the loan agreement. We also provide a five-business-day rescission policy in the event that you decide Rise is not for you. We also advise you to pay your loan in full as quickly as possible to save on the interest. Please contact us at (866) 580-1226 or rise_spokesperson@risecredit.com if you have any further questions or if you need assistance.

Thank you,

Rise Credit

---

Yes - it's a scam

By Gary E.

,

Ocala, FL

,

Nov 10, 2018
Verified Reviewer

Overall Experience:

Just another scamming high interest loan company. They actually send out letters saying your pre-approved and make you give them all your personal information, and then tell you that you're not qualified. In the next days after the inquest, you will get texts and emails from people you've never heard from. And more high interest scammers promising you great deals.

Don't do it. This is the same as an Indian tribal loan with 985% interest.

Bottom Line: No, I would not recommend this to a friend

Nov 10, 2018

Thank you for reaching out to us in regards to your concerns. A pre-approval is not a guaranteed approval. A pre-approval is an invite that criteria may be met for a loan or line of credit. We regret to hear that we were unable to approve a new loan for you at this time. If you would like additional information as to the cause of a decline, please email us at rise_spokesperson@risecredit.com.

Thank You,

Rise Credit

---

Stay away from this company

By Ronal A.

,

Ohio

,

Oct 28, 2018
Verified Reviewer

Overall Experience:

I took a short-term loan out, paid it off 2 months earlier, and then they denied me for another loan. Stay away from this company, very bad, bad customer service. They claim that they pulled a credit, but my credit actually has gone up 30 points since I ever took a loan out with them, so that's just an unacceptable excuse. Bad, bad business practices from this company. Stay far away.

Bottom Line: No, I would not recommend this to a friend

Oct 29, 2018

We regret to hear of your dissatisfaction with Rise Credit. We would be happy to review your account with you and all repayment terms. You may reach us by phone at 866-580-1226 or via email at rise_spokesperson@risecredit.com.

Thank you,

Rise Credit

---

Advertisement

---

Bad customer services and unprofessional with bad attitude

By Alhagie S.

,

Middleton, WI

,

Oct 21, 2018
Verified Reviewer

Overall Experience:

I have taken out a $1600 loan with a bi-weekly payment of $180. I took out this loan in June 2018 and I have decided to pay off this October 2018, which I did. So during my call to make a full payment, the customer service representative seemed like I did something horrible to her. So I had respectful said to her that thank you and that I call back again in order to avoid such unprofessional, rude customer service representative. But that was the biggest mistake I have done. Because the next person I got on the phone was even worse than the first one in terms of rudeness and unprofessional. So I have decided to deal with her in order not to call ever again. I will urge and appeal to even my worst enemies not to take a loan from Rise Credit! Their overall loan is bad and a Rip-off.

Bottom Line: No, I would not recommend this to a friend

Oct 22, 2018

Thank you for reaching out to us in regards to your recent experience. We regret to hear that you did not receive the customer support that you should have. We would like to research this issue further and have these issues addressed. Could you please email directly at rise_spokesperson@risecredit.com so that we may locate and review your account for these calls.

Thank you,

Rise Credit

---

No thank

By Janice J.

,

New Mexico

,

Oct 12, 2018
Verified Reviewer

Overall Experience:

I was dealing with a lot during the time I took out the loan, a death in the family, and we needed money, so when I got the offer for pre-approved, I thought this was a Godsend. We borrowed $2500, but now we are paying double the original amount we asked for, putting us further in a financial hole. Would I ever use Rise again? No way. Once this is done a year from now and after a $5200 payoff, I would never use this loan sharking company again, and would not refer any of my friends. Hey, I like to keep them as friends.

Bottom Line: No, I would not recommend this to a friend

Oct 12, 2018

We're sorry to hear of your dissatisfaction with your Rise Credit loan. Rise is designed to provide you with funds at the best possible price if other forms of credit are not available or are more expensive. Rise fully discloses all interest and fees associated with your Rise Credit Loan prior to signing the loan agreement. We also provide a five-business-day rescission policy in the event that you decide Rise is not for you. We also advise you to pay your loan in full as quickly as possible to save on the interest. Please contact us at (866) 580-1226 or rise_spokesperson@risecredit.com if you have any further questions or if you need assistance.

Thank you,

Rise Credit

---

Illegal lending to elderly with no income

By Jo Anne G.

,

Phoenix, AZ

,

Sep 7, 2018
Verified Reviewer

Overall Experience:

I just obtained POA for my elderly mother's finances. When I went into her checking account, I saw that she recently received a $1,500 deposit from Rise. She was too proud to tell me she was struggling, got a preapproved offer from Rise, and went for it thinking they'd approve her for $500 or something. At 77 years old, she lives on only her meager $600 social security checks each month. Yet somehow, Rise approved her for a $1,500 loan this month. Um. She gets $600 a month?! And the interest rate is downright obscene. So now, they'll take more than half of her monthly income for the next year until the loan plus interest is paid.

The fact that Rise approved her on $600 a month income derived solely from Social Security is the epitome of predatory lending. Not to mention, she lives in Arizona where Rise supposedly does not even do business. Not sure how that happened - her income statement, drivers license, etc. all show AZ as her place of residence. I've just contacted the Attorney General in Arizona, and am going to make sure I cause as much ruckus as I can about this company and their illegal tactics to prey on seniors.

Bottom Line: No, I would not recommend this to a friend

Sep 7, 2018

Rise appreciates your concerns and encourages your mother to contact us at 866-580-1226 so that this issue can be resolved.

Thank you,

Rise Credit

---

Rise isn't loyal to existing customers

By Stephanie P.

,

Atlanta, GA

,

Aug 16, 2018
Verified Reviewer

Overall Experience:

I have had three loans with this group and always worked to pay in a timely manner. My existing loan is eight months in and I have never missed a payment. Due to an emergency situation, I asked to refinance my existing loan for the extra cash and I was told that refinancing is computer generated only. That is total hogwash! You would think they would want to keep good paying customers, not Rise. Where is the loyalty to good paying customers?

Bottom Line: No, I would not recommend this to a friend

Aug 16, 2018

Thank you for reaching out to us. We regret that you have not been provided the option to refinance your current loan at this time. The option to refinance is a system generated a decision. Once your account becomes eligible, you will be notified via email. You will also be able to view this by logging into your account on www.risecredit.com. At this time, we are unable to determine when anyone account may become eligible for this option. At this time, your account is not eligible for this option. Please watch your email and your Rise Credit account for this important update.

---

Deceitful bait and switch marketing

By Sue F.

,

Austin, TX

,

Aug 10, 2018
Verified Reviewer

Overall Experience:

I received an unsolicited letter from RISE stating I have been "pre-approved" for a $1,000 loan and this is a "firm offer of credit." When I applied for a loan, I was turned down. Nothing on my credit report had changed since I received the pre-approval. I met all the requirements regarding the "firm offer of credit." I had not moved, incurred more debt, lost my job, or done anything that would change my fiscal obligations. Now there is a hard inquiry on my credit reports and RISE refuses to remove it.

Bottom Line: No, I would not recommend this to a friend

Aug 13, 2018

Thank you for reaching out to us in regards to your recent concerns. When a "pre-approval" letter is received, this is an invitation to apply for a loan and not a guarantee of approval. Once the application is fully submitted, this will process a hard inquiry as stated on the website. The pre-approval does not process the hard inquiry and is based on general information that you may be eligible for a loan. If you have any additional questions or concerns, please do not hesitate in contacting us at 866-580-1226 or via email at rise_spokesperson@risecredit.com.

Thank You,

Rise Credit

---

Advertisement

---

Part scam...don't advise to do business with this organization

By Laura H.

,

Memphis, TN

,

Jun 11, 2018
Verified Reviewer

Overall Experience:

I submitted payments a few times for smaller amounts, which they received. I finally submitted a payoff amount that they acknowledged online with a phrase like "good job making your payment you're making progress," however, they "didn't get that one" so another huge payment is scheduled to come out, and interest has accrued daily. I'm going to HAVE to put a stop payment on these people. ALOT of trouble!

Bottom Line: No, I would not recommend this to a friend

Jun 12, 2018

Thank you for reaching out to us in regards to your concerns. Please contact us at 866-580-1226 or via email at: rise_spokesperson@risecredit.com so that we can locate and review your account.

Thank You,

RISE Credit

---

Overall Experience:

I got approved for a loan, claimed it was funded and even had the ACH and updated payment schedule. It suddenly became that they wanted the same documents they wanted before, which were given to them, and claimed they didn't fund the loan after all.

Scammers! I turned down another loan thinking this was done and now I'm having to see if I can reapply there.

I filed a complaint with the Attorney General and Department of Finance and will file a notice of JAMS Complaint tomorrow. I'll make them spend more than what they screwed me out of.

Bottom Line: No, I would not recommend this to a friend

Apr 24, 2018

We regret to hear of the inconvenience that you have experienced. Verification documents can be requested at any time prior to funding. We would be happy to look into your account for you to determine what exactly what has happened. Please email us rise_spokesperson@risecredit.com.

Thank you,

Rise Credit

---

There when you need them

Stone Mountain, GA

,

Apr 22, 2018
Verified Reviewer

Overall Experience:

RISE provides exactly what they state their company will do - fast, convenient, easy to follow tapplication process and quick response. If you are in a jam and going to your bank is a no, then RISE is for you. If your credit score is high and you do not mind the long application process, then RISE is probably not for you.

Bottom Line: Yes, I would recommend this to a friend

Apr 23, 2018

We are so glad to hear you had a good experience and we want to take time to welcome you to the Rise family! Please let us know if we can be of any assistance in the future.

Thank you,

Rise Credit

---

Thank you RISE

By Gloria Smith

,

St. Louis, MO

,

Apr 17, 2018
Verified Reviewer

Overall Experience:

I would recommend RISE to anyone that has credit problems, especially if you can't get a loan from anywhere else. They have helped me through some tough times. I personally would like to say thanks for the chance to prove I'm worthy of this chance to progress a little more.

Bottom Line: Yes, I would recommend this to a friend

Apr 18, 2018

We are so happy you chose Rise for your lending needs, and that you will recommend us to others! Please let us know if there is anything that we can help with regarding your Rise account.

Thanks,

Rise Credit

---

Overall Experience:

RISE offered me a renewal, and it just so happened at the right time. I have stage 3 cancer and found out my insurance was expired on March 31st. On top of that, my steering pump went out in my car. On top of all that I was stressing about how I would pay for my meds, doc visit and get my car fixed. RISE sent me the email while I was crying my eyes out. Perfect timing; I was able to get my meds, get the part I needed for my car, and also someone to fix it for me. I struggle to work, and I am determined to get through this journey of my life and come out on top.

All glory to God, and RISE! Thank you for your super fast timing and having the funds in my account the very next day!

Bottom Line: Yes, I would recommend this to a friend

Apr 18, 2018

We are happy we were able to help! Welcome to the Rise family! Please let us know if we can be of any assistance in the future.

Thank you,

Rise Credit

---