Sarah Swanson Beauty Bar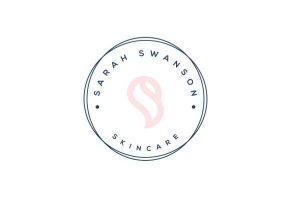 Summary
The Sarah Swanson Beauty Bar is composed of all-natural ingredients and designed to keep your skin from drying out – unlike standard soap.
Sarah Swanson Beauty Bar Review
The Sarah Swanson Beauty Bar brands itself as an all-in-one skincare solution that works for cleansing and moisturizing your body from head to toes.
The company claims that each beauty bar is crafted with all-natural essential oils and contains a built-in loofa for gentle exfoliation.
According to the bar's website, Sarah Swanson is a respected skincare expert who established and manages a practice in Manhattan. Her natural approach to beauty has made her sought after by celebrity and international clients alike. The site also claims the Beauty Bar is Sarah's way of making her skincare routine accessible to those who can't visit her salon.
This Beauty Bar's all-natural ingredients are purportedly more nourishing than soap, which makes them a smarter way to keep yourself clean and pretty. But do the claims hold true? Let's look closer at what the bar promises to find out.
Which Ingredients Are in the Sarah Swanson Beauty Bar?
The Sarah Swanson Beauty Bar website tells us that the bar's combination of glycerin, shea butter, oatmeal, essential oils, and a built-in loofah work together to hydrate, moisturize and exfoliate your skin for a full-body treatment.
Here's what the research says about these ingredients:
Glycerin
The Sarah Swanson Bar website tells us that glycerin is gentle on dry, sensitive skin, and that's a claim backed up by WebMD. The site states that the compound is often used to moisturize dry, itchy skin and that it can protect the skin against irritation, though you need to avoid applying it to sensitive areas like your eyes, mouth, groin and scraped skin.
Shea Butter
Shea butter is a common ingredient in many natural skin products, and WebMD tells us that this West African seed fat acts as an emollient, which means it can soften and smooth dry skin. There's also evidence that the butter might work as a treatment for eczema.
Oatmeal
While it's more commonly seen in a breakfast bowl than in beauty products, Dermatocare told us that oatmeal has impressive skin benefits. The grain's gritty texture makes them a smart exfoliation option for those with sensitive skin and they offer an excellent alternative to surfactants for cleansing your skin while still adding moisture, restoring the skin barrier and reducing itching caused by harsh soaps.
Loofa
Each Sarah Swanson Beauty bar comes with a built-in loofah, which acts as an exfoliator. According to Livestrong, using a loofah in the shower will improve blood flow through your skin, while being gentle enough not to lead to scratches.
Each variety of Sarah Swanson Beauty Bar features a different essential oil:
Lime
According to Organic Facts, lime essential oil has antiseptic, disinfectant, and restorative properties for your skin. Not only is the oil known for toning up muscles and boosting the respiratory system, but it also acts as a natural relaxant to relieve stress and anxiety.
Basil
Aroma Web tells us that basil essential oil has anti-bacterial properties that make it perfect for staying healthy and relieving cold symptoms. The oil can also be used to reduce fatigue and prevent muscle aches and pains.
Mandarin
The sweet, fresh scent of Mandarin essential oil can boost your mood and calm you down, and Organic Facts states that it also shows potential for promoting cell growth and rejuvenating your skin.
Pink Grapefruit
According to Dr. Axe, grapefruit essential oil can stimulate your immune system and decrease your body's overall fluid retention. It's also used as a natural remedy for arthritis.
Takeaways
What can we learn from these ingredients? To start, there's little that stands out to us as potentially harmful about these products. This show's that the Sarah Swanson Beauty Bar seems to live up to its promise of only containing natural ingredients, and shea butter, glycerin, and oatmeal are all known for moisturizing your skin and counteracting the effects of other harsher products.
However, each of these ingredients is relatively common in skincare products, and none of them are known for exceptional skin-nourishing properties. This makes it hard to determine why this Beauty Bar should be considered more effective than similar skincare products.
Other Products Like the Sarah Swanson Beauty Bar
Glycerin, oatmeal, and shea butter are common skincare ingredients, meaning that there are plenty of products available that contain some combination of them. Two popular options are the St. Ive's Body Wash and Shea Radiance Whipped Shea Butter with Colloidal Oatmeal.
Like the Beauty Bar, the Saint Ive's body wash is formulated with glycerin, oatmeal and shea butter to cleanse your skin without drying it out.
One key difference is that it contains possibly irritating ingredients like sodium laureth sulfate and synthetic dyes. Some people are sensitive to these ingredients, meaning that they can lead to skin irritation or potentially dry out your skin.
Another product to consider is Shea Radiance's Whipped Shea Butter with Colloidal Oatmeal lotion.
While not a body wash, this product promising to restore moisture to your skin, and its ingredients list looks similar to the Sarah Swanson Beauty Bar – complete with grapefruit and mandarin essential oils.
You'll pay about $22 for a single jar, making the order relatively equivalent to the cost of three Beauty Bars. St. Ive's oatmeal and shea butter body wash, on the other hand, costs less than $5 at most major retailers.
What Does the Sarah Swanson Beauty Bar Cost?
At the time of writing, the Sarah Swanson Beauty bar was exclusively offered on the company website.
You could buy three bars for $19.99 (shipping included), and their scents are sweet orange, lime-basil-mandarin, and pink grapefruit. We didn't see any option to purchase bars individually or choose a different combination of scents.
If you're unhappy with your purchase, the company terms and conditions state that they offer a 100% satisfaction guarantee. This means that you can return any purchase within 30 days of delivery for a full refund, excluding return shipping and handling fees.
You can contact customer service directly with any further questions by phone at 833-578-4525 or email at customerservice@sswanson.com.
Our View: Should You Consider the Sarah Swanson Beauty Bar?
Looking back over this article, there's a lot that gets us excited about the Sarah Swanson bar.
This skin cleansing product contains all-natural ingredients, most of which have purported benefits for moisturizing your skin.
That's not to say it's a miracle product. We didn't see anything in its ingredients list that is guaranteed to improve your skin's appearance or make you look younger. However, if your goal is to cleanse your skin without drying it out, this product makes a lot of sense.
If you try this Beauty Bar but decide you don't like it, you can return it for a full refund within 30 days of purchasing.
Customer Reviews
Posted on Jun 24, 2019
Sarah Swanson Beauty Bars
I love the way it gathers up to this amazing foam, it does not burn my eyes when I rub all over my face. It rinses clean a lot faster than regular soap. My skin feels great. I even used one of my bars on my little dog that has itchy skin issues, and she felt great afterwards. Yes, I would recommend it to everyone.
Bottom Line: Yes, I would recommend this to a friend
Posted on May 29, 2019
Love it!
This bar is amazing, from the smell to the feeling. The netting that runs through and around the bar makes it feel like it's really doing something. Works great also for exfoliating. Love it!
Bottom Line: Yes, I would recommend this to a friend
Our Promise to You
In order to safeguard you and ensure helpfulness and relevance, our compliance team manually assess every customer review before it goes live.
We have a zero-tolerance policy for fake reviews, and companies cannot control or alter any reviews at any time.