Scott Yancey Reviews
Claimed This company has claimed this profile, is getting alerted on any new customer reviews entering this page, and may engage in dialogue with its customers to address their matters.

Companies cannot pay money or provide goods in order to remove or alter customer reviews.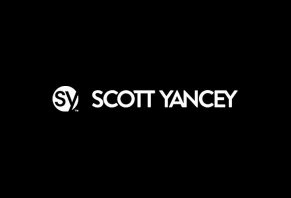 Star of A&E's "Flipping Vegas," Scott Yancey and his branded events and seminars claim to help you access different real estate investing tools and strategies.
---
This company is actively collecting reviews from its customers. All reviews submitted are subject to moderation and approval to ensure they meet our

Review Guidelines

.

Moving on

By Thomas B.

,

Phoenix, AZ

,

Dec 16, 2019
Verified Reviewer

Overall Experience:

Moving on from your live event on the evening of 9/18/2018. On that evening I was all ready to move on to the rest of the program. The only thing lacking were the funds to do so. I am a disabled veteran and at that time I was awaiting a decision on my case. At the present time I am receiving 100% disability from the V.A. I am curious as to how long after going to your live event, I would be eligible to continue on in your program? I am still in the Phoenix area and there is the possibility of also doing training in Las Vegas as I do have some family up that way.

Bottom Line: Yes, I would recommend this to a friend

---

Waste of time

By K K.

,

California

,

Nov 5, 2019
Verified Reviewer

Overall Experience:

Don't waste your time there. They sent me a flyer about a seminar in my area. I sign up. They don't let me in because I was a couple of minutes late. Didn't mention so strict on the flyer. It says something about how they treat you. Don't do it.

Bottom Line: No, I would not recommend this to a friend

---

Advertisement

---

SCAM

By Gurneem K.

,

California

,

Sep 24, 2019
Verified Reviewer

Overall Experience:

Guys, please stay away from these lies!

They gave $250 voucher at the end of the session which is some website that doesn't work. Not to mention a crappy turkey sandwich and a complete waste of 3 hours.

I am glad I didn't buy $997 OF UPSALE TRAINING.

Stay away and don't waste your time!

Bottom Line: No, I would not recommend this to a friend

---

Buyer beware

By Robin R.

,

Ohio

,

Jul 15, 2019
Verified Reviewer

Overall Experience:

I attended the "free preview" 3+ hour seminar. It was located in a nice hotel downtown. The room was packed with approximately 80-100 people. The speaker was very well trained to "sell", which I expected, but I was still interested in the information. IMO, he sold a LOT of PROMISES that they can show you, if you choose to pay more money. He MENTIONED the different ways to make money selling real estate, wholesale flipping (which is questionable in my market), fix/flip, buy hold, rentals. He MENTIONED on the slide how they fund you for the deals, and mentioned that their qualifying criteria for it did not matter about income or credit. He MENTIONED that they will show you how to set up an LLC for your business, and how to write contracts with exit clause strategies, in case your buyer backs out. He mentioned that they work with a network of investors...He also MENTIONED that in order to know ALL of this, the next step was to pay $997 today, $1147 if you need payment arrangements (this was not mentioned) with the option of your money back, via tuition reimbursement, if you close 1 deal within 6 months...I paid for the training, and then I spoke with the "speaker" personally, and asked specific questions about the training and the program (specifically investor funding requirements). I asked if there is any upselling during the training, to which he quickly said "no", then adjusted his answer and said, "well they do have 'other things' during the training, but only if you want to learn it, otherwise you don't have to". I found out later that this "other things" is a $19K-$30K additional training package to receive access to ALL the details and the real estate tools that they introduced in the seminar (outside of wholesale flipping). They also didn't mention that you were signing up for a 45-day trial of their core desktop software program that conducts property search evaluations at $25 a month. During the free trial, you can only search 3 properties. I canceled that also.

FYI, I reviewed and accessed the training material that we were provided for the 3-day training course, although I did not attend, and it was very rudimentary information. Do your due diligence and homework. I asked for and received a refund prior to my 3-day contract expiration date. For what it's worth, I am also a Trump University graduate, so fool me once...you know the saying.

Bottom Line: No, I would not recommend this to a friend

---

Let the system work for you!

Dallas, TX

,

Feb 2, 2019
Verified Reviewer

Overall Experience:

My husband and I have been to a few of these similar events, by far this was the best. No one is perfect, it's all about the dollar bill, if it wasn't, why would you go to any realtor estate events? In real estate business, it's money to be made. Nevertheless, the whole system is about trading and making money! If you are going to invest in this program go in with your eyes open and your boot on to hit the ground running, make as much money as you can, and retire from been a salesman or saleswoman.

Bottom Line: Yes, I would recommend this to a friend

---

Not for me

By Fran H.

,

Pennsylvania

,

Jan 21, 2019
Verified Reviewer

Overall Experience:

Not a very professional seminar. The program is based on making the Yancey team quick money. They will loan money at low interest rates and a set one-time fee. The Deal Desk that they charge $24.95 a month is a scam in my opinion. The same information can be found on Google. Any good researcher can find it. The one person that this company chose to speak on how she made some money was not a very professional looking person, and she has not made that many deals to date. This might be good for the younger person who has the time to do a lot of research to find the right properties, but it could put a person in a lot of debt unless the properties turned around in less than 30 days or rented out immediately. Which is rare. Be careful They look like snake oil salespeople, in my opinion.

Bottom Line: No, I would not recommend this to a friend

---

Great

By Anitra W.

,

Augusta, GA

,

Jan 9, 2019
Verified Reviewer

Overall Experience:

Very informative, learned a lot in a little time, can't wait for the actual class. I plan to take what I learn to make a way for my family. I learned that if I don't take a chance, I will never know what could have been. This was like a dream come true. I am finally getting the chance to work with real estate. I am so excited and look forward to working with the team that will be provided for me. So many benefits included.

Bottom Line: Yes, I would recommend this to a friend

---

Advertisement

---

Very informative

By Charles H.

,

Rotonda West, FL

,

Dec 31, 2018
Verified Reviewer

Overall Experience:

I very much appreciated the time and energy that their instructor put into the class. He was right to the point and kept me interested in all that he was teaching. Even after the class, he was willing to answer questions and help anyone.

Bottom Line: Yes, I would recommend this to a friend

---

All the bases are covered

By Charles W.

,

Fort Myers, FL

,

Dec 31, 2018
Verified Reviewer

Overall Experience:

There are several features that stand out from the rest I have seen, and I have seen a lot of them. The service or help desk you offer for $25 a month, to me makes all the difference in the world. The multi types of deals you offer leave little chance of no opportunities. The education is unlimited. Last but not least, the financing. If there are any cracks, it is the one I fell in, the coast of the course. A mentor once told me that you couldn't sell the broke or stupid. It sure would be nice if they could fix the broke.

Bottom Line: Yes, I would recommend this to a friend

---

Great experience

By Nikola C.

,

Fort Myers, FL

,

Dec 31, 2018
Verified Reviewer

Overall Experience:

I had a great time with my other guest and learned a lot. Ended up signing up for the workshop! I cannot wait to see what the workshop teaches us and how we can use it to purchase our first investment property!

Bottom Line: Yes, I would recommend this to a friend

---

Nina's review

By Nina B.

,

Commerce City, CO

,

Dec 8, 2018
Verified Reviewer

Overall Experience:

I liked everything about real estate. Now I don't have time to study that. Maybe in the future. I know it is not easy and it needs special knowledge about selling homes.

Thank you for food and invitation.

Bottom Line: Yes, I would recommend this to a friend

---

Great program

By Jason F.

,

Chattanooga, TN

,

Nov 23, 2018
Verified Reviewer

Overall Experience:

I haven't done the course yet, just attended the free introduction. I've been in real estate most of my life, but never really had to do much financing. After a bad divorce, my credit isn't so good and I didn't know how I was going to raise money to purchase properties. This program solves that issue. What they said made sense to me and If everything they said is true, it's going to be a great future.

Bottom Line: Yes, I would recommend this to a friend

---

Advertisement

---

Knowledge and market awareness

By Jeffrey J.

,

Raleigh, NC

,

Nov 18, 2018
Verified Reviewer

Overall Experience:

The biggest thing for me was learning that acquiring the knowledge and market awareness needed to flip homes successfully is more than attainable. I'm very excited going forward. In a growing market both these things will be key.

Bottom Line: Yes, I would recommend this to a friend

---

I enjoyed this seminar. It made me motivated and ready to start a career as a Realtor.

By Abigail P.

,

Cleveland, OH

,

Nov 14, 2018
Verified Reviewer

Overall Experience:

It was a very fantastic seminar that teaches how to jump-start your career, using tactics to gain more experience and customers. Showing us how to get to the top and teaching that patience and motive are keys to the real estate world. The seminar was a great way to show people that anything is possible and you can do it if you put yourself to it. Making you more confident when higher up people from a great company guides you and others to show confidence and get to where you want.

Bottom Line: Yes, I would recommend this to a friend

---

Grateful for their help.

By Khali T.

,

Ohio

,

Nov 14, 2018
Verified Reviewer

Overall Experience:

I loved the insight and that these guys are giving back so that others can make a living for themselves and provide for their family. Hopefully, everyone who receives help from these guys pays it forward as well. Me and my wife look forward to the 3-day call starting November 30th. I have already started telling people about it.

Bottom Line: Yes, I would recommend this to a friend

---

Amazing cash generator

By Karl T.

,

Lima, OH

,

Nov 14, 2018
Verified Reviewer

Overall Experience:

The seminar and presentation were both amazing and informative, and I really picked up on a lot of things that I didn't know. The town I live in and adjoining towns have great quick flip opportunities, and I have been researching the flip market potential of my area and surrounding towns and I could make some really good and quick deals, but I don't have $1500 for the 3-day training at the end of the month. I wish that I did, but I live paycheck to paycheck and I cannot generate that much money at once. So like always, I luck out and lose out on another amazing opportunity to change my life for the better. Thank you for the seminar, and I will keep trying to get my fortune somehow. Thanks again and have a great day.

Bottom Line: Yes, I would recommend this to a friend

---

Real estate investing

By Mauri O.

,

Cuyahoga Falls, OH

,

Nov 13, 2018
Verified Reviewer

Overall Experience:

I was very impressed with the content of the "free" training. Everything was well thought out and communicated very precisely. I signed up for the additional training. I felt their pricing for the additional training was very reasonable. I would recommend this to anyone contemplating real estate purchases of any kind.

Bottom Line: Yes, I would recommend this to a friend

---

Advertisement

---

Great experience

By Tanya M.

,

Akron, OH

,

Nov 12, 2018
Verified Reviewer

Overall Experience:

Great information, very intriguing. Unfortunately, I was not able to sign up. Had I been aware of the cost, I would have waited to come until I had the funds. I will, however, return when I have the funds because this has been a dream of mine for a long time. I believe that I can do this. I already have several streams of income, and I am missing the real estate piece, which is a vital piece according to Warren Buffet. Still, I am excited and anxious to get started.

Bottom Line: Yes, I would recommend this to a friend

---

Great info

By Anita H.

,

Akron, OH

,

Nov 12, 2018
Verified Reviewer

Overall Experience:

I felt that the information was very helpful. I am very excited to start looking forward to the training program. The people at the seminar were very knowledgeable about the products. I was very happy to see Aimee at the event, she is soo sweet.

Bottom Line: Yes, I would recommend this to a friend

---

Good presentation

By Frank S.

,

Oberlin, OH

,

Nov 11, 2018
Verified Reviewer

Overall Experience:

I was promised a Starbucks gift card for $250.00, and I am still waiting on it. It was stated in the letter that I got for this presentation. The time was right on 90 minutes, the speaker was very good, and the time went by quick.

Bottom Line: Yes, I would recommend this to a friend

---

Very interesting

By Lorraine P.

,

Beachwood, OH

,

Nov 11, 2018
Verified Reviewer

Overall Experience:

I got a general idea of what the business entails - enough to want to further pursue taking further classes. I did not sign up this time but plan on taking the classes at a later date.

Bottom Line: Yes, I would recommend this to a friend

---

Impressive

By Don P.

,

Midland, TX

,

Nov 5, 2018
Verified Reviewer

Overall Experience:

I enjoyed Nate's presentation. The whole event was inspirational! I learned a lot and felt ready to move on to the next step. Due to a conflict in scheduling, I could not make the 3-day event but will try to go to another future event.

Bottom Line: Yes, I would recommend this to a friend

---

Advertisement

---

Great education

By Christian C.

,

San Angelo, TX

,

Nov 2, 2018
Verified Reviewer

Overall Experience:

Unfortunately, I personally wasn't able to purchase this education course because of my lack of money and not being prepared, though I could definitely tell it was a blessing and it would have been priceless for me to be able to receive this education class. I still am grateful for the knowledge I did gain and the awesome team that was put together. They were straightforward and honest.

Bottom Line: Yes, I would recommend this to a friend

---

Realestate conference

By Corrine B.

,

Gastonia, NC

,

Oct 27, 2018
Verified Reviewer

Overall Experience:

The conference was very informative and interesting. For me, what would have been my stumbling block or hesitation was moved out of the way at the beginning of the session. Someone providing funds for your projects, how can you say no? I can't and I won't. That's the only time you should see those two words.

Bottom Line: Yes, I would recommend this to a friend

---

Investments

By Pamela G.

,

Selma, OR

,

Oct 27, 2018
Verified Reviewer

Overall Experience:

I like the knowledge Scott had and the program to help us keep our income making money and not having to pay lots of taxes. That's more to invest later or funds for future generations.

Bottom Line: Yes, I would recommend this to a friend

---

Training event

By Robin F.

,

North Carolina

,

Oct 27, 2018
Verified Reviewer

Overall Experience:

Hi,

I attended a Scott Yancey two-hour training event in North Carolina yesterday. It had its pros and cons. I'll start with the cons.

First, the TV commercial is so misleading. It leads you to believe you are going to a buffet luncheon, in a huge room, with long tables that you will eat on and later take notes comfortably. NOT SO! When we finally were allowed in (they started 20 minutes late), we were hurriedly given a boxed sandwich wrap, told to sit starting from front row back, and don't skip any seats. Our tables were our laps. We had to do a balancing act to eat in very uncomfortable chairs, and no elbow room whatsoever! Taking notes wasn't easy either. Can you guess who DIDN'T make an appearance (except on a poster board in the front left corner)? You guessed it, Scott and Aimee Yancey.

It was way too fast paced, and questions were asked to us; not the other way around. Every time someone raised a hand, "hold that question because I'm going to answer it by the time I'm finished, if not, then you may ask it." RUDE, in my book. We were told all we were going to get on the weekend training class, only to find out about $1500 cost. I'm on disability and only get paid the 2nd Wednesday of each month. By the 27th (date of my two-hour session), I'm scrapping the bottom of my piggy bank. Oh, they were willing to "help" you work it out, but it really wasn't any help to me. Then the wonderful staff had no time for me, except "we may be back in 6 months, save up the money by then and come to the weekend class." When you are living below the poverty level, doing everything you can just to have a place to live, electricity, and food (forget the rest), people who have so much more just can't understand.

Now for the pros: The staff was very warm and nice. The presentation was informational. The speaker was knowledgeable (spoke too fast). I left with a book, CD, and disc drive.

Overall, Than Merrill has them beat, and is about $1200 cheaper.

Bottom Line: No, I would not recommend this to a friend

---

Great

By Terenia A.

,

Hickory, NC

,

Oct 26, 2018
Verified Reviewer

Overall Experience:

Really interested, great info, great materials given, just don't come for the dinner, lol, come for all the great things you learn. I really want to attend more training in the future.

Bottom Line: Yes, I would recommend this to a friend

---