Shapa Reviews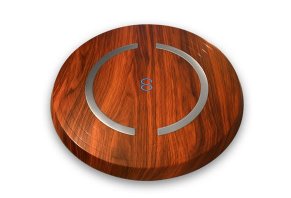 After completing an in-depth questionnaire and stepping on the display-free scale two times per day, the Shapa system can help you make small behavioral changes and manage your weight.
About Shapa
Developed by social scientist Dan Ariely, the Shapa system pairs a display-free scale with a user-friendly app to help you make small changes that can lead to an overall healthier lifestyle.
When you start, the program will help you get on the right path by creating customized tasks called missions, which are based on your personality, environment, and habits.
After completing these missions and weighing yourself twice daily, instead of providing you with numbers, Shapa will give you feedback on how you're doing through a five-point scale called your Color. Then, all of this data will be combined to display your Shapa Age, which the company calls "a truer metric of your long-term health."
Together, the website advertises that you'll finally be able to "end your love-hate relationship" with your scale, while making small behavioral changes that could help you manage your weight.
Is Shapa necessarily right for you, though? Even then, will you find success (however you define it) with the system? Before handing over your money, take a few minutes to read what we learned during our research.
What's Wrong With Using a Scale to Measure Weight Loss?
A brief online search of authoritative websites seems to indicate very different schools of thought on the usefulness of implementing scales when losing weight.
For example, writing for Psychology Today, Alexis Conason, Psy.D., reports that based on the results from a 2015 study published in the Journal of Nutrition and Education Behavior, "there was no association between self-weighing and either weight or BMI. This calls into question the common belief that self-weighing leads to weight loss or maintaining a lower weight."
Instead, she notes that both male and female study participants only increased their concern about weight. And female participants, specifically, "experienced more dissatisfaction with their bodies, more depressive symptoms, and lower self-esteem." This is the core downside that a product like Shapa seems designed to address.
To provide some balance, however, the Cleveland Clinic interviewed psychologist Leslie Heinberg, Ph.D., MA, who notes that the information provided by regularly weighing in (she recommends about twice per week) can help you make better decisions that move you toward your goal.
"The key," she says, "is to take a long view and track your results over time. Even if there are occasional blips [i.e., normal weight fluctuations], the general trend should be downward; otherwise, this is a sign you might need to tweak your weight-loss strategy."
Given the fact that Shapa promises to help you track your weight, without worrying about numbers, while providing science-backed guidance, it seems like the system might provide the best of both worlds. Exactly how does it do this, though?
Taking a Closer Look at How the Shapa Smart Scale Works
The website emphasizes that Shapa isn't a diet program. Instead, they note their "goal is to help you create a balanced lifestyle that matches your life and your needs, rather than a short-term restrictive diet." Let's take a step-by-step look at how they accomplish this.
Shapa's Underlying Science
Throughout several videos on the Shapa website, Dr. Dan Ariely explains that the daily weight fluctuations we discussed earlier can result in something called weight loss aversion. Basically, we make ourselves feel bad, which then leads to confusion and demotivation, to the point where we never want to step on a scale again.
So, with no display, the Shapa Smart Scale helps you avoid becoming demotivated based on these fluctuations. Combined with the app, the system's behavioral science-based smart algorithms then provide meaningful five-point feedback, along with healthy tips, tricks, personalized missions, and nudges, which are crucial for changing behaviors.
According to their internal testing, those using Shapa lost between 0.88% and 0.40% (95% confidence intervals) of their body weight over the course of 12 weeks (an average of 5.8 pounds).
Comparatively, those using regular scales "lost up to 0.78% and gained up to 1.22% of their body weight."
Using the Shapa System
While there aren't many specs listed on the Shapa website (dimensions, weight, etc.), we are told that the scale can accommodate up to 396 lbs (180 kgs), with up to seven users per device.
Ideally, you'll need to keep it somewhere easily accessible, as the company recommends using the scale twice per day; once in the morning and again in the evening.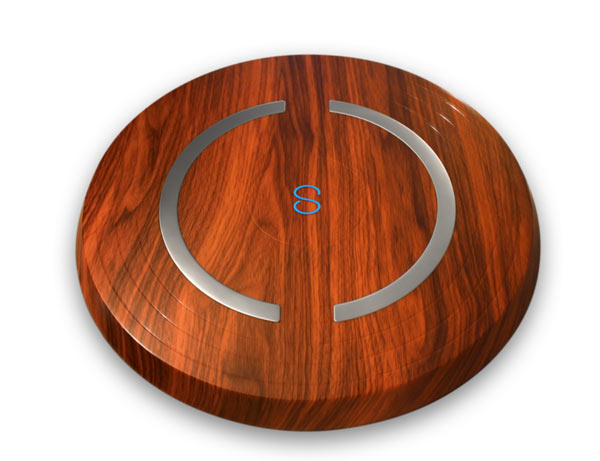 Shapa's display-free scale comes in four designs aimed at matching a variety of décor and getting it out of your bathroom. Credit: Shapa, Inc.
Before stepping on the scale, you'll need to complete an assessment questionnaire the company claims helps Shapa get to know you—specifically, "your habits, personality, and lifestyle." Based on these responses, the system will select activities that might fit best in your daily life, and then build customized missions around them.
Your responses can be updated at any time by logging into your account, which will then impact Shapa's mission activities.
Alexa can read your daily missions, if connected, and the system is also integrated with Apple HealthKit (Google Fit coming soon). Your progress can be shared over social media as well.
Shapa's iOS & Android App
All of the information gathered by Shapa's display-free scale is synced to their companion app via Bluetooth. Inside the app, which supports up to seven profiles per device, you can set reminders to help you remember to weigh in twice each day, as well as to complete missions.
As you complete missions and step on the scale, Shapa will continue learning more about you and adjusting your program accordingly.
Cumulatively, all of this information is condensed into two core metrics: your Shapa Age and Shapa Color:
Your Color is a five-point scale that provides feedback regarding your weight trend over the past three weeks. For example, 'green' would indicate that everything is great, nothing has changed, and you're within your usual range.

Advertised as a "truer metric of your health," your Shapa Age is said to take into "account your body's natural fluctuations in weight, as well as other health metrics."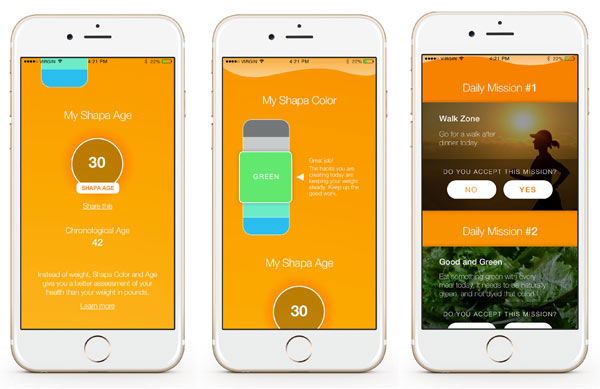 As the 'brain' of the system, Shapa's iOS and Android app calculates your unique Age and Color to help provide meaningful feedback during the process. This is also where you'll access your daily missions and health tips. Credit: Shapa, Inc.
Using their smart scale and app-based algorithms, Shapa currently offers a total of six different programs:
Diabetes Prevention – A weight-loss focused diabetes prevention program (DPP) that's tailored to you using daily activities, tips, and support.
Pregnancy – Daily feedback, personalized activities, and education that can help support healthy weight gain throughout your pregnancy.
Weight Maintenance – A personalized diet and lifestyle program that promises to help you keep the pounds off.
Congestive Heart Failure – Helps you manage your heart failure using personalized diet and lifestyle changes.
Sleep – A customized program that fosters behaviors to helps you achieve healthy sleep habits by fostering the right behaviors.
Healthy Weight Gain – Diet and lifestyle changes that can help you achieve your desired weight.
How Much Does Shapa Cost?
Available in cherry, oak, orange, and black finishes, the Shapa scale is currently priced at $99 (normally $129), with the app subscription at $7.95/mo (normally $9.99/mo).
Note: The website emphasizes that the "minimum subscription length is six months, after which users can choose to renew if desired."
All orders come with a 15-day refund policy (which begins from the date of purchase), less S&H. According to the website, the product must be in its original packaging, and you must have the receipt or proof of purchase in order to qualify. To request one, you'll need to email contact@shapa.me.
What Can We Learn From Shapa Reviews?
Wareable had a few days to test the Shapa smart scale (powered by four AA batteries), although they emphasized that it "takes on average 2-3 weeks to calibrate with each user."
They felt that the initial questionnaire was lengthy, although toward the end they could see how it might benefit users. Questions ranged from "the kind of standard data most smart scales require like height and weight," to "how strong you are when it comes refusing things that are bad for you, what kind of foods you currently have at home, and what food options are available at work."
The Shapa app regularly crashed during their testing, which they pointed out had a big impact on their overall experience, although they concluded there's "huge potential here on a weighing experience that looks at alternative ways to motivate," and that the company "is definitely onto something in terms of creating a device and software that goes beyond simply capturing the data."
Engadget's Daniel Cooper had some one-on-one time with Shapa as well, and provides readers with insight into what his missions involved:
"On my first day with the scale, I was asked to meet the goal of tidying my bedroom, while on day two I was asked to write down a goal and fix it to my refrigerator. Other aims include setting an alarm on your phone that encourages you to get up every two hours, or to walk down to your gym. You don't need to enter it, mind you, just walk down to the front door and back, to help the habituation begin slowly."
We also learned from Wired that Shapa "sends a small electrical current through your body to capture bone and muscle density along with overall weight."
Between Google Play, iTunes, and Amazon, 30+ customers had given Shapa's app an average rating of more than four stars, with common compliments referencing its unique approach and improved motivation. On the other hand, frequent complaints related to bugginess (scale not syncing with app, app not connecting to the internet, etc.).
From a company perspective, Shapa, Inc. is based out of Woodland Hills, CA and was co-founded in 2014 by Dan Ariely and Natan Lavi. In addition to his role with the company, Dan is also the James B. Duke Professor of Behavioral Economics at Duke University, as well as co-founder of other companies like BEworks, Timeful, and Genie.
Shapa vs. the Competition: How to Choose the Best Smart Scale
At its most basic, a smart scale simply gathers data and then syncs it with other software or hardware. Given this broad definition, there are perhaps thousands of models competing with Shapa, including options from popular manufacturers like Qardio, Nokia, Fitbit, Garmin, Polar, and Eufy, to name just a few.
Now, we didn't encounter any display-free models designed exactly like Shapa during our research. But, we did encounter multiple battery-powered options that also tracked weight, measured bone density and muscle mass (in addition to body water percentage, BMI, and basal metabolic rate in some instances), and synced with apps via Bluetooth. Price-wise, they can run the gamut; everything from less than $50 to well over $400.
What are the most important factors to consider when choosing which of these will deliver the most value for your money?
When shopping for smart scales, CNET's Dan Graziano recommends a) finding our where each model excels, and b) using this information to figure out where it fits into your life and meets your needs.
First, he says you should start with identifying the metrics you care about. "For a majority of people," he says, "that will be weight, BMI. and body fat." But if you're looking to gather the most data possible, you might also want to consider models that feature "lean body mass, muscle mass, and hydration levels."
And to transmit this data, you'll want to make sure the scale is equipped with Bluetooth and Wi-Fi capabilities, as is the case with Shapa.
Next, Dan advises focusing on models that deliver the most accurate data readings, although all will have at least some margin of error (should be no more than one or two pounds). We'd recommend researching online customer feedback to help you learn more about this aspect.
Finally, you'll want to make sure the app meets your needs, such as the allowable number of users and connectivity to other services. To help you accomplish this, Dan points out that in many instances, you can download the app and play around with it before purchasing the corresponding scale.
The Bottom Line About Shapa
Based on what we learned above, we can see that the 'right' smart scale depends on a unique combination of your goals, needs, preferences, and budget.
But if you know your primary concern when trying to stay healthy involves frustration and demotivation caused by 'scale anxiety,' then it certainly seems like Shapa's display-free model and in-depth data analysis could feasibly help improve your chances of success.
The company also supports the system with a 15-day refund policy, so you won't lose much more than a bit of time and return S&H charges if it doesn't meet your needs.
Just keep in mind the Wareable article above reported it takes Shapa two to three weeks to fully calibrate to each user, so this might not represent enough time for you to experience its full capabilities.