Shift Car Buying Service Reviews
Claimed This company has claimed this profile, is getting alerted on any new customer reviews entering this page, and may engage in dialogue with its customers to address their matters.

Companies cannot pay money or provide goods in order to remove or alter customer reviews.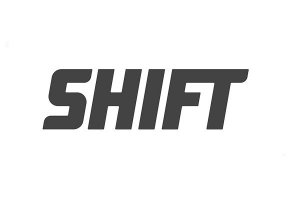 Shift is a service where can browse an inventory of cars, trade-in your vehicle, request a test drive at your home, and obtain financing without the involvement of a dealership. Learn how customers are reviewing this service.
---
Terrible experience

By Kathleen M.

,

San Francisco, CA

,

Oct 27, 2020
Verified Reviewer

Length of Use: Less than 3 months

Overall Experience:

I bought a car two weeks ago from Shift. I'm a nurse and my schedule is hectic so their slogan "Buying a car made easy" appealed to me. First test drive the concierge brought the car to me and only gave me 15 minutes to test drive. Before my next test drive, someone from Shift called me, when I asked how long the test drive was, he said 30 minutes. When the concierge showed up with the next car he seemed disinterested and told me 20 minutes.

After the test drive, I told him I wanted to buy the car. What should have taken 1 hour took 5 hours! The finance department called me and was pressuring me to buy the extra protection plan. When I resisted he said he would give me $400 off my total price. I agreed and he emailed me a contract with the price breakdown which came out to $297 a month. But when I went to sign the paperwork with the concierge on his tablet the price was $305. I refused to sign until it was fixed. I triple checked the math and it should be $297. The concierge was not communicating with me and finally, I just called Shift myself. They said they couldn't honor the discount. I said I wanted to speak to someone else. Then after a long hold, they said it was fine and I was just doing my mental math wrong. I insisted I was correct.

Finally, after hours of back and forth on the phone and the concierge just hanging out in my garage, they used a loan calculator online and surprise! I was right about the price. They then said I didn't have to sign the paperwork with the concierge and that my emailed copy was the correct one. So why did it take 5 hours to figure this out? It was so stressful and I almost just walked away but I really liked the car. It's doesn't end there.

Because of this negative experience, I got the car inspected by Mazda. Shift claims to do a 150-point inspection on all their cars and the cars come with a free 30-day drive train warranty. Turns out the tensioner belt (part of the drive train) was broken. A $300 replacement plus the windshield wipers were in bad shape, and the cabin filter was filthy. I emailed Shift and they said it was normal "wear and tear" and they would only put $250 towards the repairs. I had to argue that the belt is part of the drive train which should be fully covered under their warranty. Also, how is this wear and tear my responsibility in a car I just bought from them? And after my experience buying the car I was already extremely disappointed in Shift. After more back and forth they finally agreed to reimburse me for my independent inspection and $350 for the repairs. I was happy with that and took it.

Overall it was not worth it. It took me giving them hell to get this car and get it fixed. If it hasn't been the exact car I wanted I would have walked away. It was so much stress and hassle. Their employees don't seem to communicate well with each other. It seems they just want to sell you the car and protection plan but don't care as much about the client's experience.

I wouldn't recommend using Shift. But if you do, get your car independently inspected! You have 7 days to return it! And they just went public as a company last week so they'll be held to a higher standard now.

Bottom Line: No, I would not recommend this to a friend

---

Stereotypical used car sales person

By John K.

,

Portland, OR

,

Oct 22, 2020
Verified Reviewer

Length of Use: Less than 3 months

Overall Experience:

We wanted to buy a car we test drove. We were told if we put a $250 deposit down we could save it and take it off the market. We made a deposit and 3 hours later we are told the car sold to someone else and our deposit can be used towards another car.

Pros and Cons:

Delivered a test drive to our house
Dishonest information
Taking money for a car that is not available
Rude disposition on the phone
Trying to upsell useless extended warranty polices

Bottom Line: No, I would not recommend this to a friend

---

Advertisement

---

They don't allow pre-buy inspection. Sketchy!

By Tony Z.

,

Sacramento, CA

,

Sep 27, 2020
Verified Reviewer

Length of Use: Less than 3 months

Overall Experience:

I found a super clean car that looked like a good deal at Shift. But I'm no mechanic, so I wanted to take the car to a mechanic for a standard pre-purchase inspection.

But Shift told me that they do not allow their cars to be put on mechanics' lifts (because they might fall off?) and they do not allow electronic (OBD) diagnostic check to their cars (because it can "cause electrical issues").

Here's their written policy: https://support.shift.com/hc/en-us/articles/360049238931-Can-I-have-a-mechanic-inspect-my-car-at-the-test-drive-.

Of course a proper inspection requires looking UNDER the car - which is why they need a lift and an OBD diagnostic check can reveal critical problems.

So, I understand Shift just doesn't want their vehicles properly inspected by a professional third party. That seems sketchy to me. (Lifts and computers run by professional mechanics do not damage vehicles.)

I will never buy a car from sketchy Shift.

Pros and Cons:

Nice employees
Clean looking car
No pushy salesmen
No pre-purchase inspection allowed
Disingenuous (and shady) corporate policy
7-day return policy - which likely entails fees for cleaning and restock

Bottom Line: No, I would not recommend this to a friend

---

Selling a car to Shift

By Jeanine S.

,

California

,

Nov 27, 2019
Verified Reviewer

Overall Experience:

I called Shift to sell my vehicle which was in very good condition. Five years with only 31000 miles on it. The initial estimate was $6400 on the telephone. They went through the vehicle, no mechanical or cosmetic issues. The tire light was on and they claimed it needed new tires. Even though they had at least 10,000 miles of tread left. So they deducted $1250 from the initial estimate. Even with the repairs would be $500 at the most. If you accept the price you sign over the title and give them the keys where it is further checked at their lot where they may lower it more. Then beware they have the car and title.

Bottom Line: No, I would not recommend this to a friend

---

Ease of buying

By Edmund S.

,

California

,

Aug 13, 2019
Verified Reviewer

Overall Experience:

The website was easy to navigate. I was able to set an appointment fairly quickly. The test drive was efficient. There was no upselling. I didn't feel pressured. Once I decided to move forward the process was fast and efficient. I may buy all my cars this moving forward. What a revolutionary idea! I shop at home and they deliver to my door. Overall an outstanding experience.

Bottom Line: Yes, I would recommend this to a friend

---

Not good for sellers

By Meryl R.

,

Beverly Hills, CA

,

Aug 6, 2019
Verified Reviewer

Overall Experience:

I had a 2015 Smart Car that I wanted to sell. It had a little over 10,000 miles on it and was in excellent condition. I registered it on Carvana but I was contacted by Shift. They sent me an estimate for $6500 and wanted to come and see the car. The person who came was very nice but it appeared he was more concerned with finding things that would allow him to lower the offer. He found such minor scratches that I could barely see them and claimed that they would need to repaint the car. The worst offense was that he took off for the fact that I had put in a Pioneer stereo system with a backup camera, Bluetooth, and GPS. He said they wanted the original equipment, which I kept when I installed the new system. I showed him the Smart radio which didn't even have a CD player. The final offer was $5200! Although I rejected the offer they emailed and called me several times until I told them to stop. I would do better selling it on my own.

Bottom Line: No, I would not recommend this to a friend

---

This company is shady

By Andrew B.

,

Oregon

,

Jun 25, 2019
Verified Reviewer

Overall Experience:

This company is incredibly shady. First they quoted me $5,000 for my 2011 Dodge caliber in fair condition. Figured I'd go forward with it. Then after I booked the appointment I got a message an hour later that it would be $4800. Which was for no reason at all. Then a couple days later I get a call and the gal said that since the mileage was incorrect, it would bump down $4800...Ok, that's fine, seeing how they changed the quote to that anyway for no reason at all. Then 5 hours later I get a text from some guy who can't get his story straight at all. And says now it's down to $4200...Why? Because of the milage. If a company cannot keep their story straight, what makes me think I'll even get paid after I sign the vehicle over?

Don't trust these hacks.

Bottom Line: No, I would not recommend this to a friend

---

Advertisement

---

They don't honor the "first come first serve" rule

By Add P.

,

San Jose, CA

,

Mar 29, 2019
Verified Reviewer

Overall Experience:

They don't honor the "first come first serve" rule, instead, they commit to multiple potential buyers, keep rescheduling appointments until closing on the easiest deal, then cancel the rest; who cares if the other customers had to blocked their day or take a day off work to commit to their appointments. They charge $1200 +/- "Shift Service fee." No other dealers charge such fee...

On Saturday, I scheduled a test drive for the following Monday, they canceled it half hour before the appointment, sighting an issue found with the car. They said they'll get back to me to reschedule, but they didn't. On Monday night I scheduled another appointment for Wednesday and called them on Tuesday to make sure the appointment is set. They said yes, the car was repaired and my Wednesday appointment is good to go, I asked the operator a few questions about the car, she transferred me to my representative. After talking to him for few seconds, he said "you know what, I was going to call you, the concierge who was bringing the car to you tomorrow had called-in sick and we don't have a backup." I said fine, let's reschedule to another day. I picked Friday and they said okay. A couple of hours later they texted me to let me know the car was sold. I'll let the readers draw their own conclusion. I live about an hour away from where the vehicle is and thought if the distance is too far they will let me know. They accepted the appointment; after all, they do charge $1200 +/- "Shift Service fee."

Very poorly executed business model! STAY AWAY!

Bottom Line: No, I would not recommend this to a friend

---

Scam!

By Ish E.

,

Los Angeles, CA

,

Mar 24, 2019
Verified Reviewer

Overall Experience:

Avoid buying a car from this platform at all cost. Their advertised cars seem to have hidden/undisclosed damages that were unprofessionally fixed/patched to mislead the public! Once that so-called five-day return policy expires you'd be done - money lost! Moreover, be aware of their last-minute cancellation tactic, which they unethically use to push you to pay that non-refundable $250 deposit - DO NOT pay it! In my opinion, this entity is operated by some con artist(s) in the Bay Area/SF! Consumer be aware!

Bottom Line: No, I would not recommend this to a friend

---

Terrible - run, don't walk

By Cindy H.

,

Pasadena, CA

,

Mar 15, 2019
Verified Reviewer

Overall Experience:

The idea sounds great, takes the headache away from the used car stress, right? I thought so.

I found a car for my daughter. I did everything they asked, and I was expecting to buy the car on her birthday as a surprise. I was paying cash, so I thought it would be easy.

First, they show up late. They were supposed to meet me at the location of her party and they blew it. No car with a bow like I had planned.

Second, the car was a used piece of crap. My friend looked it over and said that it had bad steering, which caused the tires to run noisy on the freeway. Also, there was damage to the seats that they never told me about. My friend noticed that the car had been repainted too - come on, it's a three-year-old car!

I kept my cash and sent them back with the typical used car - junky and worn out. Can you imagine giving this as a birthday present!

Keep away from them!

Bottom Line: No, I would not recommend this to a friend

---

Shift is revolutionizing how we buy used cars

By Stacy B.

,

San Francisco, CA

,

Jan 10, 2019
Verified Reviewer

Overall Experience:

Seriously, buying a used car should not be a headache, should not require hours and hours of quality research, should not require hours trying to get a good deal. Shift addresses all of these key points for the person that doesn't have time and just wants assurance that you're buying a good car six months after the deal is done! I had a great experience with Shift and would opt to use their service again over a dealership or Craigslist anytime! My car was priced reasonably and cargurus.com lists all of their inventory as "great deals." Plus you get a free Carfax! Can't beat it!

So "Shift" on over to this new concierge's approach to buying used cars, and sit back and enjoy your new ride!

Bottom Line: Yes, I would recommend this to a friend

---

Trust your gut

By Mrs G.

,

Walnut Creek, CA

,

Jan 9, 2019
Verified Reviewer

Overall Experience:

These days, there are so many scams that it's hard to determine the good folks from the bad. So, I tend to do my due diligence and double check on things. Shift's process to sell your car is to:

1) Get an online estimate.

2) Schedule an inspection (they come to you...nice touch).

3) They can drive away with your car (NO), or you can schedule a drop-off.

4) They process the DMV paperwork and resell the car.

I completed my original online estimate a few days prior to my scheduled inspection (prior to pulling out my original sales sticker). On the day of the inspection, I realized that I had selected incorrect features. So, I completed an additional online estimate to see how much different the new estimate would be from the former. There was a $100 difference (nice!).

Here's the due diligence part - I decided to call Shift to confirm that the new quote would match the quote I'd receive from a live person. I spoke with a not-so-polished representative, who quoted me $1000 less than the new quote, stating that based their search of my VIN, the packages I selected were not accurate. When I mentioned that I selected the wrong packages and ran a new estimate that was $1000 higher than what he quotes, he stumbled and rambled on about the online amount being "just an estimate." Intentional or not, it certainly felt like the old "bait and switch."

Needless to say, I canceled the inspection appointment, disinterested in wasting my time with yet another person who would try to justify an instant $1000 drop-in the offer from what I was provided online.

Bottom Line: No, I would not recommend this to a friend

---

Advertisement

---

Do not do business with this company.

By Nyor H.

,

San Francisco, CA

,

Aug 24, 2018
Verified Reviewer

Overall Experience:

Do not do business with this company. After placing a deposit down on a $75,000 Porsche, one of their technicians tore the leather dash overnight and caused $6,500 worth of damage. Rather than offering to pay for the damage, Shift said they would only refund my deposit. They are going to try and scam another buyer. They are probably going to try and fill the hole with a synthetic material. It will be noticeable. Unbelievable lack of professionalism. This company cannot be trusted. If I could give them a 0, I would.

Bottom Line: No, I would not recommend this to a friend

---

Worst experience with any company ever.

By Zander F.

,

Los Angeles, CA

,

Jun 28, 2018
Verified Reviewer

Overall Experience:

Shift's slogan (it's on the side of the building) claims they will bring you a car to test drive. To you. After Shift canceled two appointments on me at the last minute, I finally tracked them down for a third try. The car did not show up. A half an hour after appointment, I called Shift, who did not have any idea where their driver was or what he was doing, but would find out. Another half hour. Shift calls back: the driver never FOUND the car in the first place, and had no intention of letting anyone know until I tracked Shift down to find out.

That afternoon, I get a call from Shift and amazingly they were able to find their own car. But they don't have any drivers available, so I have to go to them. Slogan failure.

I humor them by driving an hour to Commerce. Their facility looks like a bad startup company, like season one Silicon Valley.

A nice young man nervously shakes my hand, and I wait for a half hour while he finds the car key. He promptly leads me out to the wrong car. It takes another half hour to find the real key to the real car that I saw across the parking lot.

The nice young man knows nothing about this car. He can't answer any questions about it and has to look up any information on his phone, but because I'm a responsible buyer I've already done the internet phone research which renders him useless.

However, the car is nice and competitively priced.

I agree to purchase the car, but it has been such a terrible experience that I want compensation for my time an energy. A nice young man comes back from his Manager and offers me a $100 gift card from Amazon. They won't budge, and the manager actually bullies me, telling me he's not worried the car won't sell and he doesn't need my business.

Almost done here.

The car is almost signed over. Nice young man makes creepy inappropriate comments about my friend's sunburn, which is more important to him than doing the paperwork in front of him. Then he sells me a warranty. Then he messes that up and overcharges me the warranty, but promises it will refund in a couple days.

This has seriously been my worst experience with any company ever.

Bottom Line: No, I would not recommend this to a friend

---

Seller beware

By Julie

,

California

,

Mar 31, 2018
Verified Reviewer

Overall Experience:

The whole entire experience is disappointing. It's been 12 days since they've picked up my car and after numerous attempts to follow up with calls and emails, I just get a generic email that says someone will contact me in 48 hours. Even after I left 3 messages, I've only received 1 call back after 2 days. I would think they would want to move the car fast and efficiently. I am not sure how they are going to go public if they are working in this speed and this level of customer service.

In addition, my 2008 IS250 has about 110k miles and I do maintain them regularly and just got 4 brand new set of tires 5 months ago, but after 12 days of having my car they finally email me an entire list of things that they claim that it needs to be repaired which will cost $2702. However, some of the things on the list that they've listed are not accurate, plus I am selling an old car, not a new car. They've added wiper blades, under hood insulation, lift gate supports, etc. that doesn't even apply to my car. It would be nice if someone calls me within a day of sending out the list to go over the repair list. Their email does not list what are my options since those repairs are not necessary due to normal wear and tear.

Now I understand that perhaps that's how they make their money on top of the flat sale fee $895 which was told by the person who initially evaluated my car in the first place.

I was hoping to give this new company a try, but now I regret even wasting my time from the start.

Bottom Line: No, I would not recommend this to a friend

---